Agency News
Meet 11 Creatives Whose Careers Are Red-Hot
Creativity Suggests You Keep Tabs on These Big Talents
Each year, for Ad Age's Agency Issue, Creativity rounds up the talent you should definitely be keeping tabs on. Among the picks for 2013, you'll find the team that helped turn Tide into a Super Bowl champion with a nacho stain; the Belgian duo behind the buzziest event marketing; and the pair who helped Dove once again go viral for challenging women's perceptions of beauty.
There's also an inspiringly resourceful digital devotee who achieves advertising magic with even the most meager of budgets.
---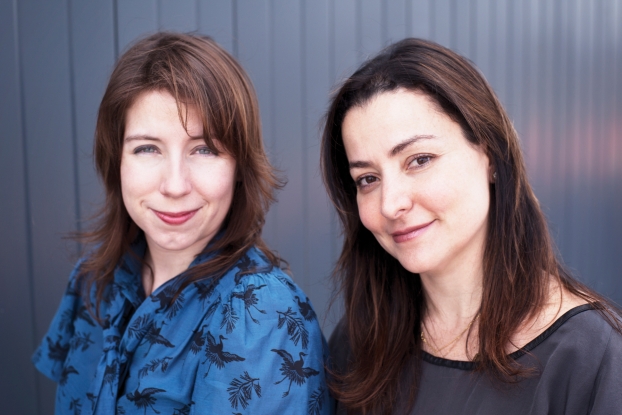 SUSAN YOUNG
& DANIELA VOJTA
CREATIVE DIRECTOR/COPYWRITER & CREATIVE DIRECTOR/ART DIRECTOR, SAATCHI & SAATCHI, NEW YORK
Saatchi & Saatchi New York creative directors Susan Young and Daniela Vojta have made laundry a laughing matter. The pair oversaw one of the breakout stars of the 2013 Super Bowl, Tide's "Miracle Stain." In the hilarious spot, a nacho accident becomes a world-changing moment of Namath-ian proportions. They were also behind the artsy launch campaign for one of P&G's biggest product launches in history, Tide Pods, tapping blue-haired hottie Betty White for an integrated effort featuring more than 50 funny pieces of film. For a pair that works so well together, Ms. Young and Ms. Vojta couldn't be more different. Ms. Young originally studied journalism at the University of Minnesota and is a self-professed slob. In contrast, Ms. Vojta is more proper, a fan of "cutlery and moisturizer" and studied industrial and graphic design at ESDI (Escola Superior de Desenho Industrial), known as the "Bauhaus of Brazil." Yet when they first met at KBS&P seven years ago, they "had a lot of respect for each other's work and were good friends," said Ms. Vojta. "Coming to Saatchi together was like exchanging vows."
---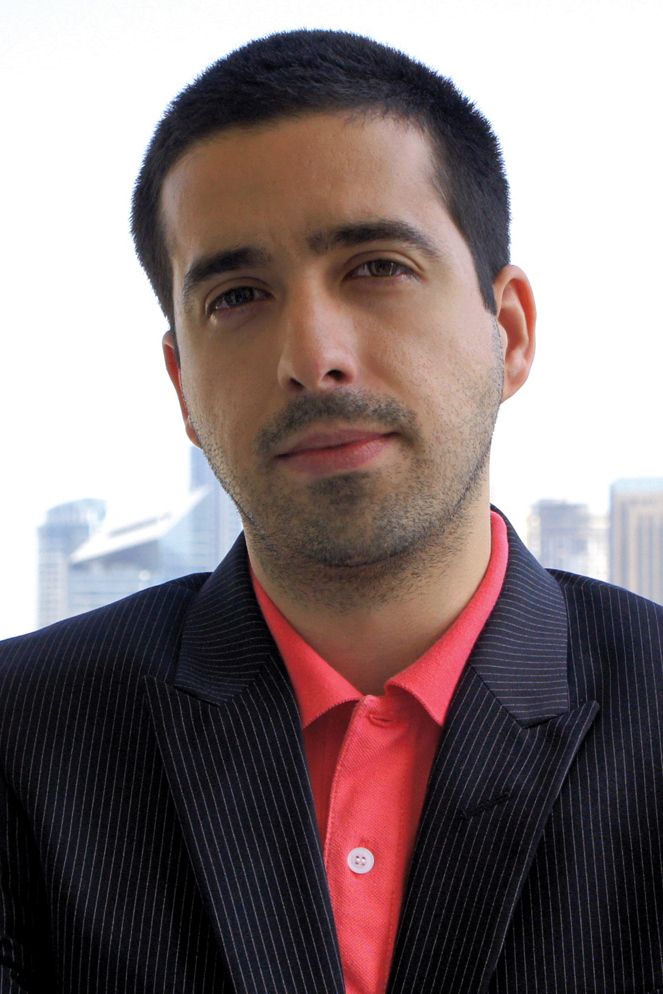 RAFAEL GUIDA
CREATIVE DIRECTOR AT OGILVYONE, KUALA LUMPUR
Rafael Guida proves that standout ideas don't require obnoxious budgets. Consider Red Tomato Pizza. He made a fridge magnet that consumers could push to order a pie at a moment's notice (the project cost just $9,000) out of TBWA/RAAD. He was also behind a banner ad for Ikea via Memac Ogilvy that users could resize to reflect decorating options for the room shape of their choice. This year, the Brazilian-born technofile moved from the Middle East to Malaysia; he's now exec creative director at OgilvyOne Kuala Lumpur, working on Heineken, IBM and Pizza Hut. Mr. Guida proudly named his portfolio site "Favela," which means "slum" in Portuguese. "All the work was done with budgets small enough to do bad work, but I really believe that with creative solutions, any idea can be brought to life," he said. "My approach is basically to take advantage of all technology out there and connect the dots. That way a small budget can go a long way, and a small idea can become very big."
---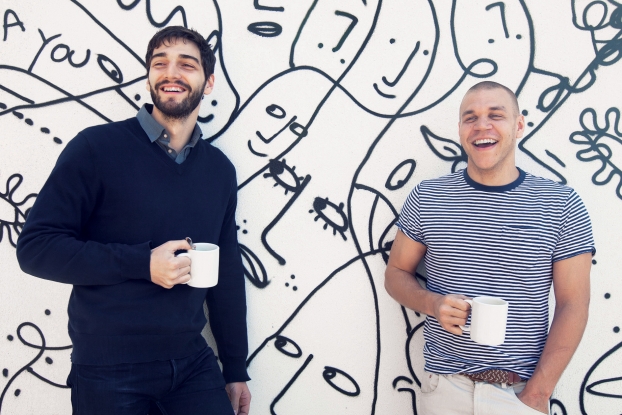 THOMAS KEMENY
& JOSH ENGMANN
CREATIVES, MOTHER, NEW YORK
Josh Engmann and Thomas Kemeny only became a team last fall, but together they've already built a city. Literally. The pair created a miniature Manhattan, on grand scale, in an attempt to endear Windows 8 to the non-PC crowd. The installation appeared at New York's Hudson River Park last fall and served as a platform for Microsoft to showcase its partnership with creative pacesetters, from the Film Society of Lincoln Center to Milton Glaser to the Whitney Museum of American Art. "It was all the joys and challenges of urban planning condensed into five weeks and 178 feet," said Mr. Engmann. Before the two came together as "Jomas," as they're now informally known, each made his mark on other notable Mother projects. Mr. Kemeny worked on Ben-Gay's ridiculously funny product demo involving interpretive dance, as well the agency's naughty, multitiered Sour Patch Kids campaign. During that time, U.K.-born Mr. Engmann, who moved from the agency's London office, turned into quite the name-dropper, having worked on the agency's Burger King effort starring David Beckham and Mary J. Blige.
---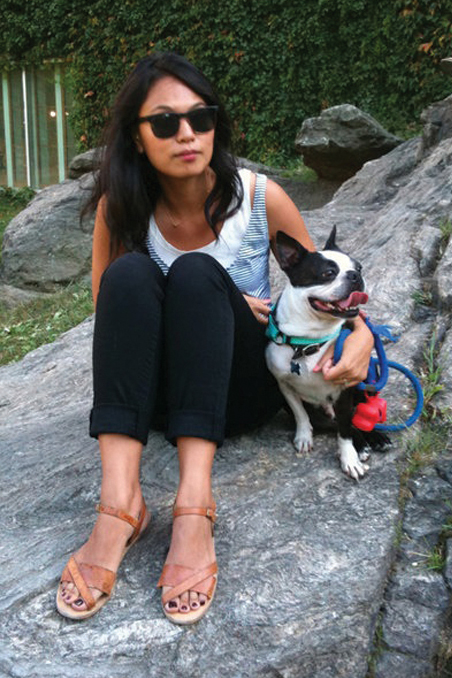 YVONNE CHENG
FREELANCER
Yvonne Cheng is a former BBDO associate creative director and one of the minds behind Unbaby.me, the much buzzed-about browser extension that helped social networkers rid their Facebook feeds of the drooling smiles of their breeder friends' baby pictures. The idea, which she created along with partners Chris Baker (BuzzFeed) and Pete Marquis (BBDO), has been translated to a similar application they created for BuzzFeed, Unpolitic.me. Ms. Cheng started out as a graphic designer, but quickly branched out to more digitally and multi-platform-oriented efforts at agencies like Campfire, Droga5 New York, and, most recently, BBDO New York, where she worked on brands like AT&T, GE and M&M's. She recently came up with MyWhiteGirlName.com, which will tell you just that once you type in your current moniker. As for making things that catch fire in the social world, she said: "It all goes back to just creating something that people can relate to, something they want to share out of pure love or hatred. Just tap into an emotion and put it out there for them. "
---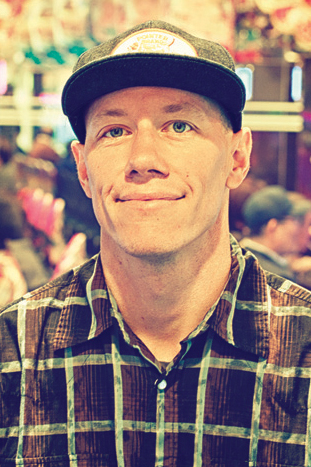 CALEB JENSEN
EXECUTIVE CREATIVE DIRECTOR, WIEDEN & KENNEDY, TOKYO
For a while, it seemed like Caleb Jensen was leading a double life. His copywriter credit appeared alongside stellar work out of W&K's Portland, Ore., office, like Nike's "Back to the Future"-themed campaign and Creativity's top commercial of 2012, "Jogger," which made its debut as part of the brand's Olympics ambush. But he also was producing work out of the agency's Tokyo office, where he's now based and oversees creative output as exec creative director. There, he has led daring moves for Nike Japan, including the stunning Tokyo/Portland "Vapor Trail" soccer spot and the statement-making "Pledge," in which a baseball player asserts his individuality -- a bold move in the face of the country's team-focused culture. Mr. Jensen is living proof of Wieden's devotion to nurturing talent; he's a grad of the agency's WK12 school. While he described the "Jogger" experience as "the best I've ever felt on this job," Japan holds some promising opportunities. On the horizon is a new product collaboration with a Japanese eyewear manufacturer. But no matter the job, his approach is the same. "I think it's just about remembering how many times someone is sold to every day, and trying to empathize with that."
---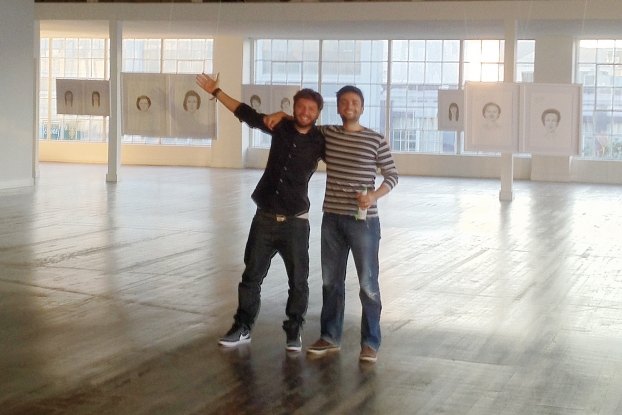 HUGO VEIGA
& DIEGO MACHADO
COPYWRITER A& ART DIRECTOR, OGILVY BRAZIL
Ogilvy Brazil creative team Hugo Veiga and Diego Machado first won us over with the funniest shampoo commercial in history. Dove's "Slow" spot spoofed the go-to conventions of hair-care ads, highlighting luxurious locks but showing how ridiculous they look -- on a guy's head. The point? To promote the brand's hair line for men. Comedy's not their only forte, however. More recently they launched Dove's "Real Beauty Sketches," for which they tapped an FBI forensic artist to show women how truly beautiful they are, despite how negatively they see themselves. "We like to come up with ideas that haven't been done before, and we have no idea how the heck we'll do them," said Mr. Machado. "We thought that women would probably describe themselves in a more negative way than strangers, but it was just a guess, really, based on common sense and women's nature. It [could have] gone totally wrong. We told the clients, "We don't know if it's going to work, but we think it will. The only way to find out is by doing it.'"
---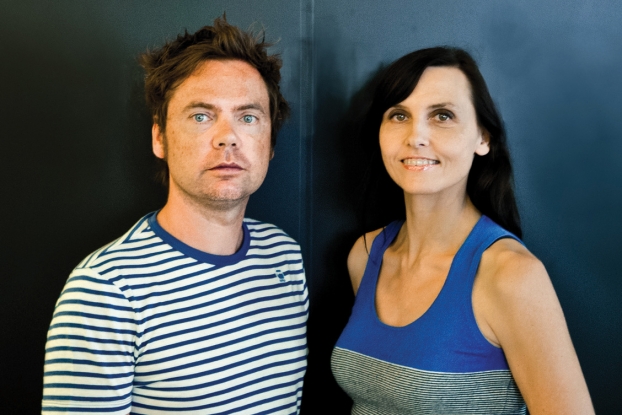 GEOFFREY HANTSON
& KATRIEN BOTTEZ
EXECUTIVE CREATIVE DIRECTORS AT DUVAL GUILLAUME MODEM
"Since my childhood, I started hating advertising," said Geoffrey Hantson. "My cartoons were being interrupted, and it's the same today on YouTube, before I can click the "skip ad' button." His sentiments explain why the work he steers, along with Katrien Bottez, are so far afield from traditional ads. The Belgian pair has overseen some of the industry's most talked-about viral "events" -- including the celebrated TNT "Push for Drama" effort, which recently earned a top honor at Ad Age's Viral Video Awards -- as well as Carlsberg's "Bikers in Cinema" and Flair's "Fashion Tag," two of Creativity's Best Campaign picks of 2011. More recently, they produced a James Bond "Skyfall" tie-in for Coke Zero. For Carlsberg, they created a ruse that tested how far your friends would go to save you from a shady group of thugs. "We keep our work fresh by not limiting ourselves to one domain," said Ms. Bottez. That's why we never say we make "stunts.' We prefer to say we make "stuff.' When we look for an idea, all our options are open."