Agency News
U.S. Hispanic Shops Win Two Grand Prix Awards at Wave Festival
Nine Agencies Take Home 29 Prizes in Best Year for U.S. Hispanic Market at Regional Awards Show in Rio
U.S. Hispanic agencies won two Grand Prix awards at this week's Wave Festival for Latin America, for We Believers' "Volvo Hijacking Service" and The Community's "Never Stop Riding" campaign. In the U.S. Hispanic market's best year at the Wave, nine agencies won nine gold, 11 silver, and seven bronze awards, in addition to the first Grand Prix awards for the U.S. market.
The Wave Festival is organized by Meio & Mensagem, Ad Age's editorial partner in Brazil, at the Copacabana Palace in Rio de Janeiro.
In "Volvo Hijacking Service," New York-based startup We Believers created fake ads that popped up in luxury car buyers' Google searches, offering customers free rides to the dealerships they searched. The twist: the rides were in Volvos, and the driver was a salesman who convinced three of every 10 potential buyers to head to the Volvo dealer instead. In a month-long promotion that cost very little money, the Volvo North Miami dealer increased sales by 27%. We Believers won the Direct Grand Prix, as well as two golds in the Direct category and two silver awards in the Promo category.
The Community's campaign for the City of Buenos Aires Public Bike System was created by the agency's Miami office to let cyclists in Buenos Aires know that the city's bike program would operate around the clock, rather than just during the day. To illustrate that "Never Stop Riding" message, ads use the wheels of a bike to pair familiar partners in a chase: a baby and a breast, a dog and its tail, and a squirrel and a nut. The campaign swept the Press category, winning the Grand Prix and two gold awards, as well as two gold Outdoor prizes.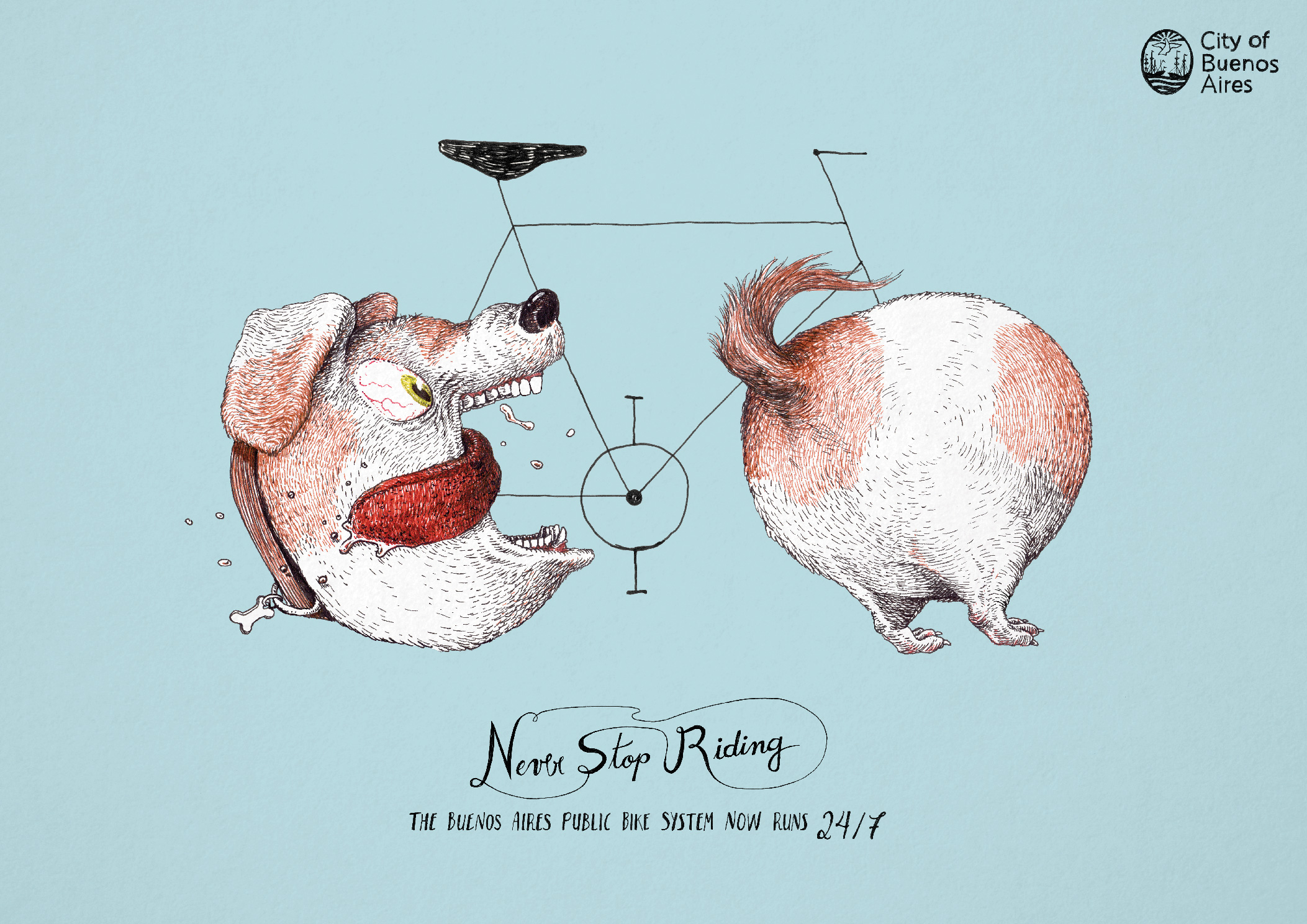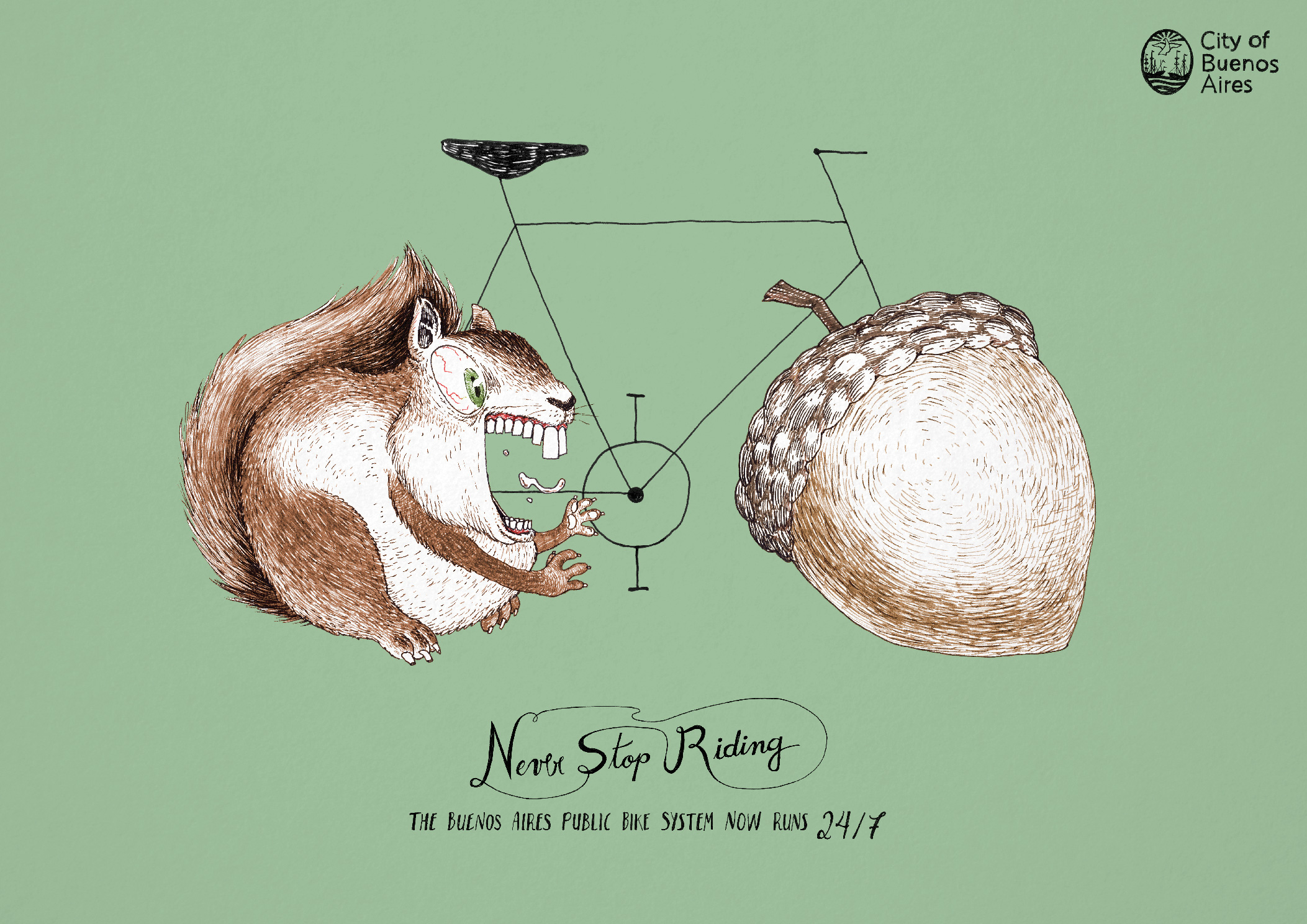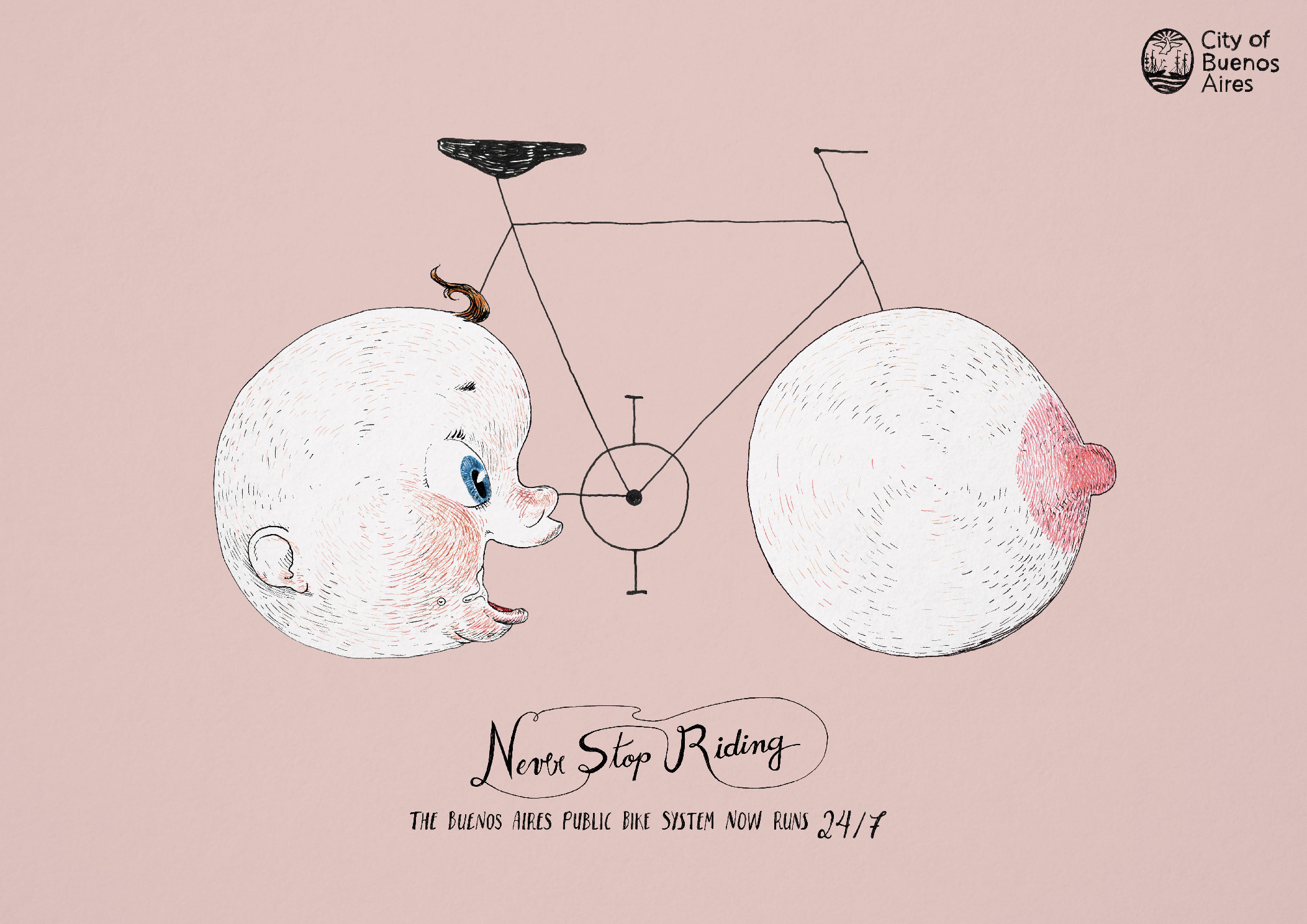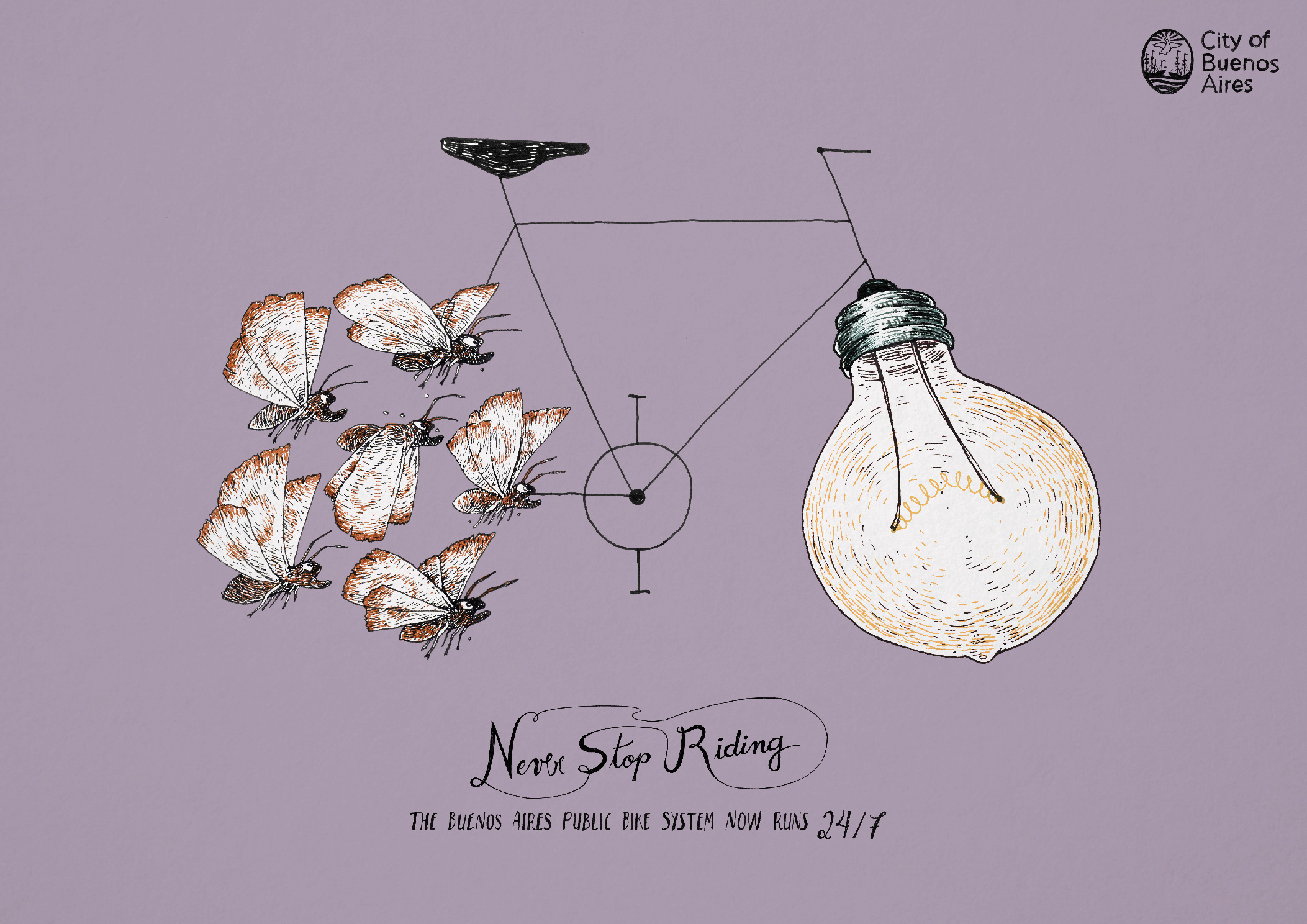 Saatchi & Saatchi's U.S. Hispanic shop Conill was a big winner with four silver awards in three categories for Toyota's "Mas Que un Auto" ("More Than a Car") campaign. Building on Toyota's status as the most beloved car brand among Hispanic consumers and the insight that Hispanic families often give nicknames to their cars as well as their loved ones, Toyota offered Toyota owners custom nameplates bearing the names of their vehicles via Masqueunauto.com. The popular effort won silver awards in Public Relations and Outdoor, and two in Direct. Conill also won a silver Promo award for "Smiles" for Procter & Gamble's Crest toothpaste.
In a category where no Grand Prix was awarded, Alma DDB picked up the only two gold awards in Radio, detailing for teenage buyers some of the 7,000 chemicals found in cigarettes, part of the integrated "The Facts Now" campaign for client Tobacco Free Florida.
Alma also won bronze awards in Film Craft for "Lovin' El Musical," a branded content effort targeting Hispanic millennials in the form of an impromptu musical featuring Leslie Grace and directed by actor/director Daniel "Cloud" Campos set in a McDonald's restaurant, and in Press for "Runway Rats" for The Clorox Co. and "A Real Friend" for Miami Dade Animal Services.
Chicago-based Lapiz continued its enticing work for Mexico Tourism Board with "Doppelganger Tourists," an award winner in three categories. In a cautionary tale for workaholics, Lapiz found Mike and Ann, who don't use all their vacation days, and two people who looked just like them. The lookalikes visited Mike and Ann to show them films of their doubles enjoying a vacation in Mexico, from scuba diving to climbing Mayan pyramids and more. Seeing the regret on the workaholic pair's faces, it seems like a mean stunt, until they are given a free trip to enjoy Mexico themselves. "Doppelganger Twins" won gold and bronze Film awards, and Cyber and Branded Content bronzes.
Dieste won silver awards in Promo and Branded Content for Dallas Pets Alive's "Adoptable Trends," in which shelter dogs were temporarily renamed for topics trending on social media to increase their online exposure and chances of adoption.
Miami-based independent Zubi Advertising found a cultural connection to Hispanic consumers, who cite design as a key factor in buying a car, by using exquisite Huichol bead art from Mexico to emphasize Ford Motor Co.'s focus on design, hard work and attention to detail. Zubi hired seven artists from the Wixáritari tribe, who used more than one million individually applied beads to create colorful out-of-home pieces. "One Bead At a Time" won a silver Outdoor award.
LatinWorks picked up a silver Film award for "Jack," a spot relating how a man named Jack used music to save his life. The client is Music Has No Enemies, a group dedicated to creating meaningful music and film content for non-profits and socially responsible groups.
Walton Isaacson won a bronze award in the PR category for "Turn Ignorance Around," a film that turned Donald Trump's negative statements about Latinos against him. The effort for CHIRLA (Coalition for Humane Immigrant Rights of Los Angeles) Action Fund shows Latinos one-by-one "owning up" to Mr. Trump's depictions of them as dealers, killers, traffickers and thieves. They wear T-shirts printed with phrases such as "I am a dealer" and "I am a killer." But as the people turn around, their true identities are revealed: the "trafficker" is a film director who traffics in stories and the murderer is a comedian who kills boredom.