CMO Interviews
Three Top Marketers With Agency Backgrounds Reveal Why They Switched Sides
Share Lessons Learned on the Job at Mondelez, Gap and Target
A number of high-profile marketers started on the agency side of the business. Here, they talk about why they made the move and what they've learned along the way.
---

DANA ANDERSON
Senior VP-marketing strategy and communications, Mondelez International
Why did you make the move?
For most of us at Mondelez who've joined from an agency, the thing we like about working on the client side is that you can advocate, encourage and sell through amazing work in ways you just would not have been able to do on the agency side. Simply put, you have more control in "steering the boat," as it were.
How did working at an agency prepare you for your current role?
I have much greater clarity on the pressures and motivations of folks on the client side of things. At the same time, I know how much time and work is needed to create great ideas, the value of a sharp and clear brief and what having a courageous client means to agencies. Being here, I can advocate for strong briefs and adequate time to do the work.
What do agencies not fully grasp about the day-to-day of a marketer?
Marketers have such an exceptionally broad array of work on their plates every single day and this is something that most agency folks don't have the chance to witness. They must master many different skill sets in order to do well in their jobs. When I was on the agency side, I don't think I saw this broader skill set and only viewed them in the context of the creative presentations. Now that I have a fuller understanding of all that they do, I realize marketers must manage many more things than the advertising alone. It's a much harder job than it appears.
---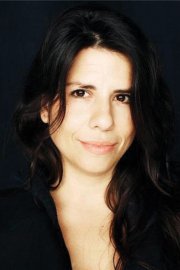 MARCELA AGUILAR
Senior director-global marketing communications,
Gap
Why did you make the move?
It was less about moving from the agency to the client side, but more about the opportunity that presented itself. ... I had a lot of opportunities to make that shift, but I didn't. I really enjoyed the agency world and learned a lot.
I was [Global CMO] Seth [Farbman]'s first hire. He's just a special person. ... It was so entrepreneurial. It was a passion project. It was "Let's figure this out; let's take this global and do it right, do it humbly.' I got excited to roll up my sleeves and figure it out.
What do shops not fully grasp about the day-to-day of being of a marketer?
Agencies forget a marketer has many more responsibilities than the agency. Agencies are so passionate about the work and ideas, they forget a marketer has so many more things going on and so many more relationships to deal with beyond the agency. There's also this unrealistic [view] that the client side is calmer, that it's easier. It really isn't. They're both very demanding.
What can a CMO take for granted if he or she has never been in the agency's shoes?
The amount of hard work and hours behind every single idea that is presented. Whenever we get presented an idea from an agency, I think about the hours and the nights and the passion. I remember the long nights and passion and how nervous you are before you present, because it's art you put out there. All of us marketers need to be sensitive to that and appreciate it -- it's why we hire partners.
---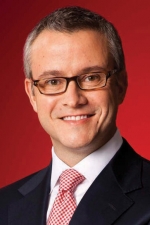 JEFF JONES
Chief marketing officer, Target
Why did you make the move?
My career has been a pretty deliberate thought about what I ultimately wanted to do. There was an important moment in my career when one day after a meeting [a client] pulled me aside and said, "Do you want to be a marketer or an advertising person?" That conversation ultimately led me to leave Leo Burnett to go to Coca-Cola.
How did working at an agency prepare you for your current role?
When you're running an agency, you're leading a really diverse group of people. You learn how to flex your mind across a whole lot of different topics during the day. I've got 23 different functions in marketing at Target, from strategic insights to folks who work in our print shop. Even when you're a client you still have clients, merchandising partners or our board. The agency business helps you understand what it means to serve and partner with others.
What can a CMO take for granted if he or she has never been in the agency's shoes?
I don't think enough marketers really understand the power of an idea to change the world and how fragile ideas are, how nurturing and leading and motivating people is the key to getting the best ideas for your business. It's easy to take for granted that you just get good work. But being a great client is the key to getting great work. Creative people want to work on things where they feel valued, their ideas are respected and they're allowed to push themselves, encouraged to take risks.