If you're passing by Times Square today, don't be surprised to see statues of kids made of sugar -- well, something that looks like sugar, and it's to make a point. Kind wants you to know kids are taking in too much added sugar -- while also promoting one of its products, Kind Fruit Bites.
Kind's installation is meant to highlight that the average U.S. child consumes about 64 pounds of added sugar a year in foods and drinks, roughly the weight of an average nine-year-old. Along with the statues that resemble children is a temporary art installation that looks like 45,000 pounds of sugar, "the amount that U.S. kids eat every five minutes," says Drew Nannis, head of integrated communications at Kind. (The statues have the look of sugar without the actual sugar so that there's not a swarm of insects.)
The snack bar company has long relied on fruits, nuts, and seeds for its products, but it too is no stranger to sugar. Many of its snack bars contain sugar and some also have glucose syrup. "We have nothing against sugar," Nannis said.
The installation is to promote products such as its Pressed by Kind bars and Kind Fruit Bites which are made without added sugar. And Kind says it wants parents to know the cruel truth: that some fruit snacks made by (unnamed) rivals contain added sugar.
The nutrition panels of many fruit snack brands make it pretty clear that fruit isn't the only ingredient. Welch's fruit snacks contain fruit puree, followed by corn syrup, sugar, and other ingredients. Even Annie's, the organic brand from General Mills, lists organic cane sugar as an ingredient ahead of organic juice in fruit snacks with names such as Bernie's Farm Fruit Snacks.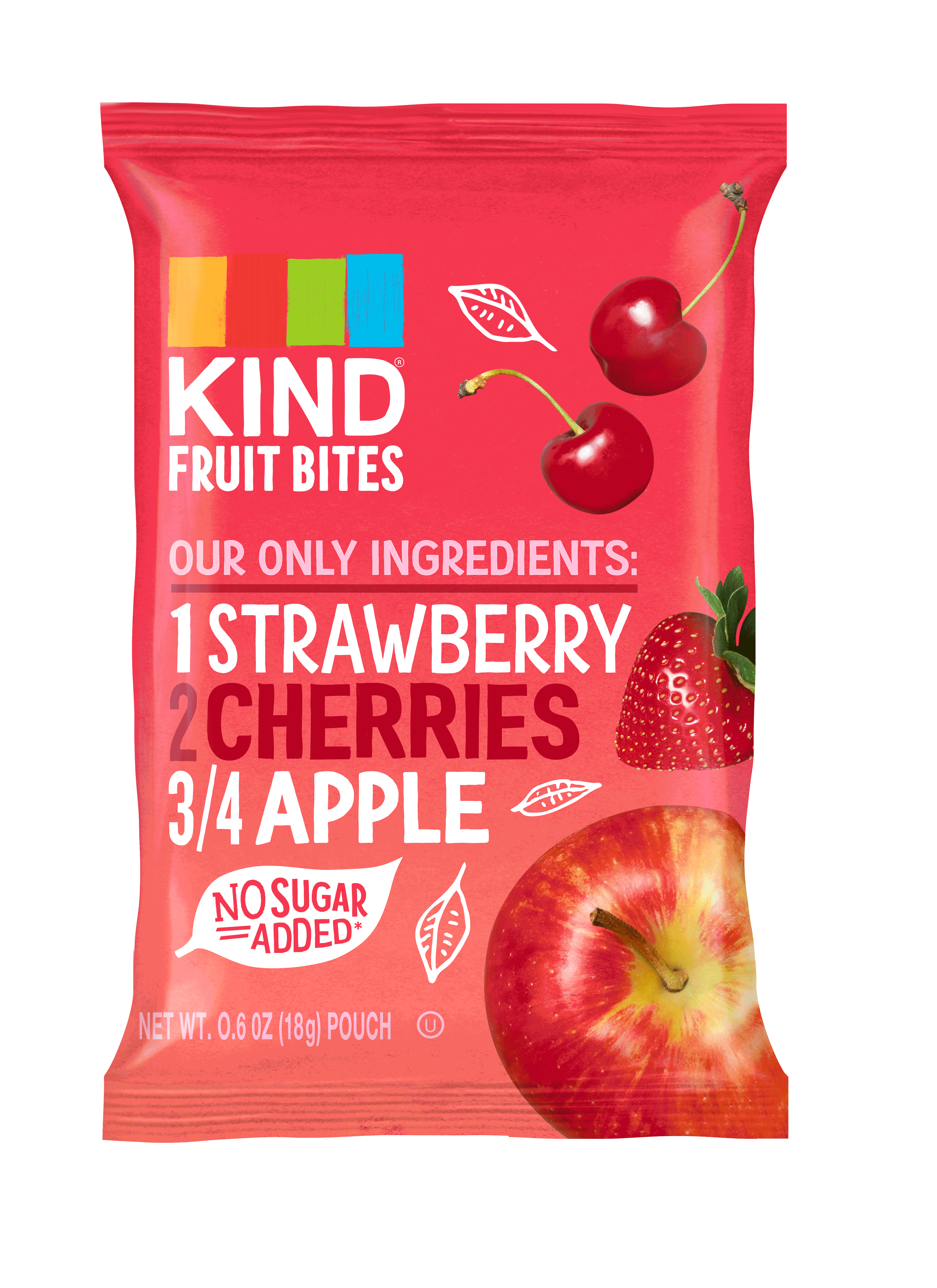 Kind Fruit Bites pouches/Credit: Kind Snacks
Kind aims to "really drive home that it's time for a change," Nannis says.
"We see an opportunity to disrupt another category," Nannis says. "When we looked at the fruit snacks category we saw a trend of people not really knowing what they were getting and thinking products maybe had more fruit in them than they did."
Along with the Times Square display, plans include online videos and other assets for social media. We're Magnetic is helping on the activation, Nannis says.