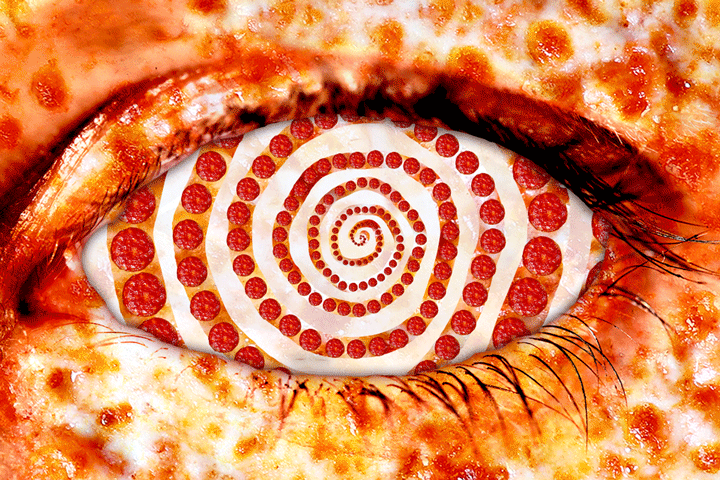 Credit: Illustration by Tam Nguyen/Ad Age
Leah Pritchett often hits speeds above 320 miles per hour. Even off the track, the drag racer has been known to drive in a triple-digit range. Never, however, when she's delivering pizzas. And there's one particular car she's afraid to drive fast: the gold 1971 Camaro Z28 owned by John Schnatter. Pritchett and Schnatter met last year through some mutual friends, and she's now sponsored by his pizza chain, Papa John's.
Pritchett clearly wears the brand with pride. She arrives at events sporting a Papa John's racing-style shirt. She also wears the pair of pizza-patterned Vans she bought for herself. And since she knows just how much Schnatter's car means to him, she's only driven it at a top speed of about 25 miles per hour.
Papa John's marketing featuring Pritchett was one of the first projects Brandon Rhoten put his fingerprints on when he became the pizza chain's global chief marketing officer. Rhoten, who joined in May after six years at Wendy's, started tinkering with Papa John's creative work even before he was hired. During Rhoten's interview process, Schnatter, the founder, chairman and CEO, and President and Chief Operating Officer Steve Ritchie wanted Rhoten to review rough cuts of spots featuring Pritchett, a National Hot Rod Association racer. The work was about 70% of the way there, Rhoten said.
"I ended up actually working with the team the day I said yes to the gig—to kind of tweak the work a bit to the direction that I think we'll take the brand," he said.
As a result, the campaign focused on Pritchett, the first driver Papa John's has sponsored, and shifted from focusing on the partnership itself to showcasing the hard work it took Pritchett to succeed, aligning her "commitment to better" to Papa John's.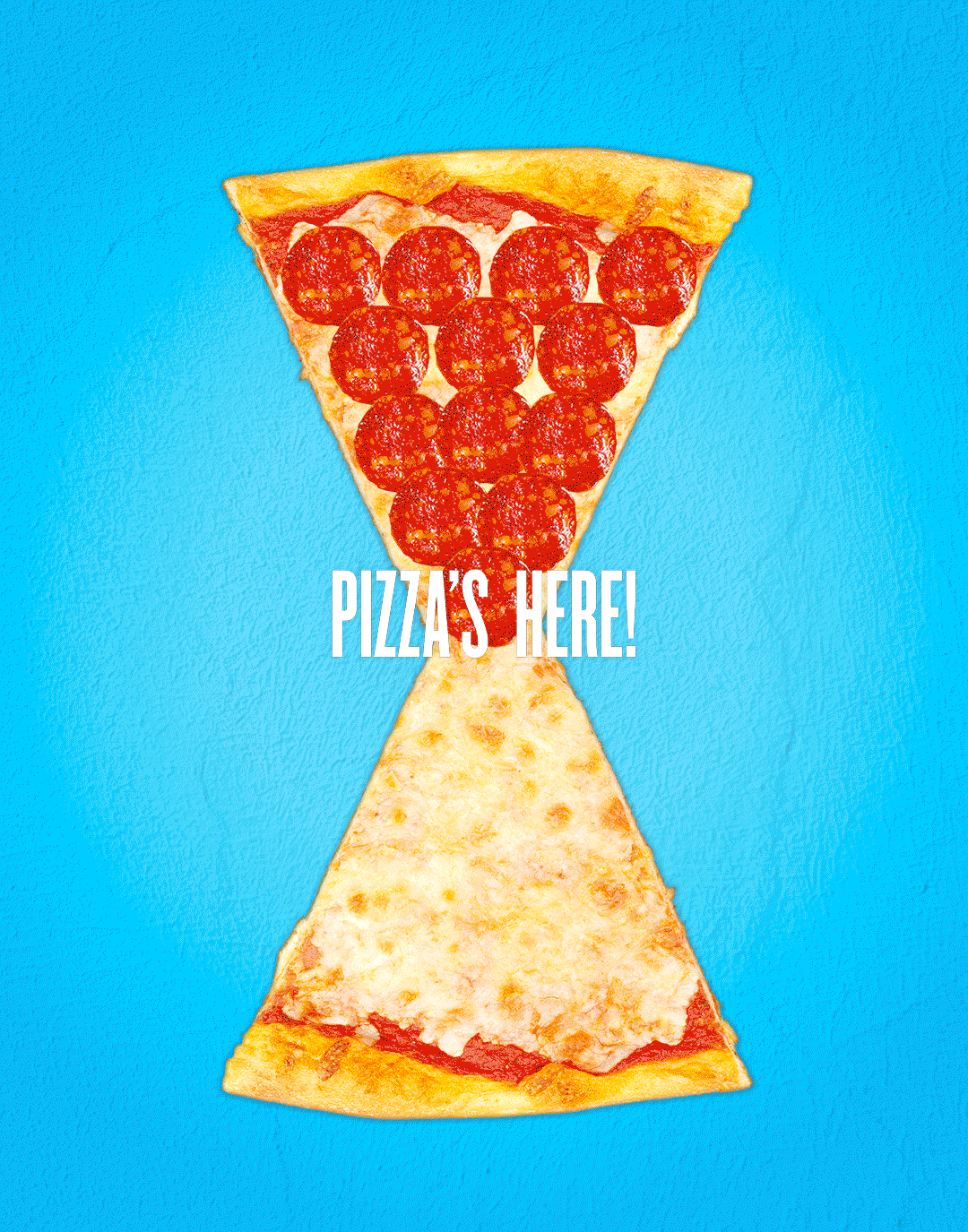 Credit: Illustration by Tam Nguyen/Ad Age
'Not a commodity play'
After nearly two years without a global CMO, Papa John's hired an outsider to spice things up. With Rhoten, the chain plans to put more emphasis on what it believes sets it apart. While chains often promote wacky limited-time flavors, easier ordering technology and bargain prices, Papa John's new marketing approach is as basic as its pizza and how it's made, with plenty of company history and sports messages thrown in when appropriate.
"The brand position of Papa John's is the idea that you get a better pizza. It's not a commodity play. It's not the cheapest; it's not the one with the most technology to get it to you. It's not about the gimmick. It's not about the price," he said, without directly referring to competitors by name. "It's about the actual food you put in your mouth."
Soon after Rhoten joined, he put himself to work for three days in one of the company's shops.
Making what he described as "the ugliest pizza I've ever seen in my life," the CMO learned a bit about how to knead and slap dough, how much of each topping should be added and how to place them so every slice gets the right amount, and how to place the cheese—the priciest of all the ingredients. He took orders, made desserts and went on delivery runs. His conclusion: "It's really hard to make a Papa John's pizza."
Now he wants to show the world how these painstaking processes help set Papa John's apart.
Papa John's has relied since 1996 on the tagline "Better Ingredients. Better Pizza." Rhoten wants to deepen the marketing's connection to that idea to "make sure it's clear that you're actually getting a better pizza when you buy from Papa John's," he said.
A distant fourth
"I think a lot of people have a bit of buyer's remorse when they actually get the food in front of them and start eating it," Rhoten said of ordering pizza from other restaurants.
Papa John's, a distant No. 4 in the competitive U.S. pizza industry, knows it needs a fresh approach to stand out. It's growing, but its annual sales gains pale in comparison with those at larger competitors Domino's Pizza and Little Caesars. Struggling market leader Pizza Hut, meanwhile, is trying to rebound with everything from hiring thousands more delivery drivers to a new campaign featuring Kristen Wiig. In the $40.3 billion U.S. pizza industry, Pizza Hut's sales rose 0.8% to $5.8 billion in 2016, while Papa John's sales rose 4.3% to $2.9 billion, according to data from restaurant tracking firm Technomic. And all of the major players are waiting to see just how big of a bite newer pizza chains—including Blaze, which LeBron James backs—can take out of the pie. Papa John's has responded to changing dining trends by removing ingredients such as high-fructose corn syrup and artificial flavors, switching to cage-free eggs and chicken raised without antibiotics, and testing organic produce and gluten-free crusts in certain markets.
Larger chains control about 62% of sales and 46% of locations in the overall U.S. pizza industry, which includes roughly 65,000 restaurants, according to Technomic. "Pizza has a very strong independent presence and so chains, by their nature, have to do something to stand out," said David Henkes, senior principal at Technomic. The pizza players have a broader competitive base than in other quick-serve categories. In burgers, where Rhoten helped No. 3 player Wendy's stand out, the biggest players get 95% of sales.
Sports passion
Pritchett and Schnatter met in 2016 after her team owner, Bob Vandergriff Jr., announced his retirement from the sport, with the idea that Papa John's, which already has deals with the National Football League and Major League Baseball, might want to enter a much smaller sport with a particularly dedicated fan base. Schnatter noticed two burn marks on her arm that came from working on her car, reminding him of burns he'd had from his early days around the pizza oven, and he retold the story of how he sold his prized 1971 Camaro Z28 back in 1983 to help keep his father's tavern business going and start his pizza business.
"I could see the passion pour through him," Pritchett said. The ship soon followed, along with the one-month Papa John's campaign featuring her that ran this summer. "My No. 1 goal besides winning on the track is to far exceed expectations, which are very high, of the franchise board and of Papa John's."
And while it is early, she appears to be doing so. Pritchett visited a shop in New Lenox, Ill., one steamy July afternoon ahead of weekend races in nearby Joliet, and dozens of fans stopped by for photos, autographs and Papa John's racing swag.
After Pritchett prepared herself a pizza—sausage, pepperoni, onions and pineapple—she watched as employees prepared other pizzas, including the extra-large pies that went into new boxes with her picture on them (she's the first woman ever on a Papa John's box).
After a Papa John's sign was attached to the top of her red Dodge SRT Hellcat, which she calls "Steel Rose," it was time for deliveries. Her first stop was to greet a fan working at a grocery store who couldn't miss his shift to meet her at Papa John's. Then she zoomed over to meet some firefighters, who rushed to leave the fire station after a quick hello to respond to a call. Pritchett has done deliveries leading up to races in about 10 markets so far. She and Schnatter also stage celebrity challenge races with him in the prized Camaro—the very car Schnatter sold to jump-start his business. Papa John's tracked down the car and purchased it from a Kentucky man in 2009 for $250,000. While the car has received some updates, Schnatter has yet to win any of the pair's races.
No logo slap
The partnership goes beyond media and marketing appearances. Pritchett and her team of 10 have gone through Papa John's "Go Left" leadership training, emphasizing the company's culture. "It has contributed to our success this year, no doubt," she said of the training, which helped with what she calls a "solid sense of self" and tackling issues such as giving and absorbing constructive criticism. Pritchett has read the company's annual report, which includes a mention and photo of her. And Pritchett "eventually" would like to become a franchisee, perhaps in the Indianapolis area. She would not be the company's most famous athlete franchisee. That title will likely always belong to retired NFL quarterback Peyton Manning. But Pritchett's recognition is growing. "I get 'Are you Leah?' maybe three to five times a day now," she said as she sat in the Hellcat. "It used to be one a week."
Papa John's marketing team is analyzing whether its various sports partnerships help Papa John's differentiate itself from the pack.
The brand's awareness is high, so being associated with the league isn't enough. "We don't need the logo slap. What we need is to actually position the brand as special and different and interesting for people," Rhoten said.
The Yoda of millennials
Its campaign tied to the upcoming football season—Papa John's is the official pizza of the NFL, and ads feature Manning and current player J.J. Watt—emphasizes the passion that goes into making a better product, linking brand passion to the passion and dedication in sports, Rhoten said. A recent spot shows the Denver Broncos' turf manager checking the field, then segues to Schnatter in the kitchen.
Rhoten said he's still getting to know the agencies on Papa John's roster, including creative agency Grey and media agency Initiative. Papa John's may increase its media spending once it hammers out its plans, but for Rhoten it's more about shifting the spending to the right places. Plus, franchisees already agreed to increase the percentage of sales they pay into the company's marketing fund.
"The wonderful thing about media today is it's complicated. The horrible thing about media today is it's complicated," he said.
Rhoten, 37, called himself "the Yoda of millennials," at the older end of the generation and largely fitting the profile it gets from marketers. "I'm not a TV watcher. If I watch video, it's streaming: HBO Go, Netflix, Hulu and things like that," Rhoten said.
It took time for Rhoten and his former colleagues to craft Wendy's voice to the point where social activations such as the "Nuggs for Carter" social media phenomenon felt right for the brand.
He hopes Papa John's marketing will begin to further differentiate its brand by the end of the year. "It's not going to happen overnight."