After nearly three and a half years as DDB Chicago's chief creative officer, Ewan Paterson has resigned. The move comes amid leadership changes at the Windy City outpost of the Omnicom Group agency.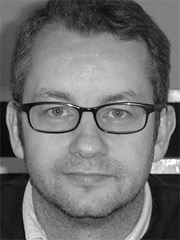 Last month, Peter McGuinness left his CEO post to move back to New York to be chief marketing and brand officer at Chobani. His successor is Paul Gunning, a longtime veteran of the agency who previously ran DDB's digital arm, Tribal Worldwide.
Mr. Paterson and Mr. Gunning are acquainted from having worked together in the past. Although Mr. Paterson joined DDB Chicago in 2010 following a short stint at London's CHI & Partners, before that, he spent a decade at DDB London.
"Its been a fantastic three and half years and I'm proud of the agency's transformation from the where it was in 2010," said Mr. Paterson in a statement. "With six Cannes Lions over the last twelve months it's evident that agency is becoming stronger and more diversified creatively."
Key clients at the agency include McDonald's, State Farm and Capital One.
Mr. Paterson is set to move back to his home town of London with his family and plans to eventually set up his own shop. He will assist DDB in the coming months to manage creative as the agency searches for a replacement. In the meantime, creative responsibilities will be handled by the agency's other senior creative, such as executive creative director Mark Gross, who will report directly to DDB Chicago CEO Paul Gunning in the interim.
Before Mr. Paterson came to DDB Chicago, the office for more than two years had been operating without a creative chief after the February 2008 suicide of the agency's then-chief creative, Paul Tilley.