After 14 years at Boston-based Arnold, Pete Favat is heading west to take on a new challenge. The chief creative officer will join Deutsch, Los Angeles in mid-October.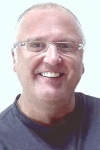 He replaces Mark Hunter who left the Interpublic Group of Cos. agency in March of this year after a two-year stint at the shop. Before him Eric Hirshberg was Deutsch, Los Angeles' creative chief for more than a dozen years, but he left in 2010 to join video game publisher Activision.
The high-profile hire comes as Deutsch's west coast office has grown considerably since both in terms of size and capabilities. It now numbers nearly 500 staffers and is doing more digital, branded entertainment and experiential work in addition to general market creative.
Along with the CCO title, Mr. Favat has also been made a partner at the agency, which handles work for Taco Bell -- Ad Age's 2013 Marketer of the Year -- and other marketers such as Target, Volkswagen and Dr. Pepper and Snapple Group.
"We wanted someone who is fluent in all disciplines and could meld them together in an integrated offering for our clients," said Mike Sheldon, CEO of Deutsch LA, in a statement. He added: "Pete is a good soul and a great leader," and his "boundless energy is exactly what we wanted to help take the agency to the next level."
Experienced Creative Leader
It also gets Deutsch a creative who has had a lot of experience working on VW -- one of its biggest and most important clients. Arnold was behind the famous "Drivers Wanted" campaign for the auto brand, and Mr. Favat helped usher through that work until 2005, when the account shifted to MDC Partners' CPB. The VW creative account has been at Deutsch, Los Angeles since 2009, and in the past few years the advertising has become even more high profile with Super Bowl buys that resulted in popular ads such as "The Force" and "The Dog Strikes Back".
He has experience on other noteworthy efforts too. Mr. Favat was a creative director on the award-winning "Truth" anti-smoking campaign for the American Legacy Foundation, co-created with Crispin, Porter & Bogusky. The effort could be described as the "godfather" of stunt advertising. featuring controversial pranks on big tobacco companies. For example, Mr. Favat directed one spot that required dogs to vacate their bowels outside one corporation's headquarters--making the point that big tobacco puts ammonia in cigarettes. Other ads involved placing body bags outside of another company's office and actors in rat costumes.
After graduating from New York's School of Visual Arts, Mr. Favat joined Lintas as an art director and quickly won a Gold Clio for a Friskies Buffet commercial that depicted costumed parrots sneaking unnoticed past felines whose faces are buried in their food bowls. He's directed many of his own campaigns and also was behind the MTV documentary "I Can't Breathe." Although Mr. Favat started his career in New York City, Boston has been where he's spent the bulk of his career. He moved there at age 25 to work on Converse where he created "Grandmama." At 29 he was CCO at Houston Herstek Favat, which was acquired in 1999 by Arnold.
Changes at Arnold
For Havas-owned Arnold, Mr. Favat's departure will rock the boat as he's been a steady presence amid other management changes. CEO Andrew Benett left in early 2013 for sibling agency Havas Worldwide. He was succeeded by Robert LePlae, who's been trying to keep up the momentum built under Mr. Benett's tenure. It also remains to be seen what Mr. Favat's departure could mean for top clients such as Progressive Insurance, and the brand's popular campaign featuring iconic spokeswoman Flo.
Mr. Favat in a statement said he's at a point in his life where he's ready to make a transition, but he'll miss his coworkers deeply.
"Deutsch has offered me an amazing opportunity, with a client roster and talent that I believe is really outstanding. My children have both gone off to college, I wanted to stay in Boston for them, I wanted to raise them here, so when Mike offered me this position I jumped at it. I am a very collaborative person, the idea of working with the other partners at Deutsch, Winston Binch, Vic Palumbo, Kim Getty, Jefferey Bish and Kyle Aquistapace and of course Mike Sheldon makes me super excited. They are a super group of people whom I felt an immediate attachment too. We all want the same thing. Its a terrific feeling that chemistry. With that said, there are people at Arnold who are truly talented. I have had over 20 years with some folks here, Arnold is a great company and I will miss them all tremendously."
Arnold has promoted a pair of creatives to succeed Mr. Favat. Wade Devers and Pete Johnson, executive creative directors, are becoming lead partners for Arnold's Boston operations, reporting to President Pam Hamlin. "Wade and Pete are both exemplary leaders in the prime of their careers," said Mr. LePlae in a statement. "They're adept at creating big conceptual ideas and inspiring the best work from others."
In addition to filling the new CCO position, Deutsch LA has promoted three of its group creative directors to the role of executive creative director. They are: Michael Kadin, who oversees the Volkswagen account; Karen Costello, who heads up creative on Target, Zillow and Real California Milk; and Brett Craig, who leads Taco Bell, Dr Pepper, Snapple and 7Up.
Contributing: Ann-Christine Diaz