Creativity News
Boston Agencies, Marketers and Media Launch Relief Efforts in Wake of Marathon Bombings
When the first bomb exploded at the Boston Marathon on Monday, Christian Williams -- an art director at local creative agency Small Army -- was standing just a few feet away. His legs were shredded by the blasts, and his right hand was partially "degloved," which means that he no longer has skin on three fingers.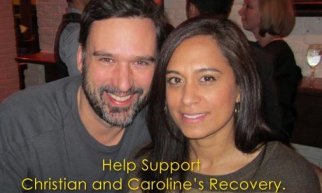 His girlfriend, Caroline, was also hurt, and the couple -- who both ran in the marathon last year, raising money for cancer research -- have already undergone multiple surgeries. Christian recalled to his friends at Small Army that it was a runner who came to his rescue, creating tourniquets out of belts so that he wouldn't bleed out.
The good news is that the doctors were able to save all their limbs. But there's a hard, long road ahead. So, like so many others that are setting up recovery funds and sharing their brave stories, Small Army created a site to send well wishes and raise funds for their friend Christian, and for Caroline.
It's hard to imagine a more harrowing week than the one Boston has experienced. The list of the affected includes top agencies, production houses and marketers that are Boston-based or have large presences in the city.
It's a reality that was felt acutely by Redtree, a production company whose third- and fourth-floor windows overlook the finish line. For years staffers have gathered there to watch the marathon.
"Unfortunately, this meant we had an up-close-and-personal view of the horrific events that unfolded just feet from our doorstep," Eric D'Amario, an executive producer there, wrote on the company's Facebook page. "Having witnessed the rescue efforts of the police, military, EMTs, volunteers, bystanders and everyone else I may be missing who reacted so quickly in an effort to help, we are truly humbled by your selfless efforts."
Another nearby company is Havas-owned Arnold Worldwide, whose offices were closed much of the week. Friday morning, after a night of mayhem in the city that included the shooting of the first of two suspects in the bombing, the shop used Twitter to tell all staffers to stay home.
Interpublic Group of Cos.-owned Mullen sent an agency-wide email at 6:16 a.m. Friday, when public transportation was closed, telling employees to stay safe and plan to work from home. It sent a second email at 8:07, officially closing the office after Governor Deval Patrick issued a "shelter-in-place" directive for the city. It's now looking to organize a Mullen company blood drive. Employees have also been urged to contribute any ideas they may have for additional ways to help with the recovery effort.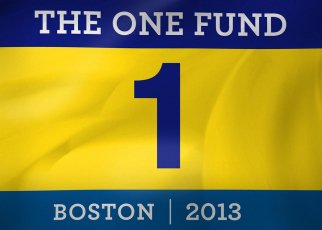 Mullen's Interpublic sibling Hill Holliday was busy creating the One Fund.
Marketers have gotten in on the action, even if they are not based in Boston, such as JetBlue and Bank of America. "We are doing everything we can to help," a BofA spokesman said. The company has about 7,000 staffers in Massachusetts, and all are being offered counseling and leave. "We made a $250,000 donation to the One Fund and are able to accept donations to the fund at all of our bank branches," he said. "The response has been incredible -- we've taken in tens of thousands of dollars in donations all over the country."
Andrew Graff, president of Boston agency Allen & Gerritsen, said, "The community is still in such a state of shock."
His agency, which like many shops, had people running the race and observing as spectators. "But we are definitely coming together," Mr. Graff said. "And the media community is banning together -- Comcast and others -- to help promote it. We want to get it to $100 million pretty quickly."