Its ambitions are 'TV-like,' but Facebook's video play needs to be so much more if the social network is to battle with the likes of YouTube, Netflix and Hulu. But to hear Sheryl Sandberg and her team tell it, such big bets are business as usual
By Garett Sloane
Photography by Kwaku Alston
Published on September 25, 2017
Sheryl Sandberg doesn't want to be the star, but it is her show.
The moment the Facebook COO arrives at a photo shoot at the company's headquarters in Menlo Park, California, the room is hers. Her top lieutenants appear instantly energized by her entrance; the volume in the open space ticks up, and it feels like old friends getting together.
Today, she's wearing that familiar Facebook-blue dress. Her team converges like some social-media Justice League, with Carolyn Everson in solid orange, Nada Stirratt in all white, David Fischer in dark blue blazer and jeans and Instagram COO Marne Levine in burgundy. They assemble for the shoot in front of the dripping-neon mural by Maya Hayuk in the lobby at Facebook's offices.
Sandberg takes command of the shoot. She doesn't want this to be about her, she says. She wants "this" to be about her team, some of whom go way back with her. She's known Fischer, VP of business and marketing partnerships, and Levine since their time together at the U.S. Treasury Department during the Clinton administration. Stirratt is the newcomer, the VP of marketing solutions in North America since May. Everson, who spends 80 percent of her time traveling as Facebook's diplomat to the brand world, has been VP of global marketing solutions since 2011.
These are the people at the top of Facebook and Instagram's sales chain, even if they shun the word "sales." Everson insists, "Our job is not to sell Facebook and Instagram. That's [a] word I ban. You're not a bunch of salespeople." (She prefers "consultants" and "strategists.")
Sandberg continues to direct the shoot. She wants to show their fun side. Any ideas the photographers had are now the MySpace of plans.
You get the feeling that's the way it often is with Sandberg and Facebook, a company that has handled the tech world with determined strength, built an ad business with obsessive focus and is about to spend at least a billion dollars challenging a new target, Hollywood and TV. In the year ahead, Facebook will make one of its biggest investments in video yet, pursuing perhaps the company's most aggressive transformation since it turned fully mobile-focused in 2012, the year it went public. Since then, Facebook turned a mobile weakness into an unparalleled business built around its app, which had once only been an afterthought. Now, it has just deployed a video destination called Watch with a slate of digital shows. The success of the program depends on Facebook's ability to turn consumers of its social media feed into viewers of video.
This will not be easy. There is no proof yet that people in a social mood are looking to sit back and watch longer videos. Facebook has plenty of video in its main feed already, but advertisers are lucky to get anybody there to watch for even two seconds, the industry standard for what constitutes a view.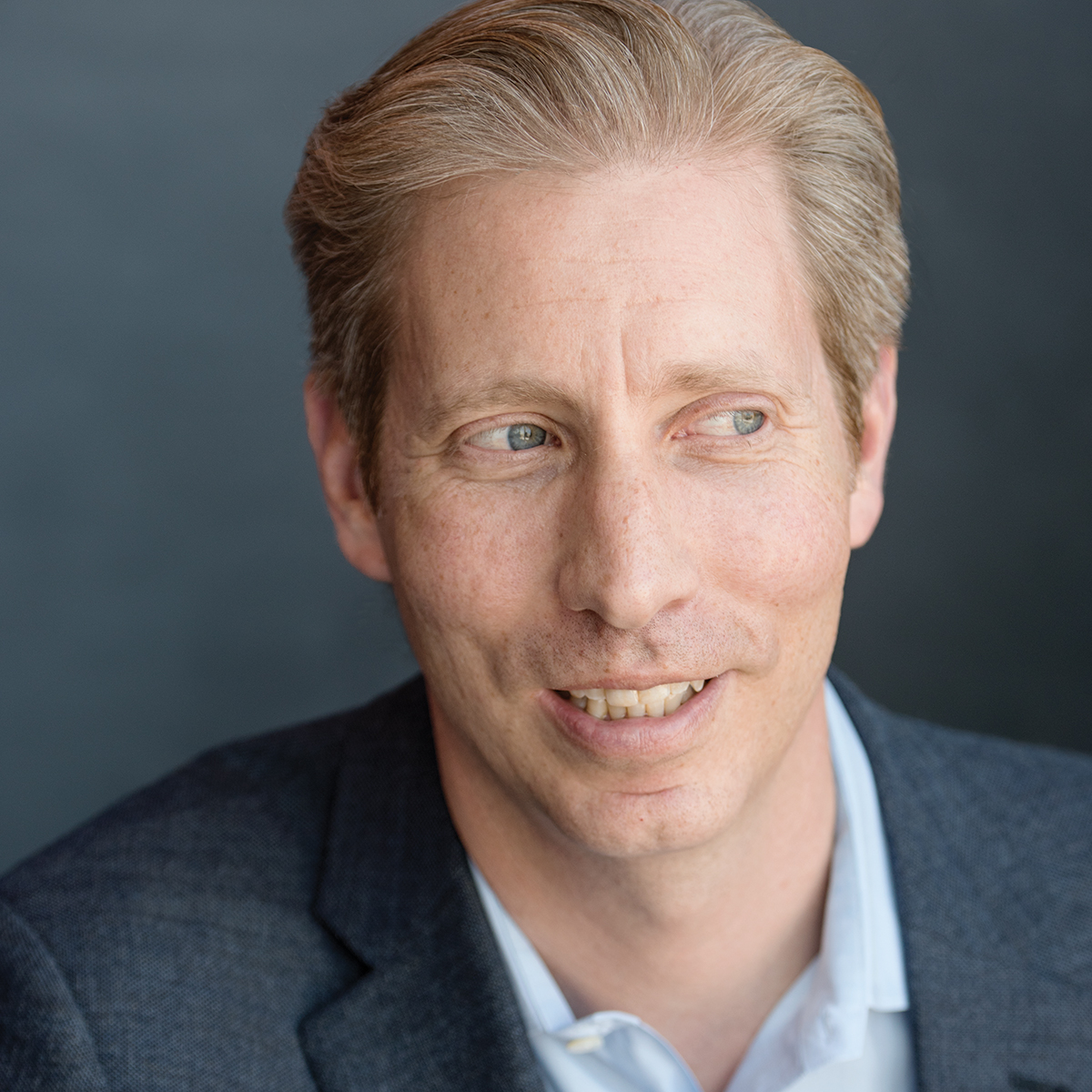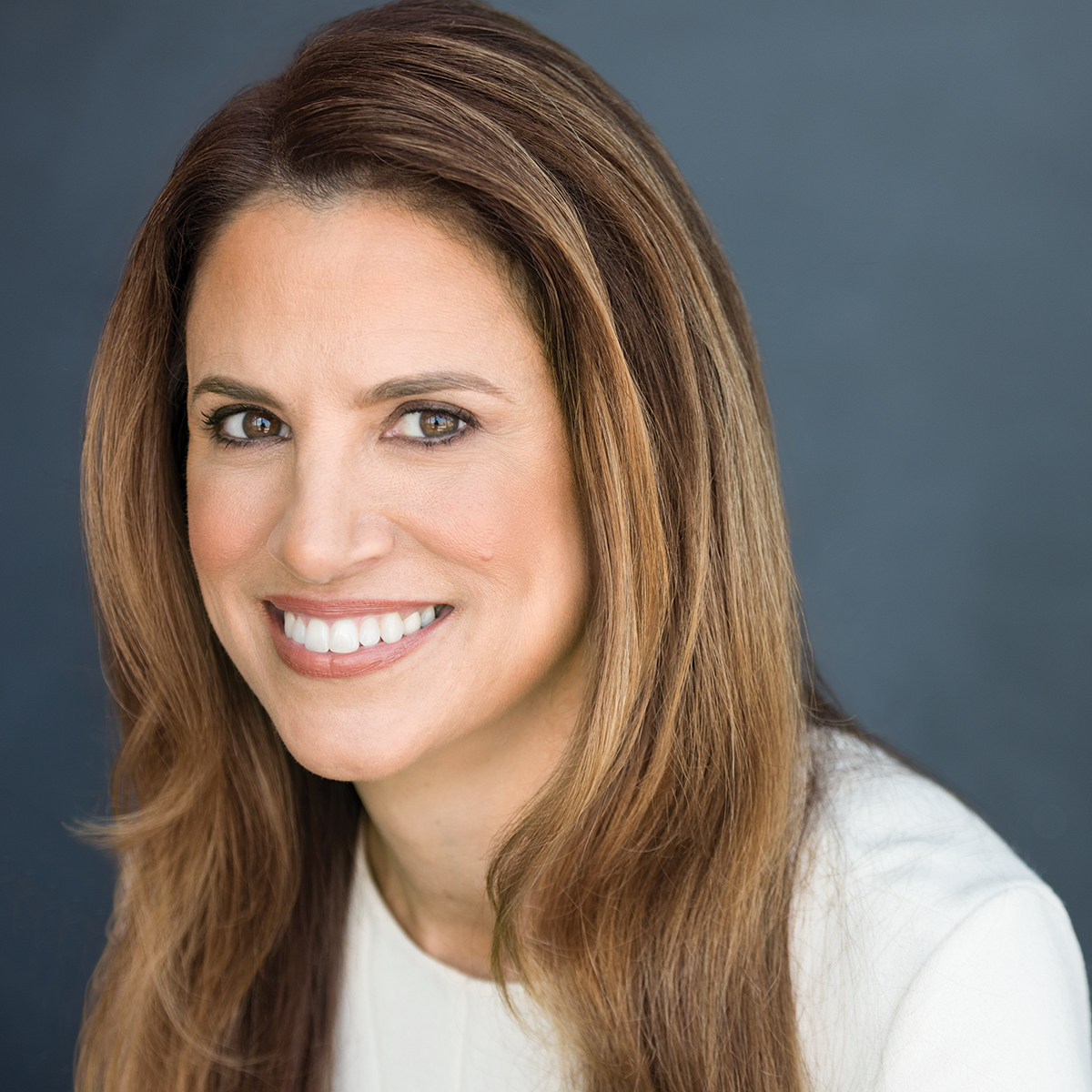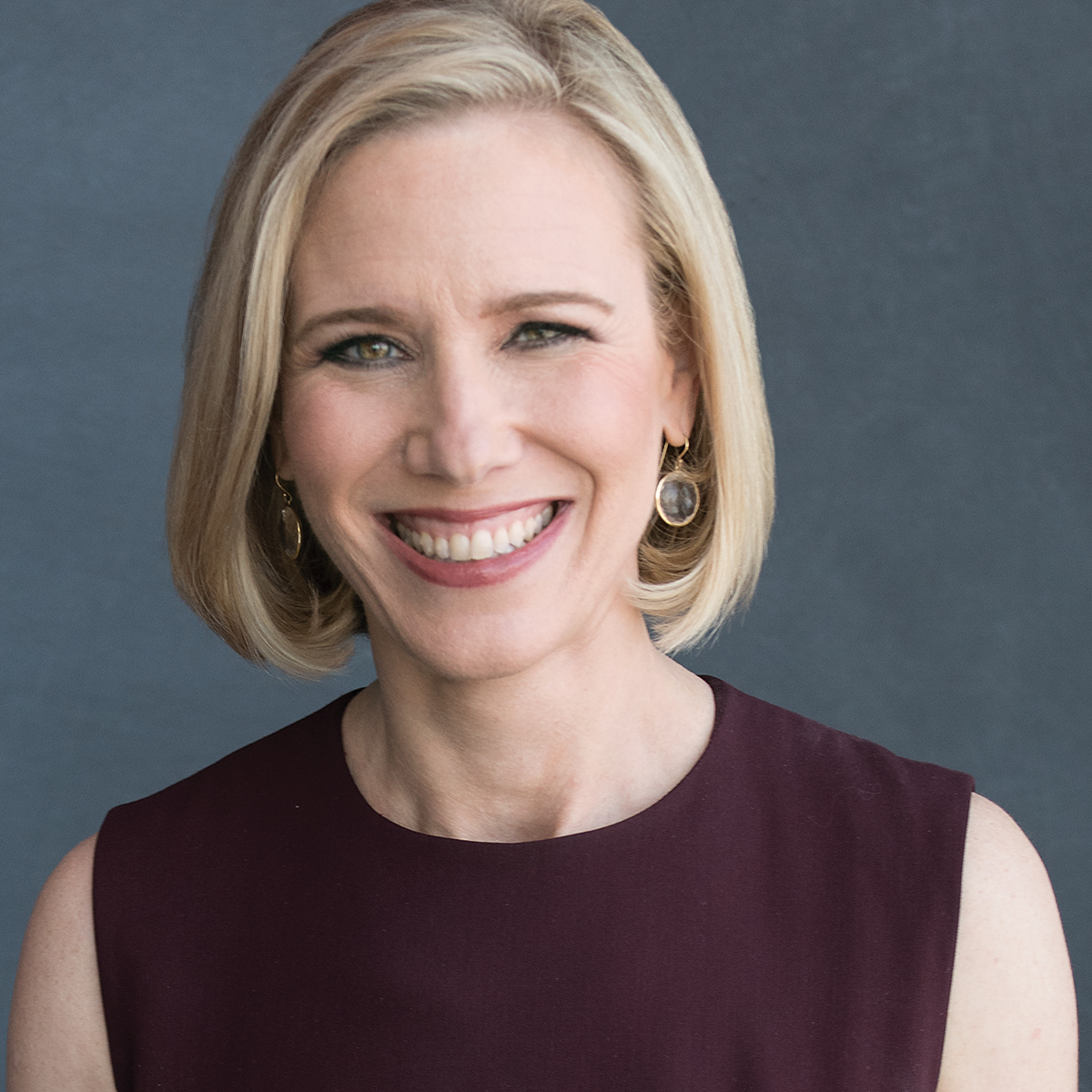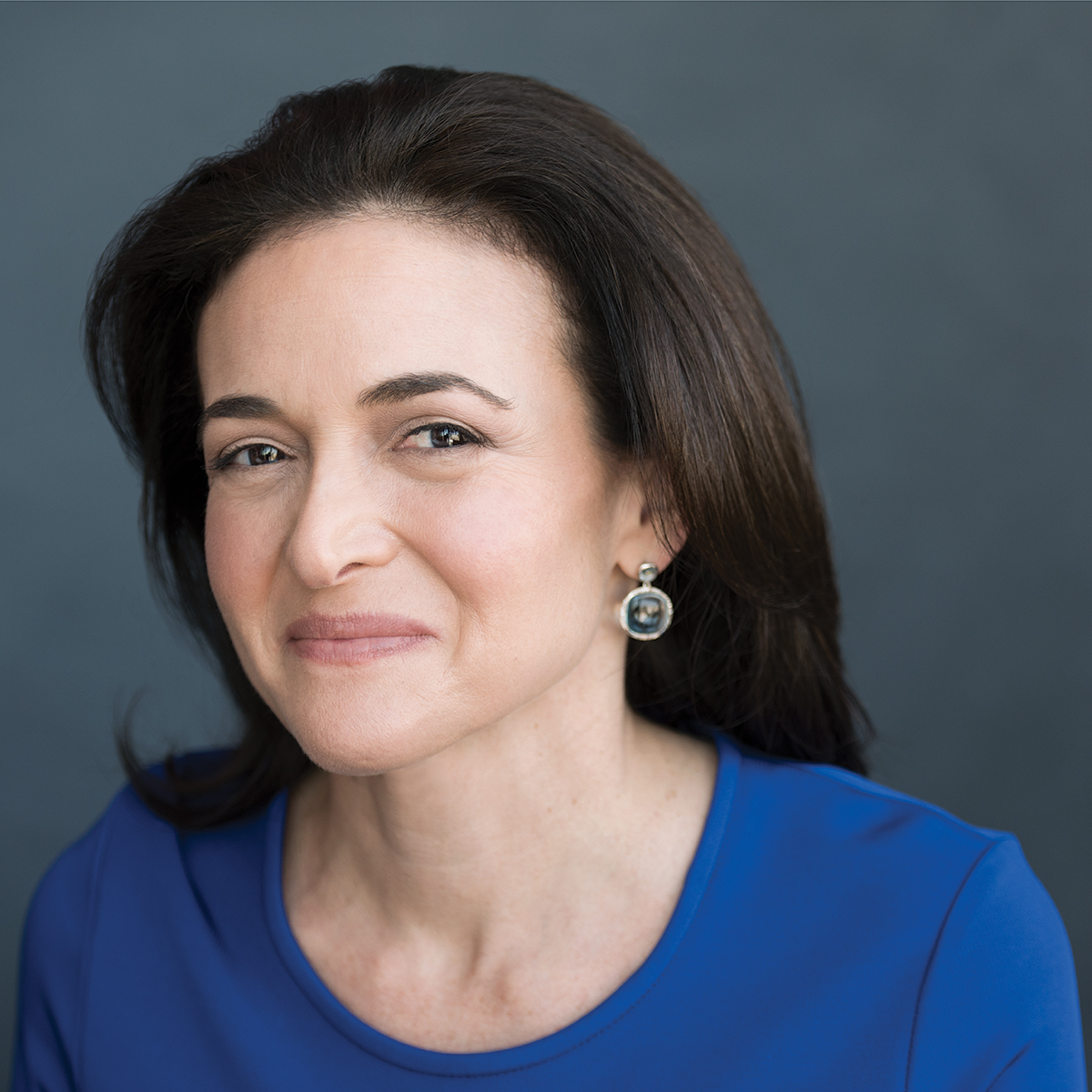 The Watch section, which rolled out widely in the U.S. this month, will rely on Facebook's ability to negotiate rights to premium entertainment properties from TV networks and sports leagues. It will put Facebook in closer competition with YouTube, Netflix, Hulu and the rest of the connected TV market.
Watch delivers a TV-like ad model that's new to Facebook: commercial breaks in videos designed to be played with the sound on. The content and format encourage viewers to sit through until the end, unlike the News Feed, where the autoplay, sound-off presentation can be scrolled past as quickly as you can twitch your thumb.
"We will be experimenting," Sandberg says. "We don't know exactly what will work. It seems like it will be pretty TV-like in its experience, but I never judge in advance what consumers will want and what will really work for consumers."
Netflix is the North Star for any digital video startup, a model to envy for how thoroughly it reoriented the entertainment industry. Facebook sees a chance to have a similar impact with its ad-supported Watch, but it has plenty of competitors with the same goal and same desire to gobble up video.
"We don't know exactly what will work," Sandberg says. "It seems like it will be pretty TV-like in its experience, but I never judge in advance what consumers will want."
This summer, Disney decided to end its relationship with Netflix so it could build its own digital property to stream "Star Wars" and other mega-franchises, looking for a more direct line to its vast fan base. Netflix plans to spend $7 billion next year continuing to build its homegrown library, which includes hits like "House of Cards" and "Stranger Things."
"The consumer is moving so quickly that we have to continue evolving, and this is yet another massive shift in consumer behavior," Everson said a couple weeks earlier in New York City, on the rooftop at Facebook's 15-story downtown offices.
Facebook is going to dangle its pool of 2 billion users in front of content creators and television networks and studios to attract them to Watch. It initially rolled out with shows from media partners including Business Insider, The Atlantic, Hearst and Condé Nast. These publishers already work closely with Facebook, trying to make money from content on the platform's Instant Articles format, and they are eager to turn video there into a profit center. They have also been the most affected by the rise of Facebook and its shake-up of the media landscape. Getting NBC, CBS, Fox and other traditional TV and movie players to join Watch has been trickier. Industry insiders familiar with lengthy negotiations say studios and networks are playing hardball before agreeing to empower Facebook in video.
They feel burned by how things went down with Netflix, which achieved market dominance thanks to the devil's bargain they made, turning over top-quality content in exchange for cash.
"The early checks everybody got from Netflix, that was fantastic," says a top ad exec at one of Facebook's video rivals, speaking on condition of anonymity. "Now they're asking how did they let that happen, creating a sizable competitor taking the attention of our audiences."
Many conference rooms around Facebook's 430,000-square-foot Building 20 have Hollywood names—25 of them are Nicolas Cage references such as "Leaving Las Vegas" and "The Rock." One room's name is a play on the Indiana Jones franchise: "Corporate Raiders (Of The Lost Ark)." All joking aside, this is a company that bought Instagram for $1 billion and once offered Snapchat $3 billion—and when Snapchat wunderkind Evan Spiegel rebuffed the advance, Facebook quickly and ruthlessly copied its most innovative features.
Sandberg sits in a central location in this wide-open office across from CEO Mark Zuckerberg, where their desks hardly stand out from anyone else's. Today is the day after Sandberg's birthday, though, so it's filled with flowers.
She is now in more comfortable clothes, a white knit tunic sweater and jeans, but she's still uncomfortable with being the focus of attention. She protests the idea that any story should focus on her, and not the rest of the Facebook organization.
Then she launches into what sounds like a well-practiced product pitch for video on Facebook. "We think that video on Facebook for consumers, both sharing their own videos but also taking in other people's videos, everything from premium content to the most user-generated content, is a really big opportunity," Sandberg says. "Where that crosses with ads is that advertisers have always loved video. It's a great way—the sight, sound, motion, the creative canvas of being able to tell a story and really make a brand, product or service come alive."
Video has become one of the main formats on Facebook and Instagram to tell those stories, with the autoplay News Feed videos, Instagram Stories with vertical video breaks, and now Watch offering a commercial break in a setting where the sound is typically on and consumers are more inclined to view until the end.
"That will give us more traditional ad inventory with ad breaks," Sandberg says. "That's not why we're doing it, that's how we will monetize it, but I think those things come together."
Facebook is in the middle of an unprecedented online advertising run, having made that successful transition to mobile. Nearly 90 percent of revenue comes from ads on mobile devices. However, Facebook is not without headwinds: It has told investors and industry watchers that its meteoric growth rate would meet resistance when it runs out of space in its main News Feed to keep turning up the ad frequency.
In the News Feed, several brand executives say they average 1.7 seconds of view time on posts, a number Facebook has said is standard in mobile. Facebook has reported that its video ads average 5.7 seconds a view, a number that represents sponsored posts from those that people watch for more than 10 minutes on down to those that people skip in a fraction of a second. Facebook's average doesn't break out results for different categories of marketers that often see widely differing results.
Facebook started testing ad breaks earlier this year in live video, and says they have a 70 percent completion rate.
With the benefits of digital data, most parts of a consumer's path to purchase are theoretically calculable online, setting up mobile for a different standard than TV, where advertisers could never get as complete an accounting of what worked. But the success of campaigns relies on Facebook's ability to show advertisers data, the kind only it could possibly know about how many people viewed the ads and their impact. And Facebook this past year found itself in trouble with advertisers for misreporting certain video view stats and metrics important to them.
Since then, Facebook has been opening the platform to independent measurement firms. It also wants to prove to advertisers that the ads are contributing to their bottom-line goals, whether that's sales, subscriptions, e-mail signups or other concrete actions.
"There is a lot of concern around the industry about how long an ad is watched," Sandberg says. "But really it's traditionally been a proxy for sales, because they couldn't measure sales."
"Facebook is a big part of that new modern brand building," says Eric Reynolds, chief marketing officer at The Clorox Company. The company is increasing its spending with Facebook at a time when other packaged-goods companies like Procter & Gamble have raised alarms about the entire digital ecosystem.
This year, Clorox is entering a new level of relationship with Facebook, joining an unofficial benefits program that Clorox calls the "partnership circle." Facebook says there is no benefits program under that name, but a number of brands say there is a spending level that unlocks better data services, with Facebook helping target ads to special audiences, and creative services that help brands craft winning messages in video and other formats.
Reynolds wouldn't say how much money a brand must spend with Facebook to be a part of the circle, but it's tens of millions of dollars, according to advertising insiders familiar with Facebook's levels of brand services.
"As their data got bigger and better, and their analytics got better," Reynolds says, "we're feeling more confident in the platform. That's a place we can put significant time."
Though advertisers have said the price of entry to play in Facebook's premium business class is becoming ever more expensive, Facebook says the advertisers-with-benefits program is not a formal designation, and doesn't rely on spending commitments. It was reluctant to discuss all the perks.
"You are there to advise your client," says Everson. "We don't take a position like 'Don't run on TV, give us all your TV money.' We would never do that because maybe that's what they do need."
Facebook puts in significant time with Clorox, too. The Facebook rep has a badge to Clorox's Oakland, California, offices. To Everson this is the ultimate sign that her team is doing its job.
The Facebook team is organized by industry in the U.S., not region, and it is trying to apply that model globally. "We have experts in each field," Everson says. "You are there to advise your client. We don't take a position like 'Don't run on TV, give us all your TV money.' We would never do that because maybe that's what they do need."
Clorox, which has run video campaigns for Liquid-Plumr and Brita, will put more than half its media budget into digital this year for the first time, Reynolds says. Of that, Facebook represents a big portion, but Reynolds would not specify how much. He did say that 60 percent of the Facebook budget would go to video.
"We're internally learning how to create and reinvent storytelling for this form," Reynolds says, "because we have to tell stories for three and six seconds, and that's a new kind of skill."
Across the industry, digital surpassed TV for the first time in money spent in the U.S. last year, with both representing about $72 billion. This year, digital spending is expected to be $10 billion more than TV in the U.S., according to eMarketer.
Meanwhile, digital video will grow 23 percent this year in the U.S. to $13.2 billion, according to eMarketer. Facebook does not break out video ad sales from the rest of its nearly $40 billion in yearly revenue.
Still, even Facebook has its limits. The company's headquarters lie across from protected salt flats, a natural barrier to where the company can physically grow. Beyond that, there is no guarantee it can become a part of people's daily viewing habits.
"We can't swim upstream against consumer behavior," says Mark Rabkin, VP of ads and business platforms at Facebook. "The cell phone has tons of awesome content, a lot from Facebook and a lot from other apps. Everyone has this infinite choice of how to spend their time, and people have very high expectations and a lot less patience to sit through something they don't want to sit through."
To seed Watch with content, Facebook had to acquire new skills, like video production. It developed some of the early programs itself, including a show called "Returning the Favor," hosted by handyman Mike Rowe, featuring everyday people's stories of personal sacrifice.
Facebook helped some media partners develop programs, paying hundreds of thousands an episode and covering costs for them. It will also share ad revenue with media companies that post clips to Watch, like many do on YouTube, with Facebook taking 45 percent of the revenue. The social network could also license content. There's a Watch channel for pro surfing. And Facebook has clear ambitions for more sports programming. It recently made a failed run at the digital rights to the professional Indian cricket league, offering $600 million. It does have rights to select Major League Baseball games.
Some media partners are concerned by the dynamics of the platform, unwilling to contribute their content without assurances from Facebook that it will get equal treatment from the algorithm that decides what people see which video programs. Facebook's talks with major networks like NBC include negotiations around guaranteed audiences for programs, according to media executives speaking on condition of anonymity.
"That's where the tension comes in," says a media exec, who works closely with Facebook on partnership negotiations. "Does Facebook run into conflict when it promotes its own videos, and does its algorithm favor that?"
Certain major marketers have been slow to try out the ad breaks program since tests in live video became available earlier this year. Reasons for the reluctance include a lack of real control over where ads run. Brands click the "ad breaks" option—and their spots run where Facebook drops them.
"Facebook is going to control the sale," says a media executive who spoke on condition of anonymity. "Facebook is saying I have to go to them and can't buy it directly through the content provider."
Brand safety is a top concern for advertisers like JPMorgan Chase, one of the brands that is still avoiding YouTube after an eruption of press reports about ads running in front of terrorist-themed videos and content from political hate groups. It wasn't among the marketers caught unintentionally supporting objectionable YouTube videos, but it took a zero-tolerance approach against unsafe content, fake news and any risqué material.
In addition to professional video production companies, Watch will be open to almost any creator who meets community guidelines, which raises more uncertainty for advertisers. Even if their ads don't run in a specific video, many brands are wary of appearing in videos adjacent to objectionable content, a possibility that is hard to rule out entirely. Facebook Live's mostly tame videos, for example, have included live streams of violence and mayhem. More than one death has been live-streamed.
"Every brand will decide brand safety differently," says Kristin Lemkau, the chief marketing officer at JPMorgan Chase. "For us, I don't think we will ever trust an algorithm."
JPMorgan Chase has decided not to try out mid-roll video ads on Facebook—yet. "We hold Facebook to the same standards we hold Google and YouTube," Lemkau says.
Still, the company is a big spender on Facebook, even without mid-roll video ads.
"We've got a lot invested on Facebook that's working [so] we don't need to necessarily go there yet," Lemkau says of the Watch program.
Facebook has an opportunity to pay closer attention to what content makes the Watch hub from the outset, and try to avoid the trouble YouTube has encountered with unsavory video creators who scare off brands. Facebook hired 3,000 reviewers to manually police its platform for bad actors. It's a topic that Sandberg and Everson and the rest of the team clearly want to handle correctly.
By the nature of the medium, all of that online toxicity threatens to pollute Facebook's new video property. But Facebook moves fast, iterating on products quickly even if it makes a mess as it goes. That's how it went for its mobile rebirth in 2012, says Sandberg. "We had to essentially change the tires while the car was in motion." With video, the car is still in motion and the tires are changed. But now Facebook is driving while watching.
~ ~ ~
CORRECTION: An earlier version of this article said Facebook runs an unofficial program it calls the "partnership circle" to provide improved services for big ad spenders. Facebook says there is no benefits program under that name. The article also said Facebook says paid videos that are watched for longer than 3 seconds average 5.7 seconds total. Facebook actually includes all videos in its 5.7-seconds average.
Web production by Chen Wu.