Consumers who use their mobile phones to search for products via Google Shopping might now forget they're using a browser instead of an app.
Google introduced a number of design changes Thursday to its shopping section that are meant to cater to a mobile-first audience, including a new layout, faster browsing and information such as inventory levels for specific items at nearby retailers.
The move comes as an increasing number of users are turning to apps to start searches instead of smartphone browsers. People spend about 88% of their time on smartphones using apps, according to ComScore. That chews away at demand for Google's web search, especially when consumers use an app like Amazon's to check prices or read product reviews.
While shoppers spend 7% less time in each mobile session than they did a year ago, smartphones' share of online purchases has gone up 64%, Google said. Thirty percent of all online purchases now happen on mobile phones, the company added.
So it might come as no surprise that Google's new redesign offers a slew of new features and an app-like layout meant to retain, or grow, its enormous user base.
The company said it was able to speed up browsing by allowing users to browse multiple items related to their search without having to load multiple pages. A user looking for a specific product like Lego Star Wars Turbo Tank, for example, can now flip through images, skim reviews and even dig deeper by looking at specs, features or videos about the toy.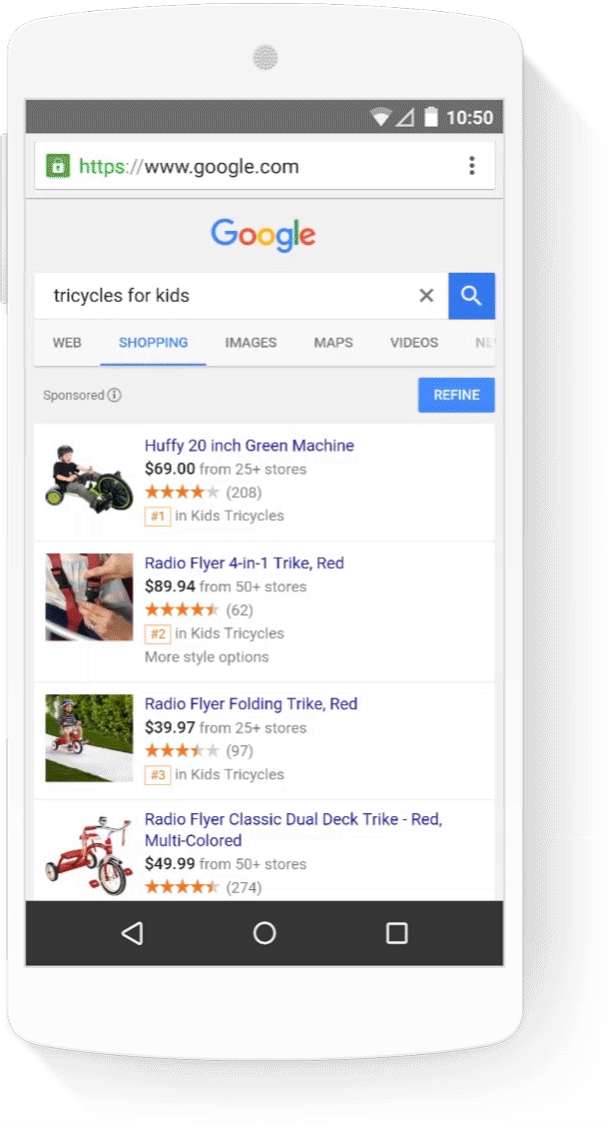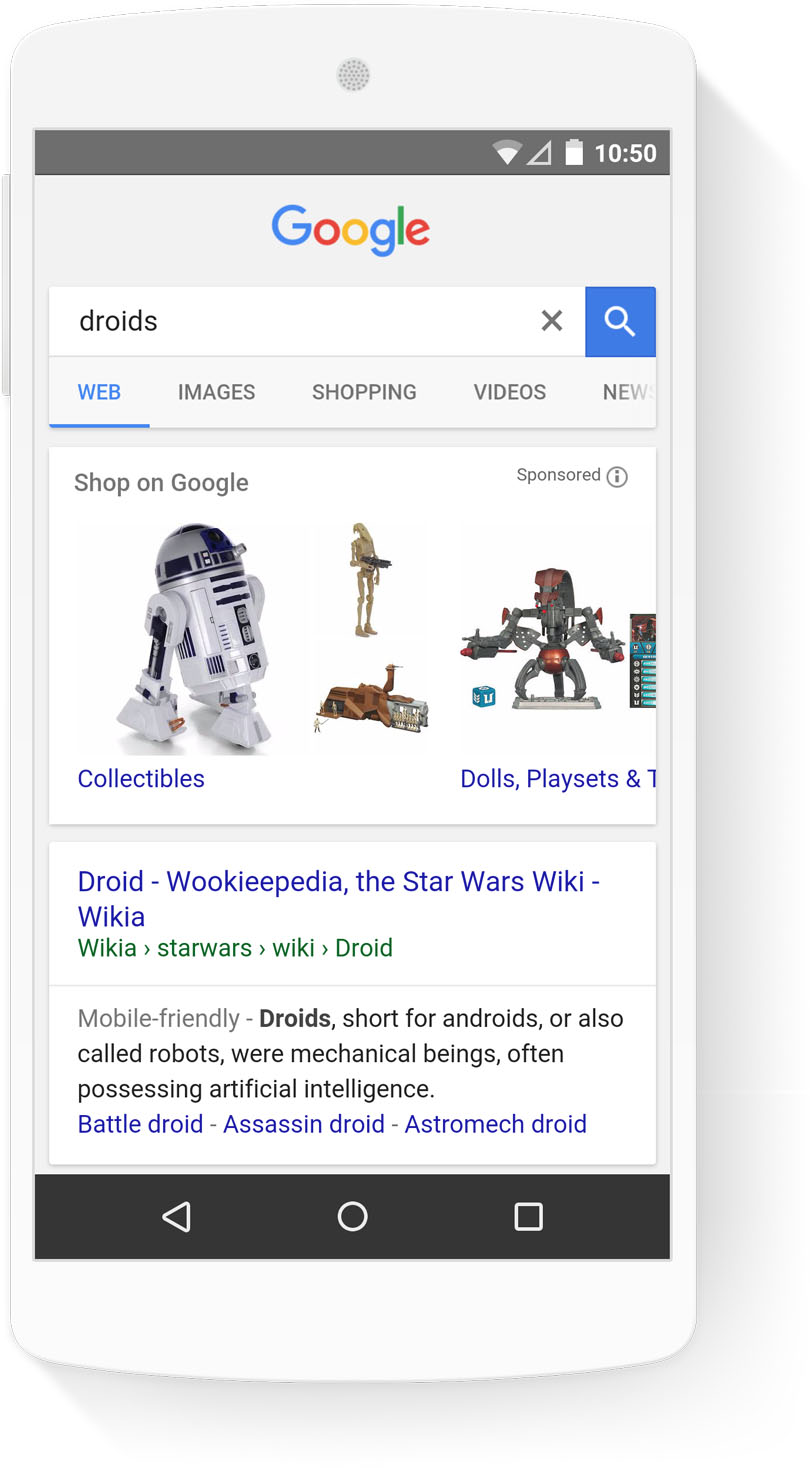 Google has made it easier to scan and compare items that searchers might want to buy. Credit: Google
One potentially useful feature allows consumers to check on inventory levels for specific items at nearby retailers. According to Google, one in four shoppers don't visit physical retail stores because they're not sure if they will have the product they are looking for.
The redesign comes just as many shoppers are gearing up for holiday buying. About 61% of holiday shoppers will start researching their purchases before the Thanksgiving weekend, up 17% from last year, Google said. Most actual purchasing will come later.
Last year, 133.7 million consumers shopped in stores and online during Thanksgiving weekend, down 5% from 2013, according to a National Retail Federation survey. Total spending fell 11% to $50.9 billion, according to the survey.