Digital
Meet Eight Great Digital Hires of the Past Year
Yahoo's Marissa Mayer Is On The List. Are You?
Every year around this time, Ad Age releases its Digital A-List, which mostly honors companies that are transforming the digital landscape. Occasionally an individual with a national profile makes the list (e.g., Louis C.K. last time; Nate Silver this time), but generally, the honorees are organizations. This year, we decided to broaden our view of the digital landscape by supplementing the Digital A-List with what we're calling Great Digital Hires.
It's a roundup of new recruits -- some widely known, some not -- who are pushing the ball forward at tech companies, digital-media shops, agencies and brands. We chose to focus on talent recruited recently (within the past year or so) into existing organizations. We excluded hires that were too new, though. (For instance, Google made a fascinating choice in naming revered futurist and inventor Ray Kurzweil as its new director of engineering, but he started only in December, so we'll give him some time and see what he ends up doing.)
Great Digital Hires is by no means a definitive list; it's merely meant to shine the spotlight on some compelling leaders and creative types who have been quickly making their mark. We'd call them "change agents," but then we'd have to slap ourselves, because we're sick of that term. But you get the idea.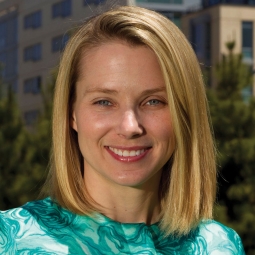 Marissa Mayer
CEO, Yahoo
When Marissa Mayer announced last July that she was leaving Google to helm the lumbering, creaky ocean liner known as Yahoo, it was an open question whether she'd actually be able to turn it around, or if her job was simply to keep bailing water like her hapless predecessors. That an executive of Ms. Mayer's caliber and legend (she was Google's 20th hire and first female engineer) would accept the gig gave Yahoo employees hope, but it was her clear articulation of a strategy of "improved execution" on what she called the four "daily habits" (search, email, home page and mobile) that has sent the company's stock climbing. Last month, Yahoo reported a quarterly revenue gain of 4% -- on growth in web search and prices charged for advertisements -- which topped analysts' estimates. And last week, she took to NBC's "Today" to show off a clean, modern refresh of Yahoo's home page and mobile sites.

Kelly Bennett
CMO, Netflix
It wasn't that long ago that Netflix was damaged goods. A late-2011 price increase and ill-considered plan to spin off its DVD-by-mail operation into something called Qwikster (oy vey) sent 800,000 subscribers fleeing and the company's stock tumbling. The comeback plan has involved heavy investment in original programming to convince consumers that a streamlined, streaming Netflix is the future of TV. To help make that case, Netflix poached Kelly Bennett from Warner Bros., where as VP-interactive, worldwide marketing, he spearheaded online campaigns for blockbusters like "The Dark Knight Rises." As Netflix's CMO, he's helped bring Hollywood production values to marketing efforts surrounding the company's homegrown attempts at must-see TV, including the just-released Kevin Spacey project "House of Cards" and the upcoming reboot of "Arrested Development." The strategy and the sell seem to be working: Netflix reports it added 2 million customers during the fourth quarter of 2012 and that revenue jumped 8% year-over-year to $945 million during the same period.
Caity Weaver
Writer, Gawker
Sometimes Gawker Media's namesake flagship can feel like a blog remake of "Revenge of the Nerds," a site where aggrieved young men who always felt bullied by the popular kids discover ... the joys of bullying the popular kids. (See, for instance, its attacks on mainstream-media types like Entertainment Weekly Editor Jess Cagle and "Girls" auteur Lena Dunhan -- even though Gawker, with more than 6 million monthly uniques, has itself become mainstream media.) Which is why the arrival of writer Caity Weaver in January of last year has been such a blessing for the site. In carrying pop-cultural absurdism to its logical extreme (e.g., deciding that the Britney Spears-lookalike future queen of the Netherlands actually is Britney Spears), the often hilarious Ms. Weaver understands that at its best, Gawker-style snark is supposed to be fun -- entertaining! -- not bitter. She's really brightened up the place.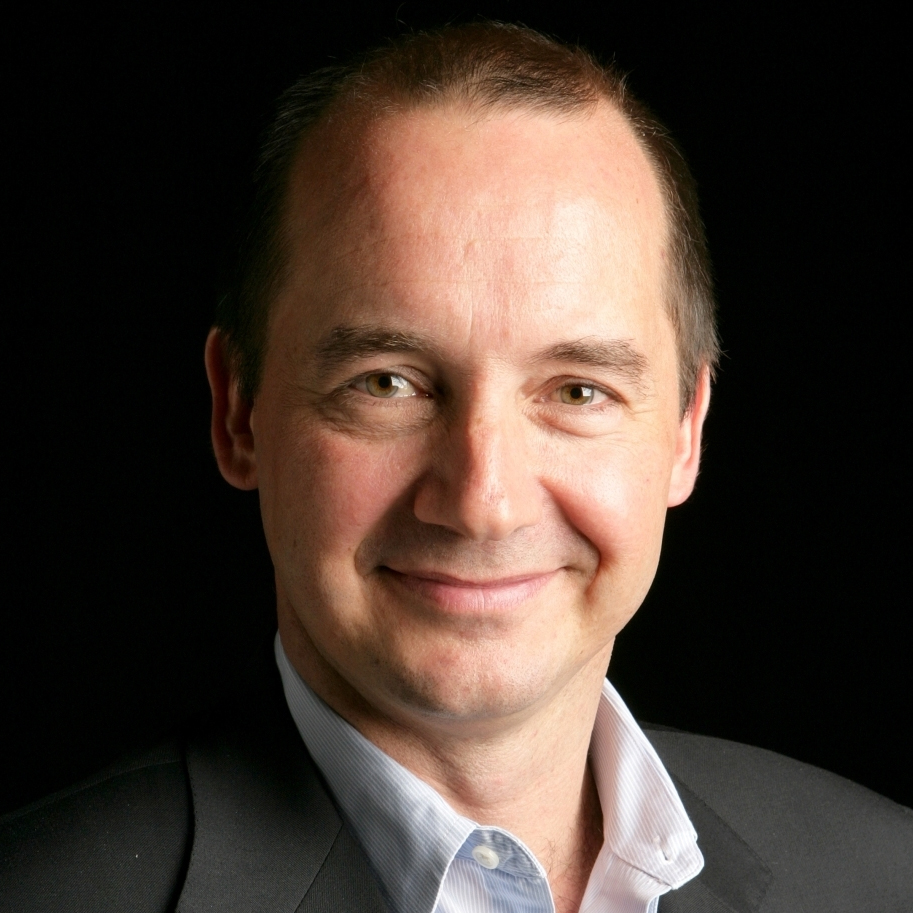 JP Maheu
CEO, Bluefin Labs
Last October, JP Maheu accepted Ad Age's invitation to speak at our Social Engagement/Social TV Conference in Los Angeles. Given that it was his first major public presentation since being appointed CEO of Cambridge, Mass.-based social-TV analytics firm Bluefin Labs in July (he was previously CEO of Publicis Modem), a lot of people were wondering what, exactly, he'd be selling. Turns out that Mr. Maheu came to L.A. to demonstrate that Bluefin's technology could help agencies make more-efficient TV-ad buys. As it happens, he was also making the case to Twitter (company execs were in the audience). So when Twitter announced earlier this month that it was buying Bluefin, we weren't surprised, especially considering how much of Twitter's heat relates to the social-TV phenomenon. It took Mr. Maheu, an agency vet who speaks fluent Madison Avenue-ese, to help close the deal.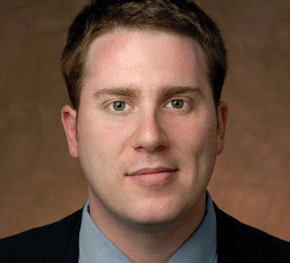 Ben Smith
Editor-in-chief, BuzzFeed
Star Politico blogger Ben Smith's announcement in December 2011 that he was leaving to become editor-in-chief of BuzzFeed prompted a reaction in the media world that was roughly WTF? -- which happens to be one of BuzzFeed's standing departments (along with LOL, FTW, OMG, Cute, Geeky, Trashy and Fail). His stated mission: Hire and lead a team of real journalists to round out the site's goofy staples, like pop-cultural listicles and slideshows of cats. In just over a year, Mr. Smith has admirably succeeded in building a legitimate, politically savvy "social-news organization" that's now taken seriously by Beltway players—including Sen. Marco Rubio, who gamely submitted to Mr. Smith's questions during last month's inaugural BuzzFeed Brews event, a live 40-minute webcast staged at a D.C. pub. (For the record, the famously thirsty Mr. Rubio barely touched his BuzzFeed-supplied beer -- at least while on camera.)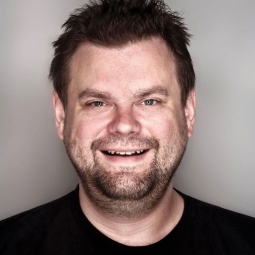 Rick Webb
Revenue consultant, Tumblr
Last April at Ad Age's Digital Conference, Tumblr Founder-CEO David Karp announced his company's first foray into paid advertising -- a dramatic shift for an executive who in 2010 declared, "We're pretty opposed to advertising. It really turns our stomachs." A big part of Mr. Karp's education regarding advertising has come from Barbarian Group co-founder Rick Webb, who last July agreed to spend six months full-time helping Tumblr get its ad-sales act together. By the fall, Tumblr had announced agency partners including AKQA, Deep Focus and 360i, and Mr. Webb was singing the praises of brands, including Coca-Cola, willing to experiment with Tumblr-appropriate ad approaches like animated GIFs. Mr. Webb has stayed on at Tumblr as a consultant, helping the 6-year-old blogging platform build its sales team and finally begin to solve its pesky little "revenue problem."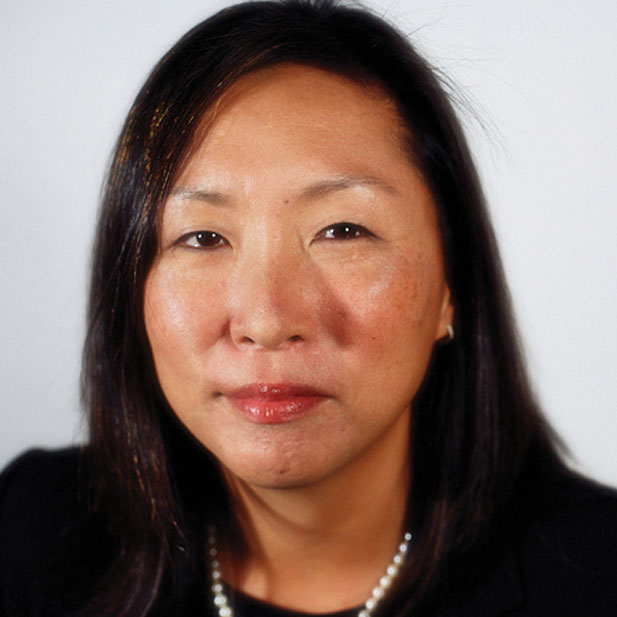 Sarah Baehr
SVP-digital director, Carat USA
There aren't a lot of people who have a full quarter-century of integrated-media experience under their belts, as Sarah Baehr does, thanks to her stints at OgilvyOne, Razorfish and, most recently, MediaVest. So when she arrived last March at Carat, it's no surprise she hit the ground running, helping to drive best practices at a shop that blends print and digital in its publishing practice, and working with the in-house cross-channel-video advisory panel to assist clients with deciphering the morphing realms of traditional TV and streaming video. By October, Ms. Baehr's digital strategies proved instrumental in Carat landing the $500 million domestic broadcast and digital-media account for Macy's.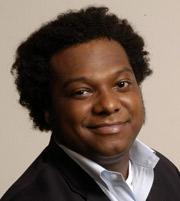 Bonin Bough
VP-global media and consumer engagement, Mondelez
When PepsiCo's digital/social-media guru Bonin Bough announced he was leaving for Kraft last February, it wasn't entirely clear what sort of arsenal he'd have at his disposal, given that the food giant was in the midst of a split (separating the $36 billion global snacks business and the $18 billion grocery business) that would result in 1,600 jobs being shed in the U.S. and Canada. Ending up at Mondelez (as the new snack company was christened), Mr. Bough essentially decided to crowdsource a bold marketing strategy in announcing Mobile Futures, a network of startups, incubators and investors (including Intel Capital, Prehype, BCG and Kicklabs) that would help brands like Oreo and Trident break through in the exploding mobile channel. "Our goal is to become one of the top mobile marketers in the world" by thinking "like a startup," he told Ad Age last fall.
By Ad Age staff: Alexandra Bruell, Jason Del Rey, Cotton Delo, Simon Dumenco, Nat Ives, Kate Kaye, Abbey Klaassen, Michael Learmonth, John McDermott, E.J. Schultz, David Teicher, Laurel Wentz and Natalie Zmuda