Some people are using Facebook less or leaving altogether. Poisoned politics are only part of the problem
Brad Stulberg gets constant messages from Facebook to come back. It asks him to check in and see what he's been missing since he stopped visiting in January.
"Facebook texts me five days a week," says Stulberg, 31, a writer from Oakland, California. "I get emails from them daily. It's supremely annoying."
Stulberg is trying to take a break from the social network because, he says, the "cost on my mental health felt too great." Facebook was pulling him away from real life and it felt like an addiction.
Yet it's Facebook that just can't seem to quit him, trying to lure him back with notifications of birthdays that he hasn't commented on or photos of friends that he hasn't seen.
There's an irony here that isn't lost on Stulberg. Like a growing number of people, he got fed up with the negativity that has beset Facebook in the form of Russian trolls, fake-news sites and hate-mongering by people who use it as a tool for their agendas. To bring him back, Facebook is resurfacing its strengths in shared baby photos and vicarious vacations with friends.
But understanding the problem is a long way from fundamentally fixing it. Last Friday, Facebook said it had given up on one of its attempts to do just that.
When Facebook CEO Mark Zuckerberg posted his yearly New Year's resolution, previously usually a cute personal goal like learning Chinese or wearing a tie every day, he instead spoke to something more existential about Facebook. He indicated that he knows the site can be a source of discontent and pledged changes so it inspires a greater sense of well-being among users.
"The world feels anxious and divided, and Facebook has a lot of work to do," he wrote, "whether it's protecting our community from abuse and hate, defending against interference by nation states, or making sure that time spent on Facebook is time well spent."
In the last quarter of 2017, time spent on Facebook every day declined by 5 percent, or 50 million hours, a drop the company attributed to its intentional efforts to prioritize more meaningful content. But it also saw the number of North Americans on the platform fall for the first time, to 184 million from 185 million in the third quarter.
That didn't mean trouble for the ad business—far from it. Facebook finished the year with $40 billion in revenue, up 47 percent from 2016. Even as people spent less time on Facebook in the fourth quarter, marketers spent more money there—47 percent more.
Facebook's issues haven't affected brands' appetite for it, says Pivotal Research analyst Brian Wieser. "It has not gotten to the point where a brand is toxic by association for being there."
And practically speaking, where is there to go? YouTube is enduring its own challenges with marketers, some of whose ads have wound up attached to reprehensible videos. Twitter has a reputation for catering to bots and Russian trolls too; the political dialog there isn't much different than on Facebook.
In the meantime, however, disenchanted and disappointed Facebook users are becoming harder to miss. One 31-year-old freelance ad director recently spent a month laboriously inspecting every post he made on Facebook over the past decade. He deleted everything, although he kept the account because apps like Spotify use his Facebook credentials to sign him in.
"I did it to see if there was anything I would miss, and there was nothing of value," the ad director says, speaking on condition of anonymity because he works in the business and doesn't want to jeopardize future job prospects with brands that buy on Facebook. "I didn't even see it as a record of anything."
"Ten years of usage is a lot," he adds. "It is hard to detach from something you use every day." But for him at least, it's worth it.
Facebook says notifications like those that Stulberg gets are meant to be informative. "There are many reasons why users might get notifications from Facebook, a Facebook spokesman says. "We're always looking for ways to help people access their accounts more quickly and easily especially when there are notifications from friends that they may have missed. People can always manage whether or not they receive these types of messages."
More broadly, Facebook says it's working hard to improve.
"We know we have work to do to make Facebook a better place for people and businesses to connect," the spokesman says. "That's why we've recently made adjustments to News Feed. When it comes to the safety, security, and integrity of our platform, there is nothing we take more seriously. With over 1.4 billion people on Facebook every day, six million active advertisers, and more people and businesses joining each day around the world, we know we have a responsibility to make Facebook a safe and civil environment."
The chorus
One of the first changes Facebook made, even before Zuckerberg's resolution, was to decrease how often it shows "viral videos." Sure, people watch them, and maybe even share them, but do they talk about them? Often they don't, according to Facebook research. They keep scrolling, deriving little value from the service beyond killing time and, Facebook research suggests, giving little in return to advertisers.
Facebook is also going after publishers that share misleading news and employ clickbait tactics to increase views. It even promised to dim the visibility of news, in general, in favor of personal posts.
"When we use social media to connect with people we care about, it can be good for our well-being," Zuckerberg said in January as he announced that shift. "We can feel more connected and less lonely, and that correlates with long-term measures of happiness and health. On the other hand, passively reading articles or watching videos—even if they're entertaining or informative—may not be as good."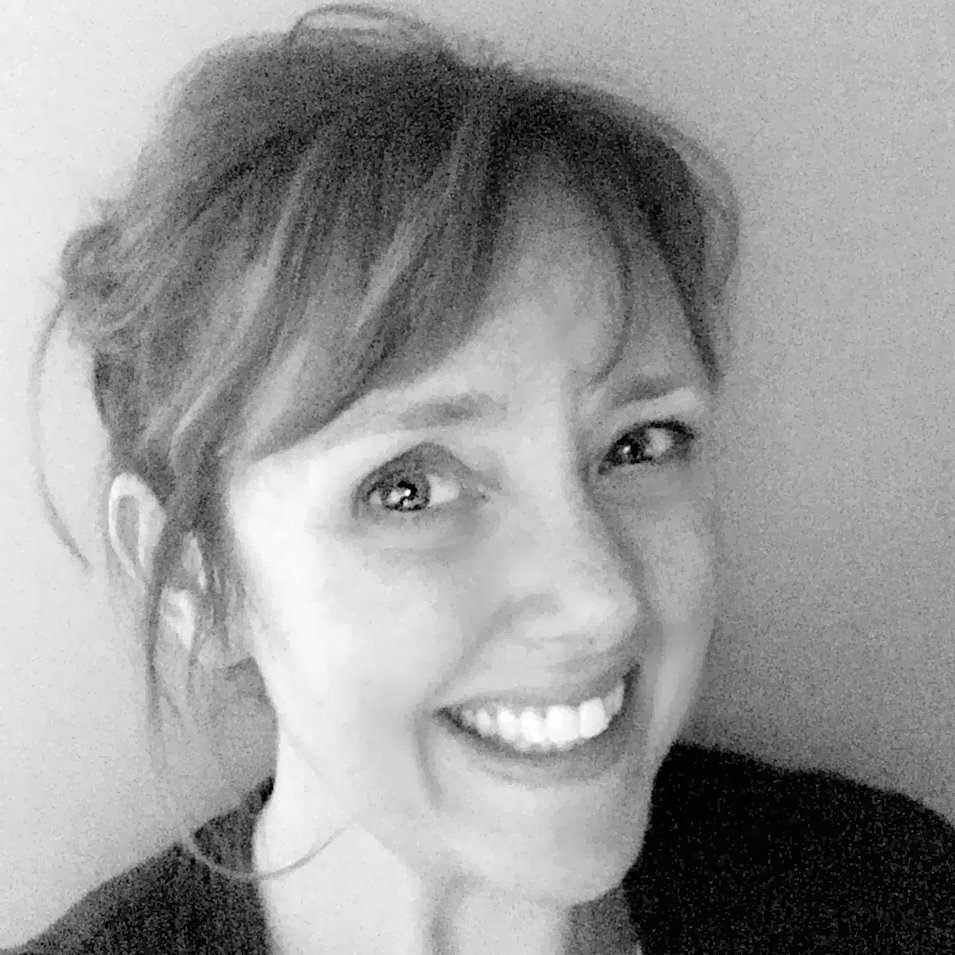 "They compromised our democracy."
Mandy Hoffman, 42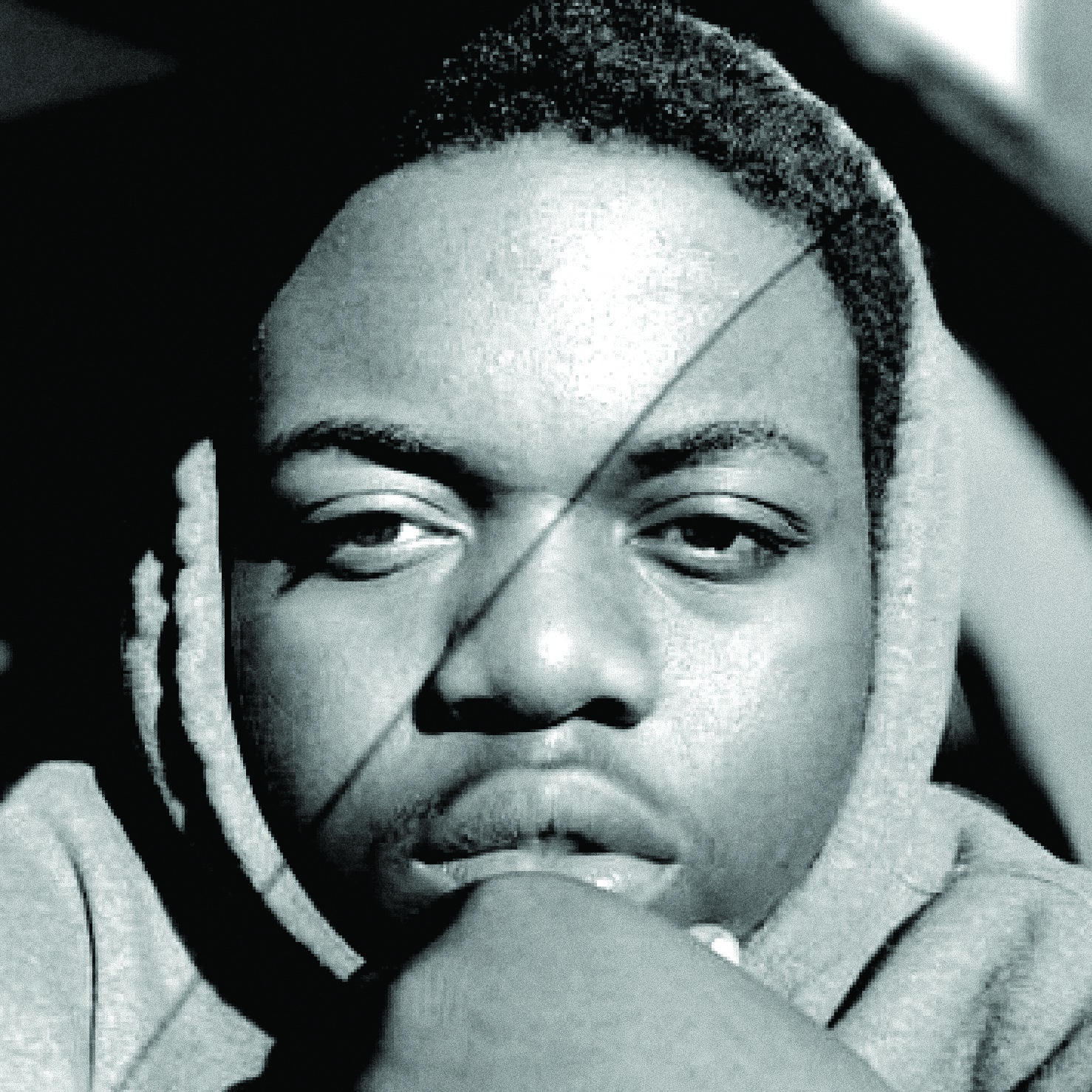 "Mostly I just got tired of Facebook. There's nothing to do there except scroll."
Nairobi Williams, 19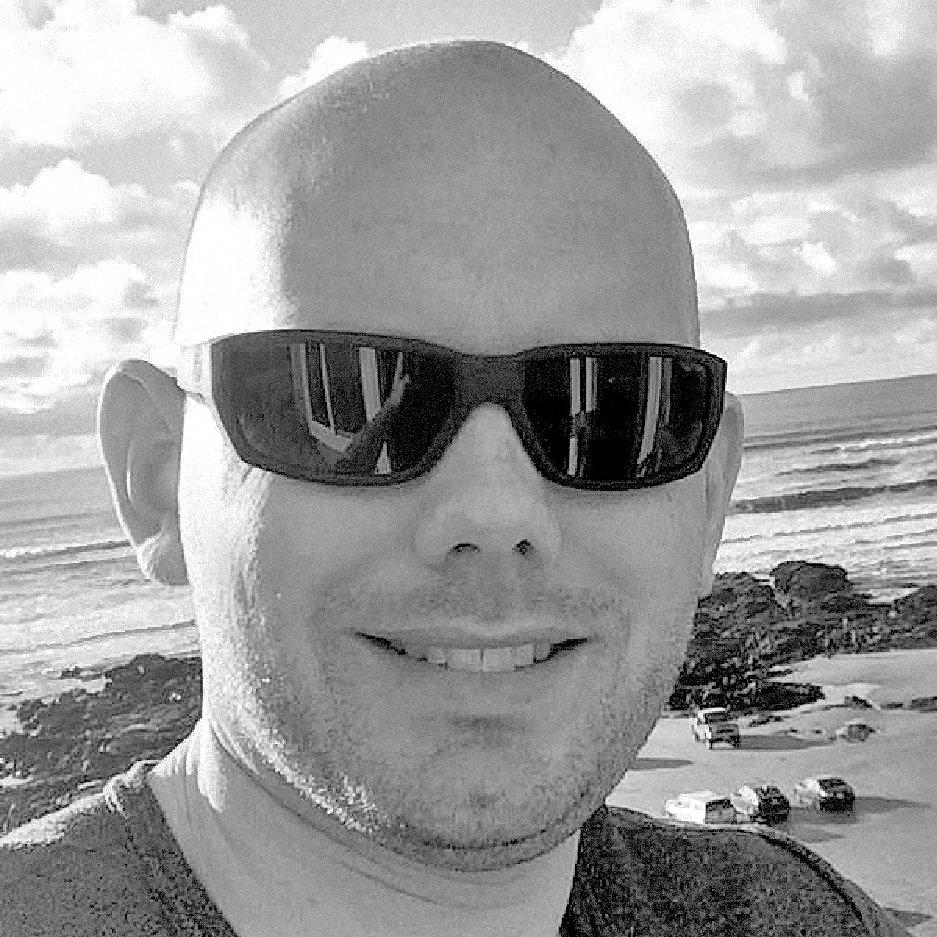 "I didn't realize on social media how much natural joy from surprises are taken away because you know everything."
Brock Lile, 31
On Friday, though, the company said it was abandoning an experiment in separating professional publishers' and brands' posts from the main News Feed. The idea was to let engaging content from friends and family shine through. Users in six countries did not like it, Facebook said, adding that other changes to the News Feed that "prioritize meaningful social interactions" are working better.
The chorus of critics, meanwhile, is steadily gaining volume. It isn't only personal users and it isn't only politics: Complaints date back before the 2016 election exposed the depths of abuse infecting social media. Two months earlier, Facebook told major advertisers and ad agencies that it had been miscalculating metrics it gave brands on their videos' performance. Although it didn't directly affect paid ads, the revelation set off a reckoning that is still being felt as Facebook and other digital platforms submit to greater scrutiny of their ad delivery and measurement.
Then, of course, it emerged that fraudulent headlines and bad actors had made easy work of Facebook users during the presidential campaign for a mix of profit and international politics. Soon after the election's surprise result, Zuckerberg called it a "pretty crazy idea" that Facebook had any impact. Multiple investigations later, it's become pretty clear that the deluge of disinformation targeted to U.S. voters on social media did have an effect, from online acrimony to real-world protests. And Facebook users felt the sting afterward.
Mandy Hoffman, 42, of Memphis, Tennessee, stopped posting to Facebook in the fall, and then quit for good last month. "It made me nervous, honestly, and not just Facebook but Twitter also, social media in general, allowed a lot to pass through in terms of the election," Hoffman says. "They compromised our democracy."
Her social interactions during the election were certainly meaningful, a goal of Facebook's fix-it project, but not in a good way. For years, Facebook had been a lifeline to her family and friends in Arkansas, Hoffman says. But during the election, she started seeing posts that she didn't want to see from those same family and friends. She is a Democrat; many of her Facebook friends were more conservative. "I discovered a lot of things about those people that I kind of wish I could unknow," Hoffman says. "I hate that one old elementary school teacher is racist."
The comedian Jim Carrey last month said he was quitting Facebook and selling his shares because Facebook "profited from Russian interference in our elections and they're still not doing enough to stop it."
And it goes beyond the election now too.
At the end of February, David Hogg, a survivor of the mass shooting at Marjory Stoneman Douglas High School in Parkland, Florida, said he was taking a break from Facebook. Like YouTube, the platform had become a channel for trolls and fake-news peddlers to claim that Hogg and fellow students are actors. Hogg and others were being harassed for advocating for gun control, and he said he was receiving death threats on Facebook.
Actor Chelsea Peretti went on Twitter to call out the lies that infiltrated Facebook after the shooting, and said she was quitting the service. "Why doesn't Snopes partner with Facebook," Peretti posted on Twitter. "I'm quitting it anyway, but they should put a check by verified news." Peretti did not return requests for comment, but she does appear to have quit Facebook. Her account is now inactive.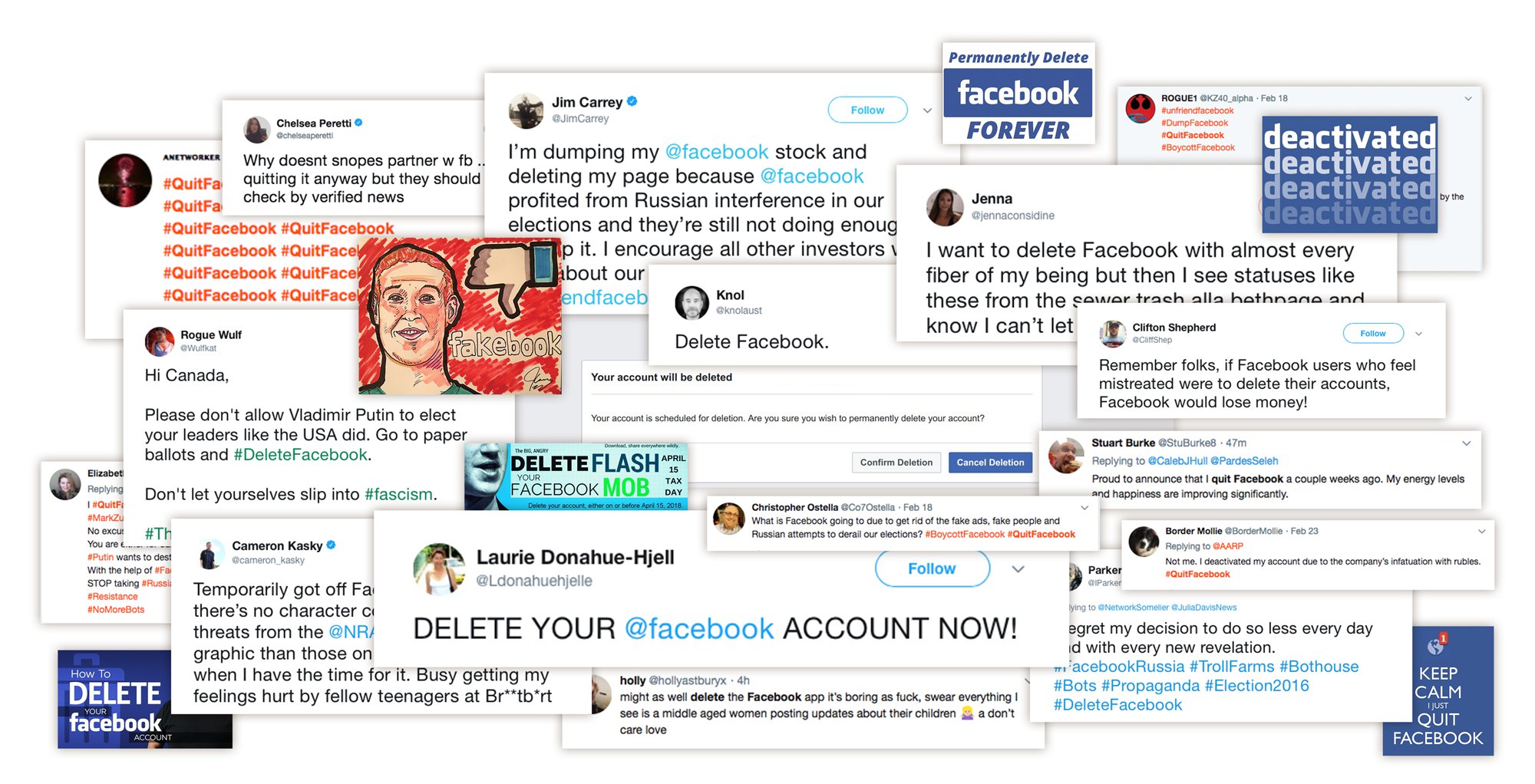 In fact, Facebook tried to implement new fact-checking measures last year by teaming with PolitiFact and FactCheck.org to vet news and apply "disputed" labels to dubious posts. Facebook also said it would survey readers to determine what news sources were most credible and would then prioritize those publishers.
But the results thus far seem meager, and all the misadventures and manipulations have hurt confidence in the social network. "There's a certain sloppiness. Facebook has been sloppy," says Pivotal's Wieser. "Whether it's the political ads or problems with ad metrics or how to tell what users care about, we're seeing the consequences playing out."
Reducing publishers' prevalence in the News Feed may turn down the politics for Facebook users. But what happens when your own network is the problem? "My childhood friends would share these memes that were complete and total lies," Hoffman says. "And the banter between family members that couldn't agree on things—it was messy."
"Whether it's the political ads or problems with ad metrics or how to tell what users care about, we're seeing the consequences playing out."
Brian Wieser, Pivotal Research
There's another question for Facebook: What if the "network effect," the self-reinforcing dynamic that encouraged a cascade of connections around the world to open accounts since Facebook's founding in 2004, has a ceiling? What if beyond the politics and everything else, Facebook just gets boring?
About a month ago, 19-year-old Nairobi Williams deleted his Facebook account. Facebook gives people two weeks before the information associated with the account is fully purged, offering them a chance to reactivate. He didn't. "I permanently deleted," Williams says. "It's gone. It's not coming back. I'm never signing back on."
Williams says he was partly moved to leave Facebook because of the Russian trolls and election meddling, which made him wonder whether he was susceptible to being influenced too. "But mostly I just got tired of Facebook," Williams says. "There's nothing to do there except just scroll. And you see the same posts just constantly."
For some people, signing off of Facebook isn't easy. "The first few weeks is literally like coming off a drug," says Brock Lile, 31, who quit Facebook around the time of the 2016 election, overwhelmed by the nastiness. "My mind was programmed to check Facebook. Even after I deleted the app, I would randomly pick up my phone and click where the app used to be, just out of habit."
Now he says his general happiness has improved. "I didn't realize on social media how much natural joy from surprises are taken away because you know everything," Lile says, referring to milestones like births that he used to see on Facebook.
Without Facebook, Lile says he's finding the kind of meaningful interaction that Zuckerberg wants the social network to provide.
"I get to be excited with people in the moments," Lile says. "It's genuine and not a replay of what I already read on the News Feed." 
Photo credits: Mandy Hoffman, Nairobi Williams, Brock Lile and Twitter. Web production by Chen Wu.