Twitter has introduced its first "#Promoted Stickers" campaign, with Pepsi as its inaugural customer. Starting Monday, Pepsi-themed stickers will be available for consumers to slap on their photos and tweet out.
In June, Twitter made virtual stickers available to all users as a way to bring a more visual and playful style to the service. The stickers are reminiscent of Snapchat's emojis, filters and animated lenses, which people layer on top of their photos and videos before sharing. They also make for easy brand integrations.
Twitter said it had been working with Pepsi for months, culiminating in a campaign that was its largest collaboration with the brand to date.
Stickers are an evolution of the emoji marketing Pepsi has already done on Twitter, and part of its broader "Say It With Pepsi" campaign.
Pepsi created 50 stickers that will appear when users search through the library of options. The designs are basically jumbo-size emojis that consumers might be familiar with from Pepsi bottles, which have featured them since February.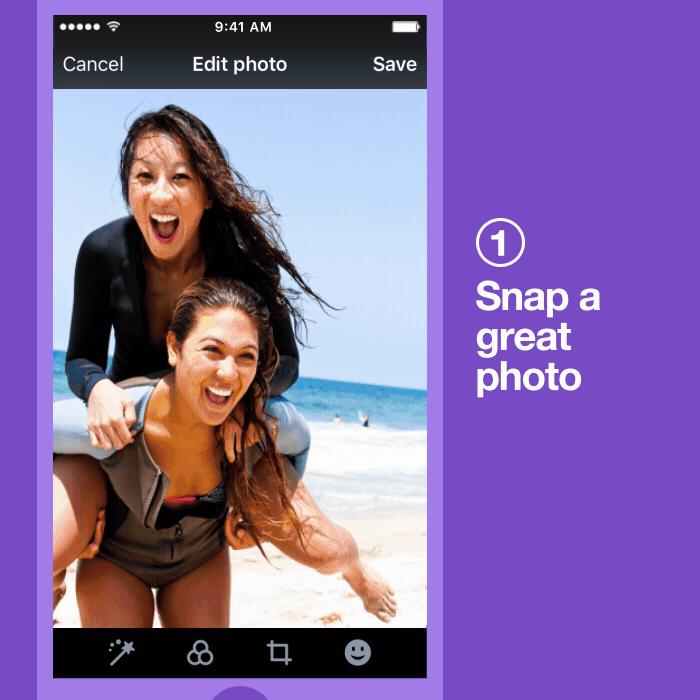 Credit: Pepsi/Twitter
Twitter declined to say how much sticker campaigns cost brands. In its release, Twitter said promoted stickers would be open to all brands starting Monday.
"We got really excited about it because what stickers do is really allow consumers to express themselves visually on Twitter like never before, and it allows them to be creative," said Carla Hassan, Pepsi's senior VP-global brand management. "The technology is pretty cool, too. It serves as a visual hashtag."
Twitter has implemented new search technology using the stickers -- when people click on them in a photo it sends them to a feed of all the images displaying the same sticker, Ms. Hassan said.
Ms. Hassan declined to say how much the campaign cost or what kind of success Pepsi has seen with other innovative Twitter campaigns like the branded emojis one. Pepsi will measure the success of the stickers based on how many people use them and share them, Ms. Hassan said.
Pepsi chose Twitter for this campaign because of the global reach of the platform and because it encourages sharing among a broad, diverse audience, Ms. Hassan said.
The stickers are part of a major shift for Twitter, which was founded as a text-based platform but has lately been moving toward video as quickly as possible. Still, it has not experienced the same sort of frivolities that characterize Snapchat and Instagram, where young users are obsessed with selfies and filters on photos.
"It's an interesting play but I'm not sure it fits with the current user behavior," said Justin Rezvani, CEO of TheAmplify, a data platform for social media personalities on Instagram and Snapchat. "A lot of people don't think of imagery with Twitter. They're not synonymous."
That will change if Twitter has its way. Earlier this month, it opened its Moments to more publishers and brands, allowing them to curate tweets and build packages of multimedia content for users to more easily consume.
Moments was supposed to be a big step for Twitter when it arrived last year, as it was designed to help new users find the best material on the platform more quickly and easily. Twitter's growth has stalled around 313 million monthly active user base, while Instagram counts 500 million monthly users and Snapchat reports 150 million daily users and climbing fast.
Twitter also is expanding in live video, with deals like the one with the National Football League to stream 10 games this year.
All Twitter's new areas of interest from stickers to live video come with branding and sponsorship potential. The app is trying to re-energize its ad business after seeing its slowest revenue growth as a public company last quarter.
Twitter wouldn't say exactly how many stickers have been shared since June, when they started appearing widely. "Millions of photos have been tweeted using them in creative and dynamic ways across sports, news, and entertainment," Twitter said in its announcement.