Pinterest launched a slew of new offerings Wednesday, including one that matches real-world objects with similar-looking images found on Pinterest. Think Shazam for products.
The visual search tool, dubbed Lens, allows users to search by using the phone's camera. Take a picture of a clock, for example, and Pinterest will show various clocks to decorate a home.
The move underscores Pinterest's efforts to increase revenue from brands as it prepares for an inevitable IPO. Earlier this month, the company doubled down on its search offerings -- it sees an estimated 2 billion searches each month -- that allow marketers to bid on keywords in similar fashion to Google. By offering a visual search function, Pinterest is able to slightly separate itself from traditional search platforms like Google.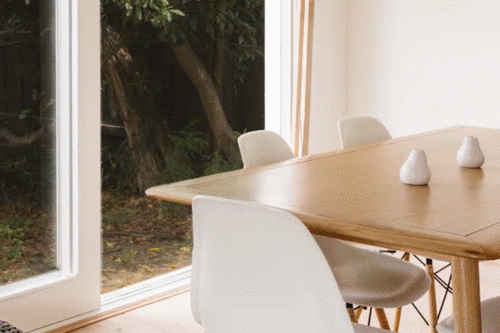 A demo of Pinterest Lens
Pinterest CEO Ben Silbermann and Chief Product Officer Evan Sharp introduced Lens and two other products Wednesday at the company's San Francisco headquarters. Shop the Look allows Pinners to tap a blue icon and see similar products that they can purchase via Buyable Pins on Pinterest. Brands like CB2, Macy's, Target, Neiman Marcus and Wayfair are already on board, the company said.
The feature is similar to an offering Instagram introduced last November, but that product is still in testing.
The other product, Instant Ideas, showcases images on the user's home page that are relevant to their likes, the company said.
The debut of Lens may have been foreshadowed following a 2014 acquisition, when Pinterest snagged the talent behind Visual Graph, an image-recognition outfit. While Shop the Look appears to be the workings of the team behind The Hunt, an acquisition Pinterest made in 2015.
Lens will be available in the coming weeks, while Instant Ideas and Shop the Look have rolled out today, Pinterest said.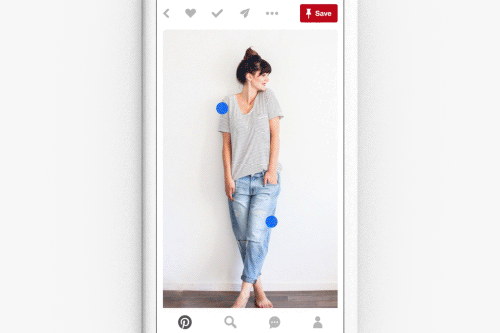 Shop the Look from Pinterest