BMW is the "Ultimate Driving Machine" and at Mazda, "Driving Matters." But what happens if the machines themselves take the wheel? Will driving still matter?
It's a question auto marketers are confronting as the possibility of mass-produced self-driving cars edges closer to reality. And ad slogans aren't the only things facing a potential rewrite. The entire marketing playbook for the $9 trillion global auto industry could be upended.
Messages and imagery that have long buttressed car ads—like the joy of gripping a steering wheel along a seaside highway—might be rendered irrelevant in an age when the car, not a human, does the driving. The psychological upheaval could be so dramatic that New York magazine recently ran a cover story posing the question, "Is the Self-Driving Car Un-American?" The author lamented the loss of small pleasures: "You will never do doughnuts, never peel out, never gun your engine."
The challenge for marketers—if fully autonomous cars become a reality—is to redefine automotive freedom, while convincing buyers that self-driving cars are safer than traditional cars. The new pitch "won't be the freedom and the feeling of the wind in the hair and the hand on the wheel, but it will be the freedom of being able to work on the commute, to interact with your family on the commute," said Ash Farr, head of global strategy at Commonwealth/McCann who oversees the agency's General Motors account.
Still, most auto marketing experts agree that there will always be a place for driving, which is why upscale brands like Audi and BMW do not plan to rip off the steering wheel. "We are still animals of speed and performance. We like that. And I do think it is going to be hard to take that away from us," said Jeff Goodby, co-chairman and partner at Goodby, Silverstein & Partners, which formerly worked on GM. "We like control in that sense. There is always going to be a Pacific Coast Highway and you are going to want to drive that thing on it."
So how do you market a product that flies in the face of current high-octane, high-performance messaging and imagery automakers have relied on for decades? Cautiously. The auto industry is introducing the self-driving concept bit by bit, highlighting automated features like lane-keeping assist that don't diminish the joy of driving.
Self-driving cars would almost certainly cause dramatic shifts in the business models traditional automakers have relied on for decades in other ways, bringing challenges but also new opportunities. Driverless robot-taxis could make ride-hailing services like Uber and Lyft cheaper, potentially luring more people out of the car-buying market. "More than likely the business model will shift from selling a car to selling miles and selling mobility," said Mark Wakefield, head of the automotive practice at consultancy AlixPartners.
At the same time, new buyers could enter the ownership market, such as disabled people or elderly people whose driving lives might be extended with the help of a self-driving car. And advertisers are sure to pounce on the fact that instead of staring at the road, solo passengers will be looking at screens that could even be implanted on the windshield.
The reality and the hype
The hype surrounding self-driving has intensified in recent months, the result of high-profile announcements and road tests.
Uber in September unleashed self-driving cars in Pittsburgh in a pilot project, although they include a "safety driver" in the front seat because the cars "require human intervention in many conditions, including bad weather," Uber stated. Anheuser-Busch InBev recently teamed with tech company Otto to use a self-driving truck to haul a delivery of Budweiser more than 120 miles in Colorado. Google's fleet of self-driving cars—which don't have steering wheels or pedals—have driven more than 2 million test miles on the streets of California, Texas, Washington and Arizona.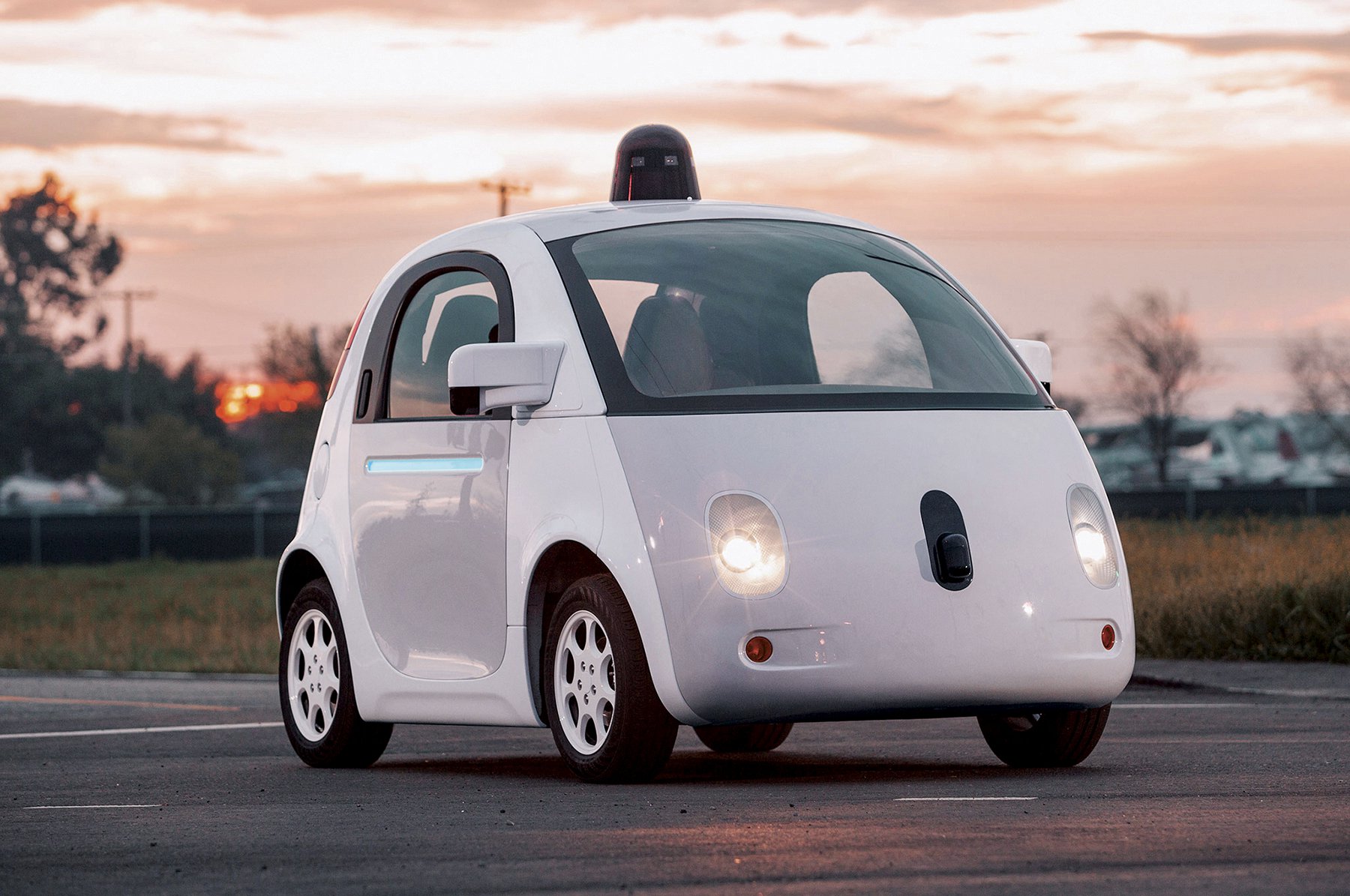 Ford in August announced plans to put a fully autonomous car in commercial operation by 2021 as part of a ride-hailing or ride-sharing service. Autonomous cars will have "as significant an impact on society as Ford's moving assembly line did 100 years ago," Ford CEO Mark Fields said.
Tesla generated headlines on Oct. 19 when it announced plans to equip all models with hardware that enables fully autonomous driving. But Tesla won't activate the self-driving features until it completes testing. Plans include demonstrating a fully autonomous drive from Los Angeles to New York by the end of next year.
Boston Consulting Group projects that 12 million fully autonomous cars could be sold per year globally by 2035 and that the market for partially and fully autonomous vehicles will jump from $42 billion in 2025 to nearly $77 billion in 2035.
But some analysts remain skeptical. Tesla's announcement "clearly raises buyer expectations for full autonomy; however we still see significant technological, legal and regulatory uncertainties," UBS stated in a report on Oct. 19. Earlier this year UBS projected that broad adoption of fully autonomous autos "is still decades away" because test drives remain "billions of miles away" from proving that the vehicles are safe. A catastrophic and well-publicized failure could "push back mass adoption by several years, if not decades," the report stated.
The U.S. Department of Transportation in September outlined autonomous car guidance, including a 15-point safety assessment plan "for the safe design, development, testing and deployment of automated vehicles." In doing so, regulators said self-driving cars have the potential to save "thousands of lives" because 94% of crashes on U.S. roads are caused by human choice or error.
If the safety hurdles are cleared, drivers still must show a willingness to give up control. And right now, there is resistance. Thirty percent of U.S. consumers would never buy a fully autonomous vehicle, and an additional 19% would only buy one if they did not have the choice of buying a non-autonomous vehicle, according to a September survey by Cox Automotive's Kelley Blue Book. "People are not ready to give up the wheel just yet," said Michelle Krebs, senior analyst for Cox-owned AutoTrader. "There is a lack of trust about it," she added. But "we fully expect as people learn more about them, as they actually experience them, that thinking will shift."
Boston Consulting Group projects that 12 million fully autonomous cars could be sold per year globally by 2035 and that the market for partially and fully autonomous vehicles will jump from $42 billion in 2025 to nearly $77 billion in 2035.
The demand sweet spot, according to Cox, is so-called Level Four autonomous driving in which cars can drive themselves under all conditions, but humans retain the ability to take the wheel. Autonomous driving is ranked on a scale of 1-5, with five being fully autonomous (see chart). Today, 72% of cars on the road are Level One (in which most functions are controlled by the driver), while only 12% are Level Two (with some automated functions like lane-centering), according to Cox.
Step-by-step approach
Most automakers are taking a step-by-step approach to full autonomy, as they gradually introduce so-called semi-autonomous features into existing models. The features are often marketed with slick terms. For instance, Hyundai's luxury Genesis brand in January launched its G90 sedan with so-called "Smart Sense" safety features, including automatic emergency braking with pedestrian detection, blind spot detection and "lane-keep assist."
Audi's 2017 A4 in-cludes "Traffic Jam Assist," which allows drivers to take their hands off the wheel for 15-second intervals at slower speeds. By 2018, Audi has pledged to introduce the world's first Level Three automated driving system called "Traffic Jam Pilot." The system gives drivers the option to travel hands-free at speeds up to 35 mph in certain conditions. By 2020 or 2021, Audi will add a "Highway Pilot" feature offering hands-free driving and the ability for the vehicle to independently execute car-passing and lane changes in some cases.
But as Audi pushes the new tech, it is keeping the driver front-and-center. A recent ad for the A4 plugs the new technology but also states, "Driver required … Lucky you." And the driver won't vanish from marketing even if Audi eventually reaches full autonomy, said Loren Angelo, VP-Marketing at Audi of America. "We believe that as a brand, it's part of our positioning," he said. "We know our owners and the people who love our brand love to drive."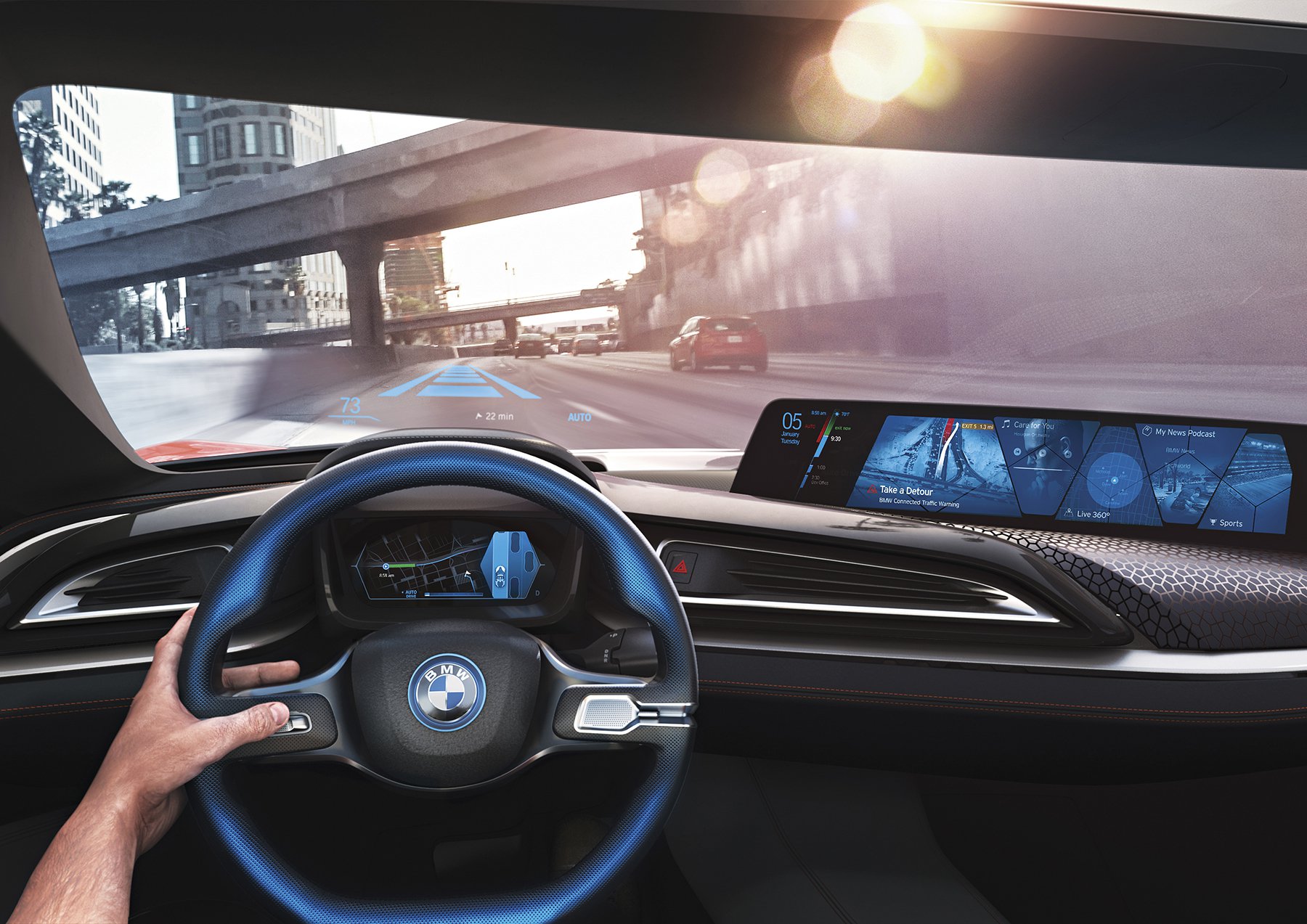 That is also true at BMW Group, which has partnered with Intel and Mobileye with a goal of bringing fully autonomous vehicles into production by 2021. "You will not see driving in autonomous mode all the time," said Hildegard Wortmann, senior VP for brand BMW. "BMW drivers will always decide for themselves when to drive in which mode," she added. "BMW will always sell the 'Ultimate Driving Machine.' I think that is so much in the genes of the brand."
Russell Wager, VP-Marketing for Mazda North American Operations, said driving will still matter in the future, like the brand's tagline suggests. "While there has been a lot of focus on self-driving cars lately, we still believe that there are many people who share our passion for driving," he said in a statement to Ad Age. "Our philosophy continues to focus on respecting the driver, so our technology is used to enhance, not take over, their driving experience."
'Most advanced robots'
Some automakers have begun tweaking their marketing messages to lay the groundwork for a fully autonomous world. Hyundai's marketing team began prepping earlier this year when it used the Super Bowl to launch a new brand positioning, "We Make Things Better." The platform moves away from rational buying points and into a more emotional pitch of improving people's lives. Cars "are going to be the most advanced robots in the world," Hyundai Motor America Chief Marketing Officer Dean Evans said in a recent interview. The new approach lets consumers know "that we are doing all of these technology improvements for their betterment," he said.
Nissan in June began putting safety at the heart of its marketing with new ads that plug so-called "intelligent safety shield" technologies that include features such as blind spot warning. The use of the word "intelligent" is purposely meant to prepare drivers for autonomous cars, said Jeremy Tucker, Nissan North America's VP-marketing, communications and media. "When you talk about autonomous drive, we've found that consumers are very apprehensive about it. But when you talk about personal safety, they are very excited about that," he said. "Little by little, we are leading the consumer down to autonomous driving."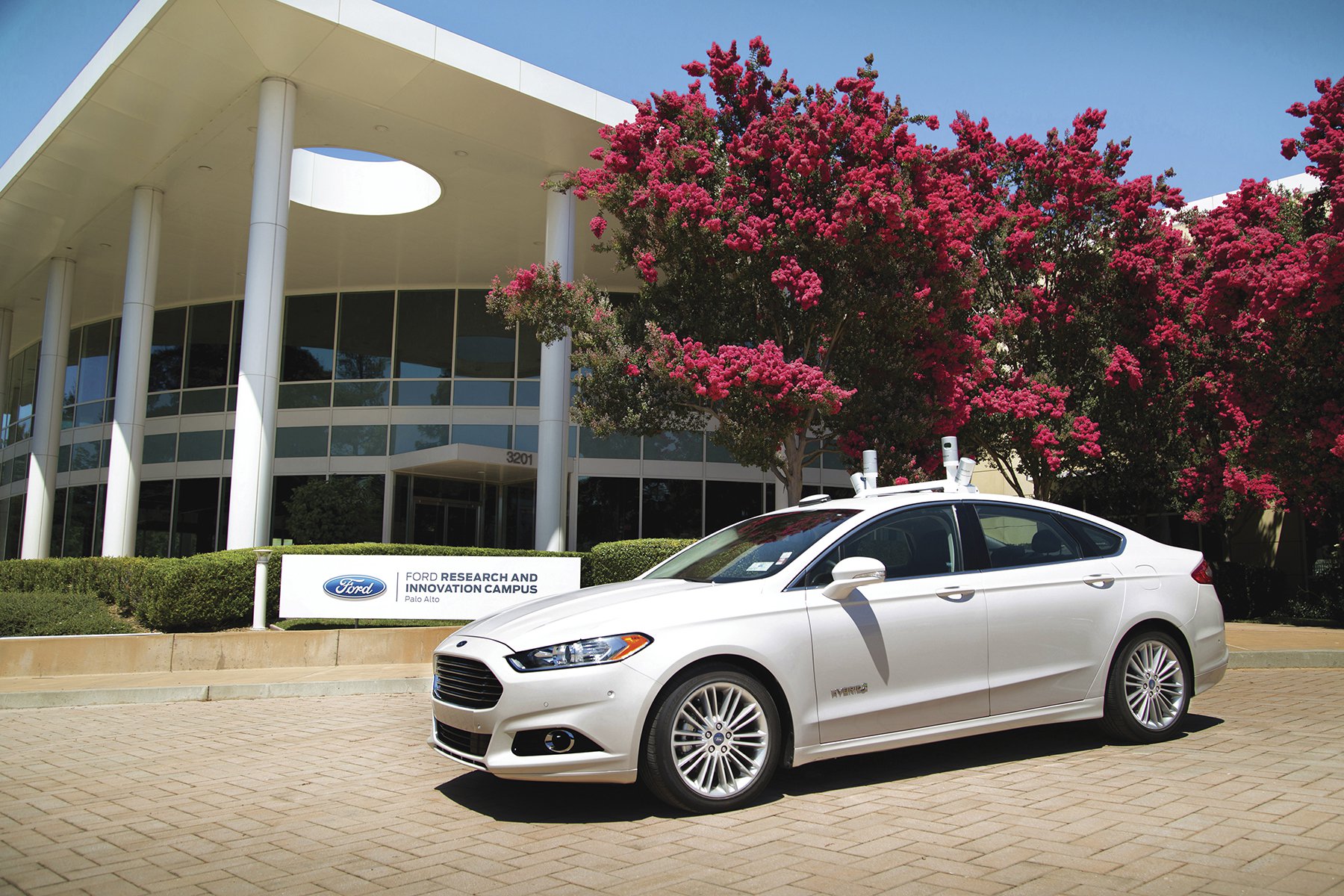 But as automakers enter the new autonomous world, they will compete more directly with car-sharing services like Zipcar, and ride-hailing providers like Uber and Lyft. "Car-sharing services will gain a powerful new enabler thanks to [autonomous vehicles'] low operating costs, maneuverability, and ability to be exactly where users need them exactly when they want to drive," Boston Consulting Group stated in a report earlier this year. Lower operating costs "will enable operators of mobility services to provide adequate coverage in smaller cities, resulting in an upsurge of registered users, an influx of car-sharing fleets into smaller cities, and increasing [lost] car sales."
This explains why traditional automakers have begun joining forces with car service providers. GM earlier this year announced a strategic partnership with Lyft to create an integrated network of on-demand autonomous vehicles in the U.S. "We see the future of personal mobility as connected, seamless and autonomous," GM President Dan Ammann said at the time. In August, Volvo joined forces with Uber to jointly develop autonomous cars.
Auto as ad medium
According to concepts, the future car might look like a moving living room, filled with screens. And that could precipitate a race to grab newly available ad revenue. Consider a concept car that Kia is scheduled to unveil this week at an automotive trade show in Las Vegas. The "Soul First Class"—which includes a 40-inch flatscreen—is an "upscale inter-city chariot that lets business travelers work and relax as they journey to out-of-town meetings and destinations," according to Kia's preview announcement last week.
To date, the auto industry has been hesitant to serve in-car ads, fearing driver distraction, said Kamyar Moinzadeh, CEO of Airbiquity. The company—which markets connected car systems, including infotainment to automakers—recently completed a proof-of-concept in which it showed how location data could be used to serve dashboard ads about a nearby Starbucks, for instance. GM is getting more aggressive as part of a new partnership with IBM Watson announced last week that will deliver personalized brand messages to drivers using GM's OnStar system. So, for instance, the system could remind a driver to pick up diapers—and eventually a particular brand of diapers—at a pharmacy a few miles ahead. But as a whole, automakers "have been very risk-averse around ads," Mr. Moinzadeh said. Still, "with the world of autonomous, that is going to open up a lot of new business models."
But self-driving cars might also erode what has been a central part of the American driving experience: a spur of the moment detour into parts unknown.
"You are going to put a destination in and the car will take you there," Mr. Goodby said. "Now there is a tendency to stop places along the way. There is a tendency to give into whimsy and go to some restaurant and pull over and do this or that. That may get dampened a little bit. Our whimsical nature when we drive may disappear a little."
Autonomous Driving By the Numbers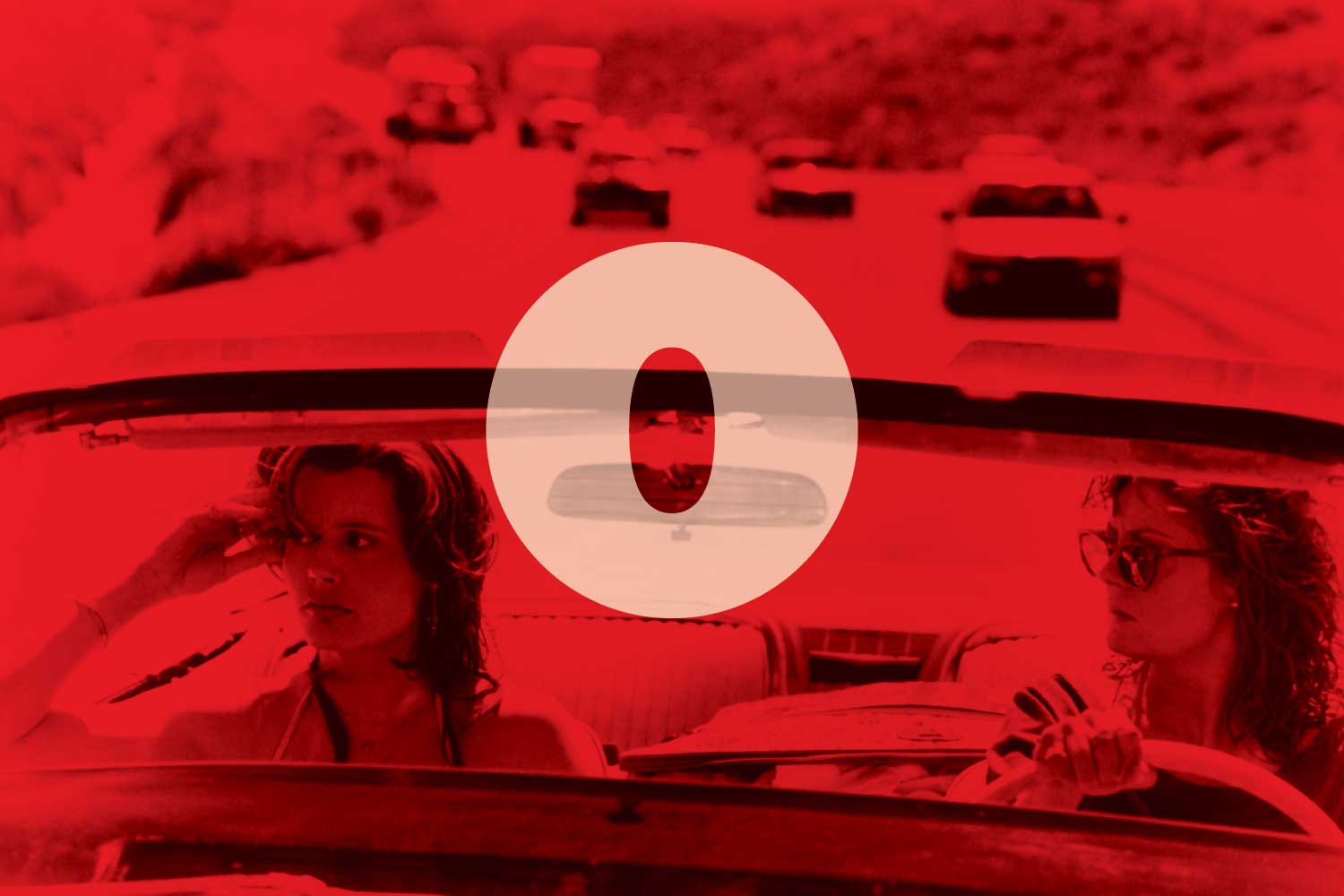 Human Only
The vehicle has no autonomous features, which allowed "Thelma & Louise" to drive, well, inadvisedly.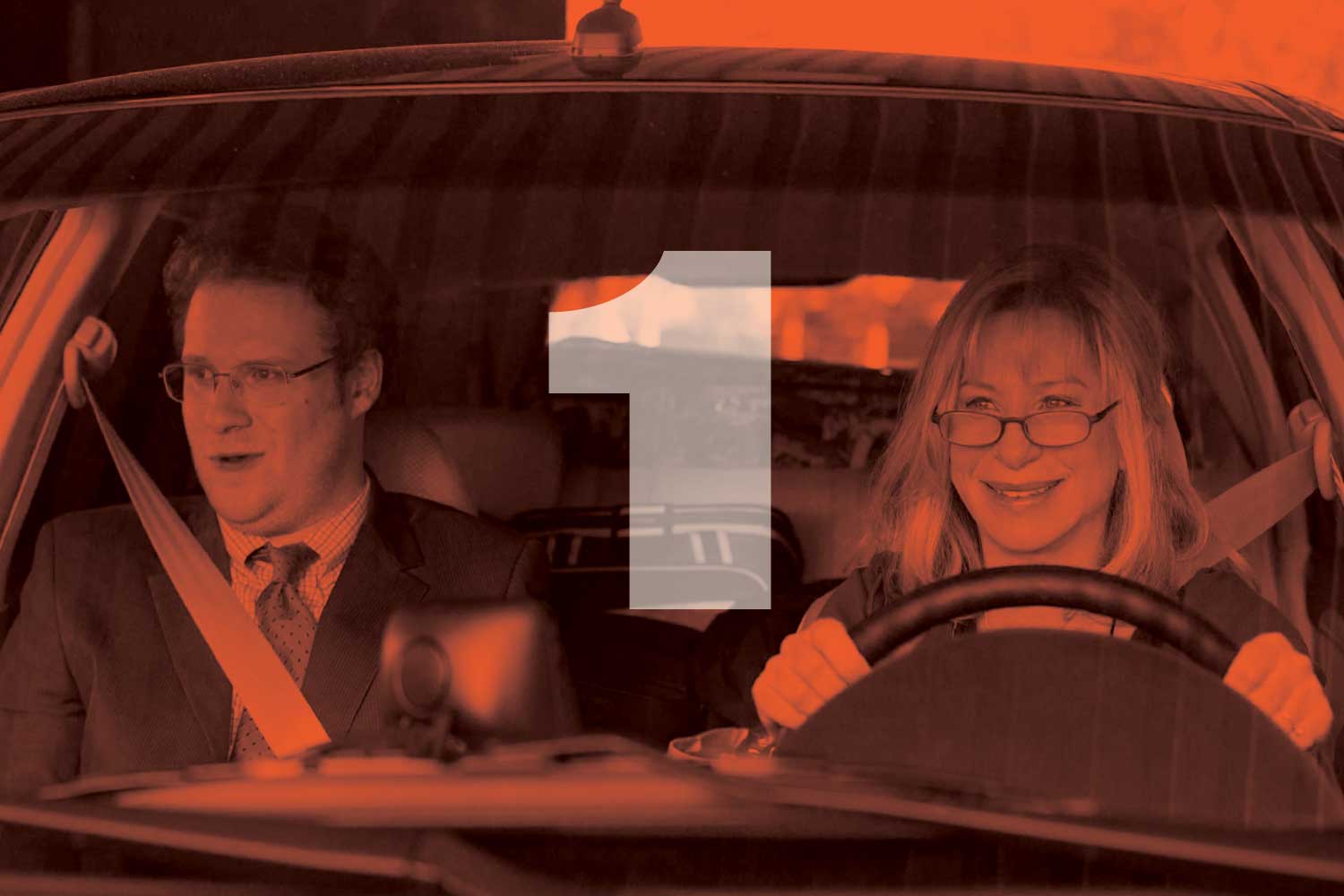 Modern Vehicle
Today's cars have long-standard features like cruise control and anti-lock brakes, like this one from "The Guilt Trip."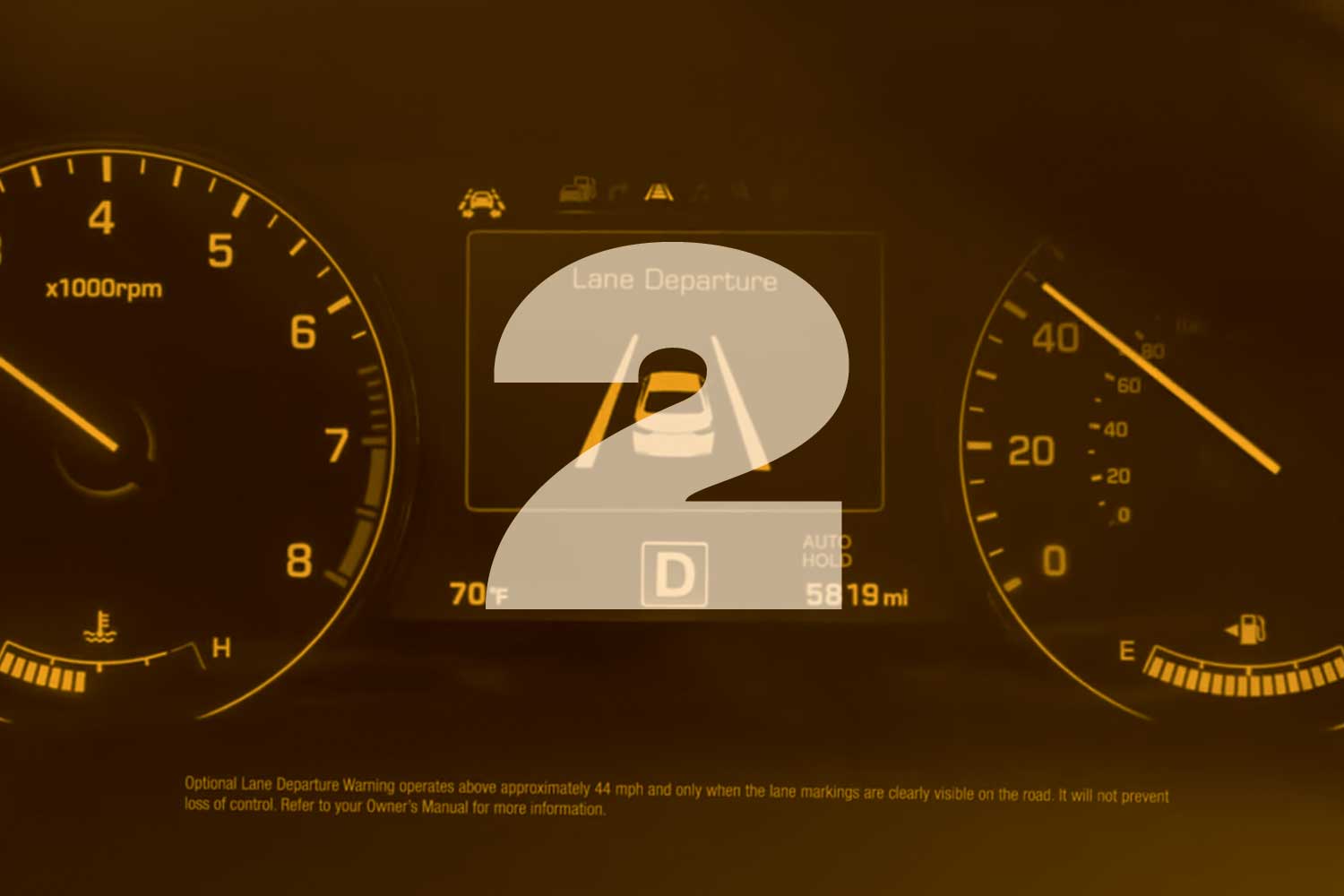 Modern-Plus
This 2015 Hyundai Genesis can detect a response, correct lane drift and avoid collisions.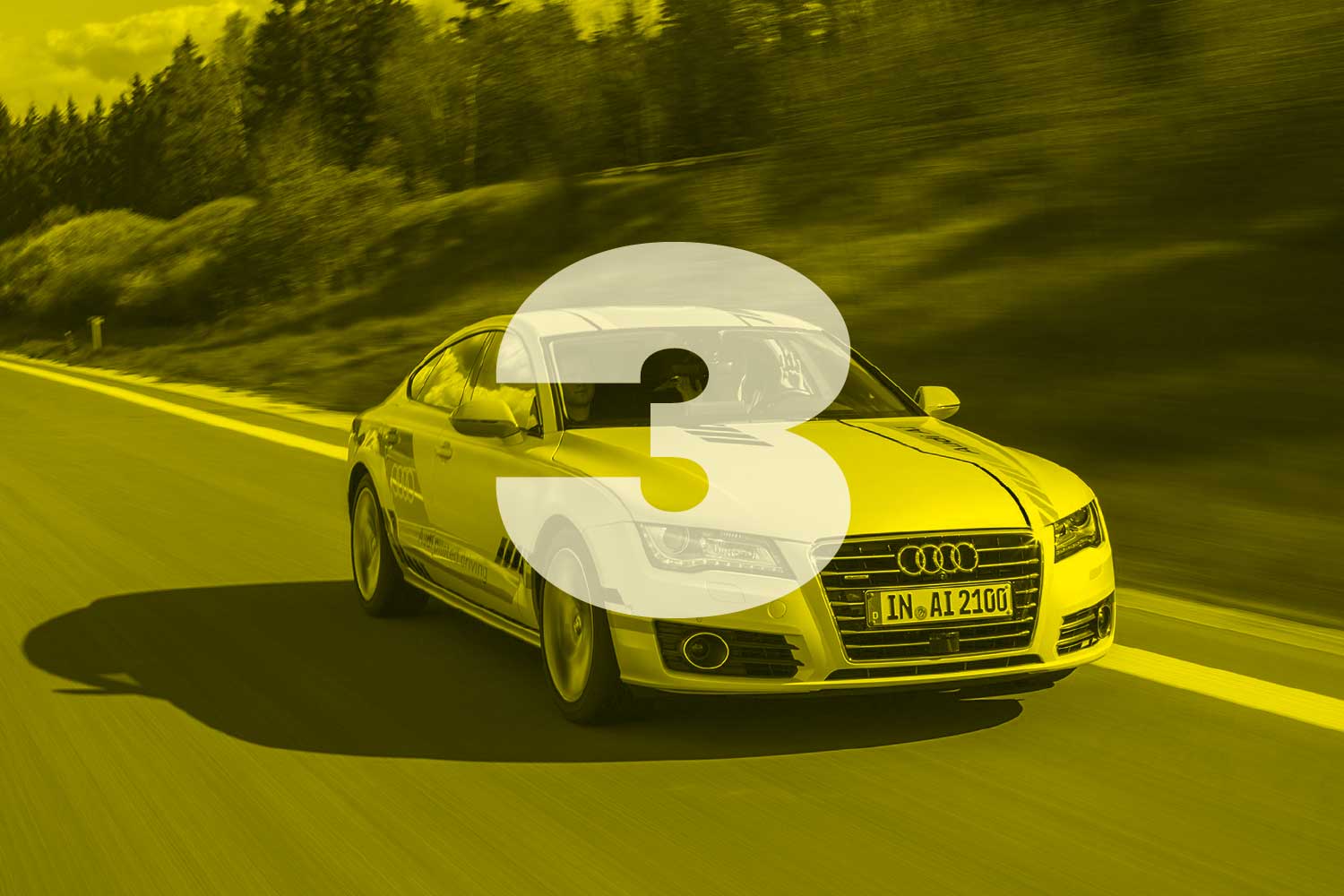 Partial Autonomy
The car has temporary control, like taking over city or highway drivng. Promised by Audi in 2018.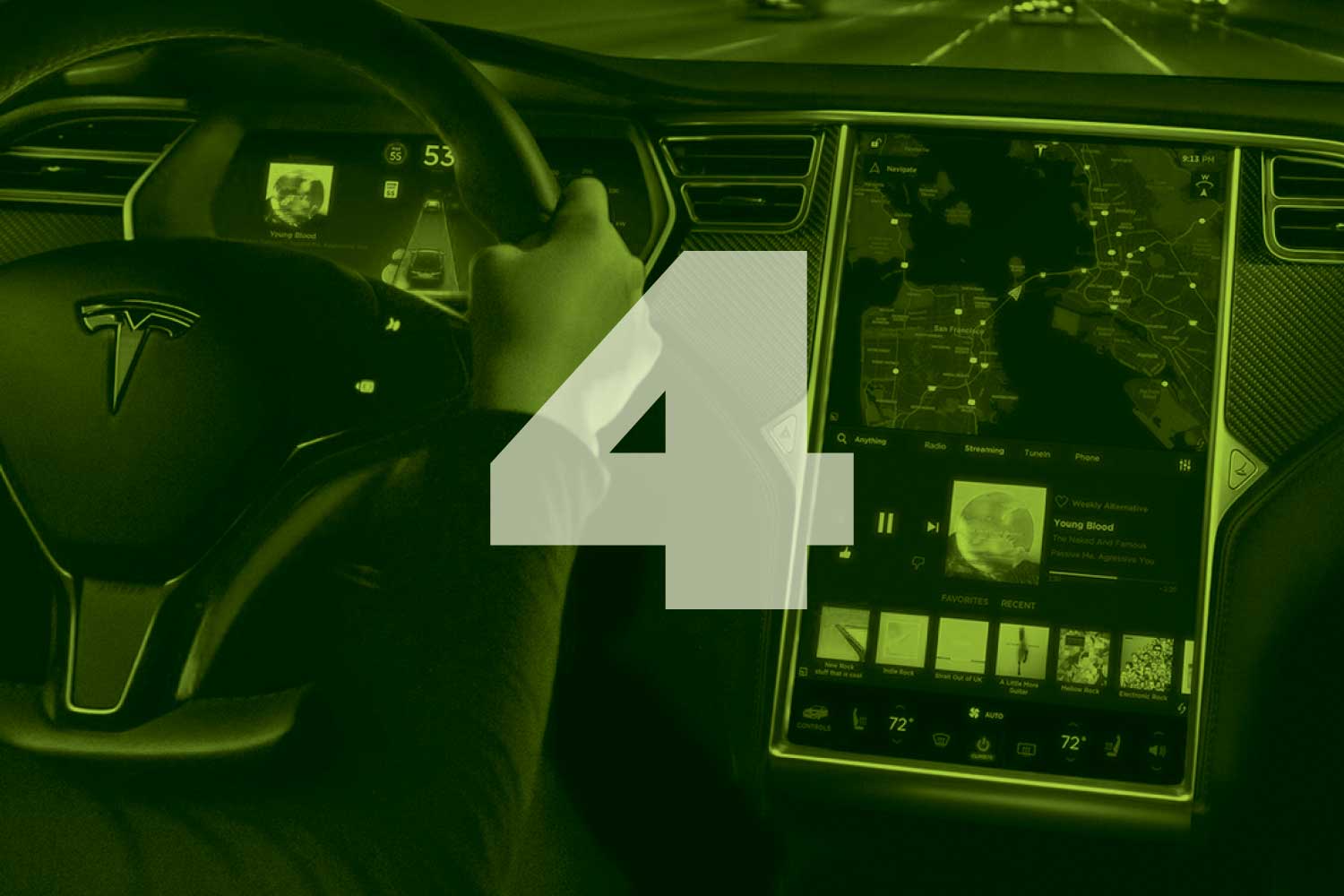 Full Autonomy + Human
Tesla is putting autonomous driving hardware on cars, but it won't be activated until testing is complete.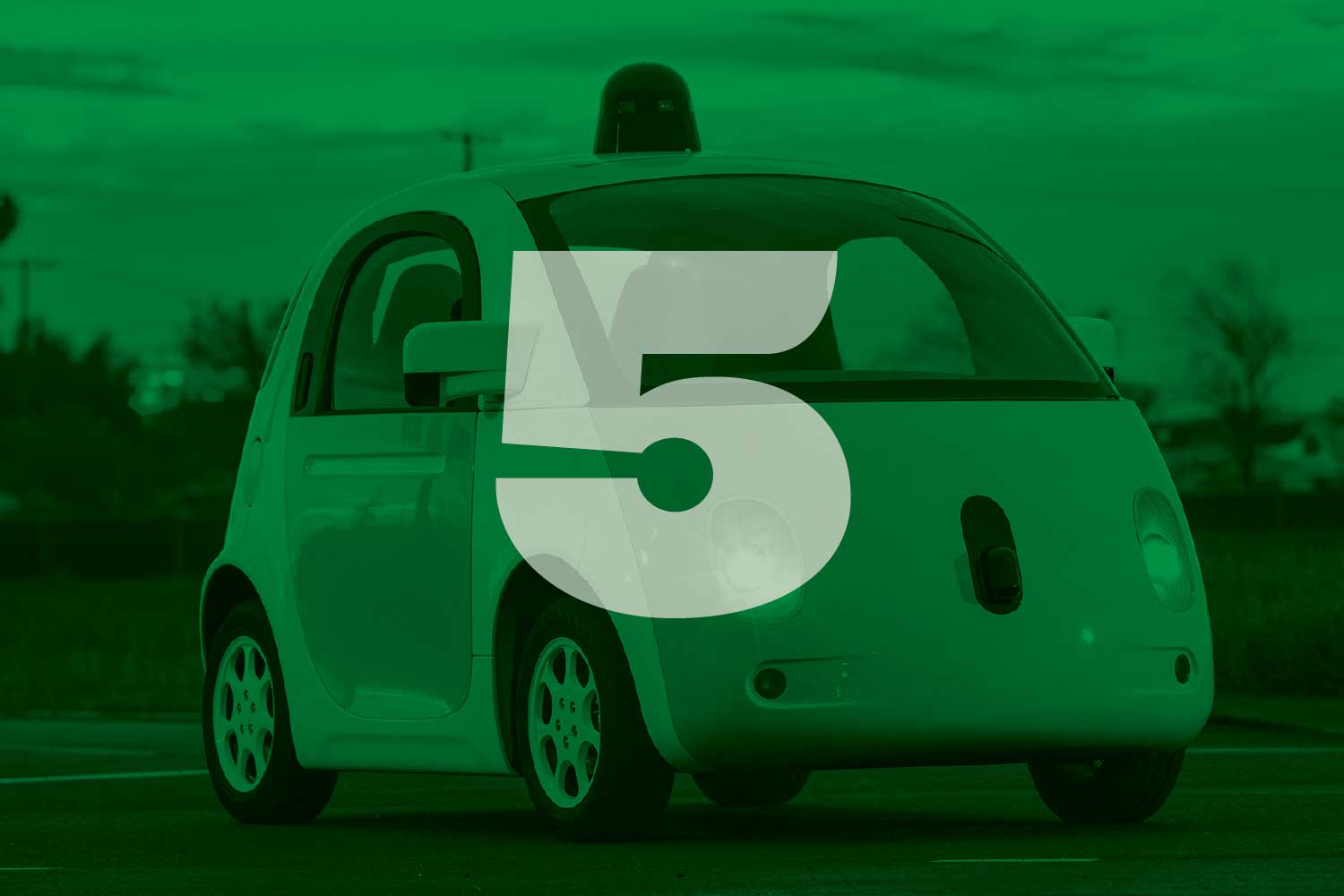 Full Autonomy
Here humans relinquish all control—the Google Car doesn't even have a steering wheel or pedals.
Photo credits: cover: BMW; Human Only: MGM/Courtesy Everett Collection; Modern Vehicle: Paramount/Courtesy Everett Collection; Modern-Plus: Courtesy Hyundai North America; Partial Autonomy: Courtesy Audi; Full Autonomy + Human: Courtesy Tesla Motors; Full Autonomy: Courtesy Google.
Produced by Chen Wu.