Industry insiders on a world of rapid change, false moves, major hype, fake news and more—much more. Welcome to your nightmares
By Ad Age Staff
Illustration by Jacob Myrick
Published on Oct 22, 2018
It doesn't have to be Halloween for you to be scared these days. Bogeymen are everywhere, starting with the White House. At an industry level, ghosts and ghouls are especially thriving—and we're not even talking about the goblins the #MeToo movement has exposed.
A brief rundown of our more familiar spooks: Holding-company stock values are in the tank (even when the market is purring, which it hasn't been). Big consumer brands are slashing ad spending, notably in the digital space—and when they are making ads, they're increasingly opting to do them in-house. Ad blocking has wreaked havoc; traditional ad impressions are in the toilet. When the duopoly is not devouring most of every digital dollar, Facebook and Google are playing fast and loose with our data.
Also, Kanye.
But you don't need us to tell you all of this. Indeed, the intrepid Ad Age staff has canvassed dozens of sources in every corner of the industry—agencies and adjacencies, brands, media and publishers, and tech companies and platforms—to ask them all the same question: What terrifies you right now?
Their answers, alphabetized by individual and categorized by their line of work, will keep you up at night. LOL! As if you've been sleeping anyway.
AGENCIES AND ADJACENCIES
Christine Fruechte, CEO, Colle McVoy
Short term, I'm scared about the talent that's quickly fleeing our industry. Or the lack of diverse talent that's hindering our progress and allows other industries to innovate faster.
Cindy Gallop, founder, IfWeRanTheWorld.com
I'm scared that the Harvey Weinsteins of our industry think they've gotten away with it and will carry on doing it.
Jeff Goodby, founder, Goodby Silverstein & Partners
That other people won't come up with ideas to bail me out.
Kat Gordon, founder, The 3% Movement
What scares me right now is a backlash against women, the LGBTQ community, immigrants, people of color and other populations that have fought so hard for protections of their rights. The atmosphere of disinformation and otherizing in this administration is unprecedented and deeply destructive. Some days, this scares me. Most days, it whips me into a rage that propels me to keep fighting.
Jamie Gutfreund, global CMO, Wunderman
Picture this: You are in a massive hotel in Las Vegas, during CES, wearing business cocktail attire—so, high heels—having a glass of wine, with hundreds if not thousands of people. And then the power goes out.
I like control and being prepared. Having to depend on the kindness or sanity of strangers is a terrifying idea. I read a fantastic book a few years ago, "Spy Secrets That Can Save Your Life," and unfortunately, it made me very aware of how tenuous our safety and comfort can be. Now I travel with a headlamp, a solar-powered radio, energy bars, a LifeStraw filter and a few other essentials.
Stuart Harkness, executive creative director, 72andSunny Amsterdam
The lack of scary ideas across the industry in general scares me—stuff that is frightening to present and even braver to buy. Let's stick the fun back into proceedings by being unafraid to push things collectively as far as we terrifyingly can.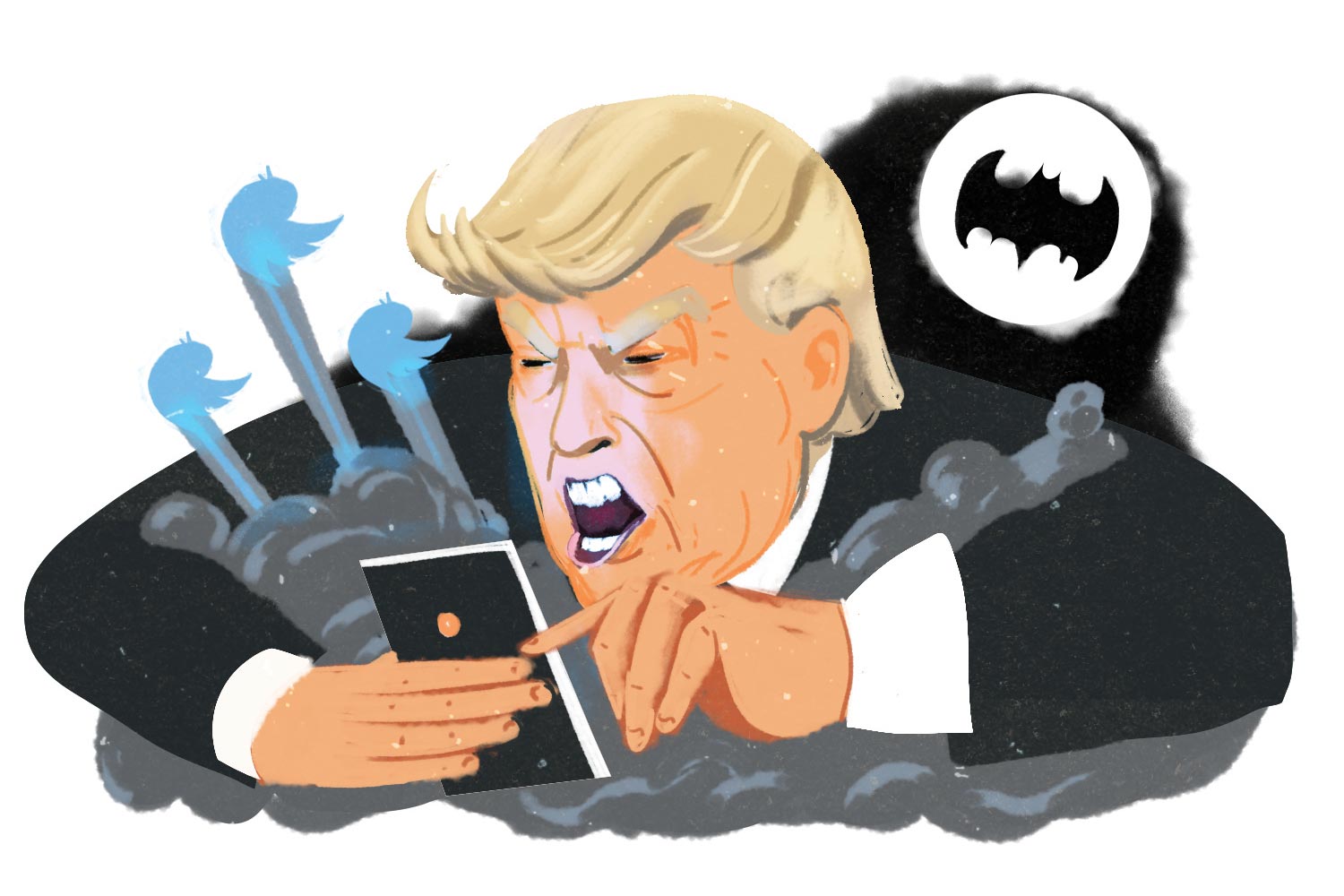 "There are always ups and downs ... mad men, wars, corruption. ... But
we always have a few leaders in power who the world can look up to. Currently, we lack a moral compass to guide us."
Jason Harris, Mekanism
Jason Harris, CEO, Mekanism
The scariest thing in the world today is our crisis of leadership. Sure, there are always ups and downs, peaks and valleys, mad men, wars, corruption, money grabs, income inequality, the strangling of Mother Earth and on and on—but we always have a few leaders in power who the world can look up to. Currently, we lack a moral compass to guide us. We don't know right from wrong and decency and politeness have all but disappeared. We can throw up the Bat-Signal, but there is nobody there to answer the call.
Katie Keating, creative director and founder, Fancy
So many things scare me. Starting with the Supreme Court. And of being called "Offrancis." Then there's climate change and the fact that we have only 12 years to cut carbon pollution by 45 percent. This might make my fears of rats and of being barefoot in NYC seem insignificant—but they're not.
Dan LaCivita, CEO, Firstborn
"Starve your distractions, feed your focus." But when your distraction is 2018 America—a relentless stream of volatile, all-consuming noise—starving it seems impossible. That's my anxiety. My fear? That until we solve the causes of those distractions, nothing else I focus on will make a difference.
Nick Law, chief creative officer, Publicis Groupe; president, Publicis Communications
A world where creatives report to CFOs, consultants and engineers.
José Mollá, founder and chief creative officer, The Community
Martin Sorrell at Burning Man.
Luis Montero, president, The Community
Internal agencies scare me. I don't think brands know how to do it. They think it's cost-effective, but there's a lot of push and pull. They bring creative in-house, then they push it back out to agencies again. It feels like it isn't strategic as much as it is cost-conscious.
John Moore, global president, MullenLowe Mediahub
I'm not afraid of much and I like to think of myself as a very intrepid person. However, the one thing that I am very afraid of is "the consumer." Every day, every week and every year, they become more skilled at getting rid of unwanted messages and "noise." It sets the bar so much higher for both creative and media agencies. This should make all of us very afraid and also pretty fucking excited, as I truly believe the industry is up for the challenge.
Darren Moran, chief creative officer, Wonderful Agency (in-house agency of The Wonderful Co.)
Safe ideas really scare me because they tend to be easy to get through and have momentum that's really hard to stop. And safe ideas don't move the business.
Juuso Myllyrinne, global head of performance marketing, TBWA/Worldwide
Only two things: marketing spend without any attribution and a shared nut bowl at a bar.
Susie Nam, COO, Droga5
It's been a challenging year in many respects for everyone—industry shifts, politics and much more. What I've learned more than ever as a leader in this climate is to try and pause, listen carefully and to think critically. These times may feel more demanding but they also should cause us to dig deeper and make longer-lasting changes for the better—not to just inoculate a headline.
Lee Newman, CEO, MullenLowe U.S.
Complacency, climate change, automatic weapons, Alabama's offense, "Fortnite" and Kanye.
Jaime Robinson, co-founder and chief creative officer, Joan
I don't like turbulence, but I fly weekly, so I just have to suck it up. Most of the time, I'm pretty good at pretending it's a super fun roller-coaster ride. But, on a couple of really bad occasions, I've actually asked my seatmate if I could hold his or her hand. The last time I did that, the guy told me no! And you know what? I was so hurt and pissed off, I totally forgot to be scared. So that worked out OK too.
Derek Robson, president and managing partner, Goodby Silverstein & Partners
Every agency is only three calls from oblivion. I fear for the three calls.
Carla Serrano, CEO, Publicis Worldwide New York; chief strategy officer, Publicis Groupe
Ye.
Linda Kaplan Thaler, president, Kaplan Thaler Productions
One huuuge fear: I hate, hate to fly, but do it anyway! I fear not being in control. If I was flying the plane, I'd be quite calm, although the passengers would be best advised to fear for their lives.
Frances Webster, co-founder and CEO, Walrus
What scares me right now is that a lot of clients have forgotten the value of creativity. They've really taken that ad-tech drug and they're hooked on it. What I'm hoping is that it comes back around so that premium creativity really does drive business.
Charles Wigley, chairman, Bartle Bogle Hegarty Asia Pacific
There is nothing to be scared of. We have the privilege of making ads. Light bits of cultural fluff that occasionally get caught by the digital breeze and catch on. We are not doing brain surgery or nursing the sick or trying to get the rest of our troops out alive after a firefight. Anyone who is kept awake at night by the doings of advertising is potentially in need of some form of care.
BRANDS
Kristi Argyilan, senior VP of marketing, Target
What scares me more than anything is if 2019 is not the year we move forward on the ways we do things in the industry. There's a lot of hyperbole and we should be kicking into action. Instead of just talking, we should be truly evaluating the quality of the data that we are working with.
Jill Baskin, CMO, The Hershey Co.
The rise of programmatic media and the level of personalization it takes to deliver the message. What will be the rising value of personalization in the future?
Andrea Brimmer, chief marketing and public relations officer, Ally Financial
My biggest fear is inadvertently getting caught in a political firestorm. It could be something you don't even do, but your brand ends up dragged into. It's a different world we live in—it's so divided right now. I'm afraid of losing control of the brand—it's such a precious asset and you work so hard to protect it. This is a new dynamic we have never had to deal with before. We used to have total control of the brand—but now with social media, we don't.
Peter Carter, group director of brand building and integrated communications, Procter & Gamble
What scares this old ad guy is that many modern marketers don't realize that while advertising platforms have changed, how human beings consume advertising has not. I contend that Facebook works like out-of-home, Pandora works like old-time radio and Twitter works like newspaper headlines. What's old ... is new again.
Jeff Charney, CMO, Progressive
People aren't taking the risks they should be—they're frozen. It scares me because for a profession, I feel like we should be more bold. We should look for new opportunities—not bet-the-farm risk, but increased risk. The profession is becoming more risk-averse and people are paralyzed by the analysis of it.
Dean Evans, CMO, Hyundai Motor America
It's not necessarily the pace of change that frightens me, but the quick decision-making and pivots that are needed for marketing to deliver business results by understanding customer motivations and reaching them through programming that resonates and creates action.
Charlie Hart, director of masterbrand, RxBar
I'm scared of comfort. It's easy to get comfortable with safe advertising. It feels good. It's stable. But if we're not pissing some people off, we're not standing for anything. And if we're not standing for anything, we bring no value to anyone. [It] requires bending the rules and pushing people as if our company depended on it. Which it does.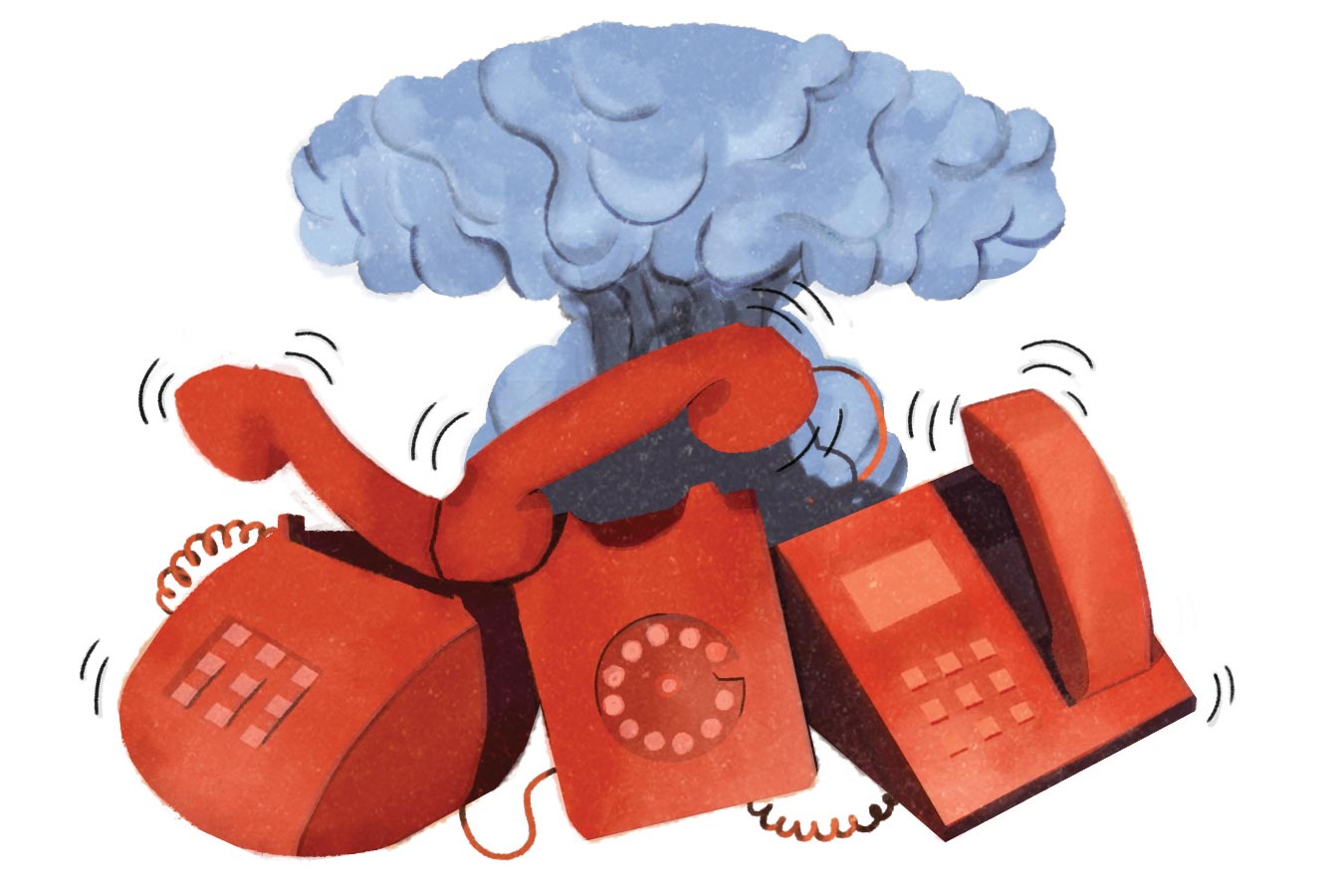 "Every agency is only three calls from oblivion. I fear for the three calls."
Derek Robson, Goodby Silverstein & Partners
Sean Lee, VP of digital marketing, Pure Romance
It's so easy to start a brand now. There's a lot of interest from venture capital in the consumer-goods space. You can go on Shopify or Facebook or Instagram and start selling. And if you're already established, before you know it, you can be losing market share to someone you never heard of. So you have to be on the lookout. We're also paying these influencers with lots of followers, but we don't always know how we can verify it.
Jason Levine, North America CMO, Mondelez International
As I'm trying to keep on top of the latest trends, the latest tools, the latest technologies, I'm constantly worried about chasing the shiny new penny down a rabbit hole and being Alice in Wonderland. [There are] questions around what's the best way to produce content, how we're approaching managing data, how we're managing our brand ecosystem in a more omnichannel way. There's so much change happening in the industry, I want to make sure that we take our time to do the right thing.
Marc Pritchard, chief brand officer, Procter & Gamble
What scares me now, in today's world of mass disruption, is that the marketing industry doesn't move fast enough to turn disruption into opportunity. We need to take control and "re-skill" ourselves to lead the disruption, by reinventing media, advertising and agency partnerships, and reinventing brands and companies to be good citizens of the world.
Dan Sanborn, senior VP of culture and partnerships, Diageo
What scares me is that I think the marketing world could truly be in danger of running out of manufactured jargon to use in boardrooms. After beating the death out of buzz marketing, social influence, purpose marketing, social diffusion, cultural traction, branded entertainment, what's left for a desperate marketer to turn to sell their ideas? How can our ideas be considered without some fancy nomenclature to help land them? Will we be forced to actually come up with great ideas and rely on their merits as opposed to the words we use to spin them? That's scary. Not more scary than clowns or a low-battery warning on the phone, but scary.
Marc Speichert, global chief digital officer, GSK
The whole area of fragmentation and everybody pitching you some set of solutions because they're seeing all these challenges and opportunities. How do you curate your external ecosystem in a smart way so that you're not getting advised the wrong way or with a biased point of view, or getting a duplication of efforts?
MEDIA AND PUBLISHERS
Rich Antoniello, CEO, Complex Network
We're in a bigger race right now betting that newer market opportunities will be able to offset compressing legacy revenue lines. I wish I had a crystal ball that would assure me the OTT market will mature quickly enough to offset the continued margin pressure in the advertising market. And new revenue lines will mature on pace with our speed at diversifying and continuing to transform the business.
Nicholas Carlson, global editor-in-chief, Business Insider and Insider
The other night, I was flipping between the cable news networks and it was like they were reporting on alternate universes, each with a different set of facts. I'm terrified of filter bubbles. I'm terrified of news companies joining the war on truth because they have a commercial incentive to appeal only to one side of the political spectrum. That's not journalism, and it doesn't serve our society.
Michael Kassan, CEO, MediaLink
The thing that scares me the most in October of 2018 is that people in this country won't take seriously the importance of voting.
Joe Marchese, outgoing president of advertising revenue, Fox Networks Group
Retirement.
Susanna Schrobsdorff, executive editor, Time
That climate change report that seems to indicate that my future grandkids will be living in Waterworld. Also I'm scared that millennials will never decide to vote, leaving the country to the octogenarians. And I am scared by the fact that I now refer to the hosts on cable news by their first names.
Donna Speciale, president of ad sales, Turner
Advancing advertising monetization and measurement practices by this time next year. If we don't fundamentally change our conversations and the structure to partnerships, we'll fail as an industry.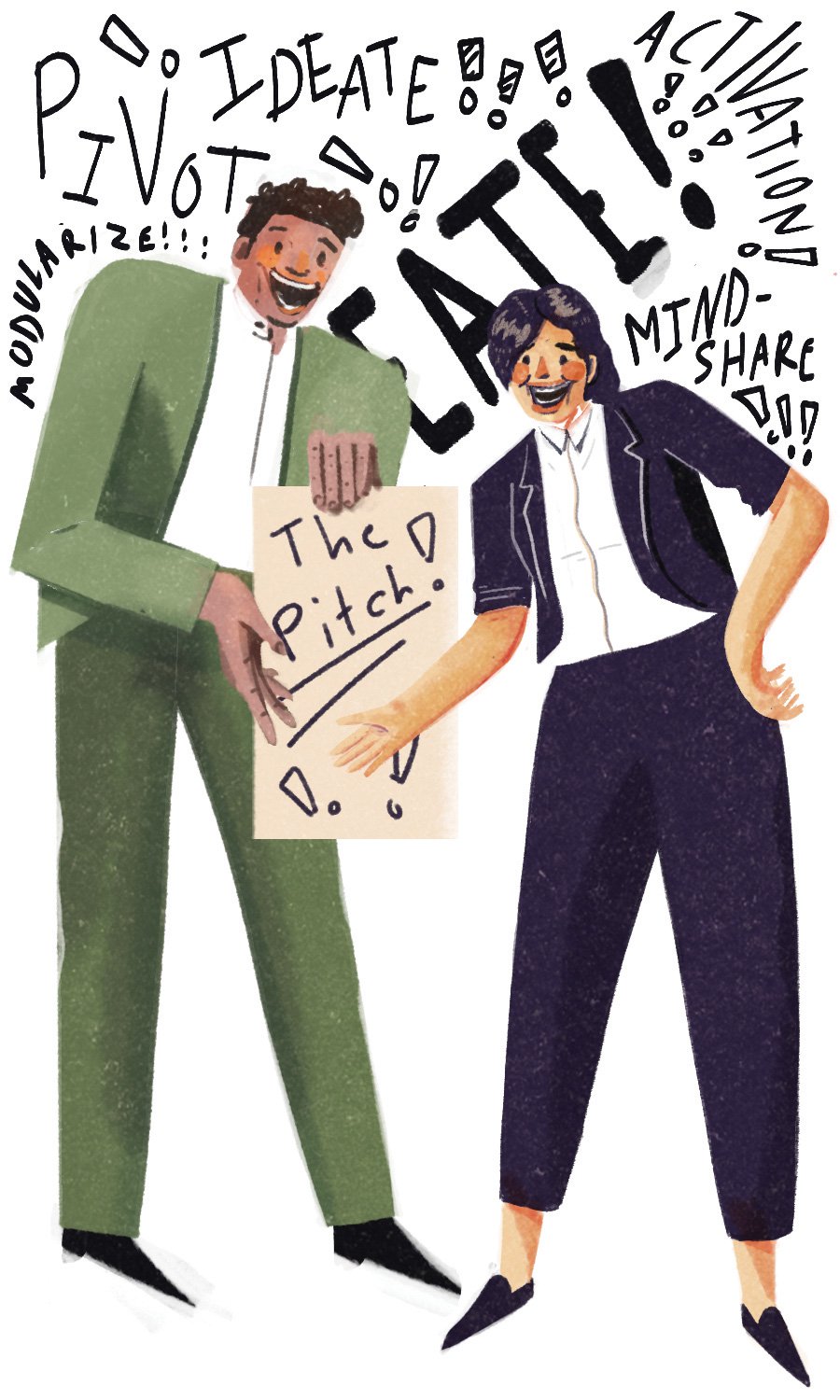 "What scares me is that I think the marketing world could truly be in danger of running out of manufactured jargon to use in boardrooms."
Dan Sanborn, Diageo
Gayle Troberman, exec VP and CMO, iHeartMedia
There is more data than ever before, but marketers are out of touch with real consumers in real markets living lives very different than those planning campaigns in Williamsburg or Venice, California. Human bias plays in. Also, advertisers used to create culture, but now we chase it: We live in a world where brands struggle for relevance, and maybe it's because we can't let others lead. If we're constantly buying our way into the moment, we'll always be late and always chasing culture—which moves in nanoseconds.
Neil Vogel, CEO, Dotdash
I have three fears: One, that my basketball-loving 4-year-old does not grow up a Sixers fan. He's growing up in Brooklyn. Two, more than acute terror, it's constant low-grade existential fear and dread around any number of issues of our day. Three, that ad-tech vendors figure out my actual email address.
Linda Yaccarino, chairman of advertising sales and client partnerships, NBC Universal
Paralyzed by legacy, our industry is not moving fast enough to serve consumer behavior.
TECH COMPANIES AND PLATFORMS
Andrew Casale, president and CEO, Index Exchange
A lack of long-term innovation in exchange for short-term gains. And the Toronto Maple Leafs not winning the Stanley Cup this season.
Sam Cox, group product manager, Google DoubleClick Ad Exchange
Domain spooking, er, spoofing. And going bald.
Alanna Gombert, CEO, Digital Asset Trade Association
Blockchain is an amazing technology and, coupled with crypto or token economies, it is game-changing. However, I fear the ad industry does not entirely understand blockchain and the crypto industry as of yet. We don't need a repeat of measurement, verification and blind buying. Viewability, anyone?
John Koetsier, VP of insights, Singular
What if we're all idiots? What if everything the ad-tech industry has been doing for the past decade has been a cultural Manhattan Project? We've fallen in love with an intoxicating meme: that personalization is better than association. This belief has driven advertising from contextual relevance to personal relevance. And that evolution unleashed the biggest data-gathering free-for-all in history.
That's led to uncounted privacy breaches, sure. But worse, the globe-spanning empires we've built on this idea have fueled reality bubbles that isolate us in small groups and provide fertile fields for thought-terrorism: the power of unknown and anonymous people, organizations and countries to change what we collectively hold as true, without accountability. Personalization is here to stay. But the cost has not yet been counted.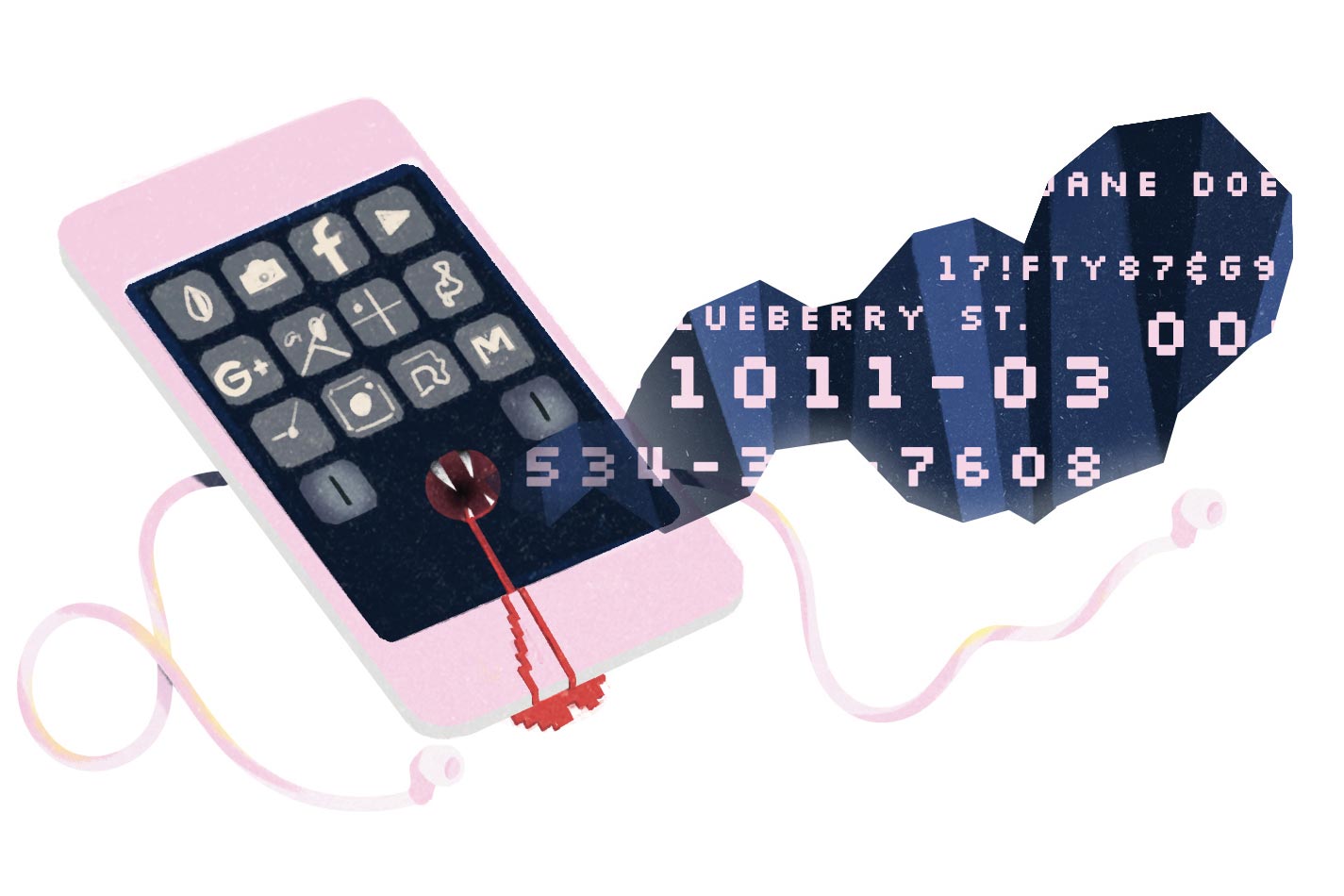 "What if we're all idiots?
What if everything the ad-tech industry has been doing for the past decade has been a cultural Manhattan Project? We've fallen in love with an intoxicating meme: that personalization is better than association."
John Koetsier, Singular
David Lee, chief creative officer, Squarespace
When everyone is reacting to the same data, it's very easy to fall into the trap of optimizing your brand to a point where you begin to sound and dress exactly like your competitors.
Alexis Ohanian, co-founder, Reddit
I'm most scared of what will happen if we're not adequately retraining our workforce and preparing our next generation for the coming decade, where automation—software and hardware—will do much of the routine work that humans currently do. The skills that will be valuable in the new economy will be non-routine—whether it's cognitive or manual, e.g., being a software engineer or a plumber. We must prepare our labor force—and society—or there will be massive unrest.
Ari Paparo, CEO, Beeswax
Having to explain programmatic auction dynamics to my customers. Also, Apple's Tim Cook coming to my office and personally blocking all my ads.
Penry Price, VP of marketing solutions, LinkedIn
The general tone of how consumers, news outlets, elected officials, regulators and almost everyone else are speaking about the advertising industry and its current state. It's incredibly negative and seemingly getting worse.
Susan Vobejda, CMO, The Trade Desk
Competing for talent.
Lizzie Widhelm, senior VP of ad innovation and sales enablement, Pandora
The durability of audio is really long. You actually remember messaging more so than you do with video or display. So if you're going to measure audio, you have to let it work. Oftentimes, you might see ROI four months later, five months later. So as money moves into audio—and it will, people are excited about the audio space, they have a connected device and they get it—I worry they're not going to pick up the phone and say, "How should we do it? What are the best practices to measure?" Because if not done right, you could be significantly undervaluing the effects.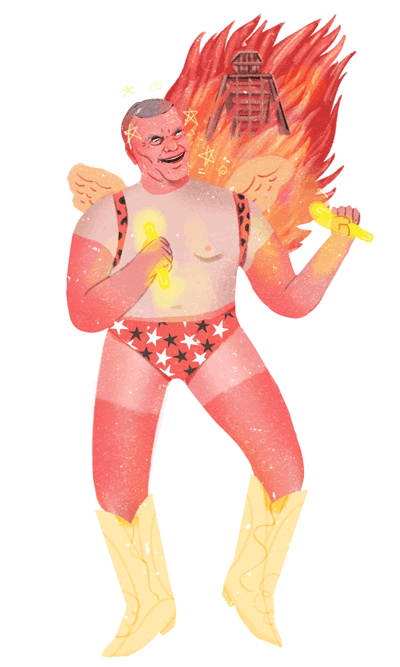 Art Direction and Web Production by Tam Nguyen/ Ad Age