With outsize creative talent and a local market prone to economic and political turmoil, Argentines often have one foot in cosmopolitan Buenos Aires and the other in the rest of the world.
Santo, one of three WPP agencies to win Coca-Cola's global creative review this month, has always worked for the world from Argentina. About 60% of Santo's business is international and 40% comes from local accounts, said partner Maxi Anselmo.
At Del Campo Saatchi & Saatchi, founder Pablo Del Campo became the network's worldwide creative director last year, and dispatched his Buenos Aires Executive Creative Directors Mariano Serkin and Maxi Itzkoff to Europe in the new roles of co-chief creative officers for the region. At home, a new generation -- CEO Gloriana Lopez-Lay and Executive Creative Directors Ariel Serkin, Juan Pablo Lufrano and Rafael Santamarina -- is taking charge at the agency's offices, a gorgeous complex of former stables in horse country-turned-suburbs north of Buenos Aires.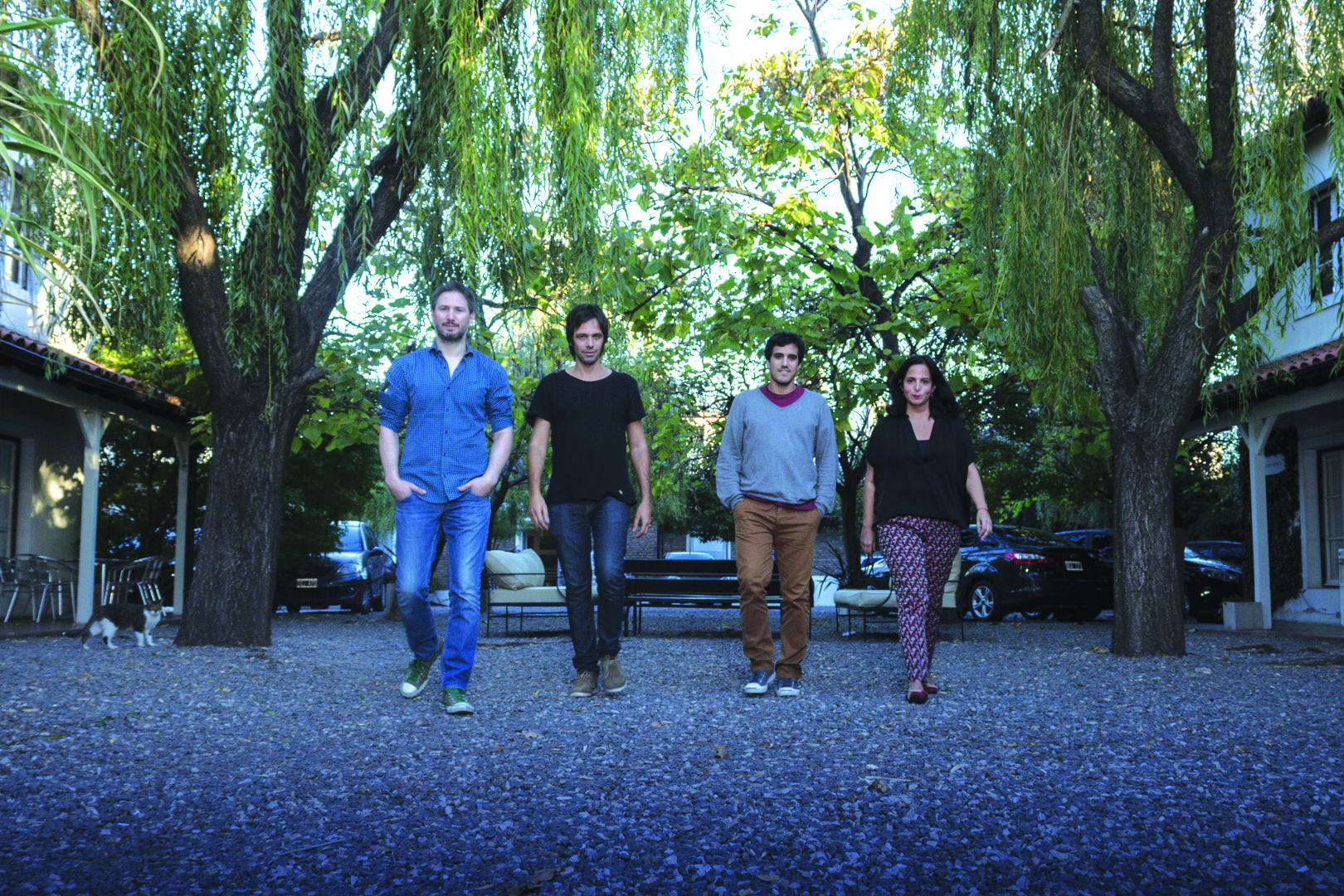 The 'new generation' taking over at Del Campo Saatchi & Saatchi. From left, ECDs Ariel Serkin, Juan Pablo Lufrano and Rafael Santamarina, and CEO Gloria Lopez-Lay. Nicolás Manassi for G7 Magazine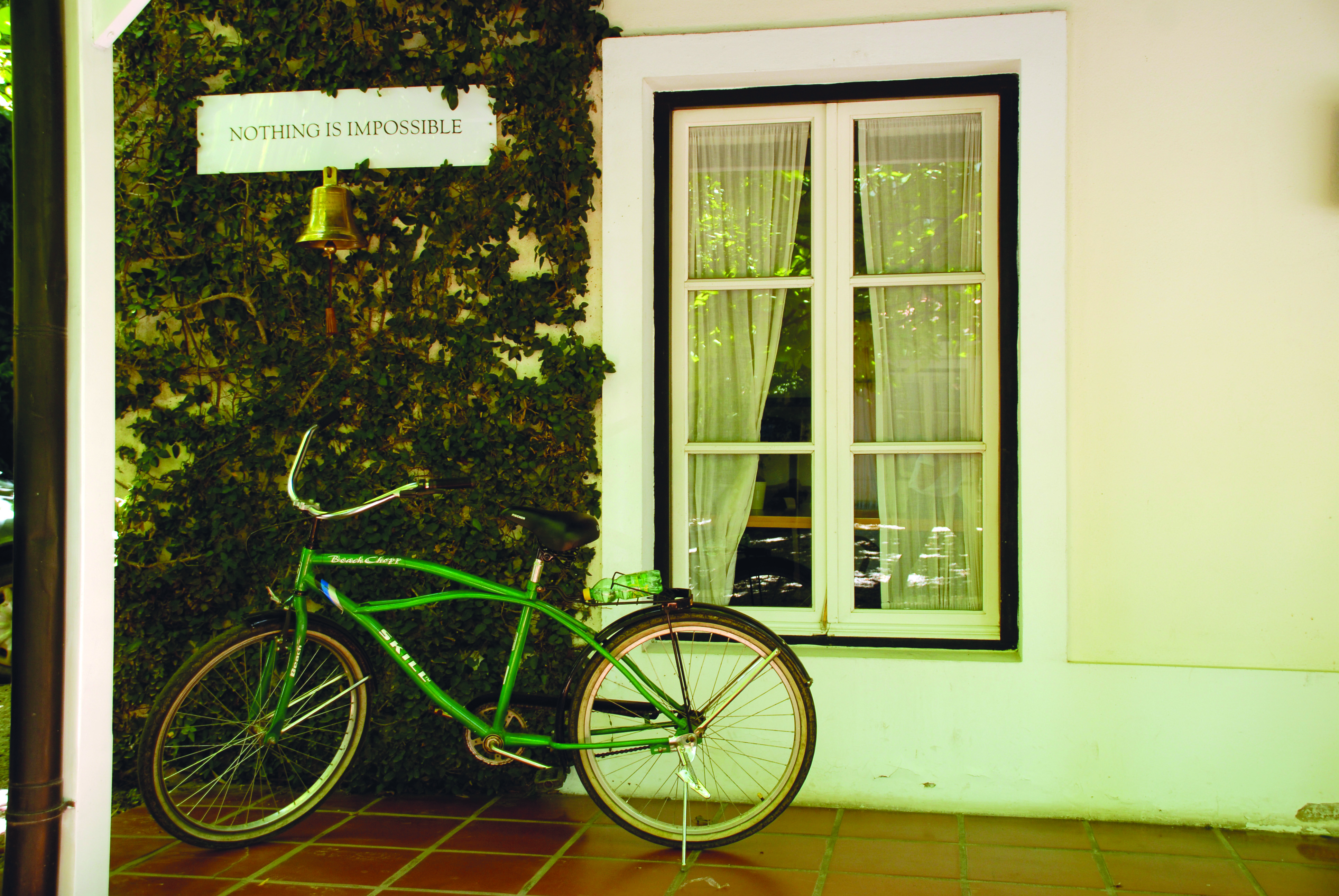 Each year, the name of a different staffer who's achieved something impossible is inscribed on the bell. Courtesy Del Campo Saatchi & Saatchi
Agencies and marketers operate under government-imposed constraints including exchange controls that prevent them from sending money out of the country, and heavy tariffs that make imports so expensive that Apple has only about a 2% market share while Samsung, which produces locally, dominates the market.
Some change is expected after presidential elections in October, with a runoff likely in November between the two top candidates. "Investors expect the new government will have a more friendly approach, no matter who wins," said Carlos Perez, president of BBDO Argentina.
Until then, companies stash their money, use it to buy other businesses, or invest in expansion to export products.
Argentina is the world's 20th biggest ad market with spending of about $4.6 billion. The largest advertisers are Procter & Gamble and the Argentine government, but the country has strong local brands like Quilmes beer (now part of AmBev), credit card Tarjeta Naranja, food marketer Molinos Rio de la Plata, Personal cellphones and internet-service provider Arnet. (Executives from Molinos and Grupo Telecom, Personal and Arnet's parent, were among the honorees at Ad Age's first Women to Watch Argentina event, held in Buenos Aires in June in partnership with Adlatina).
According to a well-known survey by consultants Grupo Consultores, the two ad execs that marketers most admire are Mr. Perez and Martin Mercado. One of Argentina's top creatives, Mr. Mercado opened creative hub Mercado McCann, in partnership with McCann Worldgroup, last September.