It's known for roses and romance, women in white hats who aren't afraid to take charge, and sex—lots and lots of sex. ABC has built a brand by embracing the OMG moments of the powerful, flawed and incredibly complicated women who have become the centerpiece of its identity.
Now the Alphabet Network is inviting men to its popcorn and wine night.
In a TV business where women and minorities are still grossly underrepresented, ABC has been a bright spot in highlighting women and various ethnicities both in front of the camera and in the corner office. When Disney/ABC TV Group promoted Channing Dungey to president of the network in February 2016, she became the first African-American to hold the title at a Big Four broadcaster. Her first primetime schedule debuts later this month, and with it she is implementing a different era of inclusiveness.
"I feel one of the things that had happened a little bit under my predecessor was we had moved to a place where we were so aggressively targeting women in the sweet spot of women 35, that it was getting a little too narrow," Dungey says via Skype from her Burbank, Calif., office, following a busy summer personally and professionally. She returned from maternity leave in July after adopting a baby in the spring.
Dungey, who previously developed shows like "Criminal Minds" at CBS and "How to Get Away With Murder" and "Quantico" at ABC, says she's grateful to work at a company where she is surrounded by women. Her direct reports, including the head of casting, head of comedy and head of current series programming, are all women. And in February, Disney/ABC TV Group reorganized its ad sales divisions, placing its entertainment networks under Rita Ferro and elevating three women to senior roles under her. But Dungey and Ferro both say they sometimes feel like they need to put up a sign that says, "Men wanted."
They could say the same for the audience. Ferro is quick to argue that advertisers continue to appreciate TV buys with a wide reach. "You still have to open a movie, you still want to sell multiple products," Ferro says during an interview in her New York City office, which is decorated with Disney stuffed animals and other Mouse House paraphernalia.
The new season won't bring a jarring lunge toward men, but Dungey is laying the groundwork to make ABC a broadcaster in the truest sense of the word. It's a risky strategy. Advertisers do like ABC's core audience of affluent women. "They are well-positioned, and trying to appeal to everyone is always a tough proposition," says Michael Law, exec VP-managing director for video investment at Dentsu Aegis. "They have a very appealing audience profile."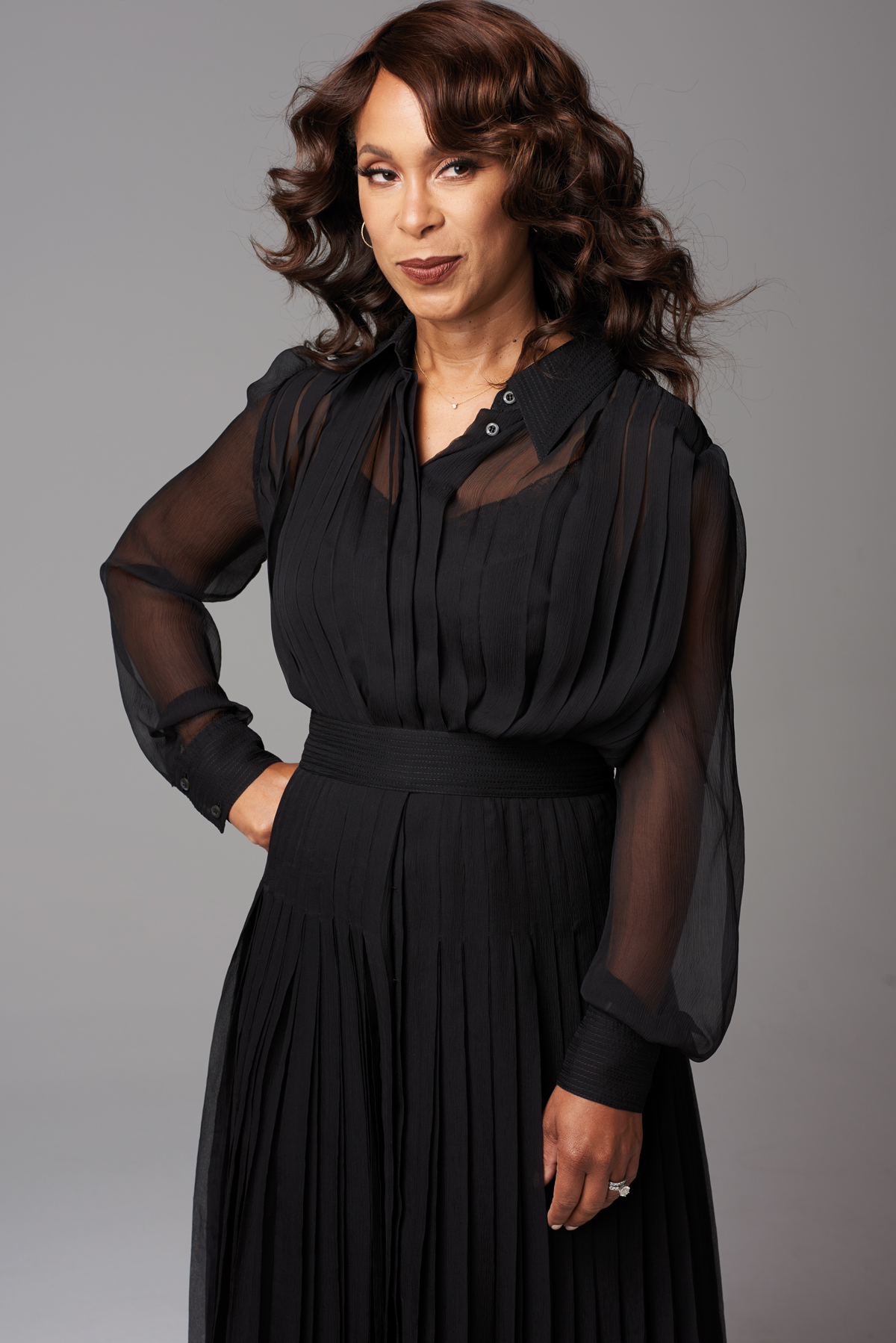 But ABC needs to do something about its ratings free-fall, which wiped out another 11% of its 18-to-49-year-old primetime audience last season and landed it in fourth place for the second consecutive year. The network has trailed its broadcast counterparts partly because it doesn't carry NFL games, one of the few things that continues to draw massive live audiences (which also happen to be largely men).
The urgency has become palpable. Although fees from local affiliates and ABC Studios coproductions such as "Iron Fist" for Netflix have helped revenue at Disney's broadcast unit grow, its ad revenue fell in four of the five past quarters. Disney/ABC TV Group is planning to slash costs by 10% through staff reductions and restructurings, according to a person familiar with the situation, with a bulk of the cuts likely coming from the broadcast network.
ABC isn't alone in its challenges—which is precisely why it matters. The entire TV business is grappling with viewers' migration to platforms where it's difficult to measure audiences and, as a result, for networks to make money. With streaming platforms like Netflix and Amazon creating acclaimed programming that targets more niche audiences and runs without ads, ABC's success or failure in going broad may provide clues to the future of broadcast TV—and whether there's a future where advertisers can still reach huge video audiences all at once.
ABC's biggest gamble this season is bringing back "American Idol" just two years after Fox ended the fading juggernaut's 15-season run.
Back in 2002, families gathered around their TVs, and college students, including this writer, huddled in dorm rooms to watch Kelly Clarkson win the first season of "American Idol." But things were very different then. That initial season drew 7.8 million 18-to-49-year-old viewers; its final season, in 2016, got 2.8 million. And "Idol" will be returning to a landscape that has continued to heave during its absence, with Facebook, Apple, Snapchat, YouTube and others opening their checkbooks or platforms to compete for viewers' time. Most recently, Roku has introduced a free streaming movie service with titles like "Legally Blonde" and fewer ads than you get on TV.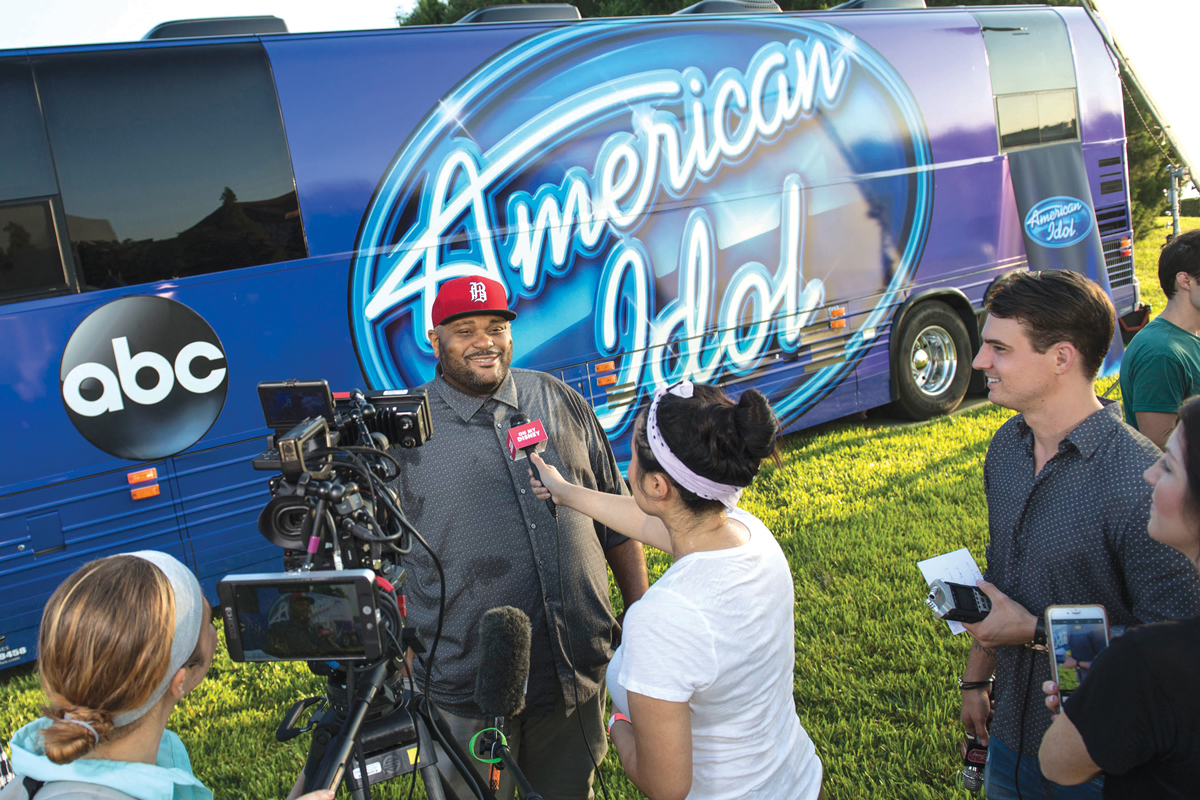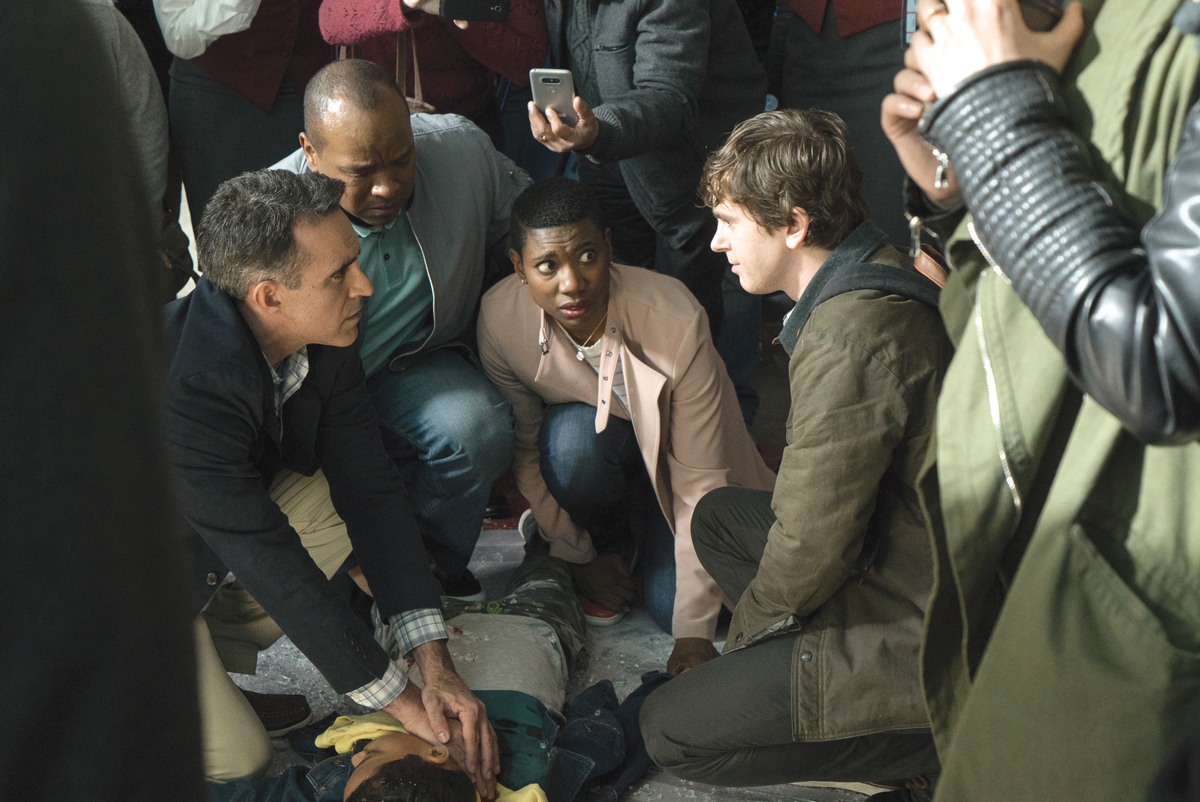 ABC has long tried to establish itself in the reality singing competition genre, one of the ways to encourage live TV audiences that can't skip ads. There was the 2014 flop "Rising Star" and then this summer's "Boy Band." Dungey admits "Boy Band" didn't perform as well as she hoped, saying it was too narrow a concept to build a big following.
"What makes me happy about 'Idol' is it is broad," Dungey says. "You have people from every musical genre who would perform on 'Idol.' "
It's the end of August, less than a month before the start of the fall season, and Dungey has just come from a meeting with Fremantle, the production company behind "American Idol." With only Katy Perry confirmed to judge, at a reported cost of $25 million, they're still trying to round out the judges' panel for the midseason reboot.
ABC's decision to revive the reality singing competition just two years after Fox canceled it has provoked plenty of questions and criticism. Fox Television Group Chairman-CEO Dana Walden said last month that the network let "Idol" go because it had become "extremely expensive," partly because of judges' salaries, as ratings declined. "The economics were terrible for us at that moment," Walden told TV writers assembled for the Television Critics Association summertime press tour.
Dungey saw grabbing "Idol" as an opportunity to go big—with men and women. While she acknowledges that it's unlikely to ever attract the 30 million people who watched at its peak, the goal is to at least reach the 13 million or so who watched the series finale. That would still be a larger audience than any of ABC's returning programming, where the biggest draw is "Dancing With the Stars," which averaged 10.6 million viewers in the most recent season. It would top just about anything on broadcast TV outside of the NFL, as a matter of fact. (Only CBS's "NCIS" and "The Big Bang Theory" average higher.)
The whole Walt Disney Co. is rallying around the relaunch, with plans to incorporate assets from across the organization, including theme parks. Auditions kicked off from Walt Disney World Resort last month.
Apart from the costs and ever-growing competition for viewers, ABC also has to find a way to modernize "American Idol" and put its own stamp on it. Dungey says it will use technology to reinvent how the "Idol" process works, but declined to provide additional details.
At the same time, Dungey must rethink the network's Thursday night lineup, which for the past few years has been home to back-to-back-to-back episodes of sudsy dramas from Shonda Rhimes. The prolific showrunner is taking her Shondaland banner to Netflix, blowing a hole in ABC's biggest creative pipeline.
Dungey has worked closely with Shondaland for more than a decade, going back to the first season of "Grey's Anatomy." Rhimes' longtime production partner, Betsy Beers, says Dungey has been one of the medical drama's biggest advocates.
"We were so aggressively targeting women"
"I remember a Sunday night, years ago, when we were in the last days of finishing a pilot," Beers says via email. "With deadlines looming, I was in the final throes of editing, and badly needed her consult about a particular issue that had arisen. I tracked her down at dinner, and frantically explained the situation. In typical Channing fashion, she talked me off the ledge, and gave me perspective and the strength to stick to my creative position."
ABC's "Thank God It's Thursday" lineup of Shondaland shows, backed by promos full of wine-and-popcorn serving suggestions or with Taylor Swift's "edgy" new single, isn't going anywhere soon. Not only will the roster return intact this season, but it will fold in the new Shondaland legal drama "For the People" and a "Grey's Anatomy" spinoff, with the comedy "Adult Behavior" in development.
But Dungey, who identifies as a "gladiator" (a term from Shondaland's "Scandal" that fans have appropriated), now positions Rhimes' exit as an opening.
"We'd gotten to a point where we were feeling a little too focused on stories that in the drama space were largely about women," she says. "We weren't creating as much of an opportunity for the men to join the conversation," she says.
Advertisers still like ABC's audience of affluent women. In primetime, ABC skews 67% female, compared with 63% at NBC, 59% at CBS and 56% at Fox. ABC has the highest household income of the batch, with a median income of $63,000. It's no secret that women control a bulk of the purchasing decisions in the household. On the flip side, it's a demographic that can be found all over TV.
From a programming perspective, Dungey argues, she's excited to discover the next big voices.
ABC's history has been marked by periods dominated by showrunners like Aaron Spelling, Garry Marshall, Steven Bochco and David E. Kelley who helped define the network's programming. Each time their eras came to an end, people asked, "How are you going to survive without those guys?" she says. But then, the next voice came along.
To that end, ABC Studios has already struck a four-year deal with Carlton Cuse, the co-runner on ABC's 2004-10 hit "Lost," and his newly launched Genre Arts banner.
None of Dungey's optimism changes the fact that Thursday night needs help. While "Grey's Anatomy" continues to be a workhorse heading into its 14th season, ranking among the top 10 scripted shows on broadcast in the 18-to-49 demo, "Scandal" will end its run after next season and "How to Get Away With Murder" ratings have been muted.
When ABC switched up the night last fall to include the non-Rhimes drama "Notorious," which replaced "Scandal" while star Kerry Washington was pregnant, the interloper only managed to pull a 0.9 rating in the demo. By comparison, "Grey's" averaged a 2.1 rating and "Scandal" a 1.4 last season.
While advertisers still value that highly engaged Thursday night audience, the departure of Rhimes doesn't necessarily concern ad buyers, who say she has become somewhat of a "crutch" for the network.
"They have lived on that for a while," says David Campanelli, exec VP and managing partner-video investment at Horizon Media.
And Shondaland's recent track record has been spotty. "The Catch" was canceled after its second season, and "Still Star-Crossed," a take on "Romeo & Juliet," was originally picked up as a midseason show for last season, but was pushed into the summer where it was essentially dead on arrival. ABC has also passed on several Shondaland pilots, including an attempt at comedy, in the past few development cycles.
Disney/ABC TV Group President Ben Sherwood says he views ABC's 2017-18 season as "back to the future in broadcast," meaning a pivot back to wider appeal, something more akin to the old days of TV than today's niche cable hits. Critical acclaim and fervent fans may sell subscriptions to streaming sites or cable networks, but they don't sell toothpaste like a hit show.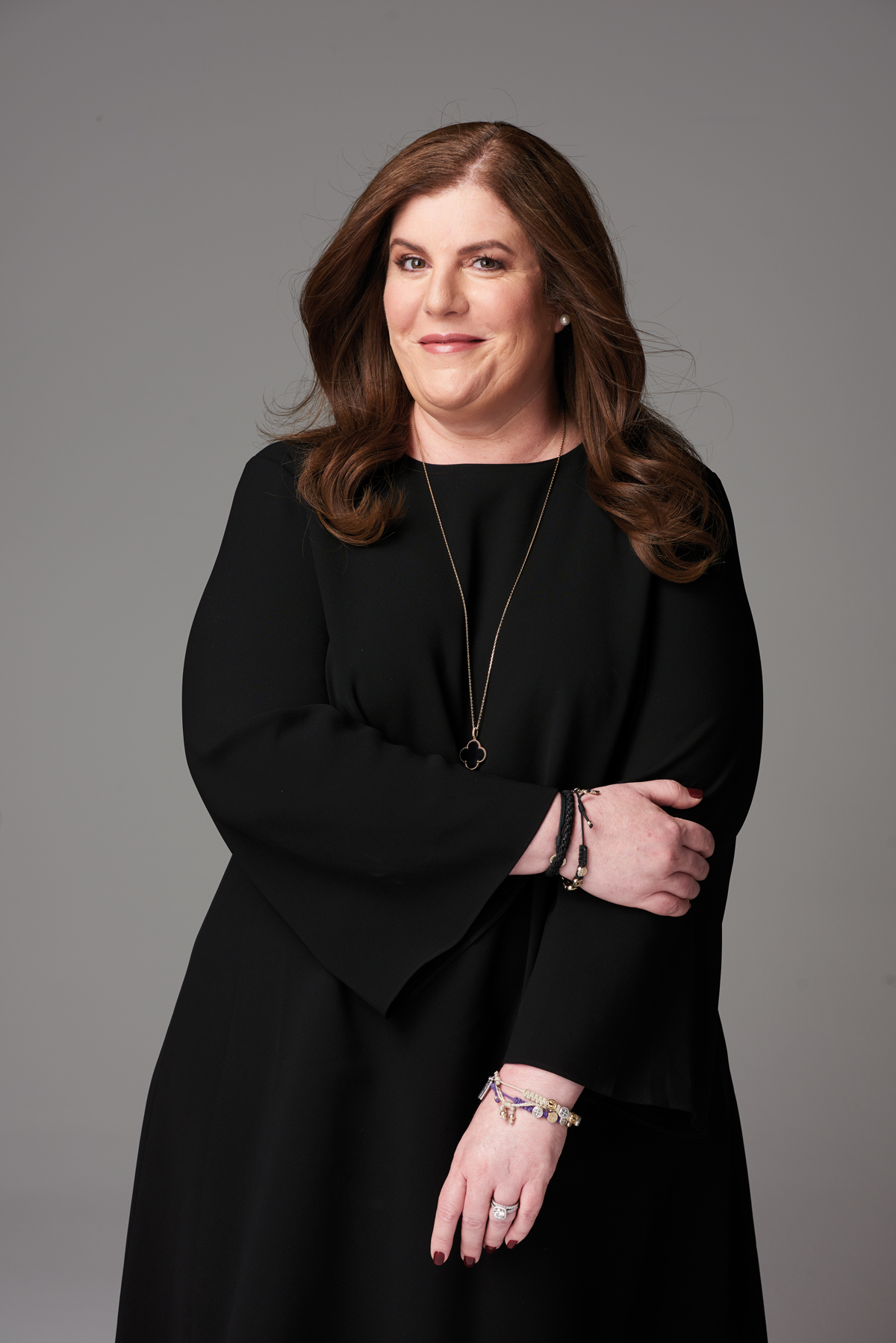 A year from now, Sherwood would also like to see a real collaboration between content production and ad sales, with "Channing and Rita working in lockstep to make shows consumers love and that advertisers want to be a part of," he says. That will represent a change from their prior roles, which didn't cause them to cross paths much. On set during our cover shoot, they sit down to a staged cup of coffee, "like we always do," Dungey says with a laugh.
The original "American Idol" not only defined the reality singing competition genre but introduced new forms of advertising. AT&T was the first to get viewers to use text messaging to vote for their favorite contestants, and the red Coca-Cola cups on the judges' desk became just as much a part of the show as host Ryan Seacrest.
But these types of overt product placements have now become so prevalent that buyers say ABC's "Idol" will need to do something drastically different to stand out.
Ferro acknowledges as much, saying the focus will be on branded content opportunities. That could include creating content around the contestants or taking viewers behind the scenes of rehearsals, for example.
"We may have the can on the desk if that's what somebody wants, but I really think advertisers have gotten much more savvy and they realized that's not really going to move the needle in the way that potentially fresh content in branded entertainment could for them," Ferro says.
Ferro, who planned to spend the weekend cleaning out her closets ahead of the new school year, and her new team are seen as a "breath of fresh air" and "user-friendly" among media buyers, who say doing business with ABC in the past could be arduous.
10-Year Ratings Track:
ABC hasn't won in more than a decade
Ratings for Viewers Ages 18 to 49
*writers strike. Source: Nielsen
"Immediately, when Rita walked into the door it felt like a new world," one media buyer says. "Disney has a history of being difficult and this is the first time they weren't." There's now more willingness to say yes and work through challenges, another buyer adds.
And the ad market seems optimistic on its slate, with "American Idol," unsurprisingly, being watched closely.
Law, the Dentsu Aegis buyer, expects "Idol" to pull a rating slightly lower than NBC's "America's Got Talent," which averaged a 2.6 rating in the 18-to-49 demo this summer. The "Idol" series finale averaged a 3.0 rating in the demo.
In other areas, ABC may have some work to do. It has trailed TV rivals when it comes to offering marketers the opportunity to target audiences beyond Nielsen age and gender demographics. Ferro says plenty of advertisers are still looking to reach a broad audience.
She points to Procter & Gamble, which has been shifting dollars back to TV after several years of heavily investing in digital advertising. "They went so targeted, so digital, so focused and they realized they lost part of their audience opportunity," she says.
Still, Ferro says she intends for ABC to play in the space. It must catch up with rivals like NBC Universal and Turner, which have invested mightily in the technology and infrastructure it requires. "They have a lot of data but now they need to show how they can execute on it," one media buyer says.
"Everyone is talking about data and cross-platform, and given their capabilities and depth of content, it was surprising that it wasn't more of a central point in their upfront presentation," says Carrie Drinkwater, senior VP and group director-investment activation at MulenLowe Mediahub.
While these types of deals remain nascent, buyers say data will eventually become a bigger part of deal-making—and that others will be more prepared when that time comes.
Ferro says the company uses data as part of its deals with advertisers and is spending on resources and infrastructure. But it limits data-driven ad sales in part to protect consumer data, she says. Walt Disney is also a partner of Comcast's Blockchain platform, which is working to boost TV advertising efficiency by allowing for a secure exchange of audience data.
Even if the company was further along, though, some buyers say Disney/ABC TV Group doesn't have as much potential as larger conglomerates with more networks and diversified audiences, especially because ESPN is not sold alongside the other entertainment networks. "Part of the reason NBCU and Viacom can offer it is because they are scaled," says Jason Maltby, president and co-executive director of national broadcast at Mindshare.
"Until all Disney properties are sold under the same umbrella, their ability to reach outside their core demo is limited," Horizon's Campanelli says.
To this end, the broadcast and cable entertainment networks have been working a bit more with ESPN on some ad deals. Ed Erhardt, president of global sales and marketing at ESPN, says this is part of Walt Disney Co.'s efforts to package its portfolio, including the theme parks, for advertisers. But media buyers say those deals will likely still be few and far between.
While Ferro has been in the TV business her entire career, celebrating her 20th anniversary at Walt Disney this year, Dungey spent her first decade in movies, working on films like "Queen of the Damned," "Red Planet" and "The Big Bounce." Her move to TV, she says, reflected her own viewing habits.
"When I first got into the movie business, I was honestly going to the movies every Friday night with a group of friends. Around early 2000, I found myself going to the movies less and less and I was one of the early adopters and had a TiVo," she says. "I was coming home and I was watching stuff like 'X-Files' and 'West Wing' and I was really compelled by the way stories were being told in television and this was a time when the movie business was already starting to contract and get into a place that was a lot smaller in terms of the kinds of stories that were told. ... I followed the voices, I followed the storytellers, and that led me to television."
Of course, these voices are now moving to streaming platforms like Netflix and Amazon.
These days, Dungey doesn't get to watch much TV outside of ABC's programming, but when she does she turns on HGTV, to relax. ("I could watch that on the loop," she says.)
"You still have to open a movie"
With Dungey at the helm, ABC will now look more at closed-ended stories and procedurals, as well as lighter one-hour shows that "were a hallmark of our network 10 or so years ago" with series like "Desperate Housewives," "Ugly Betty" and "Brothers and Sisters," Dungey says. She points to the Kiefer Sutherland political drama "Designated Survivor," as a type of show that can attract a broader audience. It was the biggest new series for the network last season. And moving "Black-ish" to Tuesdays will open up a new night of comedy for the network.
This season, Dungey is betting on "The Good Doctor," a medical drama about a young autistic man, as a show that will attract a dual audience. The series will air at 10 p.m. on Monday, a time slot both ABC and its competitors have had a hard time cracking in recent years. There's also the revival of the sitcom "Roseanne" and new comedy "The Mayor," about a young rapper who tries to get some publicity by running for mayor, and wins. And ABC is revamping its Friday night comedy block, once home to the iconic "TGIF," with genre shows like "Once Upon a Time" and Marvel's "Inhumans." Sunday is being loaded up with unscripted series like "Shark Tank."
Ultimately, both Dungey and Ferro are convinced that good storytelling will prevail. During a recent trip to none other than Walt Disney World with her 12-year-old daughter's Girl Scouts troop, Ferro found her preteen watching a show with a familiar theme song. She was watching a Netflix remake of the 1970s sitcom "One Day at a Time."
"Great storytelling is great storytelling, doesn't matter how many years later the story still resonates," Ferro says.
Despite her intention to capture more male viewers, Dungey says ABC doesn't want to alienate the network's core demo of female viewers—card-carrying members of Bachelor Nation (i.e., fans of the long-running "Bachelor" reality franchise).
"You are not going to see us suddenly programming shows that are only aimed at men 18 to 49," she says.
Contributing: Anthony Crupi
Photography by Kwaku Alston for Advertising Age. Web production by Chen Wu.