Media
Zucker: CNN Prime-Time Shakeup Coming in 2014
At Stake Is the Future of One of the News Industry's Storied Brands
When Jeff Zucker joined CNN Worldwide as president last January, the media and ad industry expected the former chief of NBC Universal to take big risks on programming, formats and talent. A year in, everyone is still waiting.
There's a new morning show, a handful of fresh on-air faces and a deeper investment in documentaries. But its biggest success over the past year, Anthony Bourdain's travel series, "Parts Unknown," was in the works before Mr. Zucker arrived.
In an interview in the wake of his one-year anniversary at the helm of the news giant, Mr. Zucker promised bigger changes this year.
"It's safe to say 2014 will be the year we shake up prime time," said Mr. Zucker, 48.
Executives at parent company Time Warner have so far preached patience, but buyers are looking for a splash.
Mr. Zucker "has dipped a toe in water, but hasn't made enough changes," said David Campanelli, senior VP-director of national broadcast, Horizon Media. "CNN has been hanging its hat on Bourdain, but that's only 12 hours. They need more of those."
At stake is the future of one of the news industry's storied brands. Mr. Zucker is trying to hang on to CNN's heritage -- the go-to for breaking news that still provides the network with its greatest ratings bumps, while expanding into the broad-appeal lifestyle programming that has helped other cable networks break out of their niches. In other words, CNN needs its "Duck Dynasty."
'Period of denial'
It's a tough needle to thread.
Following Mr. Zucker's tweaks, CNN again ended the year behind Fox News and MSNBC in prime time, where advertisers spend a bulk of their budgets.
But CNN's middle-of-the-road political position is attractive to advertisers who want an alternative to Fox and MSNBC.
"If you only look at ratings, it doesn't look like much has changed," said Rob Bochicchio, exec. VP-chief media investment officer at ID Media. "[Mr.] Zucker says CNN is trying to get more into lifestyle and away from traditional newscasts but we haven't seen much that's made them any different [than before Mr. Zucker]."
Media buyers of course don't expect wholesale change to happen overnight, and Mr. Zucker himself has put a three-to-four year timeframe on the revamp. "CNN went through a long period of denial," Mr. Campanelli said. "There's an acknowledgment that things need to change and [he is] taking action."
"He knows what he wants and doesn't lack the confidence and clarity, which is what CNN lacked," said Tony Maddox, chief of CNN International.
For example, Mr. Zucker isn't afraid to allocate major resources to stories he believes in, like the stranded Carnival Cruise ship and Boston Marathon bombing, said KC Estenson, senior VP and general manager of CNN Digital. Mr. Zucker was also decisive in deploying resources ahead of the typhoon in the Philippines.
He's detail-oriented, maniacally reading real-time reports on audience engagement and assessing digital products. "He is a pain in the ass in the best way possible, looking at our digital products and constantly giving feedback," Mr. Estenson said.
There's plenty of money at stake. According to Kantar Media, CNN brought in $440 million in measured media ad spending from January through October, compared with $411 million in the same period in 2012. By comparison, Fox News brought in $534.5 million and MSNBC tallied $138.3 million from January through October.
Still, media buyers said some clients have pulled back spending or taken the network off media plans temporarily due to CNN's history of pricing itself at a premium over Fox News and MSNBC. Derek Baine, analyst at SNL Kagan, estimates it cost advertisers $6.23 to reach a thousand viewers (an industry standard known as CPM) on CNN in 2012, compared with $5.02 for Fox News and $4.19 for MSNBC.
But buyers said the network was much "friendlier" on pricing last year, as its bottom-line outlook is blurry. CNN's operating income was down in 2013, Time Warner execs said on a recent earnings call, and programming investments will likely pressure CNN's margins in the near-term.
'Other ponds'
When it comes to the overall programming strategy, Mr. Zucker said he is looking to create more content that has viewers putting CNN on their daily schedules.
"We never want to give up on breaking news. But the types of programs we do offer will be broader -- informational, educational, entertaining. You will see more of that next year, allowing us to broaden the audience and field to advertisers," he said.
"The entire cable-news audience has been stagnant," said Mr. Zucker. "That's why we need to fish in other ponds."
So far, Mr. Zucker has rebooted "Crossfire"; quickly tested the roundtable show, "(Get to) the Point"; introduced Rachel Nichols' Friday night sports show, "Unguarded"; recruited Jake Tapper for the daily
4 p.m. news show, "The Lead;" and launched the morning show "New Day."
Results have been mixed.
"The Lead" is second among the cable-news networks in its timeslot, but "Crossfire" and "Unguarded" have been ratings disappointments. While "New Day" is up slightly vs. last year in total viewers and has closed the gap with MSNBC's "Morning Joe" substantially, it is still averaging fewer than 300,000 viewers daily.
"That's real progress," Mr. Zucker said, noting CNN will end 2013 as the No. 2 cable news network in total day, up from No. 3 in 2012.
Mr. Zucker has also focused on Sunday nights, where CNN has aired the bulk of its documentaries, along with "Parts Unknown," Morgan Spurlock's "Inside Man" and Ridley Scott's "Crimes of the Century." CNN has renewed "Inside Man" for a second season and will bring back "Parts Unknown" for a third cycle next year.
Despite media speculation that CNN is in talks with Jay Leno, Mr. Zucker says he's not focusing on late night.
"I am not saying we will never look at the daypart, but it isn't a priority and it's more important to get prime time right," he said.
Breakout docs
One thing is certain: CNN will air more documentaries on weeknights.
It ramped up its investment in the genre after the breakout "Blackfish," about killer whales, which drew 1.4 million viewers in its debut in October, as well as others successes like "Our Nixon" and "Escape Fire." In 2014, the network is planning to air at least 10 documentaries, nearly double last year's slate, said Amy Entelis, senior VP-talent and content development.
Anderson Cooper will remain in the nightly lineup for the foreseeable future after re-upping his contract. There's been speculation regarding the fate of Piers Morgan, whose ratings have been lackluster, but the network has no plans to move him out of the 9 p.m. timeslot at this point.
Mr. Zucker declined to provide specifics on programming, but his goal of broadening the definition of news doesn't mean CNN will fully dive into lifestyle categories like food, travel and fashion, Ms. Entelis said. "The programming is geared toward bringing people around the world and showing viewers new things," Ms. Entelis said. She pointed to documentaries that cover topics from killer whales and nuclear energy to the life of Roger Ebert.
Programming that moves beyond anchors sitting at a desk or a reporter with a microphone presents an opportunity for CNN's sales team to attract a broader array of advertisers, said Greg D'Alba, president, ad sales and marketing, of CNN News Networks & Turner Digital.
Mr. D'Alba said there's been an uptick in the retail, beer and wine, entertainment and technology categories, which traditionally haven't been major players in the news space.
Jon Stimmel, exec VP and managing partner-integrated investment at UM, said lifestyle programming opens the door for CNN to take share of ad dollars from the likes of NatGeo, Discovery and A&E.
But in expanding the breadth of coverage, CNN could risk losing some core clients. "Financial clients in hard news probably will condense when they air," Mr. Stimmel said, noting hard-news programming attracts a more defined and informed audience.
Mr. D'Alba, however, said CNN could build out and create events around certain sectors, like financial services, which he argues it will serve even better as it takes over CNN Money following the spin-off of Time Inc.
To boost visibility and advertiser passion for the network, CNN has been hosting events for marketers, inviting clients to Mr. Bourdain's live special in Las Vegas and CNN Film screenings.
But Mr. Zucker insists breaking news will continue to be the network's bread and butter. The ultimate goal of programming like "Parts Unknown" is to attract new viewers and then drive the audience to CNN's core news business.
"Jeff has put himself front and center of the news operation," said Sam Feist, CNN's Washington bureau chief.
Still, the news coverage under Mr. Zucker has been rocky. CNN also got a black mark for erroneously reporting that an arrest had been made in the Boston Marathon bombing, and the network took flak for its wall-to-wall coverage of a stranded Carnival cruise ship, a.k.a. the "Poop Cruise." While pundits mocked, the network's total day ratings soared about 50% in total audience on the day the ship docked.
'Platform-agnostic'
Mr. Zucker is also making a big push into digital, with a focus on mobile, which makes up about 40% of CNN web traffic. He spent 2013 building the foundation for a new, responsive website, but the launch was delayed until the first quarter of 2014.
Within the first six weeks at the helm, Mr. Zucker had revamped the CNN.com home page, anchoring it with one big story. He also added the CNN video player to the home page.
"Jeff is platform-agnostic," Mr. Estenson said. "This is a mentality shift at the top. It had been something my division had been pitching, but there wasn't anyone to catch the pitch."
With more consumers watching content streaming and on-demand, Mr. Zucker said the company is working on new digital products that will provide dual-screen experiences for cable subscribers. The company is in discussions with cable and satellite operators and will start rolling out products in 2014, Mr. Estenson said.
The new year will also bring the evolution of the types of video created and how they are programmed by platform, Mr. Estenson said. CNN will shoot more video specifically for digital platforms, rather than repurposing what was produced for TV.
"What's good for TV is not always good for mobile and digital," he said.
CNN isn't alone in tinkering with its schedule and programming. The overall audience is down for every cable news network except HLN following the 2012 presidential election.
Fox News, which continues to dominate the space, averaging 1.8 million viewers in prime time, spent the year rejiggering prime time. Among other changes, it introduced Megyn Kelly's show, "The Kelly File." MSNBC also moved Ed Schultz back to weekdays, pushed Chris Matthews' "Hardball" later in the evening and introduced the short-lived "Up Late With Alec Baldwin."
Despite all of CNN's changes, Mr. Zucker said its down-the-middle premise is as relevant as ever. "The world is more polarized and contentious when it comes to TV news, so it is more important than ever to have a place you can trust."
Provided by CNN
A look at the new face of the storied cable news network since Mr. Zucker joined in January 2013.
"New Day"
Mr. Zucker, the "Today" veteran, brought in Chris Cuomo and Michaela Pereira for its new morning show and moved Kate Bolduan to join them.
"The Lead"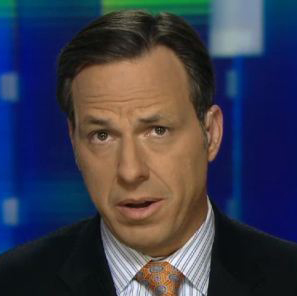 Jake Tapper, previously ABC's White House Correspondent, hosts the new 4 p.m. weekday show.
"Crossfire"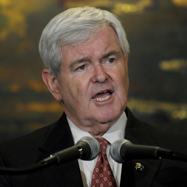 The polarizing debate show was resurrected in September at 6:30 p.m. with Newt Gingrich and S.E. Cupp on the right and Stephanie Cutter and Van Jones on the left.
"Unguarded"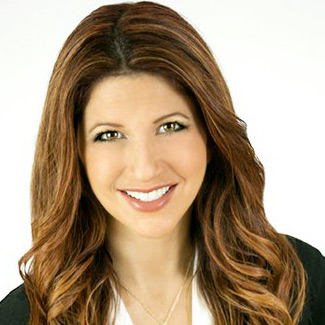 ESPN vet Rachel Nichols hosts the new sports show, which airs on Fridays at 10:30 p.m.
"Inside Man"
Morgan Spurlock's docu-series goes inside sectors of American life, exploring issues like medical marijuana and elder care. After a run on Sunday nights, coupled with Anthony Bourdain's "Parts Unknown," the show has been renewed for a second season.
"Crimes of the Century"
Ridley Scott's series explored the biggest crimes of the last hundred years in an eight-episode run on Sunday nights.
"Reliable Sources"
The Sunday media-analysis show got a new host after Howard Kurtz decamped for Fox News and former New York Times media reporter Brian Stelter took over.
"The Situation Room"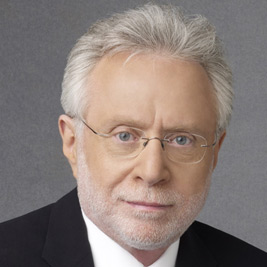 Wolf Blitzer's show was reduced from two hours to 90 minutes to make room for "Crossfire."
Documentaries
CNN began airing documentaries on Thursday and Sunday nights. "Blackfish" has been its biggest hit, watched by 1.4 million people in its first outing and sparking a debate about the treatment of killer whales at Sea World. The network also picked up the rights to "March of the Penguins."
Anderson Cooper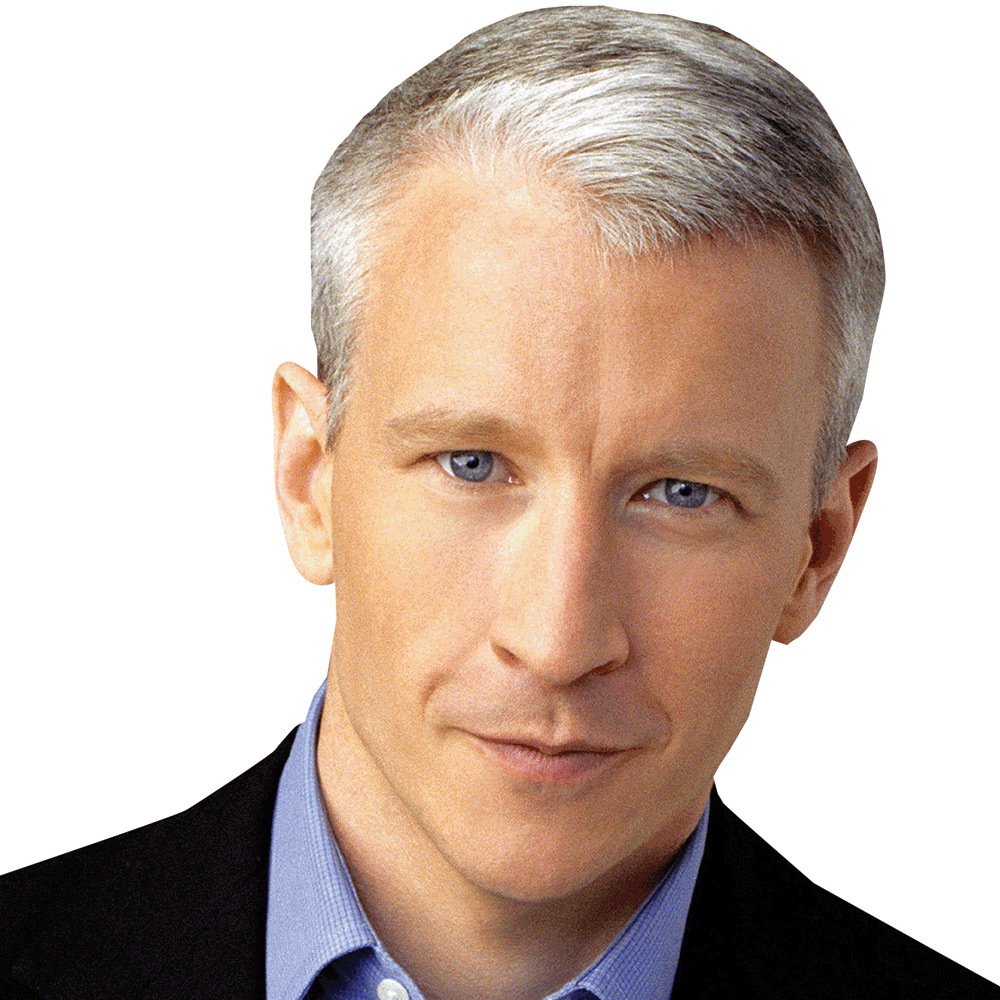 Mr. Cooper got a new show at 10 p.m., "AC360 Later." CNN previously aired repeats of "Anderson Cooper 360" in that time slot.
Bill Weir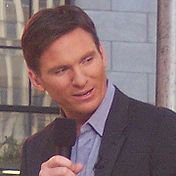 The former ABC News "Nightline" anchor joined CNN as "innovation correspondent" in October, but has no permanent place on the schedule yet.
Stroumboulopoulos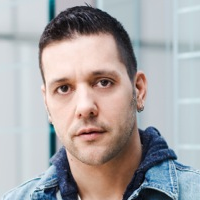 George Stroumboulopoulos, a longtime host on Canada's CBC, was tapped for an hourlong interview show, which aired on Fridays at 11 p.m. this summer to disappointing ratings. CNN has not said if it will bring the show back.
Exits
The network also said goodbye to Managing Editor Mark Whitaker and on-air talent including Mr. Kurtz, James Carville, Mary Matalin, Eric Erikson, Roland Martin, Ali Velshi and Soledad O'Brien.