Ad Age evaluated companies based on creativity, financial results and their ability to engage consumers. We selected the year's 10 best companies and also highlighted Marketers to Watch and Global Marketers of Note.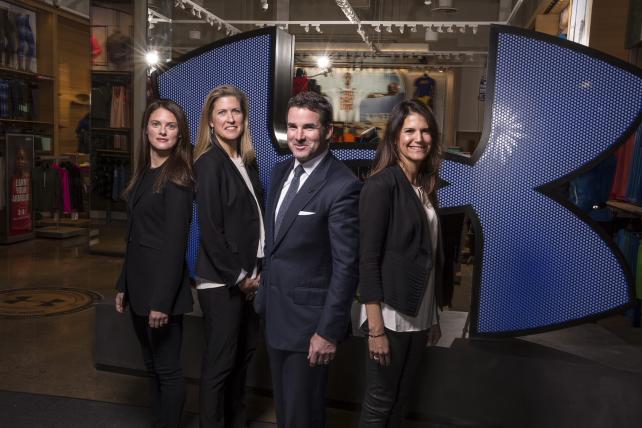 Photo by John Davis for Ad Age
Under Armour
Top Marketing Exec: Matt Mirchin, Exec VP-Global Marketing
Agencies: Droga5, Tight Shirt Productions (internal agency)
SALES: $3 BILLION (anticipated for 2014)
Under Armour CEO Kevin Plank does not mince words when asked about the company's first attempt at attracting women. "We stunk," he said, conceding that the original clothing line in the early 2000s was "made by a bunch of dudes." It was so bad the company sent the first batch, worth $600,000, straight to an incinerator.
But lately the company's sales -- not its clothes -- are on fire, thanks to a groundbreaking women's campaign, smart PR and a take-no-prisoners approach embodied by Mr. Plank, a feisty former University of Maryland football player whose goal is to topple Nike and become the world's top retail sports brand.
The company, which was founded in 1996, is on pace to reach $3 billion in revenue this year and recently completed its 18th consecutive quarter of more than 20% sales growth. Those results, along with the hugely successful "I Will What I Want" women's campaign from Droga5, are why Ad Age named Under Armour our 2014 Marketer of the Year.
Click here to view the full article on Under Armour.
--E.J. Schultz

Beats
CMO: Omar Johnson, Beats by Dre
Agency: R/GA
Last fall, Neymar da Silva Sr. was in Miami, driving to see his son, the soccer phenom, play an exhibition match. He called Neymar Jr., as he does before every game. Watching was Omar Johnson, CMO of headphones manufacturer Beats by Dre.
A few months later, that father-son ritual was rehashed in a Beats commercial that ran before the World Cup.
It's a scene that shows the clout and bravado of the six-year-old brand. Founded by music-industry titans Dr. Dre and Jimmy Iovine, Beats Electronics quickly blanketed the sports and entertainment industry, launched a music-streaming service in January, and in May, was sold to Apple for a cool $3.2 billion.
Beats does not reveal sales figures. Research firm NPD Group estimates the U.S. headphone market is $2.4 billion and growing 11% annually. Beats leads the pack with 30% share, followed by Bose (10%) and Sony (8%). In the premium market, headgear priced above $100, a category worth roughly $1 billion, Beats commands 62%, NPD said.
Even the criticism of Beats -- that its headphones are overpriced -- points to effective marketing.
It's managed to net waves of free publicity as its celebrity athlete endorsers, particularly in the high-power NFL and NBA, don the gear in the face of existing competitive sponsors. Mr. Johnson attributes this to the brand's fundamental strategy, not ambush marketing. "It's more about being around culture 24-7," he said. "We're always present." --MARK BERGEN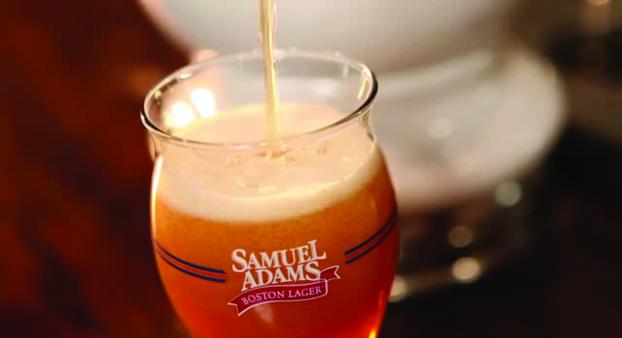 Boston Beer Company
Top Marketer: Robert Pagano, VP-brand development
Agency: N/A
Sales: $734 million through Sept. 27
Boston Beer, whose lead brand is Sam Adams, is often described as a craft brewer. But as the company continues to grow, it is acting more like a major brewer when it comes to marketing. Spending on advertising, selling and promotions jumped by $42.5 million for the first nine months of the year to $192 million.
But rather than run flashy, image-based ads as is typical in the beer category, the marketer has stuck to the basics, keeping the focus on its brews and brewers. For instance, a current TV spot touts the fact that its Sam Adams brand sells more than 60 styles of beer.
The product-focused approach is working: In the third quarter alone, Boston Beer's revenue jumped by 25% to $270 million.
The company "does a good job of reading the market and being true to its roots as an innovative craft brewer that's about the beer," said Donna Hood Crecca, senior director at Technomic, a food-industry consultancy. A big chunk of Boston's growth is coming from Angry Orchard cider, which continues to dominate the category despite aggressive competition from new cider launches by MillerCoors and Anheuser-Busch InBev. Technomic recently named Angry Orchard to its list of fastest-growing brands at bars at restaurants, projecting the brand would finish the year with 200% on-premise volume growth. --E.J. SCHULTZ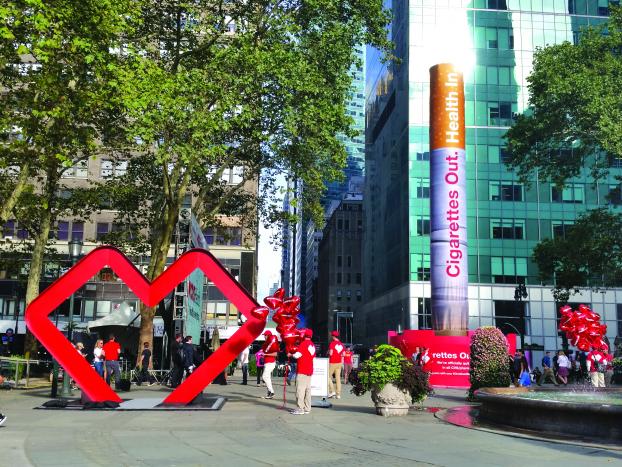 CVS
Top Marketer: Deepak Masand, VP-marketing and consumer insights; Heidi Devlin, VP-advertising
Agency: BBDO
Net Sales: $127B
U.S. pharmacy chain CVS made a bold choice in October to stop selling cigarettes and tobacco products, saying it was putting its customers' health first. Revenue grew 9.5% following the move, according to the retailer's third-quarter earnings. Its ad and social campaigns "Health is Everything" and #OneGoodReason also helped drive home the benefits of quitting smoking.
The "CVS Quits" decision drew support from President Barack Obama, First Lady Michelle Obama, former New York City Mayor Michael Bloomberg and health organizations across the country. A Gallup poll surveying 5,500 adults showed one out of four indicated they were more likely to shop at CVS/pharmacy because of the move.
Helena Foulkes, president of CVS/pharmacy, led the decision to pull tobacco from behind the counter. And former CVS CMO Rob Price, who was also involved, helped craft the way data is used in the company's loyalty program, ExtraCare Rewards, which builds personalized deals for customers and even influences store design. Mr. Price left the company in April and CVS has not yet named his successor.
CVS will have its work cut out for it to make up for the loss of revenue from tobacco sales. It will rely more on pharmacy services, which brought in 60% of sales last year, and in-store clinics. "We will more than offset the impact of our tobacco exit over time through increased share across the enterprise," said Ms. Foulkes, president of CVS/pharmacy. --ASHLEY RODRIGUEZ
~ ~ ~
CLARIFICATION: An earlier version of this story did not mention Helena Foulkes' involvement in the decision to stop selling cigarettes.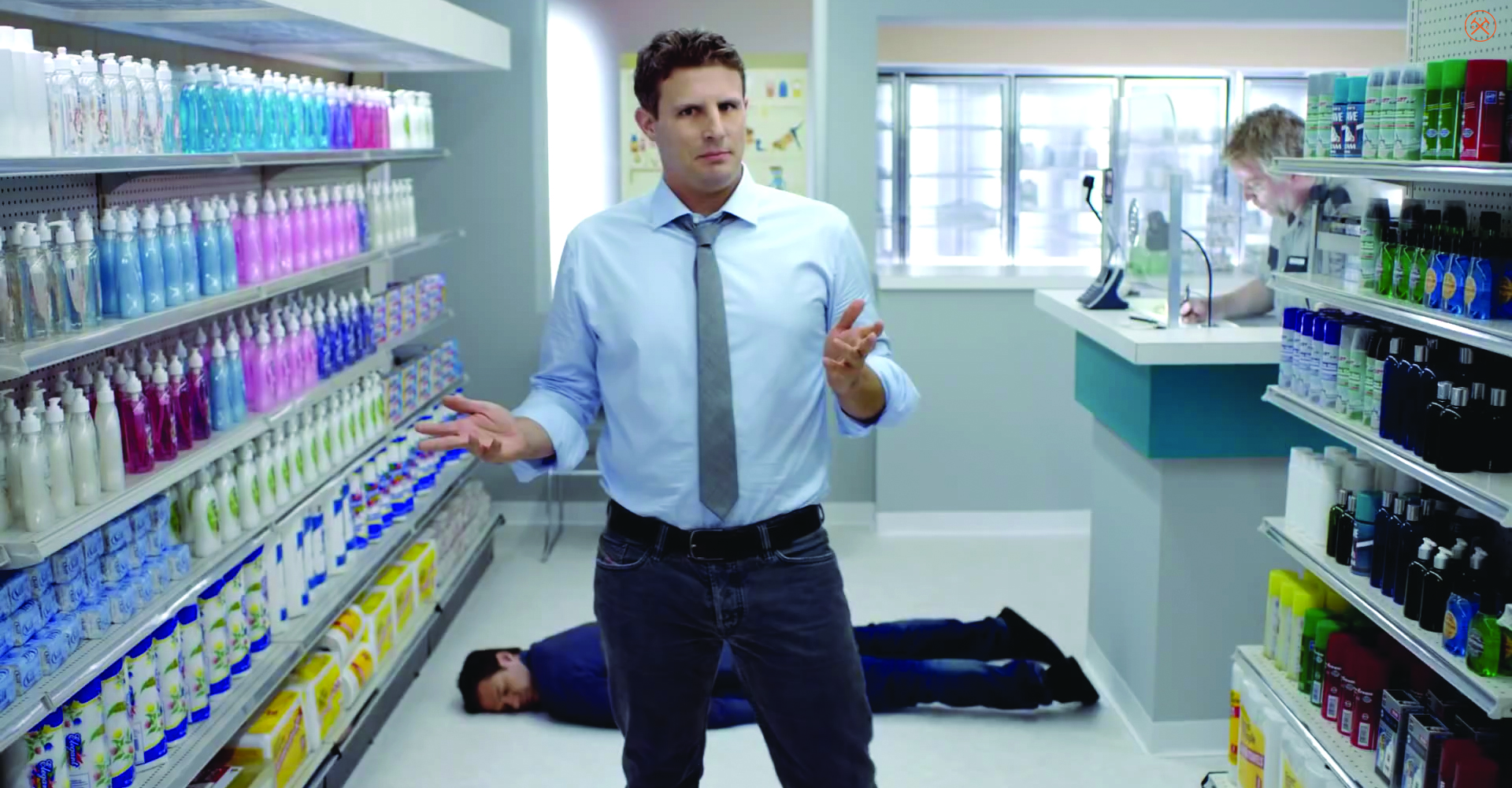 Dollar Shave Club
Top Marketer: Adam Weber, senior VP-marketing
Sales: $60 million-plus
Until two years ago, it was hard to believe an online razor-subscription service started by a former improv comedian posed much threat to Gillette, one of the biggest brands in packaged goods.
Fast forward to this November when A.G. Lafley, chairman-CEO of Gillette parent Procter & Gamble told analysts that "the emergence of new e-commerce shave-club competitors … is changing the competitive landscape."
First and foremost among them is Dollar Shave Club. After posting $20 million in sales last year, DSC expects to more than triple sales this year. Its October receipts put it on pace for more than $86 million in annual sales, according to founder and CEO Michael Dubin. Flush with a new $50 million round of venture capital, the brand has a new TV campaign for which Mr. Dubin co-wrote the ad scripts, though he ultimately expects to hire an agency. In its first 10 days, the campaign boosted online sign-ups by 28% vs. the prior pace, Mr. Dubin said.
With 1.2 million members, DSC has 3% of U.S. male cartridge users but, by Mr. Dubin's calculation, 10% of cartridge volume. That puts it within striking distance of age-old No. 2 brand Schick's 15.7% volume share for the four weeks ended Oct. 25, according to Nielsen data from Deutsche Bank.
The idea of getting blades "for a few bucks" draws guys in, Mr. Dubin said. "Ultimately, they learn to love the convenience." Before joining DSC, only 26% of guys change blades weekly. Afterward, 75% do. --JACK NEFF
'Frozen'
Sales: $1.3B global revenue from ticket sales
There's a reason why Walt Disney Co. won't let go of "Frozen." More than a year after it was released, the movie phenomenon is still at the pinnacle of the cultural zeitgeist.
The movie ranks as the highest-grossing animated film of all time, with $1.3 billion in global ticket sales, and "Frozen" is expected to sell $1 billion in licensed merchandise this year.
In what has been a difficult few months for media companies, "Frozen" has surely provided a boost to Disney. The film division led Disney to achieve $1.5 billion in profit during the fourth quarter, an 8% increase from the year prior.
Disney has kept "Frozen" top of mind by releasing a steady stream of fresh content and partnering for integrations throughout the year, including a sing-a-long version released in theaters in January; a Disney on Ice performance of "Frozen" and a karaoke app. The property has touched nearly every part of the behemoth that is Walt Disney, from its mobile gaming division to its theme parks. Elsa and Anna were even incorporated into the storyline of the current season of ABC's "Once Upon a Time."
And Disney is looking to kick it up a notch with the release of a short film, "Frozen Fever," set for spring, a "Frozen"-themed attraction coming to Epcot and a Broadway show. The franchise will even be in the grocery aisle, with 16 "Frozen"-themed foods an oral-care line. --JEANINE POGGI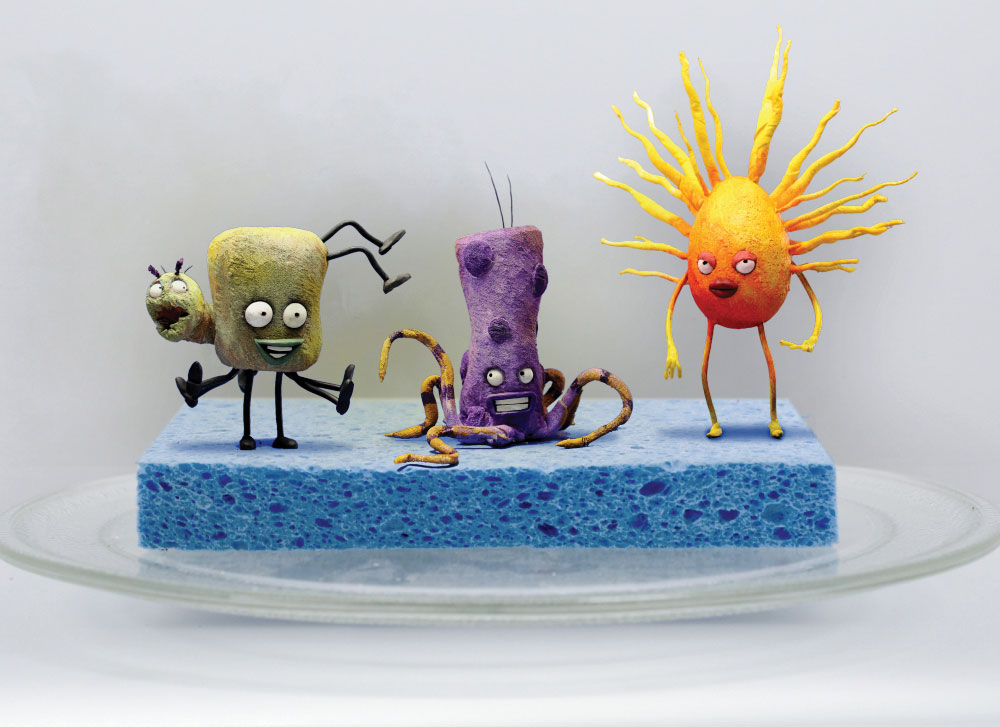 Lowe's
CMO: Tom Lamb
Agency: BBDO, New York
Net Sales: $53.4 billion
Lowe's served up a steady stream of innovative and creative content this year.
Its efforts included a "Need Help" spot that was adapted for March Madness as part of a real-time marketing play; a "Fix in Six" Vine series that earned Brad Walters, director-social media, a spot on Ad Age's list of top digital marketers this year; and Lowe's Innovation Labs, which gave birth to ideas like the Holoroom, an augmented-reality tool to help consumers visualize their home-improvement projects.
All these ideas stemmed from "Never Stop Improving," an initiative that began in 2011 and set the stage for the introduction of My Lowe's, one of the first loyalty programs that allowed customers to access records of their purchases. Personalized content followed. "We're evolving from a position that says 'Lowe's gets homeowners' to 'Lowe's gets me,'" said CMO Tom Lamb.
Lowe's marketing aims to solve consumer problems, said Mr. Lamb, because the retailer is more about projects than products. "Everything we do from an innovation and marketing perspective is designed to propel the Lowe's brand from a seller of products to a brand that helps consumers by being a project authority."
And Lowe's hopes to improve on that as it heads into its biggest selling season, spring. "You'll continue to see an explosion of content and an explosion of personalization," said Mr. Lamb. The chain also wants to evolve the in-store experience to inspire customers and bring project ideas to life.
"We've just got a lot of stuff in the pipeline," said Mr. Lamb. --ASHLEY RODRIGUEZ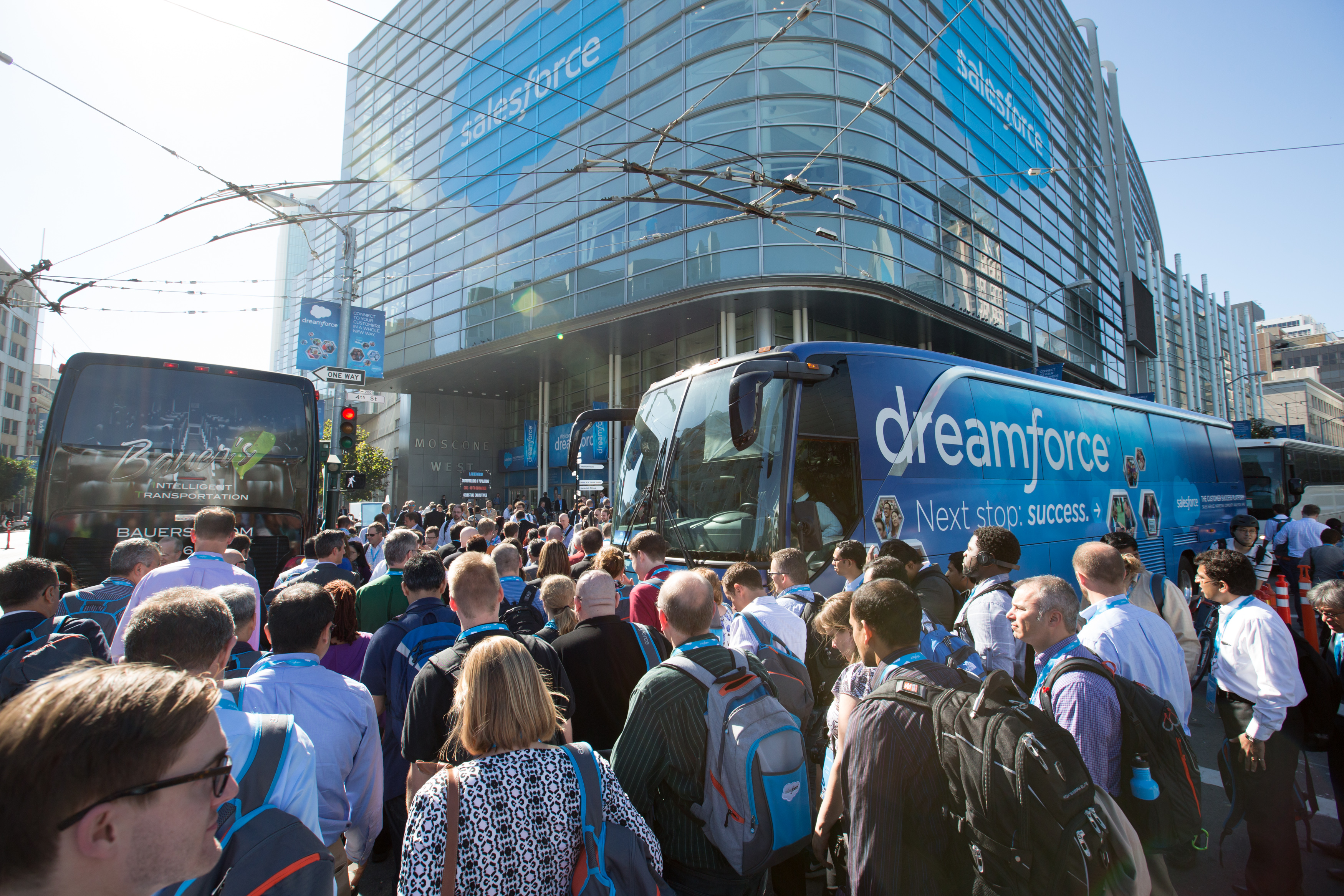 #Salesforce
CMO: Lynn Vojvodich
Agency: In-house
Sales: $4.07B in fiscal 2014
If you'd tuned into the live stream of Salesforce's Dreamforce conference this past October, there would have been 100,000 people watching along with you. It is rare for corporate events to attract such a massive following. But Salesforce pulled it off with a little help from its own tools.
The marketing of Dreamforce carried out through the same marketing technology that Salesforce sells to customers. So it relies on the product it's pitching to do the pitching. "There's no better way to learn," said Scott McCorkle, CEO of Salesforce's ExactTarget Marketing Cloud.
And learn it has. Salesforce's revenue jumped 29% over the previous year to $1.38 billion in the third quarter of 2014. The company expects to haul in up to $5.37 billion in 2015 and up to $6.5 billion the year after that.
According to Gartner, Salesforce is the worldwide leader in CRM, with a 16% share in 2013, ahead of SAP, Microsoft and IBM. Salesforce helps companies manage their interactions with customers and prospects. Marketing, sales, customer service and other departments can log and analyze their interactions with customers there, sharing information inside the software.
At the center of everything Salesforce is the cloud. Salesforce is accessible via web browser and phone, and not installed on user computers. Seizing on this feature, the company once used a "no software" sign in its logo. --ALEX KANTROWITZ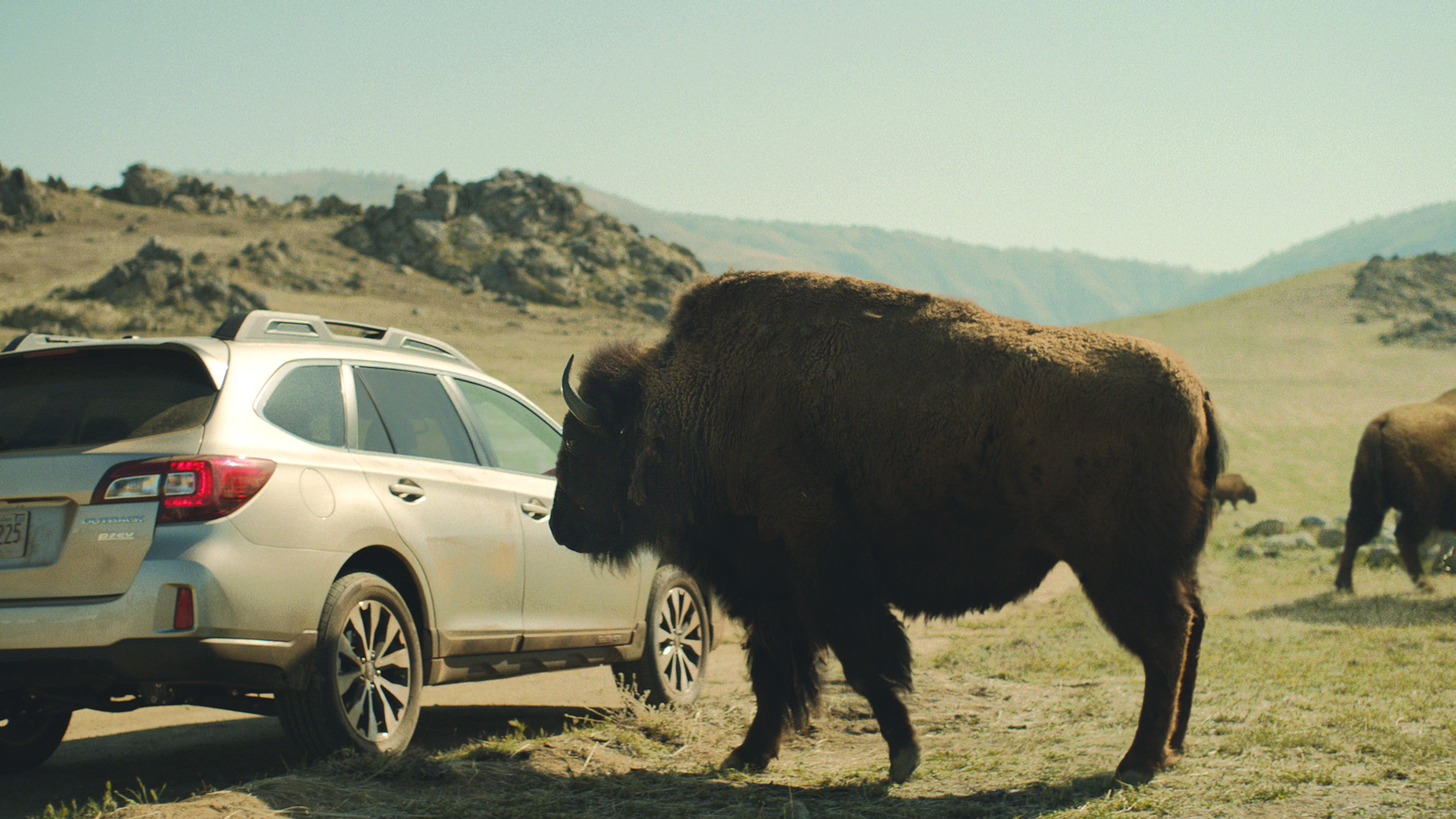 Subaru
Top Marketer: Alan Bethke, VP-marketing
Agency: Carmichael Lynch
Sales: 424,683 units in 2013
Since Subaru decided to deviate from engineering- and feature-focused campaigns in 2008 to embrace "Love," an umbrella campaign that focuses on the passion points of Subaru owners, the automaker has posted six consecutive years of record-breaking sales. This year, Subaru is projected to sell more than 500,000 units and hit an all-time high U.S. market share of 3.4%.
"The amount of momentum at Subaru is really incredible now," said Alan Bethke, VP-marketing, noting that 60% of Subaru sales in 2014 are "conquests" -- buyers switching from a different car brand.
Buyers have been drawn in part by the brand's distinctive, sometimes quirky personality. To promote the 2015 Subaru Outback among its outdoors-loving customers, Subaru partnered with Pendleton, the longtime manufacturer of blankets for America's National Parks, to create a branded blanket. The brand handed them out, along with passes to National Parks, to current and prospective Subaru owners.
Through its "Share the Love" holiday promotion, Subaru donates $250 to a charity of the buyer's choice for every car bought during the holidays. This year, Subaru said it will donate $17 million.
Subaru thinks "Love" is all it needs. Most brands "struggle to find the identity for each model, and then commonality to the brand overall," said Mr. Bethke. "We have all of that." --MAX WILLENS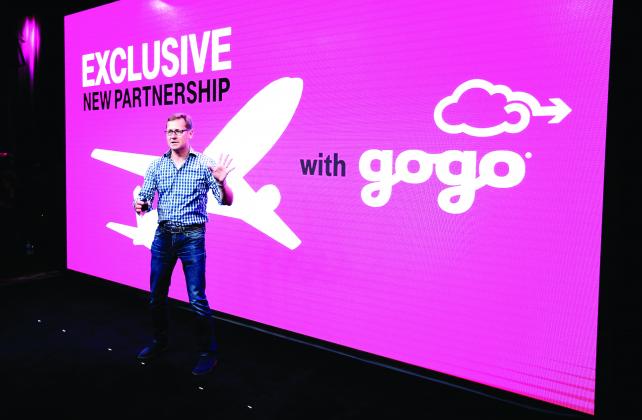 T-Mobile CMO Mike Sievert.
T-Mobile
CMO: Mike Sievert
Agencies: Publicis, Seattle; Hal Riney, S.F.
Sales: $21.4B year to date
At the most recent Consumer Electronics Show, T-Mobile CEO John Legere was kicked out of an AT&T party. The next day, he threatened to sue AT&T for its ads and disparaged Sprint (then pondering an acquisition of T-Mobile) as "a pile of spectrum."
Since then, Mr. Legere's momentum has not relented, nor has his company, which has become the fastest-growing in the industry. Aggressive promotions under the "Uncarrier" campaign brought T-Mobile 3.3 million postpaid subscribers for the first three quarters of this year. In the last quarter, T-Mobile was the only carrier among the top four to post gains across all four wireless customer categories. T-Mobile commands 10% of the U.S. wireless market by subscriber share, swiftly approaching third-placed Sprint, according to ComScore.
T-Mobile's challenger ethos has accelerated under Mr. Legere and CMO Mike Sievert with flashy promotions, such as an iPhone trial offer and subsidized music streaming. "We don't want to be the biggest investor in media. We want to invest in customers," Mr. Sievert said.
Its growth has been costly: T-Mobile posted widening losses last quarter. But it is rapidly convincing analysts expansion is sustainable, and that T-Mobile will handle it alone. In August, Sprint parent company Softbank dropped its acquisition bid. --MARK BERGEN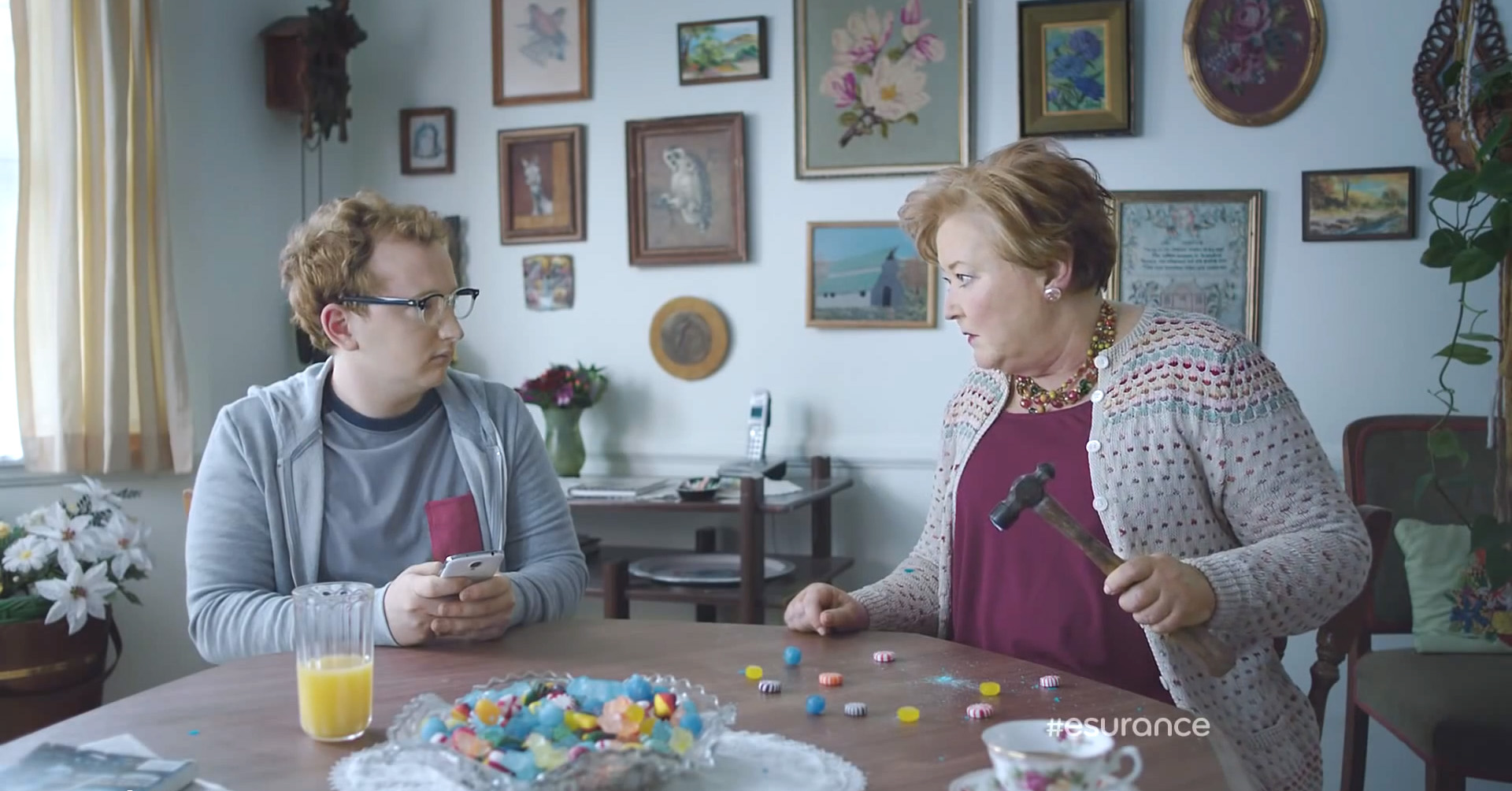 Esurance
Marketer to Watch
It nearly broke the internet with its clever Super Bowl sweepstakes giving away $1.5 million and created a meme with its delightful "That's not how any of this works" spots from Leo Burnett, Chicago. The Allstate unit also tweaked its rival with spots claiming it can save you money on car insurance in half the time of Geico. But for all its excellent marketing, Esurance isn't quite there yet -- this next year will tell whether its move into renters, motorcycle and homeowners' insurance will pay off. And the company will have to prove whether it can continue to spend heavily on marketing and still maintain profits.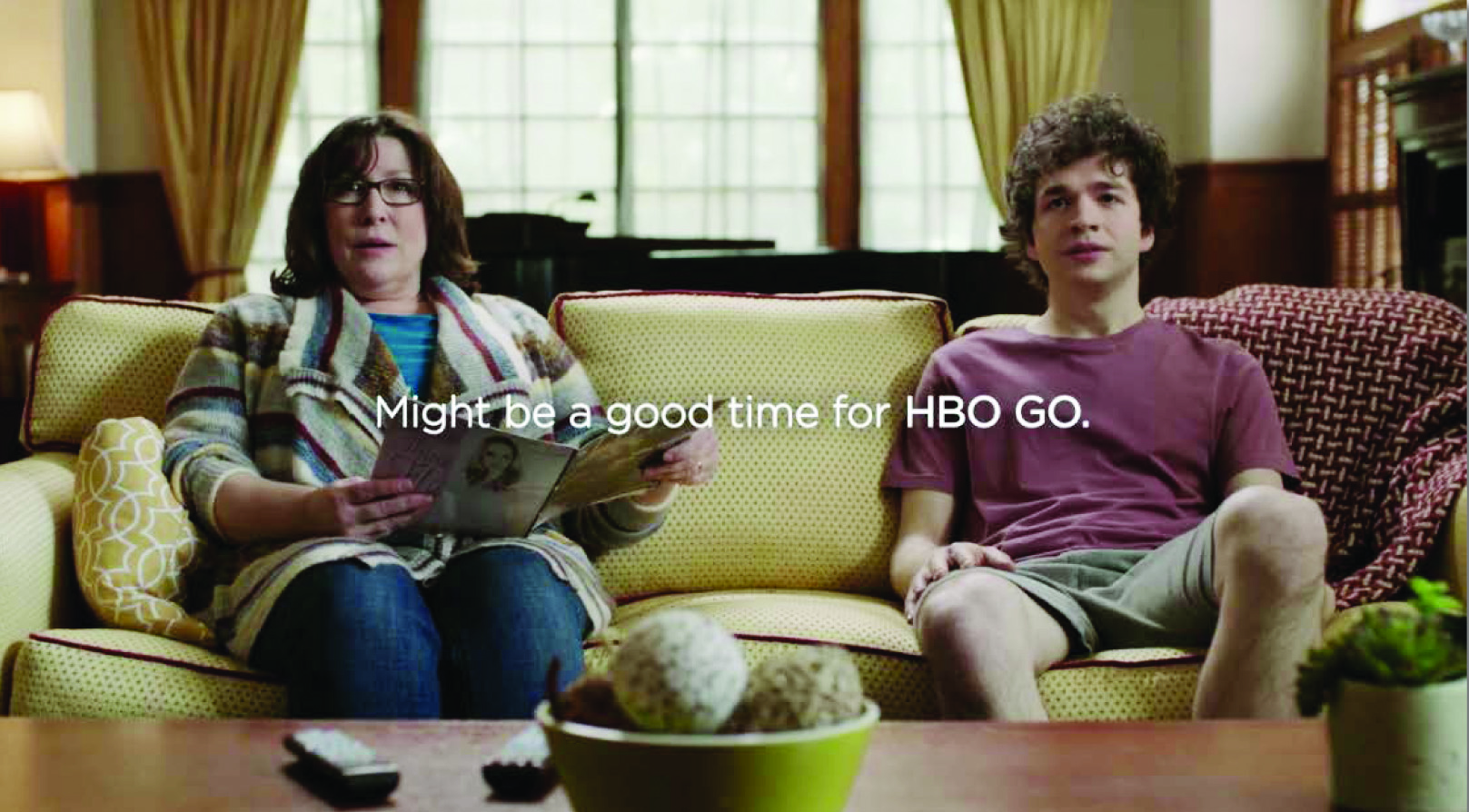 HBO
Marketer to Watch
The traditional premium cable network has morphed into a modern-day entertainment company. Already, it's been an innovator, marketing TV shows like "Game of Thrones" and "Girls" with extensive digital and social campaigns. Now HBO is thinking even bigger. In 2015, the company will roll out its first brand campaign in 20 years as it introduces a digital-streaming platform that will allow users to access HBO content without needing to be a pay-TV subscriber.
Keurig Green Mountain
Marketer to Watch
The marketer has revolutionized the coffee business with its K-cup single-serve technology. Coca-Cola was so impressed that it bought a 16% stake in the company this year. Meanwhile, Kraft Foods Group struck a major licensing deal that made brands like Maxwell House, Gevalia and McCafé available in Keurig formats. But for Keurig to stay hot, its forthcoming cold-beverage system must perform.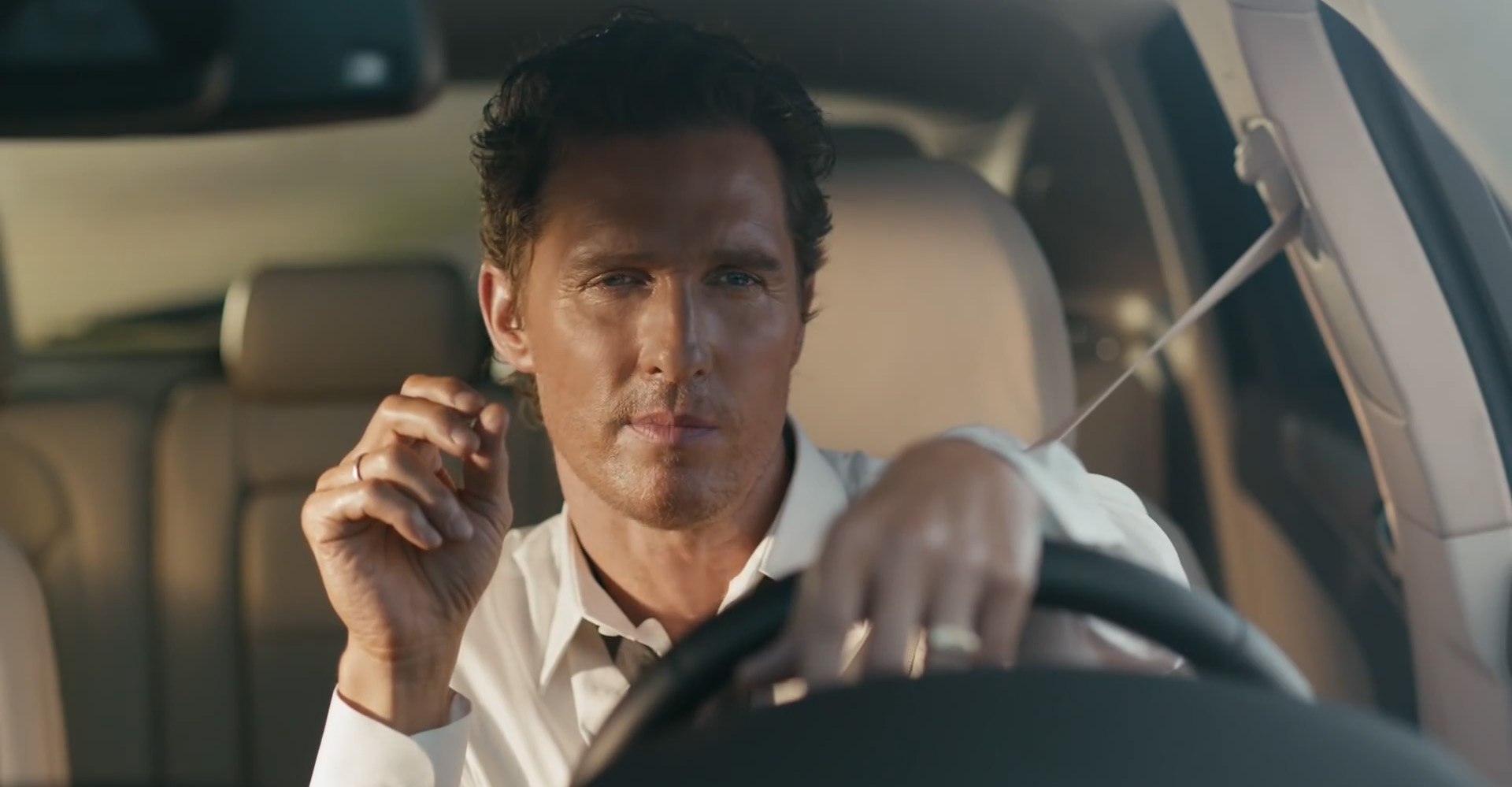 Lincoln
Marketer to Watch
All right, all right, all right. Ford Motor Co.'s Lincoln is laughing all the way to the bank as celebrities such as Jim Carrey, Conan O'Brien and Ellen DeGeneres satirize its Matthew McConaughey spots. The Hudson Rouge campaign -- and its parodies -- have lent a hipper and younger image to the luxury brand once associated with old codgers. More importantly, it lifted sales 11% in September and 25% in October. We'll be watching to see if Lincoln can sustain that momentum.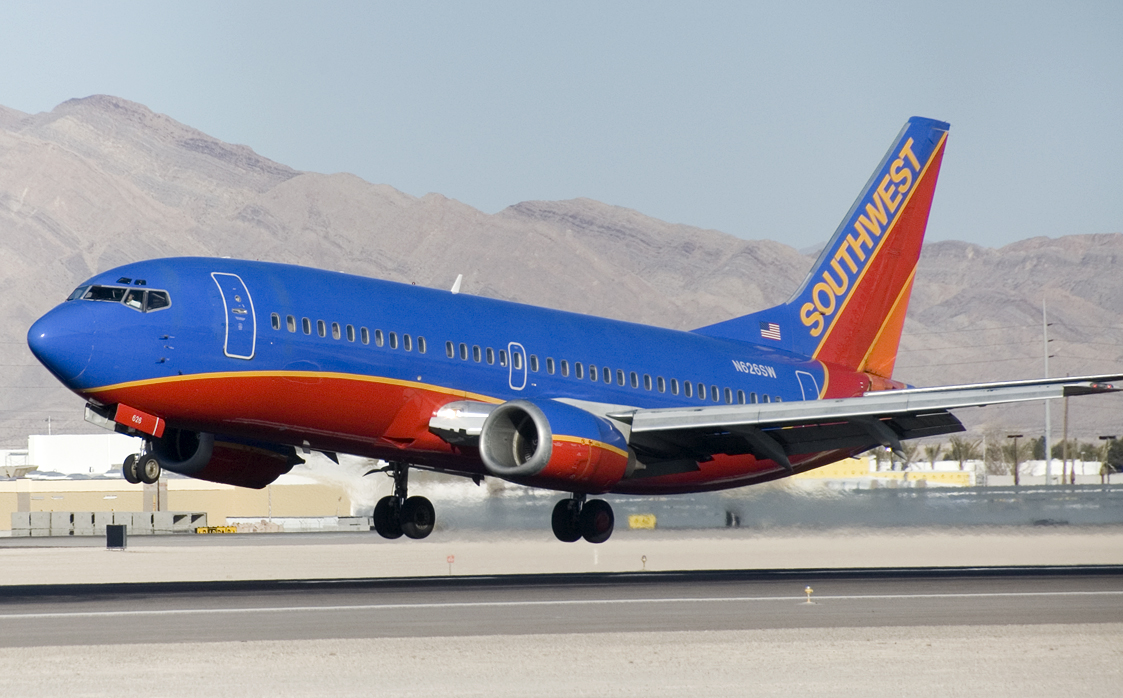 Southwest
Marketer to Watch
Its stock is a high flyer and its reputation for customer service is legendary. But it's too early to judge the airline's soup-to-nuts rebranding. That effort covers everything from a GSD&M-created campaign and tagline to in-airport signs and even the aesthetic of its planes. Southwest's acquisition of AirTran will be finalized by year's end and new hubs are on the way, but the company will have to manage all that expansion, and it's on-time rankings are already slipping.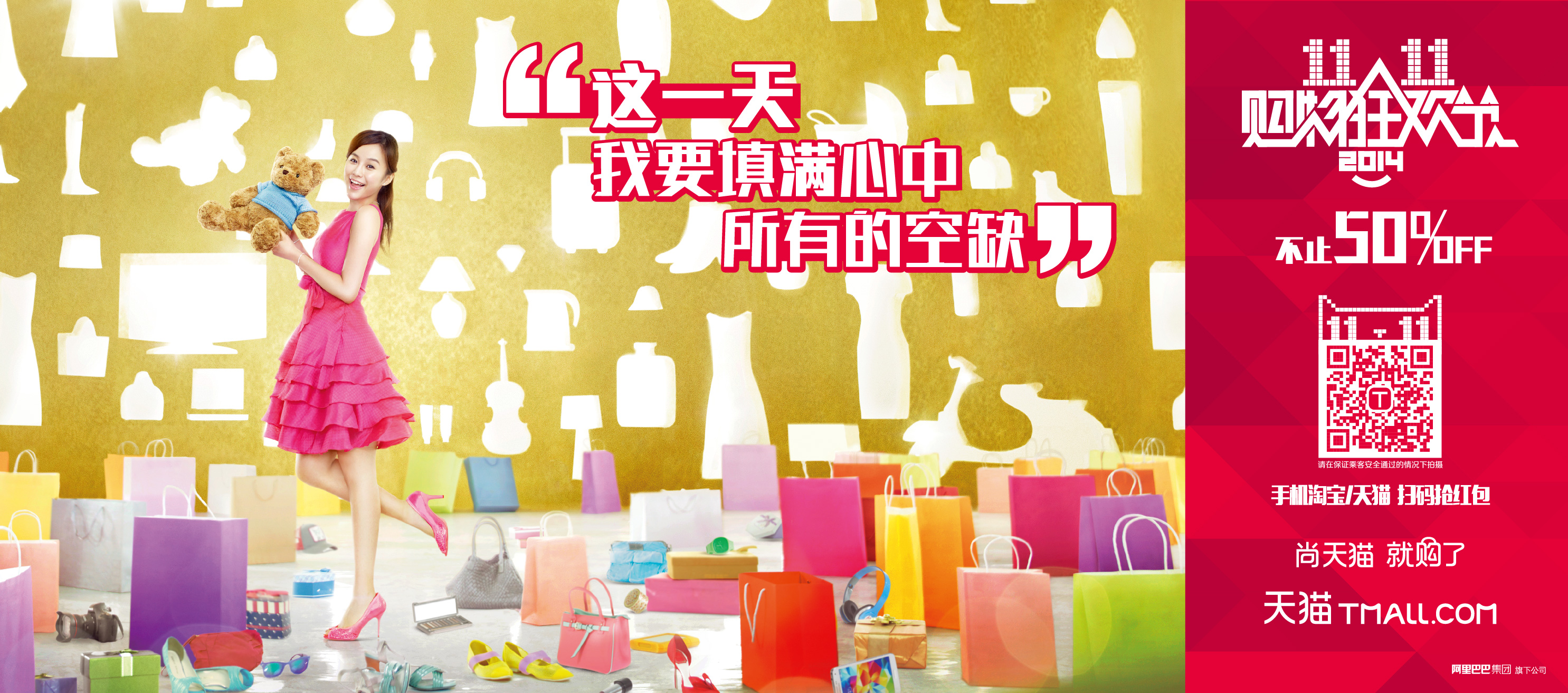 Alibaba
Global Marketer of Note
Its $25 billion initial public offering in New York broke records, and in November, the Chinese retailer sold $9.3 billion worth of goods in a one-day shopping fest enjoyed by shoppers from Brazil to Russia. Brands including Burberry and Apple have set up shop on Alibaba's virtual shopping mall as Chinese e-commerce moves past its reputation for cheap stuff and fakes. But Alibaba has even bigger ambitions -- it set its sights on building a global empire.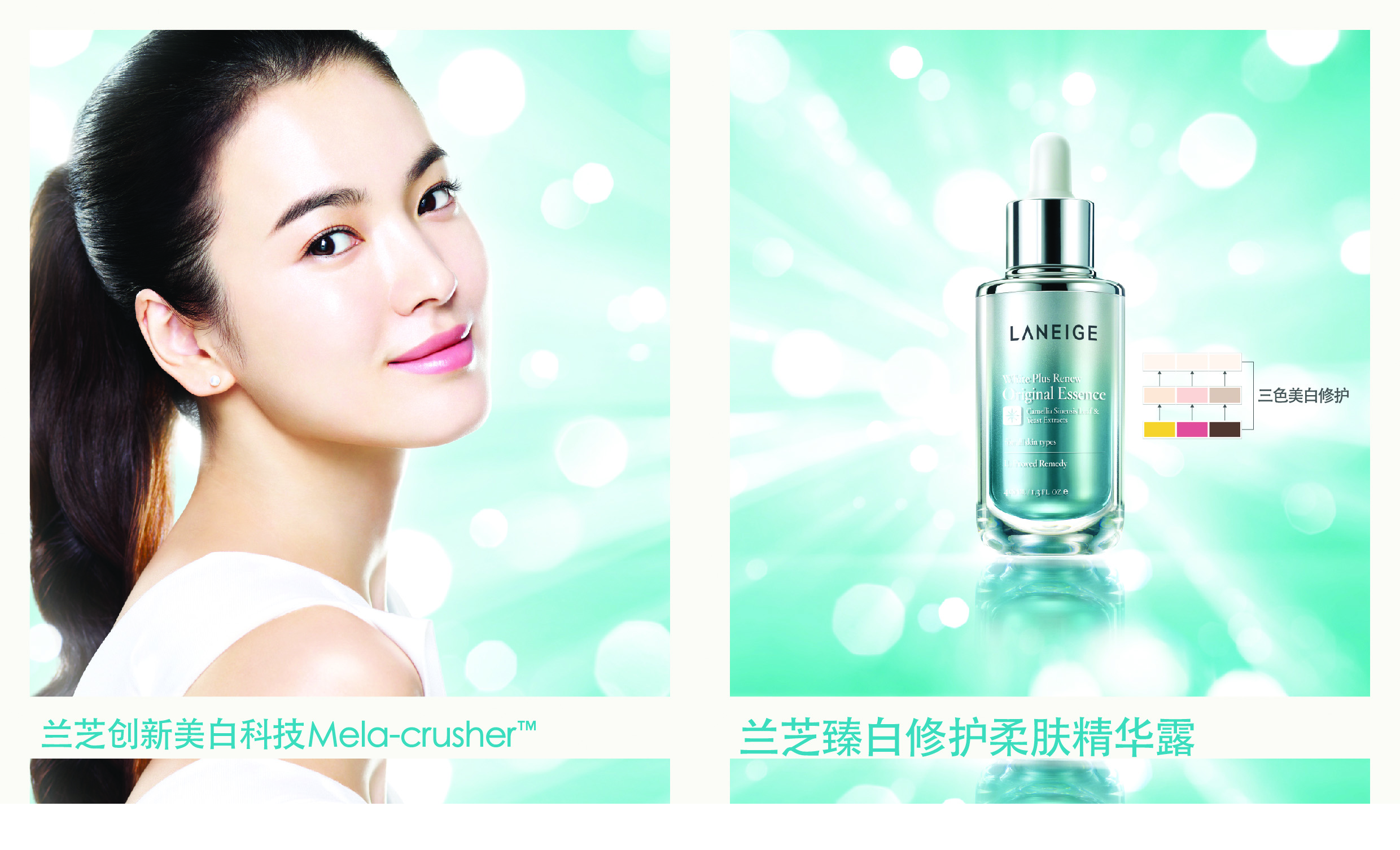 AmorePacific
Global Marketer of Note
This South Korean beauty giant is winning fans across Asia, with overseas sales rising 39% in the most recent quarter. Its brands, including Laneige, Etude House and Innisfree, have ridden the K-pop wave. One smart move: placing products in "My Love from the Star," a Korean TV show that was a sensation in China. Its ambitions now lie in China, and AmorePacific just built a production and research center in Shanghai.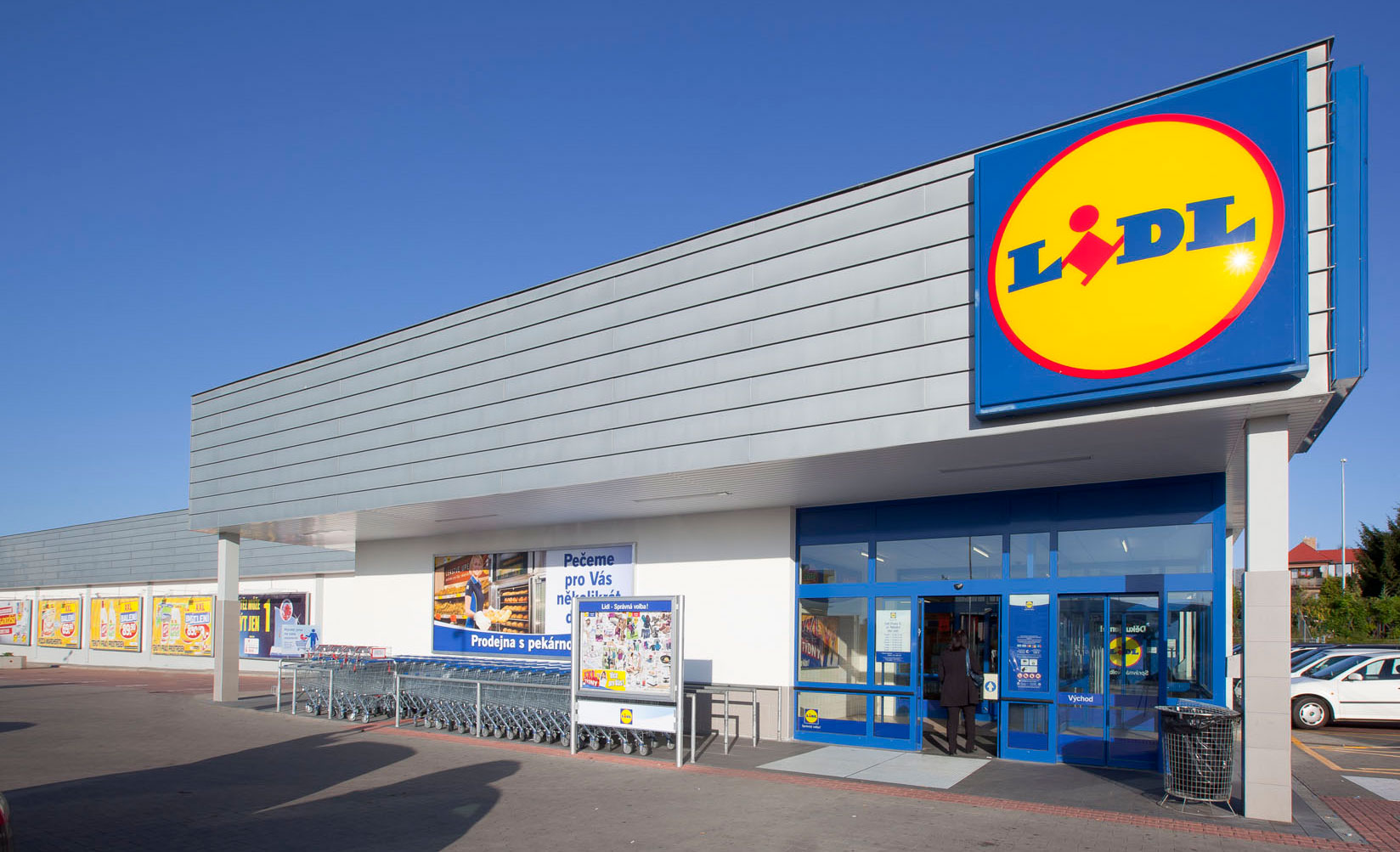 Lidl
Global Marketer of Note
Get ready: this no-frills German discount supermarket is heading to the U.S. in 2018. Lidl is the biggest brand in the Schwarz Group, which is on track to become Europe's biggest grocery retailer, overtaking Carrefour and Tesco, within three years. Lidl displays its produce in crates and offers rock-bottom prices on everything from cornflakes and shampoo to lobster and Champagne. It's an ambitious, savvy marketer, embracing local culture in 26 different countries.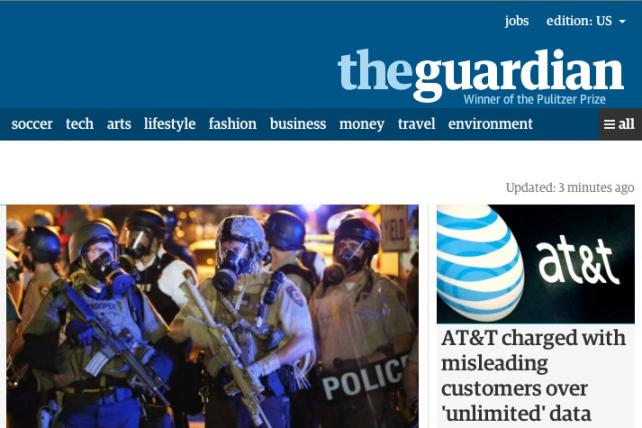 The Guardian
Global Marketer of Note
In the two years since it first demonstrated its powerful marketing muscle with the "Three Little Pigs," the Guardian has established a beachhead in the U.S. Under deputy CEO David Pemsel and working with Bartle Bogle Hegarty, the U.K. newspaper's distinct viewpoint is being heard in this market, with the #VoiceYourView campaign addressing the controversial issues of gun control, women in combat and internet privacy. We'll be watching The Guardian's push into Asia Pacific and the progress of its content division, Guardian Labs, which launched with a major Unilever partnership.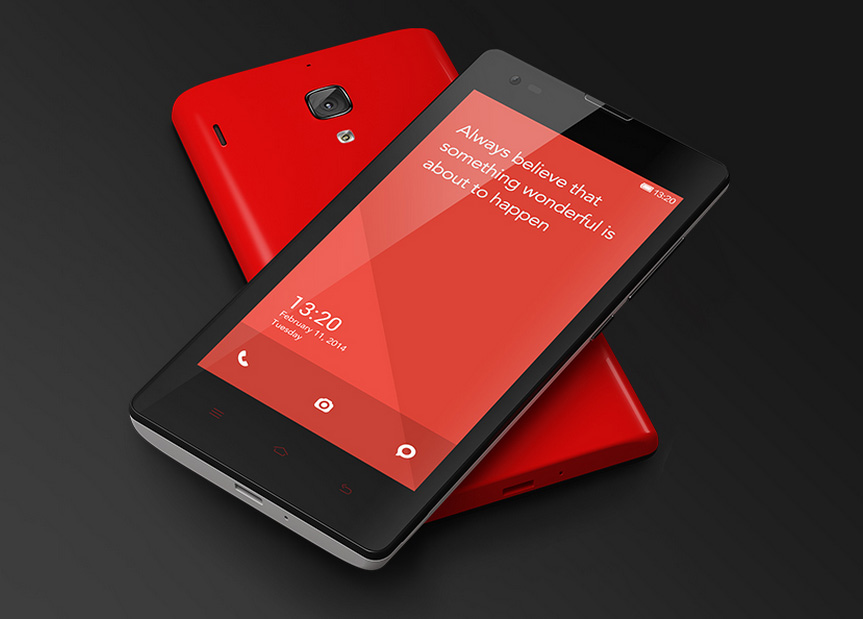 Xiaomi
Global Marketer of Note
This Chinese brand became an electronics giant in just four years by designing sleek, inexpensive smartphones. Now it is the world's No. 3 smartphone player; its flagship product offers specs on par with an iPhone at 40% of the price. The company avoids paid media and counts on fans to evangelize on social media and at events. Debate rages, meanwhile, about whether Xiaomi was "inspired" by Apple or outright copied it. And analysts are doubtful it can make a big play in the U.S. market.