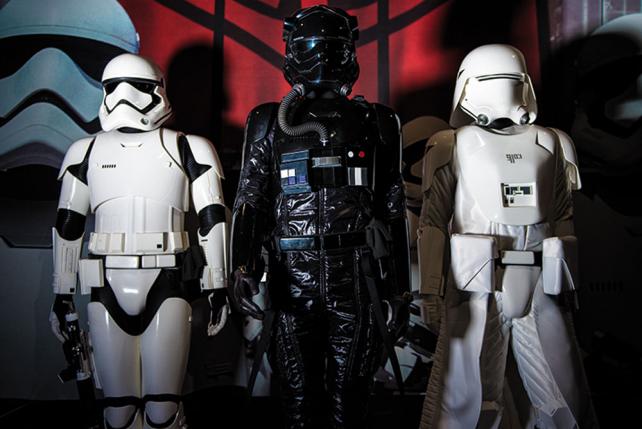 STAR WARS
Top Marketer:
Ricky Strauss, Walt Disney Studios' marketing president
Sales:
$50 million in advance ticket sales as of late November. Film opens Dec. 18.
W
alt Disney Studios' biggest marketing challenge for the newest "Star Wars" film was keeping the Force from awakening too soon.
"Star Wars: The Force Awakens" has been nearly inescapable: There are a multitude of themed products, everything from cereal boxes and coffee creamers to makeup and shoes to museum exhibitions and high-end fashion. The film had already sold more than $50 million in advance tickets four weeks ahead of its Dec. 18 opening, according to reports.
That seeming onslaught has actually been carefully orchestrated by Walt Disney Studios' marketing team, led by Ricky Strauss, marketing president, to ensure the hype doesn't peak too quickly. The studio has been very strategic in deciding on which platforms to launch content as it seeks to reach a new generation of fans who were too young or not even born when the last "Star Wars" movie was released.
Amid all the hype, the studio has still managed to maintain an air of secrecy around the film, generating excitement more for what it doesn't show than what it does. "We know how important it is that we get this movie right for fans, and that goes beyond just delivering an outstanding picture," said Alan Horn, chairman, Walt Disney Studios. "Our Walt Disney Studios' marketing team has created a bold, innovative and deliberate campaign for 'Star Wars: The Force Awakens' that has huge scope, yet preserves and celebrates the sense of mystery and wonder that is inherently 'Star Wars.'"
"The Force Awakens" is the first film Disney has managed in the franchise since it acquired Lucasfilm for $4 billion in 2012—and it's the first with no direct involvement from creator George Lucas. Ironically, Disney didn't have to quiet grumbling from hard-core older fans that the giant corporation would ruin the franchise, partly because so many were upset with Mr. Lucas' critically panned prequels.
When it hits theaters later this month, "The Force Awakens" will have already smashed ticket sales records. Appetite for the film was stoked with a series of trailers with hundreds of millions of views—each garnering more than the previous one, a rarity in the movie business.
The first trailer, which debuted last year in theaters and on iTunes, attracted 55 million views in the first 24 hours, and to date has been seen more than 150 million times. The second trailer, unveiled during a fan event, was live-streamed and watched 88 million times in the first 24 hours and more than 200 million times overall. The third trailer aired in October during ESPN's "Monday Night Football." It was seen by 128 million on TV and online within 24 hours of its release.
After the third trailer, ticketing sites like Fandango experienced outages, unable to keep up with demand. Imax reported $6.5 million in domestic ticket sales on the first day, far outstripping its previous single-day sales record of about $1 million; AMC said it has already sold out of 1,000 shows nationwide.
Disney has also pulled in all its properties to promote the film.
ABC late-night host Jimmy Kimmel hosted a special "Star Wars"-themed episode last month; Shonda Rhimes introduced new footage during the network's "TGIT" lineup; the Country Music Awards featured a "Star Wars"-themed opening segment; and the "Star Wars" score was performed by a cappella group Pentatonix and a full symphony orchestra at the American Music Awards.
"Good Morning America" anchors revealed new "Star Wars" toys while dressed up as characters from the film and re-created the trailer. There was a Pixar clip with the characters from the movie "Inside Out" reacting to the "Star Wars" trailer.
Disney has also carefully selected its digital and social media partners to take advantage of new technology innovations. For example, the "Star Wars" Instagram account released a 15-second look at the movie in August, becoming the first video content to be showcased in Instagram's new landscape video orientation. Then in September, "Star Wars" let audiences speed across the Jakku desert as a launch partner for Facebook's 360 Video.
Disney also hosted an 18-hour, global streaming unboxing of "Star Wars" merchandise, which culminated in retailers opening their doors at midnight on Sept. 4, which it christened "Force Friday."
Then there is the avalanche of merchandise: Disney declined to provide sales figures, but some analysts expect merchandise could bring in $3 billion just this year.
Typically merchandise tied to a movie isn't released until about eight weeks before a film's premiere, but Disney began selling "Star Wars" toys 15 weeks ahead of the opening. But it's not just fans who want in on the merchandise; so do brands.
The studio officially partnered with seven brands: CoverGirl and Max Factor, Duracell, Fiat Chrysler Automobiles, General Mills, HP, Subway and Verizon. Among the products from those partners are a makeup line, collectible cereal boxes and a special-edition notebook computer.
Commercials from the brands featuring characters and scenes from the movie have garnered plenty of attention in their own right. Verizon used Chewbacca and BB-8 to explain its cellular network, while HP's series of "Star Wars" ads sends the message to keep reinventing. Duracell's commercial, "Battle for Christmas Morning," has even been accused of including spoilers.
Elsewhere, Spotify has assembled "Star Wars" playlists, Adidas created customizable "Star Wars" sneakers and Pottery Barn is selling a $4,000 Millennium Falcon bed for children.
There's also been a meaningful push internationally, especially in China, the second-largest film market. Disney has made all six previous movies available to stream online through Tencent Holdings. And at an event in October, 500 Stormtrooper figures took over the Great Wall of China.
There's a bespoke collection of stamps in the U.K.; in Russia, there was an exclusive "Star Wars"-themed concert as part of MasterCard's "Priceless Experiences" campaign; and in partnership with Galeries Lafayette in both Berlin and Paris, the Disney team created window displays featuring costumes and set pieces from the film.
The publicity machine isn't expected to die down anytime soon, with marketing efforts planned into the New Year. And with three films planned through 2017, this is likely only the first phase in Disney's long-term efforts to build the franchise.
The Force will be with us for a long time.
Photo Credit:
Nathan Skid
Interactive Design by
Chen Wu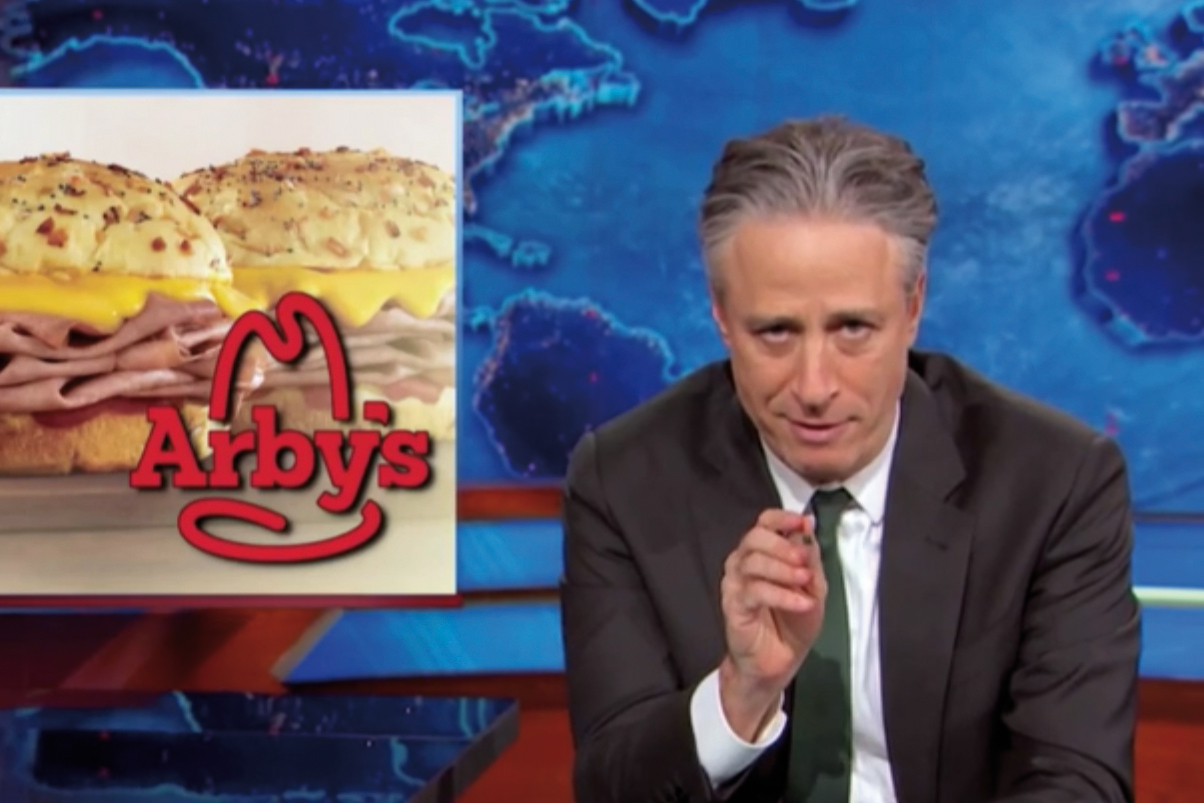 ARBY'S
Top Marketer:
Rob Lynch, brand president and chief marketing officer
"I
f we keep going the way we're going right now, I think 2017 could be a coming out year for Arby's at the Super Bowl," says Rob Lynch, Arby's brand president and chief marketing officer. With continued social buzz and sales growth that well outpace the fast-food industry, the idea isn't too far-fetched.
Arby's has successfully inserted itself into pop culture in recent years, reaching out to Pharrell about his memorable hat, which resembled the brand's logo, at the 2014 Grammy Awards. And it wasn't afraid to poke fun at itself with a comical send-off for "The Daily Show" host Jon Stewart in August. In the middle of all that came the brand's "We Have the Meats" rebranding effort launched in August 2014. This year's push included a hotline to help vegetarians, underscoring the brand's commitment to meat: It famously produced a 13-hour (yes, hour) commercial that showed its brisket cooking in 2014.
Third-quarter sales rose 9.6%, outpacing major burger chains, as well as industry darlings Chipotle and Starbucks.
"Now we're challenging ourselves to find ways to kind of put ourselves out there even further, to take even more risks, because that's how we're going to break through and stand out," Mr. Lynch said.
Indeed, Arby's is a small fry in the sector. "We're outspent three-to-one by most of our competitors and 10-to-one by McDonald's," he added. "It keeps us scrappy and always trying to think a little differently so we can break through."
When Mr. Lynch arrived at Arby's in 2013, there was not much confidence in what the brand, owned by Roark Capital, stood for. Arby's had three months of national media and nine months of local spending. Now, it has eight months of national and four of local. Marketing spending rose about 12% in 2015 and is on track for a 15% jump in 2016. The budget is soaring, in part, because franchisees send in more ad dollars as their sales rise. Franchisees have also decided to put even more money behind the advertising because it is working. Mr. Lynch expects total marketing spending of about $135 million next year, with $80 million of that dedicated to national spending. National spending was about $30 million in 2013 and $60 million this year, he said.
Photo Credit:
Courtesy Arby's/"The Daily Show"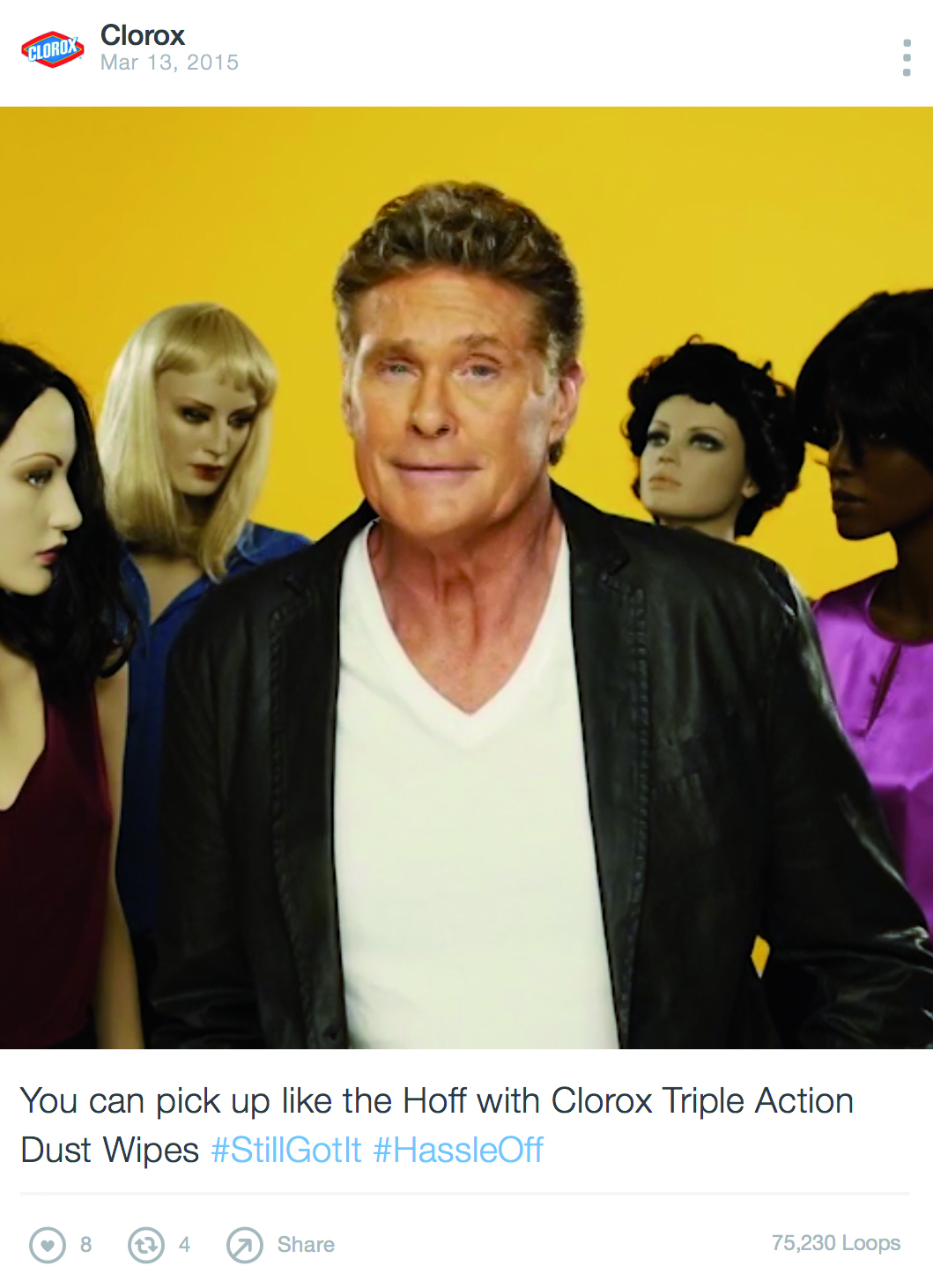 Top Marketer:
Eric Reynolds, CMO
C
lorox Co. defied the conventional wisdom of packaged goods in recent decades—and that's paying off big now.
After decades of investor pressure to get more global, Clorox still derives 81% of its sales from the U.S. And despite pressure to specialize, the household products power has seen some of its greatest growth from Hidden Valley Ranch dressing and Burt's Bees personal care.
Results the past year have consistently exceeded expectations; currency-neutral sales were up 5% for the fiscal year ended June 30 and 6% last quarter. Clorox gained share in nearly two-thirds of its categories for the 52 weeks ended Oct. 31, including its five biggest, according to Nielsen data from Deutsche Bank. The stock was up 24% for the year ended Nov. 19, as the S&P 500 slid 1%.One area in which Clorox has gone with the crowd—and even led it—is shifting money to digital, which now accounts for more than 40% of the company's media spending. That's not from trying to hit a target, but from following consumers and strategy, said Chief Marketing Officer Eric Reynolds.
Programmatic digital ads that match recipes with people's taste profiles are one factor behind Hidden Valley's surprising success, led by dry mixes.
"The big unlock for us was getting Hidden Valley outside the salad and seeing it as a flavor accompaniment—something that could enhance a meal or side dish," Mr. Reynolds said. "We are a recipe machine now, and because digital is so effective and targeting so smart, we can get the right kind of recipes to people in very effective ways."
Hidden Valley is one of Clorox's high-priority "growth" brands, but the flagship bleach is actually one of its lower-spending-priority "fuel" brands. Even so, Clorox has been roughly holding share in bleach, and that area is responsible for some of the company's most creative marketing. It has partnered with Dr. Ruth and David Hasselhoff on quirky social media promotions and sponsored "bleachable moments"—awkward snippets—from "The Bachelorette" on ABC.
Photo Credit:
Courtesy Clorox
CONSTELLATION BRANDS
Top Marketer:
Jim Sabia, CMO-beer division
Sales:
Up 16% for the 52 weeks ended Oct. 4
T
he sun keeps shining on the maker of Mexican imports Corona Extra and Modelo Especial. As other big beer marketers struggled to grow sales in 2015, Constellation surged, thanks to consistent "Find Your Beach"-themed marketing on Corona Extra and new investment in Modelo Especial, which launched its first-ever national general-market campaign. Sales across all Constellation beer brands—which include Pacifico and Negra Modelo—jumped 16% in the 52 weeks ending Oct. 4, according to IRI, which does not include bar sales. That compares with total beer category growth of 4.5%.
As other marketers shifted agencies and plotted new campaigns, Constellation kept its long-standing relationship with Cramer-Krasselt for Corona Extra, whose sales surged 11.9% in the 52-week period ending Oct. 4, according to IRI. When consumers "hear our commercials, or see us in social and digital, it's the same message building and building every year," Jim Sabia, CMO for Constellation Brands' beer division, recently told Ad Age.
But Constellation did make some adjustments—and they paid off. Corona Extra got a new can design that more closely resembles its bottle design. The marketer treated the overhaul like a new product launch, putting ad money behind it and using a "message in a bottle" theme. One spot showed a can washing up on shore inside a bottle. Can sales jumped 99% and now make up more than 5% of Corona volume compared with 2.5% before the redesign.
The marketer also launched a campaign for Corona Light under new agency Ogilvy. Ads dubbed it the "light cerveza" and included shots of people dancing and playing volleyball—giving it a bit more energy than the more relaxed feel of Corona Extra. It resulted in double-digit percentage growth for Corona Light packages, according to Constellation.
Photo Credit:
Courtesy Constellation Brands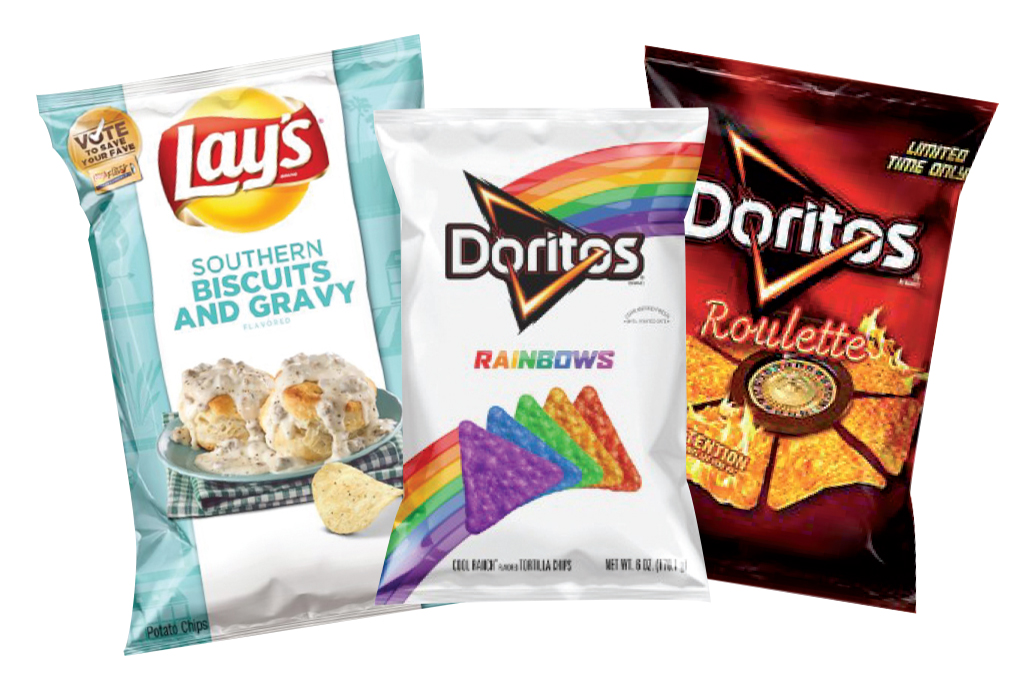 FRITO-LAY AMERICA
Top Marketer:
Ram Krishnan, CMO
Sales:
$10.3 billion for the 36-week period ending Sept. 5
P
epsiCo-owned Frito-Lay is proving that big food brands can survive—and even thrive—in an age when most of the buzz is around smaller startups. Consider this: Frito-Lay commanded an astounding 74% share of the tortilla/tostada category, with more than $3.5 billion in sales, during the 52-week period ending Oct. 4. Yet the marketer is still growing that massive base, with sales of Frito-Lay brands up nearly 3% in the period, thanks to the likes of Doritos, which grew its core brand sales 6.3% and has a nearly 41% share.
Despite that heft, Doritos is anything but lazy, running marketing that is as progressive and innovative as any buzzy small brand. For instance, this year it introduced limited-edition Doritos Rainbows. The colorful chips were sold via an online fundraising campaign benefiting an LGBT youth support group. Describing the program in September, Ram Krishnan, Frito-Lay's chief marketing officer, said, "Doritos the brand has stood 'for the bold,' and we believe there is nothing bolder than being yourself."
The marketer is also far from timid with its digital marketing, dedicating roughly 10% of its budget to experimental efforts. When Frito-Lay brought Doritos "Roulette" bags to the U.S. this year, it leaned heavily on social media. The packages include what appear to be identical, regular nacho-cheese-flavored chips, but one out of every six chips is super spicy. Doritos perpetuated the gambling theme by running games of chance on Twitter and hosting a live game show on Periscope. And the marketer continued to win attention with its annual "Do Us a Flavor" contest for Lay's, which gives fans a chance to submit flavor ideas. The winner—Southern biscuits and gravy—played off a regional theme that was pushed this year.
Photo Credit:
Courtesy Frito-Lay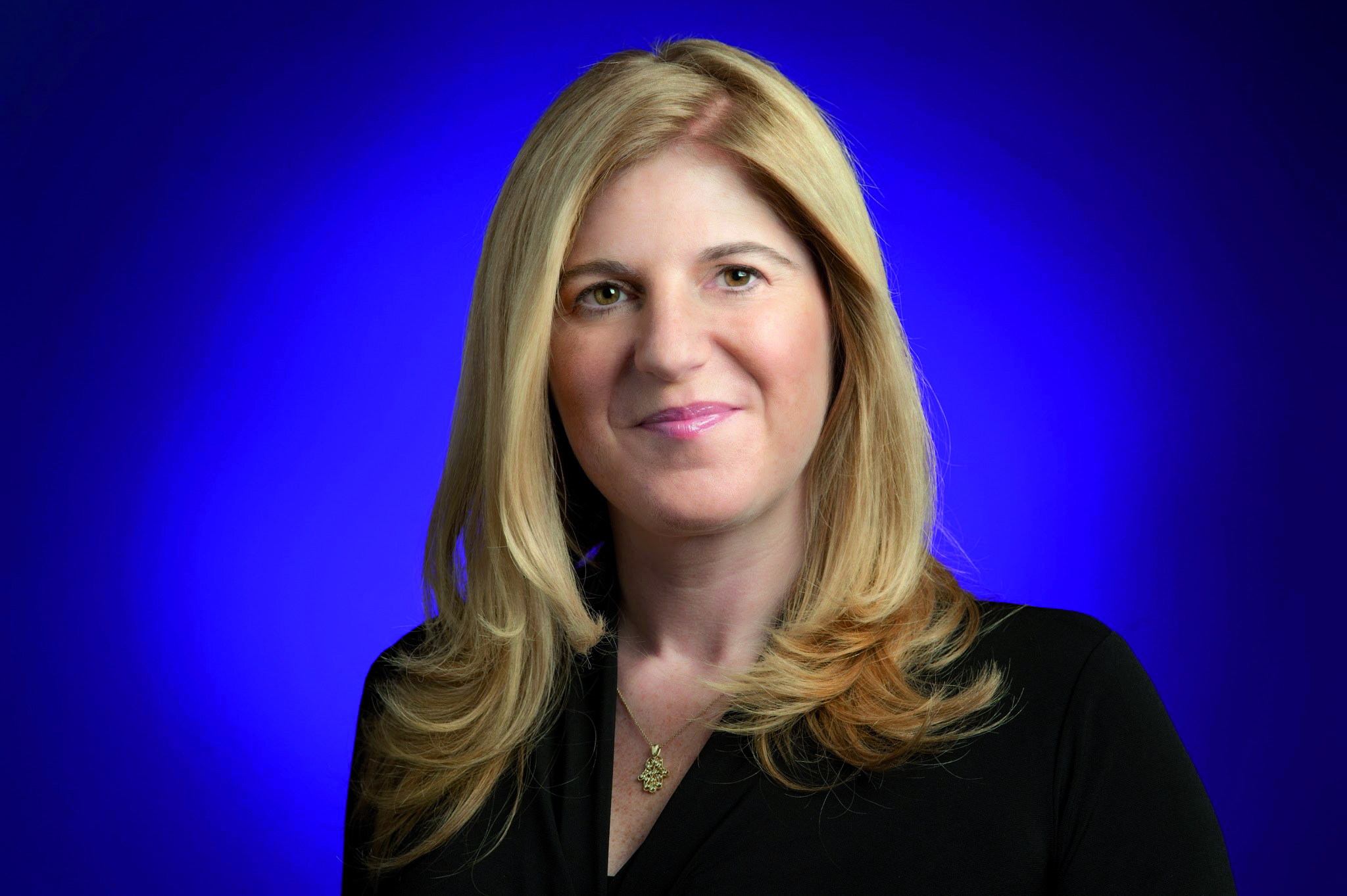 Top Marketers:
Lorraine Twohill, senior VP-marketing; Jeff Whipps, VP-marketing for search and brand; Andy Berndt,VP-Creative Lab
Revenue:
$53.7 billion through the first nine months of 2015
G
oogle's brand underwent a serious overhaul this year.
It spawned its own parent company, Alphabet, and named a new CEO. It spun off several companies under Alphabet, including moonshot factory [X], which is responsible for initiatives like self-driving cars. And it redesigned its iconic logo.
"Alphabet allows Google to focus. That's the whole purpose really of Alphabet. What Google is today is an easier story to tell," said Google Senior VP-Marketing Lorraine Twohill.
A large part of that story is mobile, which factored into the redesigned logo that renders better on mobile devices. As significant as the brand overhaul was, "the single biggest shift for us is mobile," Ms. Twohill said.
Many of Google's marketing campaigns over the past year have centered on its mobile businesses. Google's "Parisian Love" campaign told a family origin story through search queries. Google has told sentimental stories about how people use its mobile products like Android; Google's search app; Google Maps; Google Translate and YouTube, the last of which counts more than half of its views on mobile devices.
Not only are more mobile devices and screens featured in Google's ads, there is more mobile talent on Google's marketing team. "We've had to learn how to do app marketing. It's a new skill set for the team," she said.
Google's mobile marketing push seems to have put more money in its coffers. The company's ad revenue continues to increase at a steady pace, but in the third quarter of 2015, Google attributed the 17% year-over-year increase in ad revenue for its own properties—like search results pages—"primarily" to an increase in mobile search activity.
Important as mobile is to Google's business and its marketing, so is ad tech. Lately Google has been trying to persuade brand advertisers to put their ads in Google's programmatic pipes, as opposed to only putting them on YouTube. However, even Google's own top marketer had to be convinced that adopting ad tech didn't mean sacrificing creativity in Google's own campaigns.
"My media team pretty much staged an intervention with me," Ms. Twohill said. After a three-hour training session, she came to realize that "programmatic is just a means to an end." With that insight, Ms. Twohill's team looked at Google Trends data that showed young women search for beauty tips in the morning, and it programmatically targeted ads featuring beauty-focused YouTube stars to that audience during that timeframe. "We've got to make sure we can do great creative as we go down this path, and we've found that we can."
Photo Credit:
Courtesy Google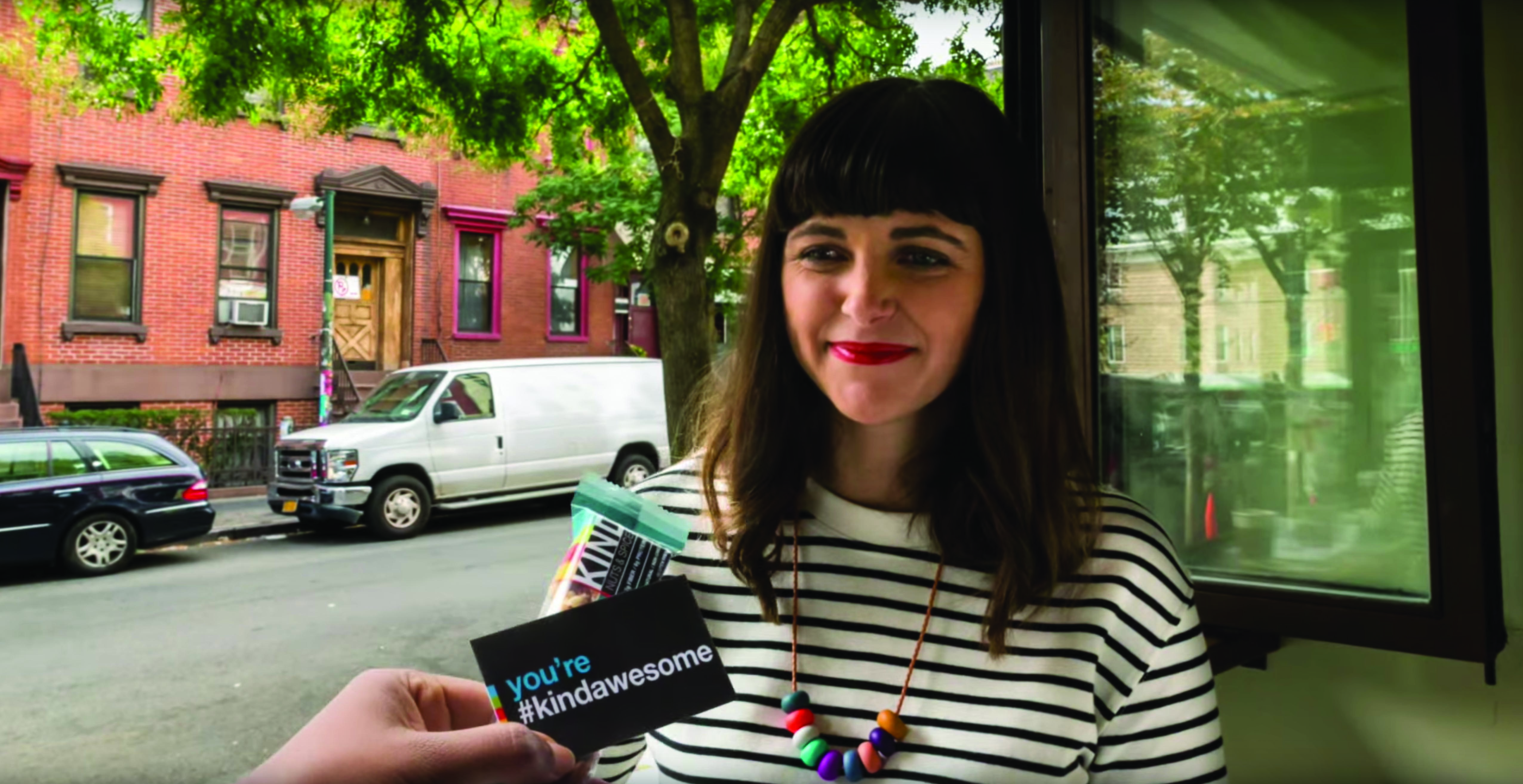 KIND
Top Marketer:
Lisa Mann, exec VP-marketing
Sales:
More than 1 billion bars sold since '04
K
ind presented its biggest marketing push yet on Nov. 13, also known as World Kindness Day, expanding its longstanding practice of rewarding people for acts of kindness with cards redeemable for free Kind bars. Until then, staffers led the effort. Exec VP-Marketing Lisa Mann, for example, gives out cards when she sees someone give up a seat on the subway or help a fellow airplane passenger stow a suitcase.
"We believe in grassroots and doing a lot ourselves," Ms. Mann said of Kind, which got its start in 2004 and which she joined in 2015. "The only marketing that's really been done is field marketing and communications, or classic PR."
To take the #kindawesome cards to channels such as Facebook, Twitter, email and text, the company brought on The Barbarian Group for agency help.
By the afternoon of Nov. 13, the program could be considered a success, generating more than 1.2 million impressions on both Facebook and Twitter. Soon after, Kind halted promotional efforts due to the terrorist attacks in Paris that evening.
Earlier in 2015, Kind had to fend off a warning letter from the U.S. Food and Drug Administration, which said it could not use the word "healthy" to promote products with more saturated fat than federal standards allow. Kind changed its packaging and other wording to comply. And it stepped up its outreach, urging the FDA to recognize nutrient-rich products as "healthy." Said Ms. Mann: "We believe there is a bit of an education process that foods like nuts, avocados, salmon and eggs are healthy fats." Through its Instagram page, Kind began discussing healthy fats by linking to articles and using a #startthediscussion hashtag.
Next up: new flavors and seven Fruit & Nut Bars will soon have 15% to 50% less added sugar. But don't expect major campaigns with classic marketing tactics from the privately held marketer. "We really believe that the magic of the brand is that people continue to feel like they've discovered Kind as opposed to it being heavily marketed," Ms. Mann said.
Photo Credit:
Courtesy Kind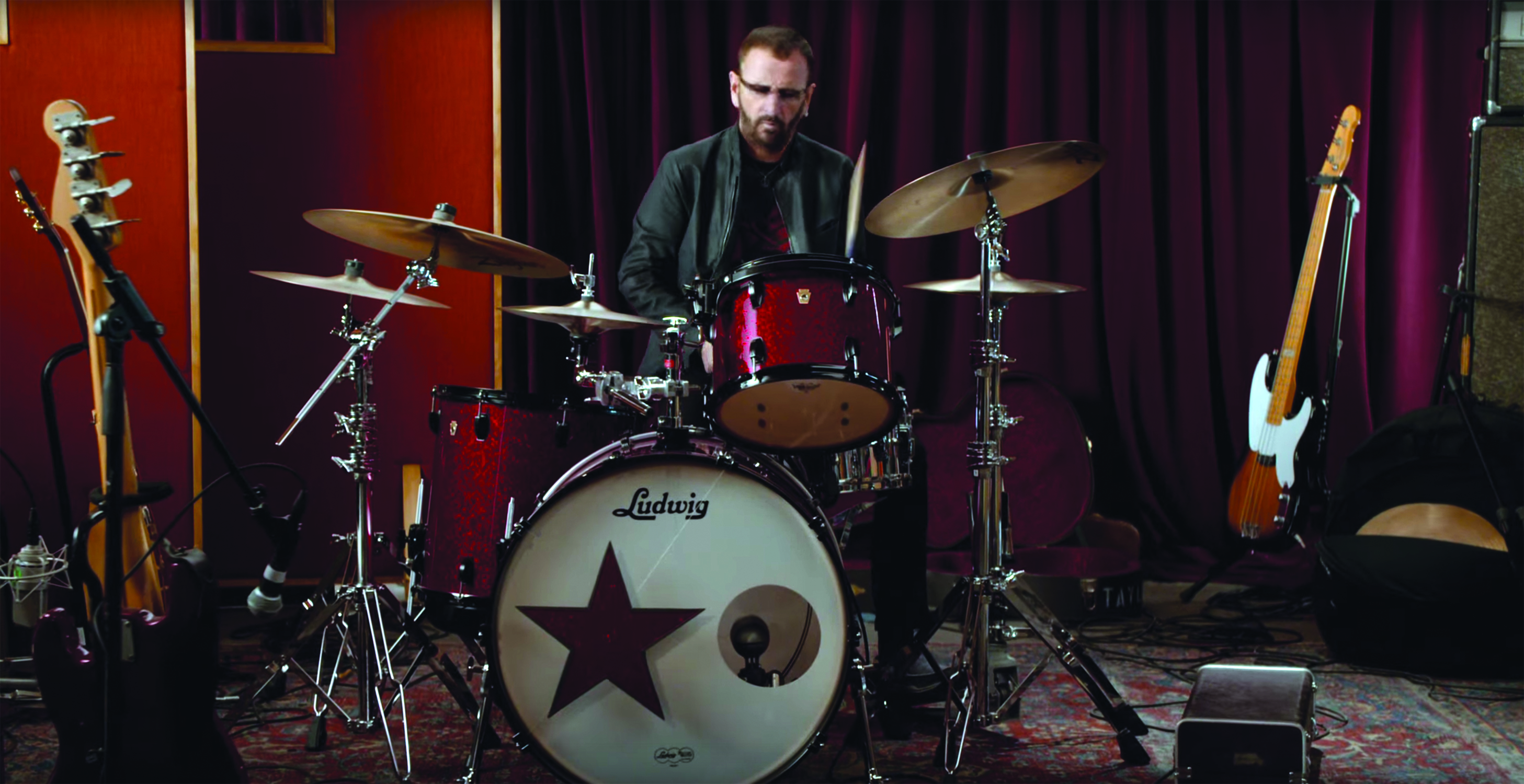 SKECHERS USA
Top Marketer:
Robert Greenberg, CEO
Y
ou could call Skechers the comeback kid of the sneaker world. After a brand-damaging snafu with its Shape-ups toning shoes four years ago—and a hefty $40 million Federal Trade Commission-approved settlement—the retailer has more than revived itself. Earlier this year, it became the second-largest athletic footwear brand in the U.S., behind Nike.
New endorsements by male celebrities including Ringo Starr and Mariano Rivera this year, along with a diversified product offering of relaxed-fit footwear, have attracted more men to the Manhattan Beach, Calif.-based brand, which now has more than 1,200 stores worldwide. A clever Super Bowl ad with baseball great Pete Rose last February also won over new customers.
"You can't build a brand without celebrities in the sports world," said CEO Robert Greenberg, who founded the company in 1992. Skechers' advertising budget is also on the rise—last year, the company spent $141.7 million on measured media, up 20% from 2013. Sales for 2014 were a record-breaking $2.4 billion.
The popularity of "athleisure"—that mix of sportswear and fashion—as a trend has also been a boon for Skechers, according to Mr. Greenberg.
"Color and materials have really swept into athletic footwear in a huge way," he said. "People are buying more sneakers than ever before in so many different combinations."
Last October, the sneaker chain unveiled a flashy flagship in Manhattan's Times Square—its second in the pricey neighborhood—where it offers mobile pay options and a "fun zone" for kids. Indeed, children are another key demographic for Skechers, which has targeted them through the creation of its own animated characters like Twinkle Toes, a music-loving girl whom the firm turned into a doll, which it sells.
The momentum should only continue when Skechers sponsors the Los Angeles Marathon in February, which will be the first time the company puts dollars behind such a high-profile race.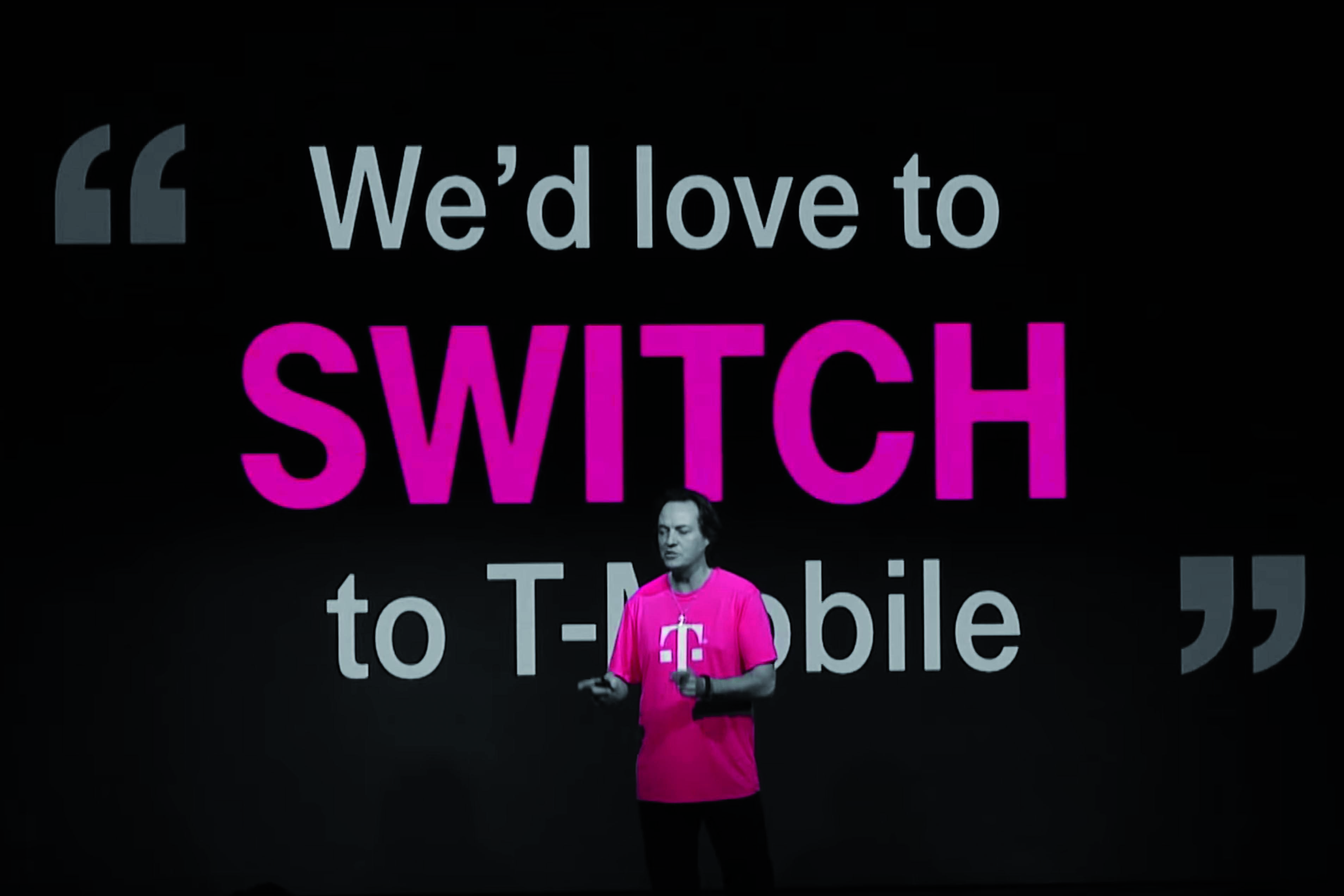 T-MOBILE
Top Marketers:
Andrew Sherrard, CMO; Peter DeLuca, senior VP-brand advertising
Subscribers:
58.9 million
T
-Mobile CEO John Legere is no stranger to social media. He's known for Periscoping his morning jogs and taunting Sprint CEO Marcelo Claure on Twitter, brazenly provoking him with phrases like "You mad, bro?" after insulting Sprint's promotions.
And while Mr. Legere torments Mr. Claure online, T-Mobile itself has been tormenting Sprint in a big way: It has supplanted Sprint as the No. 3 carrier in the U.S.
Mr. Legere proclaimed that fact earlier in the year, but in early August, it became official: In its second quarter, ended June 30, the carrier tallied 58.9 million subscribers, inching past Sprint's 56.8 million customers for its first fiscal quarter, ended June 30. In its most recent quarter, T-Mobile added 1 million new subscribers, though it missed analysts' profit estimates, thanks to promotions like free streaming music and price cuts that affected its bottom line.
The company managed to squeeze past Sprint, in part, by fulfilling its Un-Carrier promise: to be an irreverent carrier that, unlike its competitors, has customers' best interests in mind.
T-Mobile was also on last year's Marketer A-List, as a result of the work of Mr. Legere and then-Chief Marketing Officer Mike Sievert, who became chief operating officer in February. On Mr. Sievert's watch, the company unveiled its Un-Carrier positioning, but his replacement, now-CMO Andrew Sherrard, and Peter DeLuca, senior VP-brand advertising, are the keepers of that flame, continuing the marketing strategy that's been so successful.
"The Un-Carrier strategy is such a phenomenal, simple strategy. We find out what customers don't like, we follow those pain points and in unique and provocative ways, we give the consumer what they want in wireless," said Mr. Sherrard.
Listening to customers is one thing, but Mr. DeLuca said it requires a fast and nimble company to be able to immediately respond to not just to market competition, but to what consumers want. "You need to be able to get in there and respond directly or listen to them and make an impact on what your products and services are going forward," he said.
T-Mobile may be basking in success now, but it can't rest on its laurels. Sprint in recent months said it is working on a turnaround and aggressive marketing is to be expected, and Verizon and AT&T also continue to be formidable competitors. Still, T-Mobile has been able to meet its competitors' offers and undercut them, bringing in new customers, proving that its pro-customer stance likely isn't going to falter anytime soon.
Photo Credit:
Courtesy T-Mobile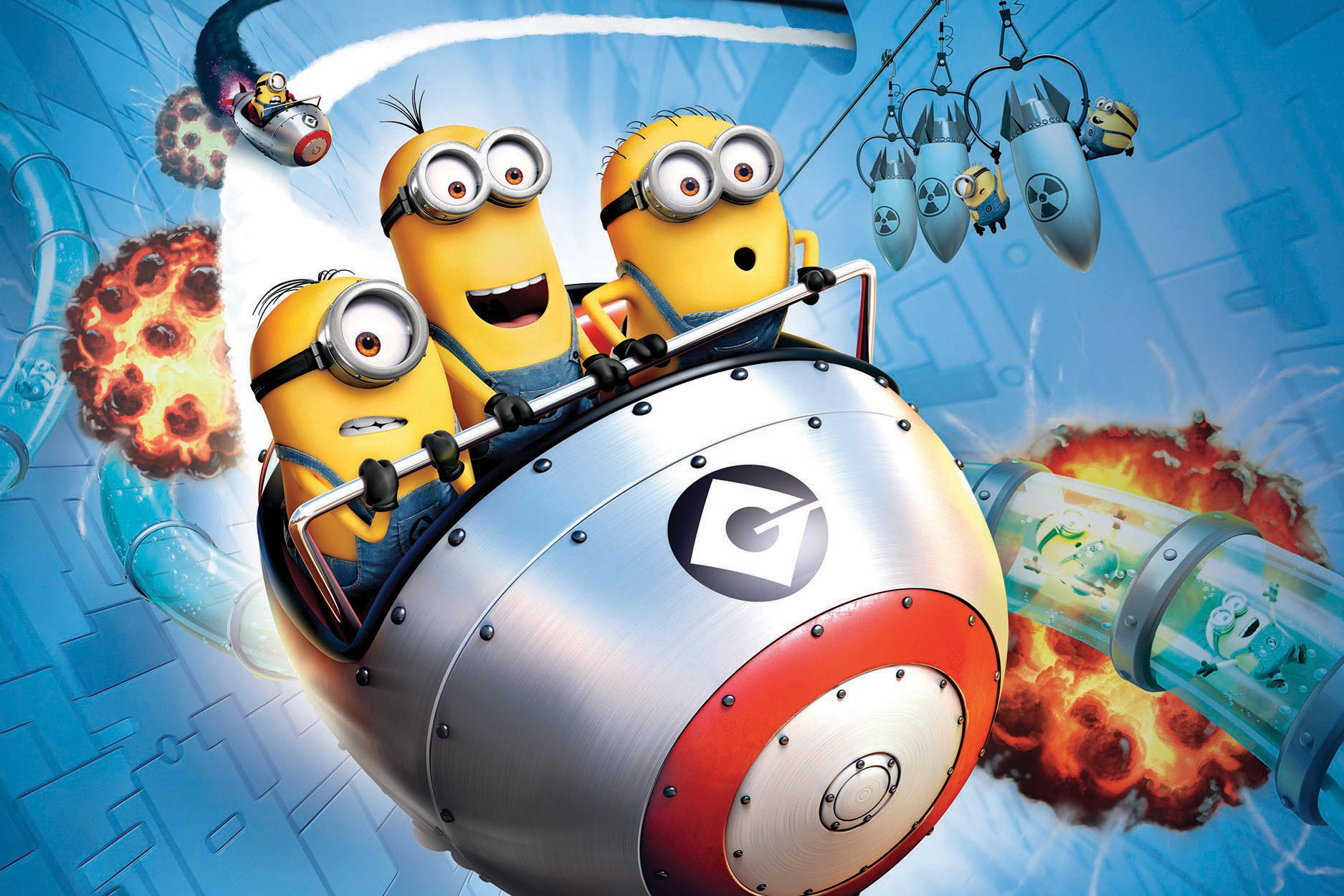 UNIVERSAL PICTURES
Top Marketers:
Josh Goldstine, president-worldwide marketing; Michael Moses, co-president-worldwide marketing; Doug Neil, exec VP-digital marketing
Sales:
$5.66 billion through first nine months of 2015 for parent company NBC Universal's filmed entertainment division, primary contributor to Universal Pictures
F
ilm studios are often at the forefront of digital advertising. Movie marketers have been the first to try out Facebook's autoplay video ads, Twitter's promoted moments and Snapchat's first-ever ad product. The last honor went to Universal Pictures, which has been breaking box-office records and the boundaries of digital marketing in the past year.
Over the course of 2015, Universal Pictures has used Facebook's Instant Articles to promote a BuzzFeed-produced sponsored post for "Pitch Perfect 2;" dabbled in virtual reality to tout "Jurassic World;" gone viral with its "Straight Outta Somewhere" memes and Periscoped the "Furious 7" premiere.
"We do like the first-to-market opportunities as there is often additional exposure that is received when you are the first one," said Universal Pictures Exec VP-Digital Marketing Doug Neil.
That additional exposure appears to have helped Universal Pictures break box-office records this year. Through the first nine months of 2015, parent company Comcast's filmed entertainment revenue—of which Universal Pictures is the primary contributor—eclipsed the year-ago mark by 55% to $5.66 billion. At the same time, it beat the previous record for a film studio's worldwide box-office revenue in a year—with one quarter of the year still to go.
For several of the films Universal Pictures premiered over the summer—a slate that included "Jurassic World," "Minions" and "Straight Outta Compton"—the box-office draws exceeded expectations and tracking numbers. "That's marketing that helps to break that, especially at the levels that we were fortunate to be able to do," Mr. Neil said.
Beyond the box-office results, the studio also sees value in trying new things in order to inform future movie campaigns. "A small portion we consider is research and development," Mr. Neil said, noting that 20% of the studio's marketing budget goes to digital. For example, the studio has been trying out GIFs and emojis to see if content formats that have proliferated online can help to open a movie. "Are they really going to open a movie at this point? Probably not," Mr. Neil said. "But is it worth trying to understand the platforms that are available? Sure, because then it gives us knowledge to be able to use that going forward."
Photo Credit:
Courtesy Universal Pictures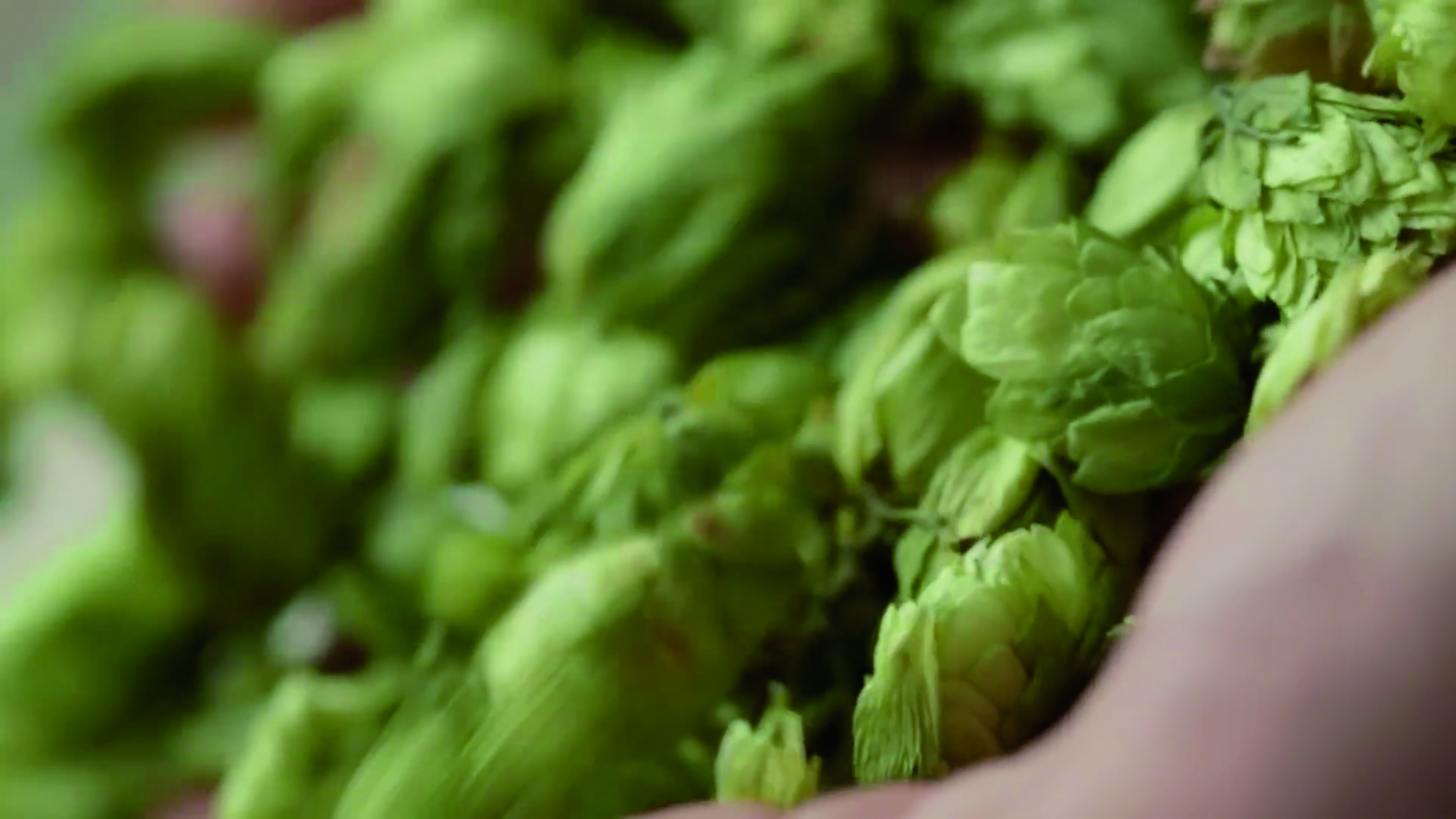 BUDWEISER
Marketer to Watch
T
he King of Beers is making a comeback, as sales surge globally and stabilize in the U.S. Sales volume was up 11.5% internationally in the third quarter, lending credence to
Anheuser-Busch InBev
's strategy of turning Bud into the Coke of beers. In the U.S., the brand turned heads this year with a new campaign by
Anomaly
called "Brewed the Hard Way" that emphasized the brand's brewing credentials and proudly declared the nation's third-largest beer as a "macro" brew. Ads have even taken a few shots at craft beers. Craft competitors took notice—and even lashed out—which did nothing but earn Bud even more attention.
Photo Credit:
Courtesy AB InBev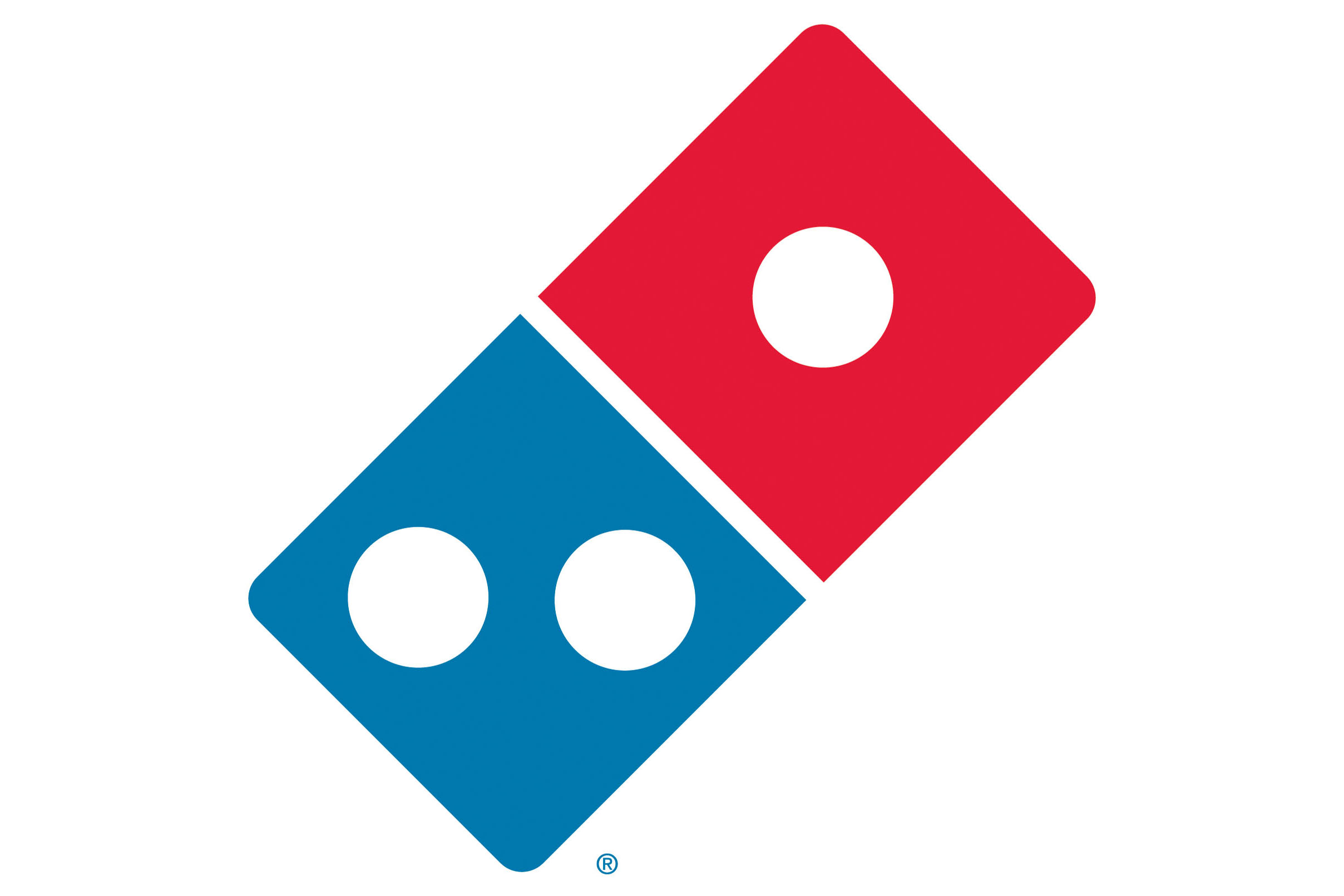 DOMINO'S
Marketer to Watch
D
omino's Pizza is a 55-year-old learning new tricks. Joe Jordan, CMO since May, says the brand is "innovating with purpose" to improve the ordering process and the food itself. Customers can order pretty much however and "AnyWare" they want, from emoji to remote. The funky DXP, or Delivery Expert, vehicle—a redesigned Chevy Spark complete with a warming oven—is also now hitting U.S. roads. And a new Piece of the Pie Rewards loyalty program could help with customer engagement and retention. As Mr. Jordan says: "Even the most loyal customers tend to visit a few pizza places."
Photo Credit:
Courtesy Domino's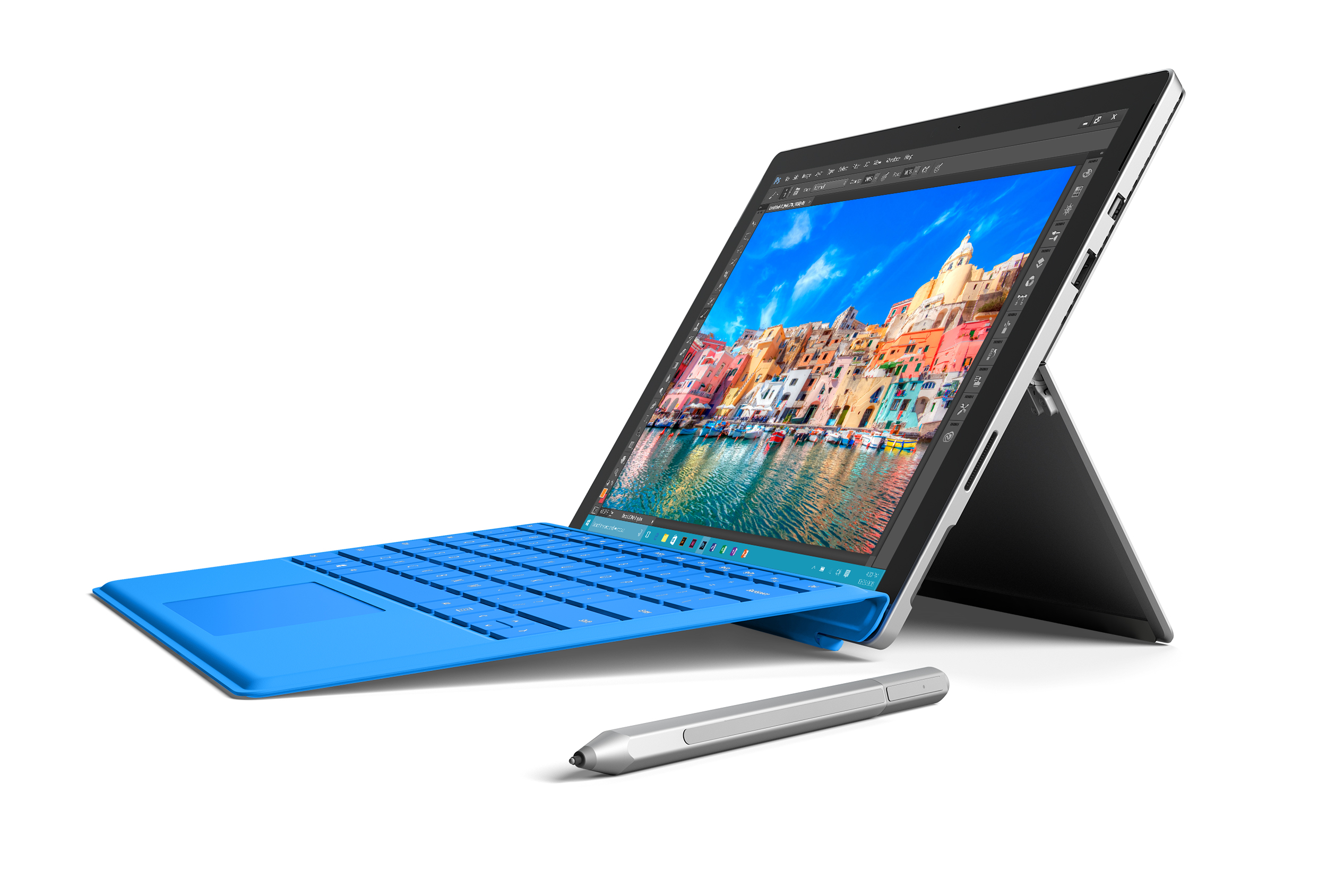 Marketer to Watch
M
icrosoft has transitioned from the flop known as Windows 8 to the highly praised Windows 10. More than 110 million people have installed the new operating system since it debuted in July and the company hopes to have 1 billion people using it by 2018. The tech giant has also been seen as an innovator with its Surface tablets, which have generated $3.5 billion in annual sales. Additionally, Bing search, which powers devices like Amazon's Echo and Apple's Siri, finally became profitable this year and ranks second in terms of search market share, claiming about 20%, according to ComScore.
Photo Credit:
Courtesy Microsoft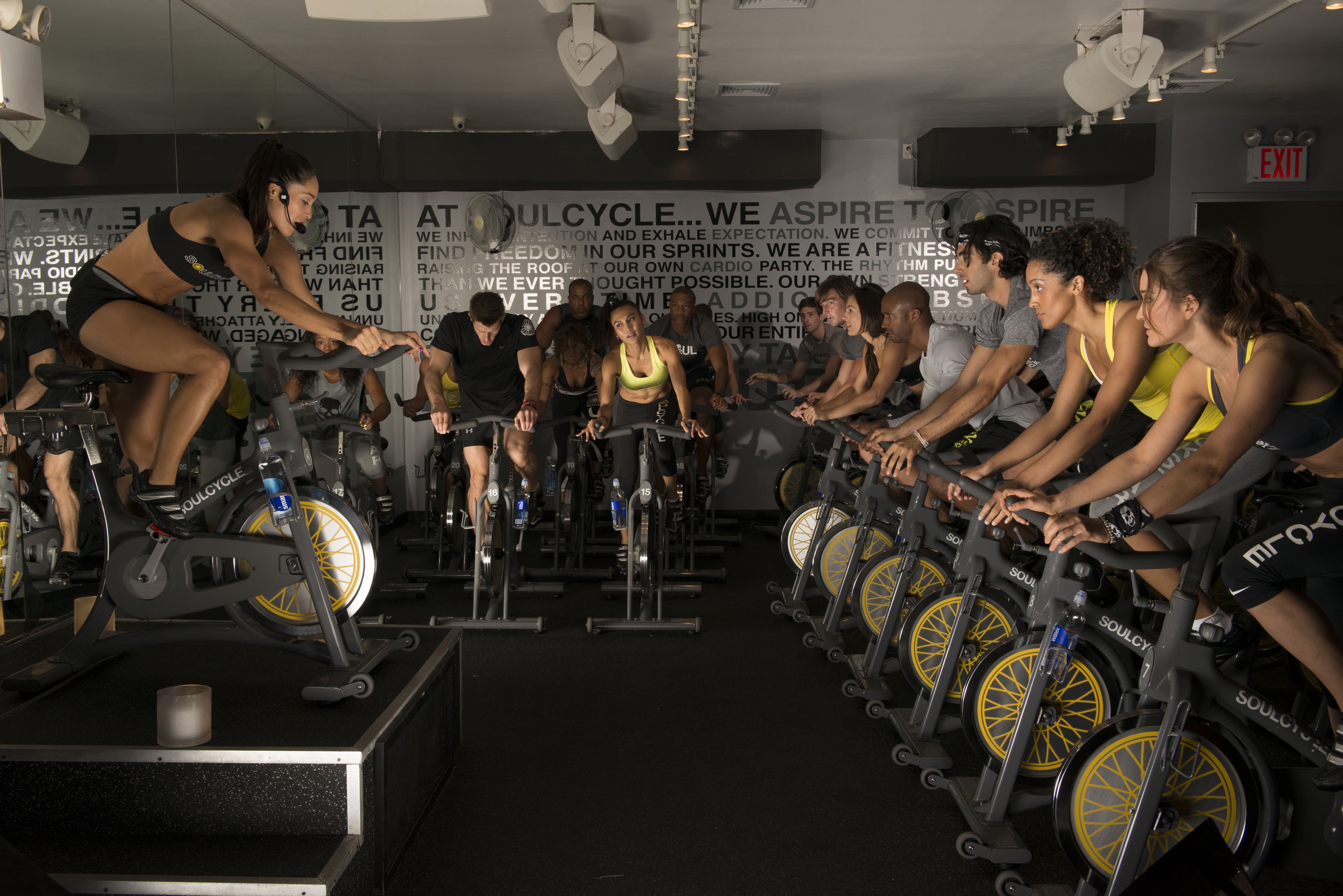 SOULCYCLE
Marketer to Watch
T
he 52-unit boutique fitness chain has been spinning its gospel across the country this year with pop-up appearances at SXSW, CES and Sundance. Through partnerships with trendy brands such as Spotify, Twitter and Netflix, the 9-year-old company has attracted a loyal following. It's also attracted more men through a recent partnership with the Movember Foundation. Yet all fads fade, and it remains to be seen how SoulCycle will perform in its IPO, which is expected before the end of this year. In advance of the filing, the brand, headquartered in New York, reported $112 million in annual sales and net income of $26.5 million. That's a lot of rides.
Photo Credit:
Courtesy SoulCycle
USA NETWORK
Marketer to Watch
U
SA Network has become a poster child for TV show marketing with the rollout of its psychological drama "Mr. Robot." Knowing it couldn't reach millennial viewers with tune-in commercials, USA's strategy was to "democratize" access to the pilot and create a sense of discovery. Before "Mr. Robot" aired on TV, USA made the pilot available to key influencers inside companies like Facebook and Google and on college campuses. It aligned itself with tech meet-ups and partnered with the gaming platform Twitch. Ultimately, the pilot received nearly 3 million views ahead of its June debut. This gave the NBC Universal-owned cable channel enough confidence to renew "Mr. Robot" for a second season before it ever aired on linear TV. This strategy will be key for promoting all of USA's upcoming new series, including the debut of "Colony" in 2016.
Photo Credit:
Courtesy USA Network