News
Ad Campaigns Are Finally Reflecting Diversity of U.S.
But Why Did It Take So Long to Recognize Socially Liberal Shift?
Mouse over the images above to see the work
Tim Mahoney saw the potential for trouble.
As part of Chevrolet's "Find New Roads" campaign, the brand's chief marketing officer helped create a commercial that would break on the Sochi Olympics featuring family vignettes, including gay and interracial couples. The theme: "The new us."
Before greenlighting the spot, Mr. Mahoney reviewed the Commonwealth-created campaign with senior executives and several hundred local marketing associations. The automaker's communications teams were also prepped to respond to negative feedback. "The dealers acknowledged it might upset some people," said Mr. Mahoney. "But fundamentally they also get its about expanding the desirability of Chevrolet and bringing more people in."
Ultimately, he said, the message was to "reaffirm that Chevrolet is a new company with a new way of thinking. ... It's an acknowledgement that America has changed."
While America has grown more socially liberal, it's taken Madison Avenue some time to reflect that reality. Pop culture typically sets the boundaries of social conversation, said Jason Chambers, author of "Madison Avenue and the Color Line" and professor at the University of Illinois. Advertising has proved to be the last frontier when it comes to reflecting societal changes. "There is a natural hesitancy to speak to where [consumers] are rather than lead them where they should go, because what if they say, 'no'?" said Mr. Chambers.
According to U.S. Census data from 2010, one in 10 -- or 5.4 million -- opposite-sex couples are interracial, a 28% rise since 2000. According to the data, the number of same-sex-couple households in the U.S. was 646,000, up 9% from 2000.
That may explain why it's only within the past year that mass marketers have been embracing inclusiveness in mass-market campaigns, marked by big splashes from the likes of Coca-Cola, General Mills and Chevy on advertising's biggest stages. Coke created a gorgeous pastiche of diverse faces singing "America the Beautiful" in a host of languages. Big G reunited the mixed-race parents of Gracie, the endearing young star of its Cheerios commercial, for the Super Bowl. They join Gap Inc.'s Banana Republic, Procter & Gamble's Swiffer and Guinness, all of which have used more diverse casting in recent weeks.
Room for progress
Marketing experts say this is the moment that historians and social commentators will likely declare a tipping point for advertising enlightenment in the years to come. But, in truth, adland is late to the game, and plenty of progress is still to be made.
The country has shifted quite a bit in a more socially liberal direction, even in the past two to three years. But in some ways we're still where we were in the 1970s when we started with integrated advertising," said Mr. Chambers.
He said the Cheerios ads are reminiscent of some of the first racially integrated ads, where different races were present but didn't necessarily interact. In the first ad, he notes the couple is shown in different rooms, while in the second ad, they are standing several feet apart and only exchange a look. "You never see the parents in close proximity. They don't have that level of social intimacy."
Likewise, J.C. Penney made headlines and won over some consumers in 2012 with its unwavering support of spokeswoman Ellen DeGeneres, who is openly gay, in the face of protests from One Million Moms. But that didn't mean it showed Ms. DeGeneres kissing another woman in a national ad.
To be fair, advertisers have been dipping their toes in these waters for years. But the move has been from progressive and niche companies rather than those that target the mainstream middle. Brands from United Colors of Benetton to Expedia have widely featured interracial couples or gay couples in print, digital and outdoor ads. "Gay vague" ads were not unusual in the 1990s, for example. One that was widely discussed was Volkswagen's 1997 "Da da da" spot that showed two men in a car but wasn't explicit about their relationship.
The difference now is scale. "Big brands have woken up to the realization that at least part of the Republican Party woke up to in 2012, which is that young Americans across the board value diversity and organizations or brands that explicitly affirm their acceptance of diversity," said David Rogers, professor of digital marketing at Columbia University's business school.
Good for business?
Why has it taken so long? Once-skittish advertisers are realizing it's good for business. A scroll through Chevrolet's Facebook page, for example, reveals consumers have been jumping to the brand's defense against derogatory comments.
Pepsi
becomes one of the first major companies to directly address African-Americans in advertising.
1963
Forty major companies announce they have begun preparing integrated ads.
1974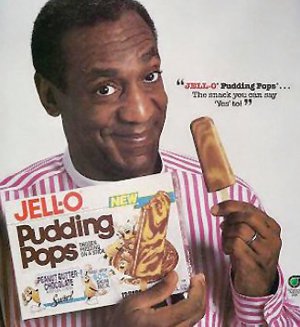 Jell-O becomes one of the first major companies to tap an African-American -- comedian and actor Bill Cosby -- as its spokesman.
1994
Ikea ran the first ad featuring a gay couple in mainstream media. Watch the spot >>
1997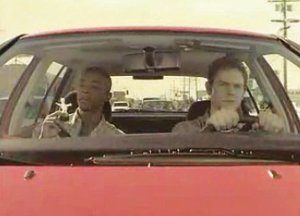 Volkswagen's "Da, Da, Da" ad featuring two men who rescue a chair from the sidewalk is indicative of the "gay vague" strategy adopted by many marketers. Watch the spot >>
2012
Target unceremoniously features a child with Down syndrome in its weekly circular.
According to YouGov BrandIndex, perception of Chevrolet has skyrocketed with the LGBT community, as has purchase consideration. Buzz among 18- to 34-year-olds is also on the rise (though not purchase consideration). And a disproportionately high number of people viewing Chevrolet's anthem ad said they would recommend the brand, according to Advertising Benchmark Index, an ad-tracking firm.
"It's probably a good business decision, over time," said Lars Perner, University of Southern California's Marshall School of Business, noting that gay and lesbian consumers, on average, tend to have higher incomes.
Still, the overriding takeaway from these campaigns was not about the great taste of Coke or the health benefits of Cheerios. It was that Coca-Cola and the cereal brand are diverse and accepting. "People seem to have decided diversity can be used as a statement. It's an interesting shift," said Jaime Prieto, president-global brand at Ogilvy. "I would recommend [this strategy] as a way to be an authentic brand in today's environment."
These brand values are also playing out in the political arena. Late last month companies including Apple, Salesforce.com and Target publicly (and successfully) pressured Arizona Gov. Jan Brewer to veto the state's measure that would allow businesses to discriminate against gays and lesbians on religious grounds.
But while the inclusiveness showcased in recent ads may have cast a halo over certain brands, it's also been polarizing and generally didn't drive consumers to take action, said Garry Getto, president at Advertising Benchmark Index.
"Just because the majority are siding with the brand, doesn't necessarily mean they're supporting the brand with their pocketbooks," said Ted Marzilli, CEO at YouGov BrandIndex.
And for most brands that's the calculation: not what they could gain, but what they risk losing.
"There are still plenty of very, very conservative clients who wouldn't want to be out front," Mr. Prieto said.
More to come -- slowly
Even the brands being lauded for their bravery when it comes to diverse casts are hesitant to talk candidly about their approach. Several brands contacted for this article declined to make executives available for interviews, preferring to provide statements and let the ads speak for themselves. "Cheerios knows there are many kinds of families and we celebrate them all," said Doug Martin, marketing manager for Cheerios, in a statement.
Mr. Chambers paraphrased a quote from his book, noting "the businessman doesn't want to antagonize anybody, even the bigots." In other words: "I don't think anybody wants to put their foot in their mouth," he said.A Coca-Cola spokeswoman said in a statement: "We believe 'It's Beautiful' is a great example of the magic that makes our country so special, and a powerful message that spreads optimism, promotes inclusion and celebrates humanity -- values that are core to Coca-Cola."
They may not be making a lot of noise about it, but more and more marketers are seeking out diverse faces for their ads -- albeit slowly. Francene Selkirk, the casting director behind Cheerios' interracial family, said she's seen an uptick in requests for blended casts and mixed-ethnicity models. "This is what the world is like nowadays. I'm disappointed I don't see more of it in advertising," she said.
One ironic side effect of this mainstreaming of ad diversity could be a drag on multicultural agencies. This total-market approach "is a new trend that appears to be gaining in traction," said Bill Duggan, group exec VP at the Association of National Advertisers. "A big point of friction or discussion here has to do with ad agencies. More 'general-market' agencies are doing this type of work. As a result, that is a threat to the more 'traditional' multicultural agencies, although some of those agencies are doing this type of work too and viewing it as an opportunity."
Mr. Chambers, for one, is curious to see where the industry is in four to six months, as well as what marketers do as part of their "normal" marketing cadence. "We've had a couple of big-splash moments -- Super Bowl and Olympics. Any time we have things like that, marketers and advertisers are always willing to do things a little bit differently to stand out more," he said. "Let's get into a new quarter, get into new iterations of advertising from those marketers and see what we have."
Mr. Mahoney said he feels Chevrolet has "opened the door now. ... We have to continue to execute on it. New work has to follow this work. Otherwise it's like, 'Oh, they tried that.'"
~ ~ ~
CORRECTION: An earlier version of this story incorrectly credited AceMetrix for data related to consumer perceptions of Chevrolet.