cutom_html>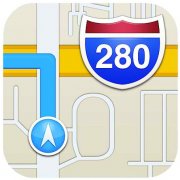 Apple Loses Its Way
Bridges were warped and entire towns were misplaced by the Apple Maps app that replaced Google Maps on the iPhone5. The ensuing outcry led to the charge that "Steve Jobs never would have allowed this." It also led to something else Jobs likely wouldn't have allowed—an official apology from Apple. While the company vowed to make the product better, lingering problems (and complaints) led to the reinstatement of Google Maps three months later.
Komen Burns Its Brand
When Susan G. Komen for the Cure -- one of the most visible and most-liked charities in the country -- pulled funding for Planned Parenthood in February, a national political firestorm erupted as many were seeing red rather than that ubiquitous pink. Marketing professionals of any political stripe noted that the initial PR response from the charity was an outright disaster as it offered multiple, conflicting explanations before reversing its decision.
Romney and the 47%
The mystery isn't why Mitt Romney was making remarks at a fundraiser all but dismissing 47% of the population -- he was playing to his base. The mystery wasn't even who taped the remarks and then later gave the video to Mother Jones -- don't kill the messenger. The mystery is how the Romney campaign survived the leak. Sure, he lost, but other candidates have seen their entire campaigns derailed by less.
Chick-Fil-A Gay Marriage Brouhaha
When Chick-fil-A's Dan Cathy publicly said his company was Bible based and that God didn't cotton to gay marriage, the outcry was fast and furious -- including a couple of local politicians saying they'd ban the restaurant. But then came the outcry against the outcry, with right-wing customers rallying around the chicken chain and leading it to record sales. It was likely folly of human nature, but most brands probably couldn't stomach that sort of media attention.
The BK-Blige Chicken Fiasco
When Burger King broke an ad starring musician Mary J. Blige singing about chicken strips, some viewers saw unfortunate racial implications, and others didn't. What most agreed on was that the ad, from Mother , New York, was laughably bad. Blige claimed the ad wasn't finished. BK quickly pulled it due to a music-licensing issue and said it would return. It didn't. Blige later said the reaction "hurt my feelings and crushed me for two days." Press play on the left to watch it again.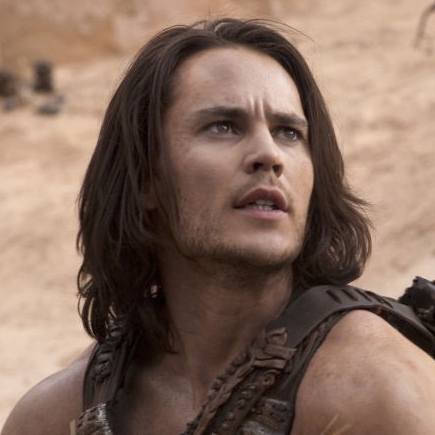 'John Carter' Crash Lands
Disney's "John Carter" should have been a no-brainer. The Edgar Rice Burroughs character, after all, inspired the likes of Superman, "Star Wars" and "Avatar." Instead, the movie -- which cost $250 million to make -- only took in $269.4 million worldwide. Quite a bit of that failure was pinned on the muddled marketing. Ultimately, the movie led to an $84 million loss for the quarter and the resignation of film chief Rich Ross.
Facebook Is Like A What?
Not content with having half the planet locked into its social-media site and perhaps looking to goose a stock price that had fallen well below its already lackluster IPO, Facebook decided it needed an old-fashioned TV ad, from powerhouse Wieden & Kennedy to celebrate its 1 billionth user. Turns out Facebook isn't a convenient way to keep in touch with family or a company with a questionable revenue model or a massive data breach just waiting to happen. You see, it's a chair.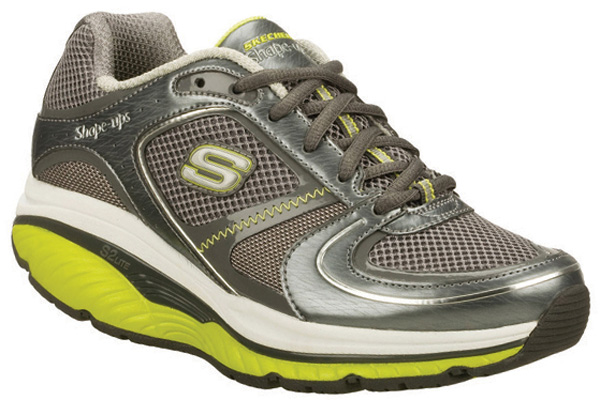 Butt-Shaping Shoes Busted
Butt-shaping shoes too good to be true? The Federal Trade Commission sure seemed to think so. Eight months after extracting a $25 million settlement from Reebok for such claims, the FTC announced in May that Skechers agreed to pay $40 million to settle charges it deceived consumers with weight-loss and toning claims related to Shape-ups shoes and other toning products.
#McDStories Gets Hijacked
McDonald's provided a case study in how, as Forbes' Kashmir Hill put it, a hashtag can become a bashtag. The fast feeder launched the promoted tweet, #mcdstories, in an effort to gin up some heart-warming stories. What it got instead were tweets like these: "Ate a McFish and vomited 1 hour later. ... #mcdstories." McD's yanked the hashtag after two hours, but by then it had taken on a life of its own.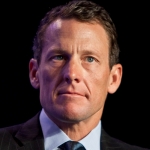 Lance Armstrong Falls Flat
When cyclist Lance Armstrong gave up his fight against the U.S. Anti-Doping Agency, it didn't take long for a marketing empire to crumble. Stripped of his titles and banned from cycling (and other sports), most of Armstrong's sponsors -- including Nike , A-B InBev, Trek, Giro and 24 Hour Fitness—bailed. One analyst put the personal sponsorship losses at $30 million.