LET'S TALK ABOUT "difficult" women. Let's talk about why women get labeled "difficult." Let's talk about what topics (sex, money, power) women talk about that make men uncomfortable. Let's talk about what good girls do, and what good girls don't.
And let's note that women are fully grown humans with opinions and bank accounts and sex lives and not "girls," and therefore should no longer be expected to follow outdated do's and don'ts.
Let's talk about Cindy Gallop.
Have you heard of Cindy? Of course you have.
Cindy Gallop is a former ad agency executive—and we're not talking VP at some fly-by-night shop, but more on that in a bit.
Cindy Gallop is the woman who took over much of the chatter in Cannes with her tweets excoriating VaynerMedia and Thrillist for a party invite demanding that women send their pictures before they would be approved as a guest.
Cindy Gallop is the woman who started a website designed to sexually "reeducate, rehabilitate, and reorient" a younger generation raised on porn, this after she started dating men her junior and was disturbed by their proclivities. The name of that site is MakeLoveNotPorn.com. And if you think the name is striking, consider that Cindy Gallop stood up at a Ted talk in 2009 and, among other things, said this: "Actually no, thank you very much, I would much rather you didn't come on my face."
And Cindy Gallop is the woman who some would say got Saatchi & Saatchi Chairman Kevin Roberts ousted. Of course, Mr. Roberts ousted himself with his own action and words. But maybe his declaration that the gender debate in the ad industry "is fucking over" would have just been a tempest in a teapot if it hadn't been for Cindy Gallop throwing the discussion over to her 46,000-plus Twitter followers, among them brand and agency heavyweights like Pepsico's Brad Jakeman, DDB's Wendy Clark and JPMorgan Chase's Kristin Lemkau.
Cindy Gallop is the woman who tagged Saatchi in a tweet after Mr. Roberts resigned to say that she was available to fill that role, and just so there was no issue of gender parity, she'd take the same annual salary of $4.1 million.
Cindy Gallop is a communicator, an extraordinarily compelling and direct communicator, who's got a very clear message for the mostly white men sitting atop the advertising industry and overseeing the majority of creative departments: You need to start listening to people other than other white men if you want to own the future.
Maybe that makes you uncomfortable?
As Cindy Gallop would say, GET OVER IT.
'The right thing to do'
FOR WHAT IT'S WORTH, it's not something she says only to white men.
She says it to other women and people of color who are worried they may get hired just to fill some diversity quota. "Get over it," she tells them. "Look around at the mediocre men who were hired just because they were men. Get hired because you are a woman or person of color and then do a bloody brilliant job in that role."
Some people think she's a self-promotional troublemaker. Mr. Roberts said as much in his interview with Business Insider. "I think she's got problems that are of her own making. I think she's making up a lot of the stuff to create a profile, and to take applause."
You might agree with that—especially if you only know her via her Twitter personality. On Twitter, her followers retweet her mantra: "You will never own the future if you care what people think."
"I quite literally want to weep when I see the enormous possibilities inherent in the
massively untapped pool of talent
and creativity of women and people of color that
our industry is spectacularly failing to leverage."
Cindy Gallop doesn't care what you think of her.
She just wants you to get on board with her vision of what the advertising and marketing world can be once it taps into the power of women and people of color.
People, by the way, who are already here and ready to do the work if they are just given the chance. And the salary.
Cindy Gallop wants you to pay those people a "shit ton of money" because she believes the companies who do that will also make a "shit ton of money" once they open their doors to new ideas, new ways of working, new opportunities and new revenue streams that a diverse workforce will create.
"I'm not doing this because I'm a woman, OK? I'm not doing this because it is the right thing to do. I am doing this because I quite literally want to weep when I see the enormous possibilities inherent in the massively untapped pool of talent and creativity of women and people of color that our industry is spectacularly failing to leverage," Ms. Gallop says. "Our industry thinks its glory days are over. Our industry's glory days have not even begun. Because we have not even begun to see what this industry could be with the creativity and the talent and skills of women and people of color."
The fact that Ms. Gallop makes her points using very direct, often profane language is attention-getting and polarizing. But she believes the rational approach to the argument has not worked.
"You can quote facts and figures until you are blue in the face; more women on boards, on leadership teams, on creative teams makes sound business sense and study after study proves it. But if any of those facts and figures worked, our industry would look completely different. Rational facts and figures do fuck all for this issue," Ms. Gallop says. "You have to make it emotional. Our creative strategy at BBH was, 'We don't sell. We make people want to buy.' So I'm not selling gender and diversity equality. I'm making people want to buy it."
How Lucinda Lee became Cindy Gallop
HERE'S WHAT YOU MAY NOT be prepared for: underneath her hard-boiled social personality, the one that can take down CEOs and reduce media executives to video apologies, Cindy Gallop is nice. Really nice.
"She is incredibly kindhearted. She is tough and she is articulate. … But she also has a very, very good heart and cares about people," says Droga5 Global CEO Sarah Thompson.
Born Lucinda Lee Gallop, the daughter of an English father and a Malaysian Chinese mother, she grew up in Brunei as the oldest of four daughters. It's no wonder she understands the benefits of diversity and knows how to collaborate and lead.
She went to school in the U.K. at Oxford University, and there she fell in love with theater. Her first jobs after graduating from Oxford were in the marketing and promotion offices of theaters, but it wasn't enough. And then one day, after giving a tour of the Everyman repertory theater in Liverpool, a woman approached her to say, "Young lady, you could sell a fridge to an Eskimo," and Ms. Gallop thought at the time, "OK, that's the universe telling me something. Maybe I should try advertising."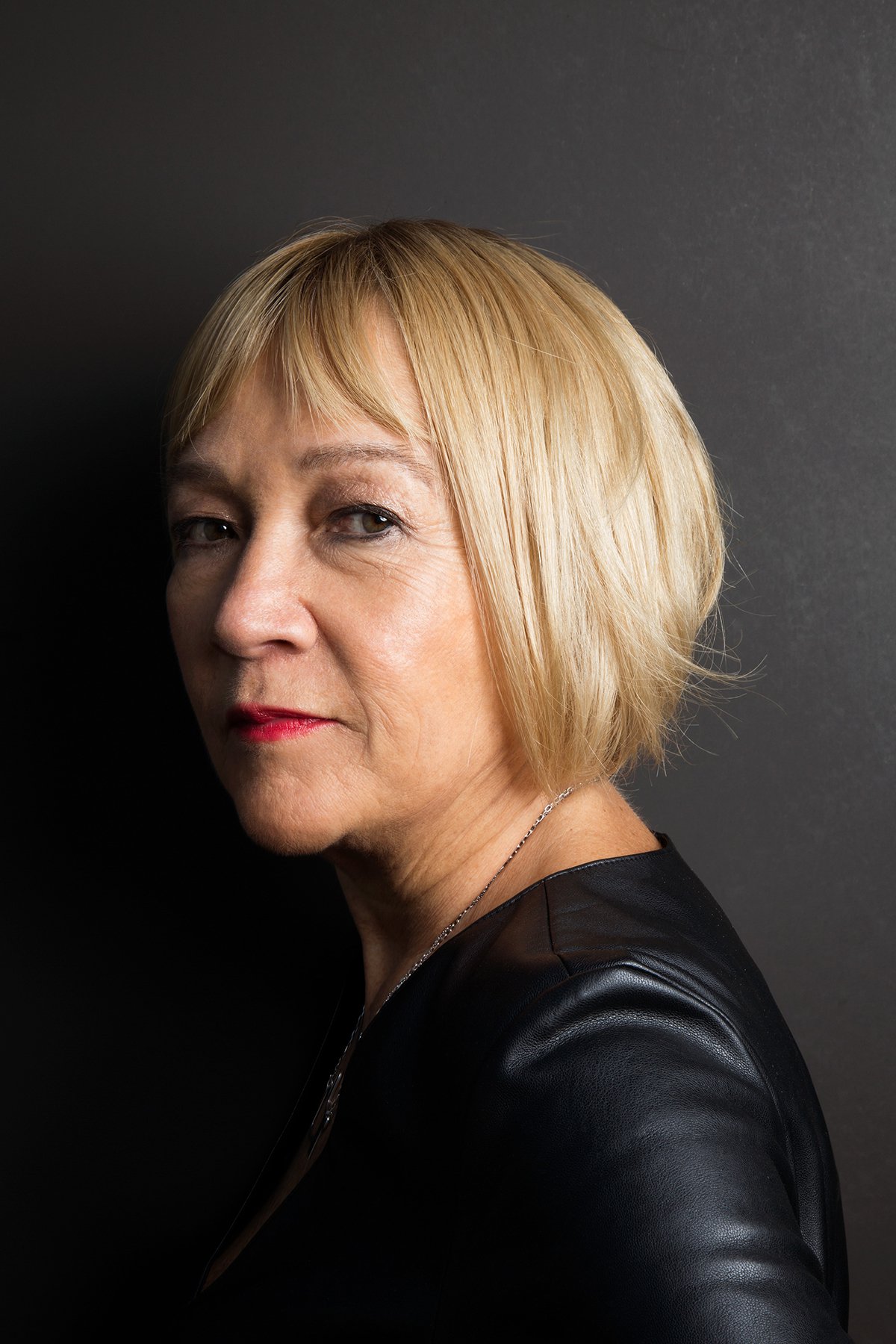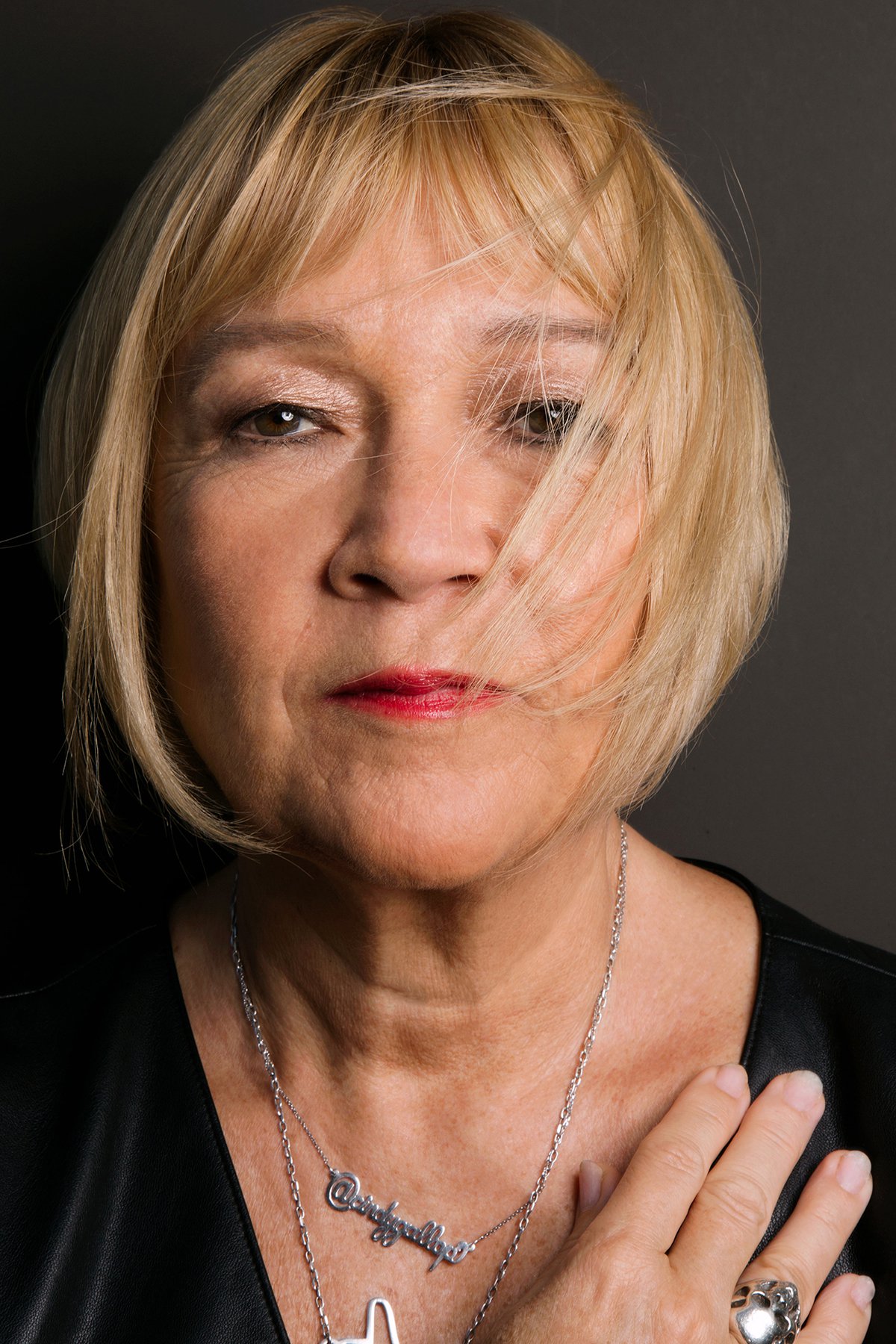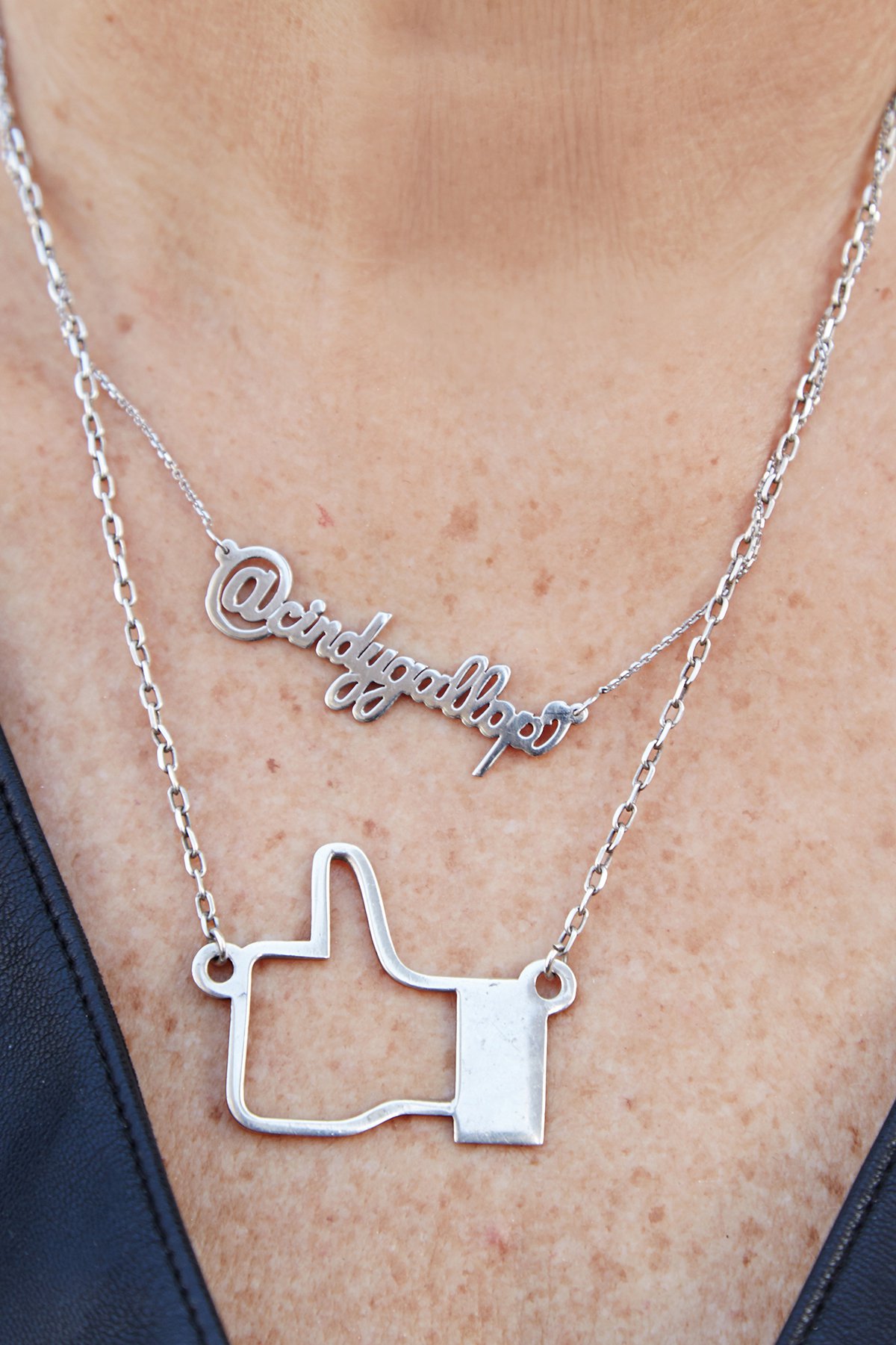 It wasn't too big a leap to go from the glamour of theater to the glamour of advertising, and the mid-'80s London ad world was a red-hot center of creativity.
She wrote to a half dozen hot shops looking for a way in. You know the drill: No one would hire her because she had no experience, but she couldn't get experience if she didn't get hired.
Her solution was to go back to the beginning, seeking out the entry-level jobs that rotated the newly hired through all the departments of an ad agency to give a holistic view of the business. After six months or a year, these new hires would find their place in the strategic planning or account management or production department that best suited them. She was offered one of these jobs at Ted Bates, and her first assignment was to work on the DHL courier and Mars confectionery accounts. "I had a whale of a time my first two years in advertising," Ms. Gallop says. "The people were wonderful and it was a very happy agency."
In 1987, two years after she joined, Ted Bates was bought by Saatchi London. Ms. Gallop decided to move on. She interviewed at JWT, and two of London's buzzy up-and-coming creative shops, Bartle Bogle Hegarty and Gold Greenlees Trott. She ended up at JWT. "I thoroughly enjoyed the gentlemanliness of JWT. It had this wonderful thing called Hay's Mews, which was a set of private dining rooms and private chefs. Back in the day, JWT was absolutely the gentleman's agency."
Six months after joining JWT, she got a call from Gold Greenlees Trott's head of account management offering her a job. She describes the pitch she got in that call as, "'We thought you were great, the only thing wrong with you is you didn't have enough experience. Now you've worked for two agencies, that's good enough for us.'"
She was torn about leaving JWT so soon after joining, but GGT had the heat and the attention of the industry and proved too hard to turn down.
"The first morning I walked into GGT, I just felt like I had been sleepwalking at JWT, the energy was extraordinary," says Ms. Gallop. "And I absolutely bloody loved it."
It was a transition from "gentlemanly" to "macho." The "T" in GGT was David Trott, whom Ms. Gallop describes as "an outstanding creative. Working for him was an amazing education. He was a phenomenal creative role model. But as I say, very macho culture. He ran his creative department through fear, encouraged his creative staff to steal briefs from each other and be competitive. It was absolutely fine to nick a brief off someone's desk and present your work to try and one up them."
Her first day at GGT is when she met Kate Bristow, currently chief strategy officer and partner at M&C Saatchi L.A.
The two tell the same tale of how they met. Ms. Gallop was ushered into a tiny office crammed with two desks to meet her new officemate. At that time, Ms. Gallop had spiky dark brown hair, and Bristow had spiky blond hair, like mirror images of each other. After a tour of the agency, they returned to the tiny office and closed the door. Ms. Gallop said, "OK, who do you fancy, then?" Ms. Bristow noted there was a hunky account exec across the hall. And Ms. Gallop said, "Great! He's not my type, so we'll get on famously." (The hunk was Huw Griffith, who's now been married to Ms. Bristow for 23 years and also works at M&C Saatchi L.A, as CEO and partner.)
Here is how Ms. Bristow recalls their time together at GGT: "Cindy had no fear, and we couldn't have fear in that agency. We were very much treated like one of the boys. Dave Trott didn't see us as women; we were as good as the boys and that was a huge compliment. He probably taught Cindy and me more about feminism by not seeing us as different. It was an incredibly tough environment, you either lived or died. … Some of the younger creative males were in awe of Cindy because she was so outspoken even then."
"It could be a tough environment by English standards because you were only ever judged on the work. Not race, not sex, not age, not social class, not education," Mr. Trott confirms in an email.
GGT is where Ms. Gallop got her first experience in negotiating a higher salary. At the meeting for her first performance review, she had a particular figure in her head. The review was very good, but the pay raise was a thousand pounds short of her number. "So I thought, 'Right, I have to negotiate,'" says Ms. Gallop. "I just made myself start talking, and I have no idea what I said, but I remember my voice sounded very little and far away from my mouth, but I managed to get out, 'Blah, blah, blah and this is why I deserve another thousand pounds.'" The two men she was meeting with were startled, and asked her to step out into the hall for a moment. After a few minutes, she was called back in and told that she could have the thousand pounds. "I thought, 'Halle-bloody-lujah.' I felt on top of the world," Ms. Gallop recounts.
She stayed at GGT for two years, until an interview and letter from her past would spark her next move.
When a headhunter called in 1989 to say BBH was looking for account execs, Ms. Gallop was skeptical. It's not that she didn't want to work for the shop. After BBH created the 1985 Levi's 501 "Laundrette" ad featuring heartthrob-singer Nick Kamen and "I Heard It Through the Grapevine" as its soundtrack, industry folks were lining up to work there.
In fact, Ms. Gallop had applied in 1987 as she was leaving Ted Bates. "The idea that I was interviewing at BBH just reduced me to, 'Oh my God, oh my God, oh my God.'" She sailed through a number of interviews, including one with Chairman Jerry Judge. It went so well they were asking her what kind of company car she would like. Then the headhunter she was working with called to say that Nigel Bogle, second "B" in BBH, likes to meet with everyone who gets hired and it was "just a formality" before the process was complete.
Sir Nigel Bogle recalls: "I remember walking into the room where Cindy was waiting to see me. She was standing up, and she was just radiating tension. She was very well prepared for the meeting, and she had a real strong desire to join BBH, but she was very, very nervous."
"We just got off on the wrong foot the moment he crossed the threshold. It was a dreadful interview. We did not get on, and they didn't offer me the job and I was devastated," says Ms. Gallop.
But by 1989, when the second call came, there was a new head of account management. Once again, it was all going very well—until the "formality" of meeting Mr. Bogle. "I just thought, 'Fine, let's get this farce over with,'" Ms. Gallop says, and headed off "in fear and trepidation."
Mr. Bogle walked into the meeting waving a piece of paper. She assumed he had her resume from two years before, but what he had found was the letter she had sent from Everyman Theatre in Liverpool when she first decided to switch to advertising.
"I had completely forgotten that BBH was one of the agencies I had sent a letter to looking for my first ad job. But when he showed me, I recalled that most never responded, some sent form letters, but BBH was the only one that sent me back a personal response, and it was from Nigel explaining that the agency was too young to take on inexperienced staffers, but best of luck," says Ms. Gallop. "Then he said, 'Everyone here thinks we should hire you, and I'm being blamed as the only reason we didn't hire you last time around, so we'd love to have you join us.'"
Ms. Gallop stayed for 16 years, working on accounts such as Cadbury, Polaroid and Coca-Cola. "What she was about was relentless discipline, highly organized, excellent at building client relationships, very focused, very credible and with very strong views on how to get things done," Mr. Bogle says.
Six months into her BBH career, Ms. Gallop had another chance to negotiate her salary. Heading into the meeting, Ms. Gallop had in her head that she wanted 5,000 pounds more, but she would settle for 3,000. She wrote out her script and practiced what she wanted to say, and repeated her mantra of "want five, settle for three, want five, settle for three." She was gearing herself up to launch into her speech about why she deserved 5,000 more pounds when heard her supervisor say, "And we want to give you a pay raise of 6,000 pounds."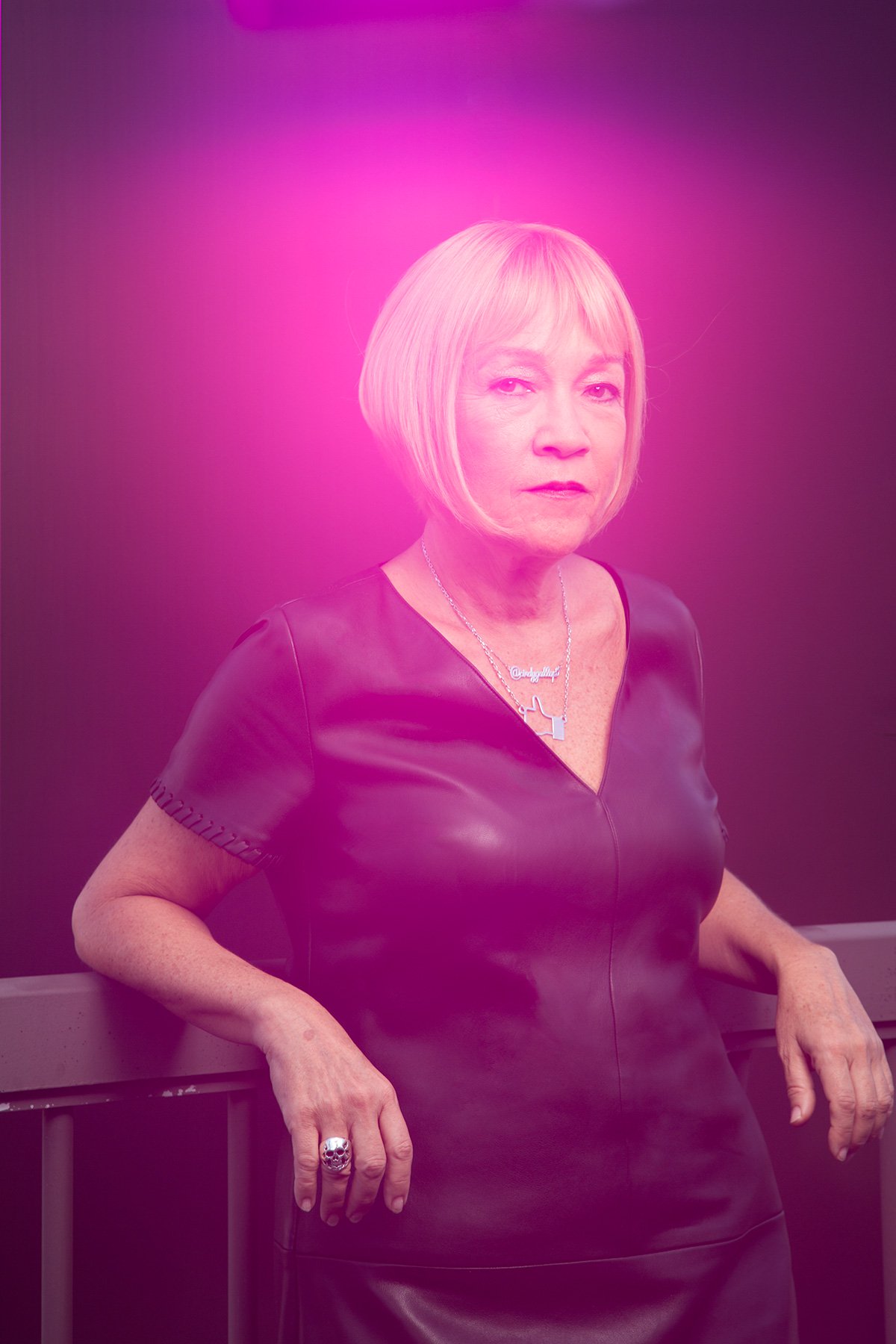 "I was so gobsmacked that I just looked at him, stony-faced, because I couldn't think of what to say," recalls Ms. Gallop. Her stony face was interpreted as displeasure, so her supervisor immediately promised she could have another review after six more months. "After that, I was all about negotiation," Ms. Gallop says. "And I got a bit of reputation for it while I was at BBH."
While at BBH, Ms. Gallop moved to Singapore to help open that office. She found a lovely apartment in an older neighborhood behind the botanical gardens that had the added advantage of being on Gallop Road. So her address was Cindy Gallop, of Gallop Court, on Gallop Road. "Working in Asia does teach you everyone has contributions to make," says Ms. Bristow, who was also in Singapore at the same time opening a Saatchi office. "Singapore is the most multiethnic country, with four national languages: Chinese, Indian, Malay and English. Cindy is a real champion of diversity and cultural communications, and she brought that from Asia."
When the time came to open a New York office in 1998, Ms. Gallop was named president and joined John Hegarty on that mission. "We needed a profile in New York, and Cindy got us a profile," says Mr. Bogle.
One of the skills Ms. Gallop honed at BBH New York was leading teams. When the agency had a client presentation, Ms. Gallop would have the team run it by her a few days before as a rehearsal. But before she requested changes or made suggestions, she always asked the team, "If we do this, this and this, how much human suffering will that involve?" Because if it meant that 17 people would be up all night making the revisions, Ms. Gallop preferred the key people involved in the pitch get their sleep so they would be at their peak performance.
The typical creative director, she says, "goes, 'Change that, do that, I want this, that whole thing needs to be dumped' and issues all these directives. Then he gets up, walks out of the room and leaves behind a trail of devastation and human misery in his wake. I don't do that shit."
Droga5's Ms. Thompson was hired by Ms. Gallop as an account executive on Levi's for BBH New York when the office was still only about 40 people.
For Ms. Thompson, Ms. Gallop was the boss who made sure she made it to the next rung of the ladder. "She wanted to promote me to the head of account management, but I was running Levi's, a big important account, and I said, 'I just don't think I can take it on right now.'"
Ms. Thompson thought that was the end of the discussion. A month later, Ms. Gallop came back and told her she wasn't going to let her pass up the promotion and that she had arranged for the agency, not the client, to pay for more people. She also found Ms. Thompson a partner to share the workload. "Having someone believe in me to that extent, and push me out of my comfort zone, certainly was crucial. It allowed me to grasp a bigger leadership role."
"I realized I have a lot of ideas on my own, and
now I can say whatever the hell I want to.
... I can now put the ideas I have out in the world."
In September 2004, Ms. Gallop gave up the title of BBH New York president to become chairman of the New York office and chief marketing officer of BBH globally. In seven years in New York, she had put the shop in the spotlight, leading the agency as it grew from only a handful of employees to one with more than 100 ad accounts, including those of Unilever brands and Dove and spirits marketer Diageo. In 2005, Ms. Gallop resigned from the chief marketing officer role.
This is when Cindy Gallop, the brand name that now makes headlines and launches Twitter storms, was born.
"I had done a lot of public speaking on behalf of BBH, as a representative of BBH, but I had to make sure what I talked about was driven by the agenda of the agency philosophy and had to make sure I didn't say anything that offended my clients. I realized I have a lot of ideas on my own, and now I can say whatever the hell I want to, and that was a great moment. I can now put the ideas I have out in the world."
The brand Cindy Gallop
ELEMENTS OF CINDY GALLOP THE BRAND were apparent all along: the style, the chutzpah, the generosity, the directness. Mr. Jakeman, president of Pepsico's Global Beverage Group, recalls the first time he met Ms. Gallop, on a ski trip with a group of mutual friends. "She was wearing a green goatskin Tom Ford trench coat and python pants, so she really stood out at the T.G.I.F. along Route 95 to Vermont."
Mr. Jakeman was at Citigroup at the time and was just about to set up the pitch for the global account. Ms. Gallop made such an impression that he included BBH on the short list. The brand-new New York office didn't win, but she got them in the room. "Cindy is a force of nature. She is passionate about advertising. She is passionate about reinventing an industry where fault lines are starting to show on a number of issues. That's just palpable whenever you are in a room with Cindy," says Mr. Jakeman.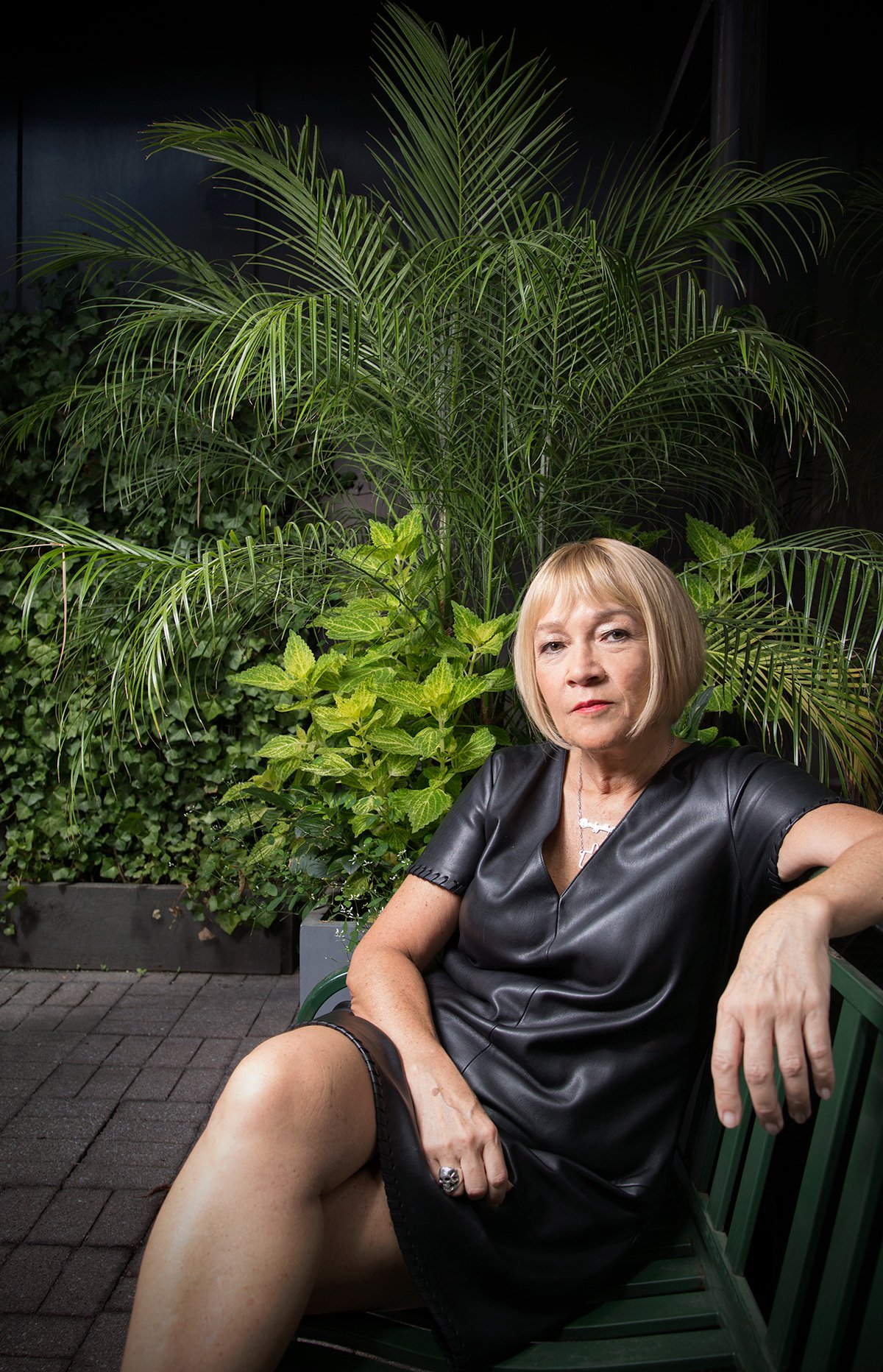 William Charnock, a former head of strategy for R/GA and now a consultant that helps marketers identify and capitalize on their brand culture, also first met Ms. Gallop on that ski trip. "Cindy hadn't skied before, but she just threw money at the problem. She had the most gorgeous fur ski jackets and had booked ski lessons for every day." Mr. Charnock made shepherd's pie for the group dinner that night and found Ms. Gallop to be "the most appreciative eater I ever met." She immediately invited him to come cook for one of her dinners.
Those dinners were part of another skill of Ms. Gallop's, her ability to network. "Her ability to find talent is exceptional. She's a great recognizer of young talent," says Mr. Charnock. "She knows everyone, and she's very connected at the top of industry. She is able to engage people, and mobilize them and keep people's attention in this industry."
IfWeRanTheWorld.com, one of her ventures after BBH, is a website launched in 2010 to fuel social movement built on microactions. The platform and launch has become a Harvard Business School case study. The idea is to let people say what they want to change, and then give them a network of people, companies and groups looking for help to affect that change together, with each person contributing what he or she can.
Her other signature was the Black Apartment. In 2003, Ms. Gallop purchased an apartment in a former YMCA on Manhattan's West 23rd Street, which became a famed place for her to host parties and dinners. The loft space was divided by black curtains to form rooms, with one wall covered in red lacquer to mimic a jewel box, and the apartment served as the set for rappers Nelly, Diddy and Usher for their music video "Nasty Girl." It was the place she could display her more than 200 pairs of designer heels and avant-garde art collection that lent a definite S&M vibe.
In 2009, she founded MakeLoveNotPorn, which aims to let real-life couples share their sexual experiences to promote ones that were more equally enjoyable. This is her main mission these days, to get backing to fund MakeLoveNotPorn.tv and to get marketers and creative teams to embrace the idea that sexuality can be a legitimate tactic for reaching consumers.
"You can extrapolate out that her passion for better sex and her desire to affect change and create a better world and make people happier, all those things are connected," says Mr. Charnock. "Cindy's passions are rooted in the belief that what our industry does is powerful and we do have the ability to affect change in society and make the world we live in better."
What does Cindy Gallop want?
MS. GALLOP GREETS ME at the door of her new penthouse apartment across the street from Bryant Park and the New York Public Library. Before I arrived, she warned me the space is still prerenovation.
She found the apartment by looking for a fixer-upper with outdoor space, and that is what she got. The previous owner lived there more than 30 years, and was "a bit of a hoarder," Ms. Gallop says. It was such a fixer-upper the web listing did not even show a picture. The real estate agent cautiously set up her expectations by saying many buyers had come with a vision and renovation budget, but had been scared away. The first time she saw it, the hoarder's stuff had been cleared just enough to let them through the rooms. Not only was Ms. Gallop undeterred, she was thrilled. She knew she had found a place that no one else wanted, so it was a bargain.
Each level of the three-floor penthouse has a terrace overlooking Fifth Avenue, and the top floor is a full-roof deck. From these, you can see all the way down to the One World Trade tower and all the way up to Central Park. The views are stunning, and the great potential of the apartment attached to them suddenly zooms into focus standing there with Ms. Gallop; her delight in the possibilities of what she can do once she guts it and remakes the space is contagious. (And, yes, she's given the penthouse its own hashtag: #theskyapartment.)
It's a big bold project, with a big bold payoff if all goes right, and that's just the kind of challenge Ms. Gallop seems to relish.
The ideas that Ms. Gallop has put out in the world in the last decade have been driven by ways she sees to improve and enable marketing to work more efficiently and creatively. And the key to achieving that, she believes, is for the industry to recognize and tap into the creativity of women and people of color.
In 2015, women accounted for 49% of the workers employed in advertising, public relations and related services, according to the Bureau of Labor Statistics. That's slightly above women's share of overall U.S. employment. According to a 2014 survey by the 3% Conference, just 11% of creative directors are women.
While there are more and more examples every year of women stepping into leadership roles, Ms. Gallop believes there can be more. She is frustrated that ad agencies are so slow to adapt their cultures to make it easy to include women and people of color—and by the litany of excuses used to justify the disparity, like Mr. Roberts' claim that younger women these days aren't interested in raises and promotions.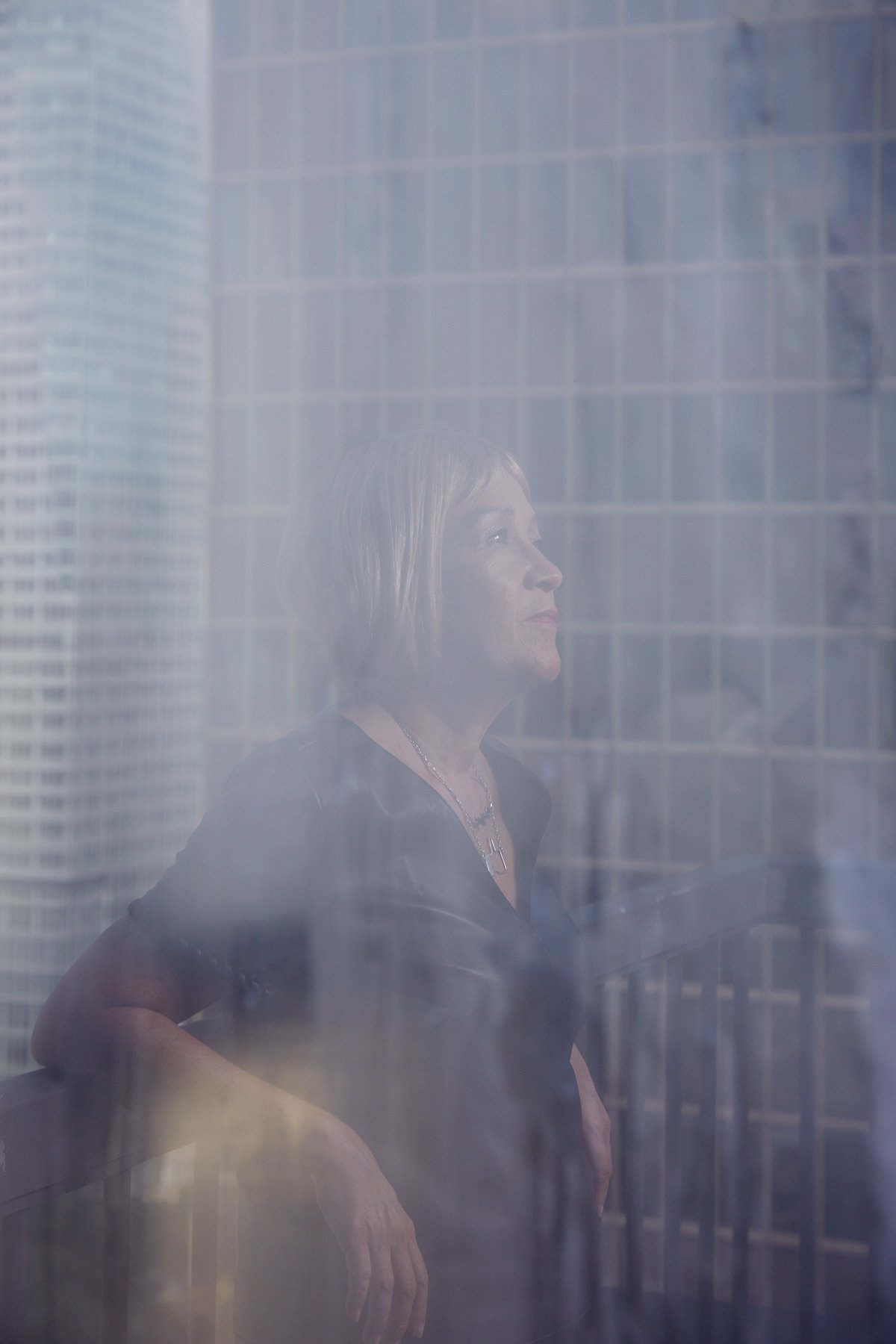 "There are 50 million reasons women leave," Ms. Gallop says. "I really want to push back against the narrative that women opt out. No woman has ever said, 'No, don't pay me more money.' No woman has ever said, 'No, I don't want to be the one in charge so I get to decide how I experience all of this.'"
Paying women more is another key part of her strategy. Ms. Gallop says women owe it to other women to get paid as much as they can. "Ask for the highest number you can say without bursting out laughing," she tells women.
The reason, Ms. Gallop explains, is because money is the yardstick. When senior management goes into budget-planning meetings, and they look down the spreadsheet of employee salaries, and if they see all the women are making less, the assumption is they are not as good. Money is the shorthand for who is successful, who is contributing, who is worth it. Parity in paychecks will hopefully lead to parity in how men and women are viewed as being capable and valuable.
The push for 50-50 gender balance for employment, at all levels and within all departments, is her goal. The reason? Anytime there is just one woman, one Hispanic, one African-American in a role where there hasn't been a person like that before means that person becomes symbolic, and representative of the many. If the ratio is improved, then no one person is the female voice or the black voice or the Latina voice or the gay voice. There are just voices, and everyone can be free to agree or disagree with anyone else, and that's when authentic voices can be heard, and considered and processed and weighed, and have true influence.
That diversity of voices is good for business, good for the bottom line and good for the legal department. Ms. Gallop believes once an agency has as many women as men in all roles, the issue of sexual harassment goes away. "You instantly manage out all of those issues. Because there isn't the bro-y atmosphere that encourages men to only see women in two roles: secretary or girlfriend."
Janet Kestin is a former creative director for Ogilvy & Mather Toronto who developed Dove's "Real Beauty" campaign with partner Nancy Vonk. When they were first offered the co-creative leadership role at Ogilvy Toronto, they weren't sure they wanted it, if it would be good for their families, for their careers, for the agency. But they took it and quickly learned they could tailor that role in a way that did work for them and the agency. She and Ms. Vonk now run Swim, a creative leadership training lab. Her experience has shown her how diverse creative teams can lead to better work. "Having more voices in the room representing different kinds of people is right. We need more diversity and not just women. The more points of view brought to bear on a conversation the better decisions we make," says Ms. Kestin.
Ms. Gallop was a key speaker at the first 3% Conference, founded by Kat Gordon. And she's spoken at every one since, and will be speaking again this fall.
"She really has a fan club," says Ms. Gordon. "If you look at our surveys of conference attendees, it's always 'more Cindy, more Cindy, more Cindy.'"
Singleton Beato became a fan after seeing Ms. Gallop speak at the inaugural 4A's Talent conference in 2014. "She is the first person that made me want to follow her to the ends of the earth for the way she talks about the huge untapped talent in our industry right now," says Ms. Beato, the 4A's exec VP-diversity and inclusion strategy. "The conversation the industry was having for years was, 'How do we attract and bring in the talent we need?' But she asks, 'Why are we not doing more with the untapped potential in our agencies today?'"
To me, she really is the best example of innovation. Her arguments are not connected to past rhetoric."
Madonna Badger, founder and chief creative officer at Badger & Winters, has never met Ms. Gallop, but she was aware of her advocacy when she started looking into the issue of the wage gap. "My first introduction was just sitting in a room and watching online her different speeches, and I was just mesmerized."
Ms. Gallop's work in "bringing that awareness to gender issues gave me the strength and courage to want to make a difference in our own way, which is how woman are portrayed in ad messages." Ms. Badger's agency launched an awareness campaign earlier this year with "#WomenNotObjects," a two-minute film calling out ads that show up when one Googles the phrase "objectification of women."
But it's not just about inspiration.
Last year, Ms. Gallop hosted a series of 4A's webinars titled "The Glass Ladder." The four sessions focused on giving women actionable advice on how to ask for raises, how to position themselves for promotions and how to be seen as leaders within their agencies and creative departments.
Susan Credle, who as FCB's global chief creative officer, is one of the top female creative directors in the industry, has worked with Ms. Gallop on one of the Ad Council's campaign review committees and was a co-presenter for one of the 4A's webinars.
"She is a brash, loud, strong voice for this issue," says Ms. Credle. "I wish everyone could have a one-on-one conversation with her to see what a thoughtful person she is. She's up there being provocative for all of us. … I think strong characters often get knocked with the self-serving thing, but I think they should get something out of it. People who speak up are putting themselves on the line for many, many people, and so she should get something out of this."
As to Ms. Gallop's sometimes strident tone?
People who don't know Ms. Gallop, says 3%'s Ms. Gordon, can think that she is yelling. "She doesn't have an ego bone in her body. She ties the message back to work, to culture, and truly believes it will be better for everyone if all the brains are used—better for agencies, for clients and for holding companies."
"A voice that loud makes me uncomfortable, and maybe it makes others uncomfortable, but it also makes me act," Ms. Credle says.
Ms. Credle says she is now much more conscious of looking for women to be on creative juries, since that is where the important networking is done among the best creative leaders. Ms. Gallop was one of the first people Ms. Credle called when she was first offered the executive creative director role at Leo Burnett and was wondering if she was ready for it. Ms. Gallop, of course, told her she was.
"One thing I became aware of once we started having these discussions is how men will take jobs they aren't ready for, and women will wait until they are prepared and feel like they have 100% of the qualifications," says Ms. Credle. "Part of our job as bosses is telling them they are ready to do it, and showing them they are ready to step up."
"I want to redefine ... my life
in a way that defies
what an older woman should look like, talk like, think like, work like, be like and fuck like."
Ultimately, Cindy Gallop believes we need women to emulate at the top of creative departments and to be represented in media in ways that move us to a place beyond stereotypes, that the political is the personal and refusing to be invisible is one way to achieve her goals.
"I am very public about the fact that I date younger men. I am very public about the fact that I never wanted to be married, never wanted to have children. I tell everyone how old I am as often as possible. I am 56 and I tell everybody," Ms. Gallop says. "I consider myself a proud member of one of the most invisible segments of the population: older women. So I want to redefine how I live my life in a way that defies what an older woman should look like, talk like, think like, work like, be like and fuck like. I am going to talk about all of this because we don't have enough role models in society for women and men that demonstrate you can live your life in a very different way than society expects you to and still be extremely happy."
"The conversation around women's political, social and economic equality has been going on and off the boil since the suffragettes, but it's not going away this time. The gender debate in advertising isn't over. If anything, the voices are getting louder," Ms. Kestin says. "Despite that, our industry is very slow to change and needs to be shaken up. No one shakes things up like Cindy."
And if you don't like the way she shakes things up? GET OVER IT.
What you can learn from Cindy Gallop's social game
ONE KEY ASPECT of the Cindy Gallop brand is her masterful use of social media to elicit reactions and affirmations. "What I love about social media is it makes shit happen," Ms. Gallop says.
Whether it's calling out a sexist invite to a VaynerMedia and Thrillest party at Cannes, or asking her 46,000-plus followers to kindly let @KRConnect know whether they believe the gender debate is over, Ms. Gallop knows how to get a Twitter storm started.
Social media platforms have been known to court her. After she wore her iconic Facebook-inspired "Like" necklace to a meeting with Twitter execs, they sent her a silver @cindygallop necklace. She also is the recipient of plenty of "you go, girl" tweets from appreciative women. Twitter user @TheCubanPanda created "St. Cindy—Patron Saint of Ad Girls" candles on Etsy and tweeted out the link, which Ms. Gallop then retweeted.
Ms. Gallop is an adept social media influencer. At the Cannes Lions Festival this year, she was ranked No. 8 among the top 10 social media influencers by Synthesio.
At C2MTL 2014, a Canadian conference that can best be described as a cross between Woodstock and Ted, Ms. Gallop had the highest rating among all the speakers for her social media performance based on engagement, impact and responsiveness, according to Engagement Labs.
Ms. Gallop attributes her high engagement to the fact that many of her 46,000-plus Twitter followers and 19,000-plus Facebook followers are women. "Social media is simply a new methodology that allows women to do what we have been doing since the dawn of time, which is sharing the shit out of everything in a way that men don't. We are the gossipers, the talkers, the chatters, the recommenders, the advocates and the ambassadors. … When brands say they are targeting men, I tell them to talk to women, because women will influence men more than men will influence other men."
Authenticity is also crucial to success on social media platforms. "I'm just being myself on social," Ms. Gallop says, explaining that she uses the social platforms that play to her strengths: Facebook, LinkedIn and, of course, Twitter. Gallop says she is a verbal, rather than visual, person, which is why she embraces those platforms and not one like Instagram. "Decide your objectives and then pick the social media that fulfills those goals, not the other way around."
"You can get to anybody on Twitter," she says. If there is someone she wants to meet, Ms. Gallop has found that if you tweet at them in the right way, you can get a response. She also regularly checks how well social media managers at restaurants, hotels and airlines are paying attention to their consumers by tagging brands in her tweets when she is staying at their hotels or flying their airlines.
"It's my own social experiment, I want to see how quickly they respond," Ms. Gallop says.
Web production by Chen Wu.