What's this?
This content is created by an Ad Age Publishing Partner. Find out more about this program.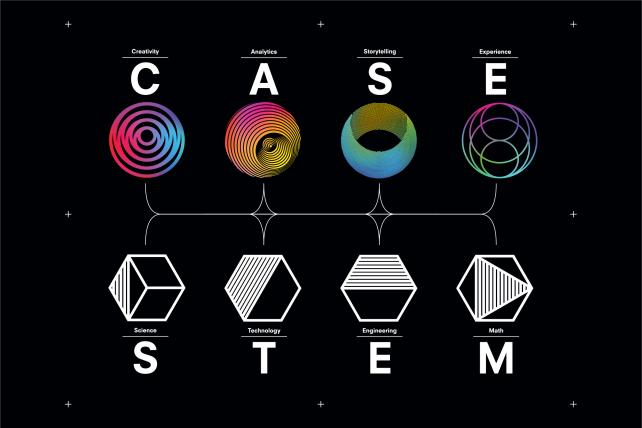 Credit: Quantcast
Would you want your kids to grow up and work in marketing?
It was a simple question asked by Procter & Gamble Chief Brand Officer Marc Pritchard at the ANA Masters Circle CMO Summit in Orlando in October. With over 200 CMOs gathered, this event was the follow-up to the CMO Growth Council launched at the 2018 Cannes Lion Festival of Creativity, and the group was doing a deeper dive into talent development—one of five priorities identified by the CMO Growth Council. While it appeared simple, though, it was in fact a hard question to answer.
Although I'm a born-and-raised New Yorker, I now live in San Francisco. Like perhaps too many in the Bay Area, I also work in tech. As you can imagine, the focus here is on science, technology, engineering and math skills. Known as STEM, these are critical skills for the AI era. With the top five largest companies on the planet by market capitalization being tech companies, STEM is now in demand everywhere, from coast to coast and around the world. If you ask parents today what they want their kids to learn, many will say STEM skills (with the hope that they can get a job at the next great tech company one day).
Yes, STEM is important. However, STEM addresses only the left side of the brain, the "logic" side that controls language, numbers and linear thinking. What about the right side of the brain, the "creativity" side that controls expression, emotional intelligence and imagination? Surely that's important too, right? Isn't being able to effectively communicate an idea, give an engaging presentation to a group or inspire a large team important? Companies think so. So does the World Economic Forum.
In its Future of Jobs report, the WEF highlights how critical it will be to collaborate, communicate and solve problems—skills developed mainly through social and emotional learning. The report noted that "combined with traditional skills, this social and emotional proficiency will equip students to succeed in the evolving digital economy."
With 5G getting ready to launch, we are truly at the dawn of the AI era where anything that can be automated will be. In a world where repetitive and rote tasks will be AI-powered, many jobs (and people) won't be replaced by machines but rather displaced. Instead of trying to have people excel at what machines are great at, why not have people excel at what people are great at? We need to focus on the things that make us more human—the things that AI can never replicate.
Indeed, the WEF predicts that the top five skills needed in the future will be complex problem-solving, critical thinking, creativity, people management and coordinating with others. We can't have STEM alone in a vacuum. We can't operate with just left-brain logic. We need right-brain creativity too.
So when Marc Pritchard posited his question at the CMO Summit, a group of us, including Target CMO Rick Gomez, WHOSAY CMO Paul Kontonis and Nintendo VP of Marketing Nick Chavez, set out to redefine the way "marketing" was being marketed. Inspired by the way STEM focuses on key skills, we looked at the core pillars of marketing today and asked, "Would you want your child to learn this?"
The four core areas that we defined are:
Creativity: Creativity is at the heart of marketing. (Everyone wants their child to be creative.)
Analytics: From consumer insights to campaign measurement, analytics is a core part of marketing. (You definitely want your child to understand analytics.)
Storytelling: Being able to tell a story is perhaps one of the most important things a marketer must do, so let's add storytelling. (Of course you want your child to communicate well and be a great storyteller.)
Experience: And now more than ever, a marketer needs to provide an engaging customer experience, so the experience is paramount. (There are endless benefits for a child in learning how to treat and engage with people.)
At the end of our exercise, we felt that creativity, analytics, storytelling and experience skills captured some of the best aspects of right-side thinking. We coined the acronym CASE. We had found our complement to STEM.
The truth is, we need both STEM and CASE. We need a whole-brain approach, not just a focus on left or right. However, with everyone lauding all of the benefits of STEM, I think it's time that we as an industry rise up and celebrate the benefits of CASE.
If we are going to recruit the next generation of talent into the converging industries of technology, entertainment, advertising, media and marketing, then we need to be the champions of what makes all of these industries so great. The core skills of creativity, analytics, storytelling and experience are more important than ever.
It's time we all made the CASE for marketing!