Ad Age for years has shined a spotlight on up-and-comers in media and marketing via our 40-under-40 list, a new edition of which has just been published. But in recognition that good work is not the province of youth, this year we are debuting our first 7-over-70 list. Our honorees not only have great accomplishments in their past, they're still deeply engaged in their work, proving that age really is just a number.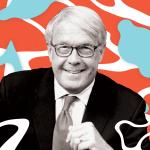 David Bell
Senior adviser, Dentsu Aegis Network
David Bell is an Advertising Hall of Famer with a resume littered with accomplishments. For starters, he led two holding companies, first as CEO of True North and then as CEO of Interpublic Group of Companies in 2001 after it acquired True North. He helped create b-to-b agency Gyro. He advised AOL and Google. He was once chairman of several industry groups, including the American Association of Advertising Agencies, now known as the 4A's.
But slowing down is not in Bell's blood. "I try to go where the heat is," he says. Today, Bell is a senior adviser to Dentsu Aegis Network, visiting the holding company's offices multiple times a month. He's also a senior adviser to several startups. "I love being part of the lives of young people that are making a difference in an industry that I love," he says.
Nick Brien, CEO of the Americas at Dentsu Aegis Network, says that Bell, who declined to give his actual age, is one of a kind. "I've never met a person with the wisdom of a 70-year-old, the energy of a 50-year-old and the curiosity of a 20-year-old," he says. "I want to grow up to be just like David Bell." —E.J. Schultz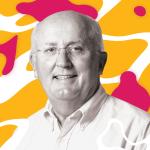 John Billet
Non-executive director, ID Comms
Known as an inventor of media auditing, John Billett, 74, says bringing the practice to the U.S. is one of his most memorable achievements. A native of Exeter, England, Billett has had a long history in the media agency industry, from his start in Unilever's media department to the founding of the media-auditing business Billetts International, which he eventually sold (and was rebranded as Ebiquity).
Billett, who says he has "banished the word retirement," from his vocabulary, is non-executive director of the media consultancy ID Comms, which ran major media reviews this year for HSBC and LVMH and recently opened an office in New York. He and his wife, Glynis Billett, also run the music management company JBGB Events, which manages and presents live jazz and classical performances.
Reflecting on his career, he mentions the song "I'm Still Here" from Stephen Sondheim's musical "Follies." "'I'm still here' is the best thing I can say about my life at the moment," he says. "I'm still doing something, I'm still making a difference, I'm still having a ball." —Megan Graham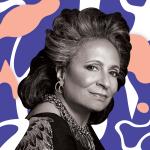 Cathy Hughes
Founder and chairperson, Urban One
A native of Omaha, Nebraska, Cathy Hughes, now 71, fell in love with radio as an 8-year-old when she used a transistor radio to pull in far-away stations that played James Brown and Aretha Franklin. She thought the DJs were black, but later found out personalities like Wolfman Jack "were actually white trying to make themselves sound like they were black," she says.
As an adult, when a group of black professionals took over an Omaha radio station, she jumped at the chance to work for them. Later, in the 1970s, she became general manager of WHUR in Washington, where she helped create the "Quiet Storm" format aimed at single women, which spread nationally.
She bought her first station, WOL-AM, in 1980 using her life savings and luring in investors. It was the flagship for what became Urban One, which, with $440 million in net revenue last year, is now the largest African-American-owned multimedia company targeting urban audiences. Hughes, who's been negotiating a deal with Walmart, still takes an active role in ad sales. —E.S.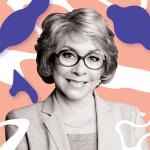 Arlene Manos
President emeritus, AMC Networks
When Arlene Manos joined then-Rainbow Media in 2002, AMC was an ad-free cable channel that predominantly aired old movies. By the time she stepped down as head of ad sales 14 years later, Manos had turned the "zombie network"—a nickname resulting from its hit show "The Walking Dead"—into a must-buy for marketers looking to reach the elusive 18-to-49 demographic.
Early in her career, Manos says she was offered two jobs: as an associate publisher at a magazine and as an account executive at A&E Networks. The latter meant a cut in salary and a demotion, but Manos, who got her start as a promotional writer for Philadelphia Magazine, went with her gut and signed on at A&E. It paid off: She eventually became VP of national ad sales. From there, she was recruited to AMC.
"It's important to take a job because of the people and culture, not what you're going to get out of it at the very moment," says Manos, who prefers not to give her age, and who today continues to work with AMC. —Jeanine Poggi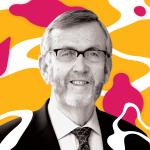 Dick O'Brien
Executive VP of government relations and advocacy, 4A's
For a lot of people, turning 58 is when they begin to think about retirement. But Dick O'Brien moved from New York to Washington and embarked on a new career: He joined the 4A's to represent the industry to the White House, Congress and the regulatory agencies. His work there has included helping to create the self-regulatory Digital Advertising Alliance and working with the ANA and IAB to develop programs such as the Coalition for Better Ads.
O'Brien, 76, previously held management roles at Grey Advertising and Saatchi & Saatchi Worldwide. At the latter, he was vice chairman and director of worldwide client service, worldwide account director for Procter & Gamble and director of global business development. The post in D.C., he says, wasn't much of a leap.
"All the same skills applied, whether it's persuading the CEO of P&G to accept a new Tide campaign or persuading a senator not to institute a tax change," says O'Brien. The original version of the Tax Reform Act signed by President Trump last year originally proposed a reduction in the existing tax write-off for advertising that would have increased the cost of advertising to advertisers by $169 billion over 10 years, says O'Brien. The advertising community worked to defeat the proposal—and won. —M.G.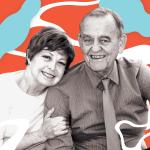 Hector And Norma Orcí
Chairman, Orcí
Vice chairwoman, Orcí
Hector and Norma Orcí have been working together since McCann-Erickson recruited them in 1982 to open a Hispanic agency in Los Angeles. Even then, the Mexican immigrants, who had been married 18 years, were seasoned executives: He got his start at Procter & Gamble and went on to run DDB in Mexico. She was a copywriter at a Mexican agency and before that an anchor at a Mexican radio station.
In 1986, the couple negotiated a spinoff from McCann, forming what is now known as Orcí. Norma oversaw creative and Hector led accounts. "I was a creative that liked account executives—a very rare person," she jokes. "And Hector was a guy who got along with creatives, so it was an easy fit."
Orcí put itself on the map early by winning an assignment from the U.S. Immigration & Naturalization Service to promote an immigration reform law signed by President Reagan. Today, clients include Honda and Dole. Hector, 76, and Norma, 74, handed the agency reins to their son, Andrew, in 2011 but are still active in the company. "We are involved more than in charge," says Norma. —E.S.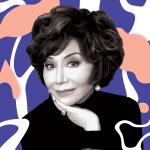 Lynda Resnick
Vice chair and co-owner, The Wonderful Company
The only time Lynda Resnick isn't working on business or philanthropy seems to be during her daily 90 minutes of Iyengar yoga. The 75-year-old vice chair and co-owner of The Wonderful Company—which generates annual sales of $4.2 billion from products including Justin wines, Fiji water, Wonderful Pistachios and Almonds, Pom Wonderful juice and Halos—is often up before 6:30 a.m., checking in with the marketer's in-house ad agency.
Resnick, who founded her own (now defunct) ad agency at age 19, called Lynda Limited, later married Stewart Resnick. The two bought Teleflora in 1979 and Paramount Citrus Association in 1981—two companies that would form the basis of their privately held Wonderful Company.
Her hands-on approach to the business still includes working on the ad side, with Resnick herself championing the idea of Stephen Colbert as a spokesman for Wonderful Pistachios, and coming up with the healthy positioning for pomegranate juice—complete with the idea to shape the "o" in "Pom" as a heart. —Jessica Wohl
Art direction & web production by Tam Nguyen/Ad Age.