Pulse Creative

Carat: (Top Row) Will Swayne, Jan Weinstein, Donna Wiederkehr; (Bottom) Ed Gorman, Doug Ray, Steven Feuling
For a time, many big media agency players considered Carat an afterthought. After a period of organizational upheaval and CEO changes, it was clear that the Aegis-owned shop needed to focus inward, fixing weak spots and charting a strategy for the future, before it could emerge as a real contender in big pitches.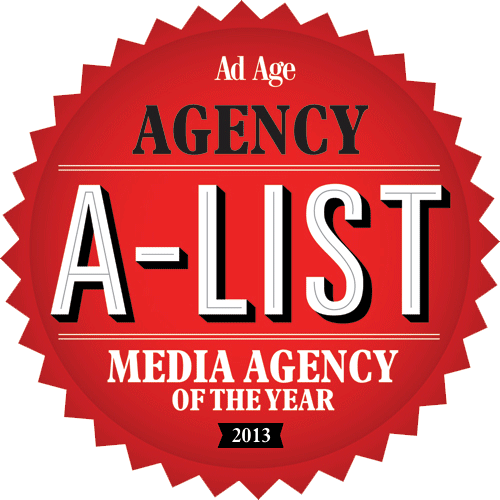 The first evidence it had done that came a couple of years ago when in 2010 the agency retained its massive Pfizer business and won the Relativity Media and Diageo accounts. Then, in early 2011, it won Home Depot and Disney Parks and Resorts.
In late 2011, it made a structural move to perpetuate this momentum. Nigel Morris was promoted from CEO of Aegis Media North America to CEO of Aegis Media for the Americas. He merged the dispersed agency groups onto one P&L, and promoted Doug Ray to U.S. president of Carat. Since then, Carat has been on an upswing, and those agency rivals are likely thinking about it quite a bit more.
In 2012, the agency won two of the biggest pieces of business that went up for review and saw a 30% boost in both billings and revenue.
After a drawn-out competition, General Motors consolidated its $2 billion media-buying and -planning business with the shop -- a complex but profitable account, Carat insists -- which prompted the firm to open a 200-person Detroit office. Months later, the agency reeled in the $500 million Macy's business. It also added more P&G work, and GoPro became a nice addition for the shop in Los Angeles, where it has worked with Red Bull.
The wins and improvement in creativity are fueling a new energy at the agency. That, coupled with office renovations, including an in-office bar chock-full of free food, saw employee turnover fall to 13%. That kind of number is virtually unheard of at media agencies, where annual churn tends to range from 30% to 45%.
The firm was also able to rotate or promote more than 25% of the organization in the U.S. this year, said Mr. Ray, who recently got another promotion to global CEO of Carat. "We were [at 30% churn] three years ago," he said. "Because we've been growing and bringing in new talent, we're proud to have that high retention rate. We feel empowered."
Later this year the deal that merges Aegis with Japanese giant Dentsu is expected to close. It's one of the biggest deals the marketing world has seen in a long time and, for Carat, it means more avenues for growth and expansion around the world.
In the meantime, Carat has added data and analytics staff across practice groups; tripled the sample size of its global consumer survey, the Consumer Connection System; and begun to fuse its own data with third-party media-buying databases.
It's also focusing on being a collaborator. For client Adidas, the agency came up with the idea to build a Derek Rose recovery campaign, following the basketball player's injury. Working with creative partner 180LA and the Adidas spokesman, the team created a series of short films throughout his recovery. "That was one of the best successes in terms of sales for any shoe," Mr. Ray said.
"Clients are trying to globalize their brands," he said. "We need to go to market faster, in a consistent way, across markets." The firm handled communications planning for P&G's "Thank you, Mom" Olympic campaign in North America and as a result, "every brand saw share and volume growth," he said.