72andSunny tends to be picky about new business. It began 2015 with the intention of becoming even more so, freeing itself to expand its focus on innovation and investing in other areas.
"We came into 2015 with a lot of momentum and the objective to deepen the client relationships, but at the same time move the company toward interesting innovation opportunities in the industry," said John Boiler, CEO. The shop set out to expand 72U, its in-house incubator, and got two business units up and running in 2015: its production arm, Hecho en 72, and Brand Citizenship, a philanthropic offering that seeks to embed social responsibility within a company. "We wanted to do something that was a little weird, we wanted to work on some experiments—to see where the marketing and ad industry needs to go to be relevant for clients," he said.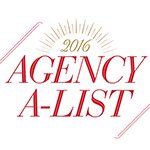 Still, there were some new-business opportunities that couldn't be passed up. 72andSunny won some of the higher-profile creative accounts in a year that didn't see nearly as many creative pitches as it did media reviews. The MDC Partners agency won the global Axe account and the global business for Adidas Performance as well as MillerCoors' Coors Light and Coors Banquet, Dropbox, General Mills' Totino's and Seventh Generation. In all, revenue jumped 33% in 2015 and staff grew 27%.
72andSunny also saw the payoff from its continuing U.S. and global campaign for Diageo's Smirnoff, "Exclusively for Everybody," begun in 2014 with the aim of boosting sales for a brand lost in a category rife with exclusive and super-premium vodkas. New executions were launched in Africa and Argentina, and by the time the campaign wrapped at the end of 2015, the brand had reversed a 10-year sales decline in the U.S., posting positive sales for 32 consecutive weeks. Smirnoff saw a 25% increase in its trial rate in Africa for its Double Black Ice, surpassing its 20% target. In Argentina, Smirnoff sales are on track to grow 60% year-over-year.
Mr. Boiler sees marketing headed toward "more brands creating partnerships to influence culture." Part of what clients say they love about 72andSunny is its willingness to collaborate and not just influence culture, but tap into existing culture. Tim Parkinson, senior VP-content at Diageo, said the shop "transcends advertising, through a focus on how the brand provides inspiration and utility in the lives of our consumers. Contemporary and ridiculously talented, they have helped the [Smirnoff] brand find purpose and meaning to a new audience in the U.S. and across the world."
The shop also tapped into a cultural insight with the "Truth" anti-smoking campaign by incorporating popular dating app Tinder with a music video featuring multiple YouTube stars. The video, called "Left Swipe Dat," was developed based on data that showed that Tinder photos featuring a smoker had 54% more left swipes—essentially a rejection.
72andSunny has also been able to achieve with Google, one of the more elusive clients, what few other agencies have. While many have handled one-off projects for Google, 72andSunny continues to expand its relationship with the tech giant. It's worked on search over the last three years, which Jeff Whipps, VP-brand marketing at Google, said is the company's "crown jewel," adding that 72andSunny handles more of its work than any other agency.
"72 is wired like very few agencies are. They have the confidence and the strength and pride that comes with shops that can come forth with great thinking and outputs," he said. "But they also have humility, flexibility—and have an openness to change that I've never seen in another agency."