Losing your second-largest client isn't an ideal way to head into a new year, but it didn't deter independent agency Venables Bell & Partners from ultimately having what was one of the best runs of its nearly 15-year history.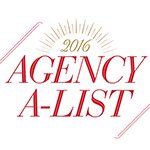 After parting ways with Intel in December 2014, the shop went on a new-business tear in 2015, winning from a broad sweep of categories eight clients: Adidas Golf, Blue Moon, Celebrity Cruises, Leinenkugel's, Massage Envy, PlayStation Vue and REI, as well as Thumbtack for project work. The wins led to $14 million in new business and an impressive 40% jump in revenue growth.
The agency preaches a mantra of being "honest, fearless and independent," said President Paul Birks-Hay, an ethos that inspired crucial decisions that led to its 2015 success. In February, the shop realigned its leadership. Founder Paul Venables became chairman. Joining him and Founder-Exec Strategy Director Lucy Farey-Jones as new partners were Exec Creative Director Will McGinness, who took charge of the creative department; Mr. Birks-Hay, who moved from managing director; and former Head of Client Services Kate Jeffers, who stepped up to managing director.
It was critical that each partner was empowered while also given space to do what he or she did best. "We were really disciplined about creating distinct swim lanes," said Mr. Venables. "People respected each other's roles, collaborated if necessary, and that was a coup to be able to pull off. To be honest, at first there was some stumbling, and then we just clicked."
Another key move was to embrace the fun of new business rather than sweat over it, leading to a startling 70% winning-pitch run. "A lot of times pitching can be stressful and it can go into a negative place, but for us, it was about getting people fired up to be a part of it," said Mr. McGinness. "When you have fun, that leads to great work."
And how: The shop riffed off Audi's role in the "50 Shades of Grey" franchise with a fabulous elevator scene parody starring "Saturday Night Live" star Vanessa Bayer. It touched hearts and embraced a cultural moment with Google's moving small-business film that told the story of how a local gym became a haven for transgender individuals. It brought Reebok back with the "Be More Human" campaign, which helped fuel the sports giant's 9% year-on-year global sales growth, and the agency debuted an insightful, comedic campaign for Massage Envy, positioning the brand as masseuse for the masses. Perhaps most notably, the agency helped REI turn its decision to bow out of the Black Friday madness into an empowering message for consumers with the "#OptOutside" campaign. The effort became a trending topic on all the major social platforms over multiple days, and Creativity named it the top integrated creative idea of 2015.
According to REI Chief Creative Officer Ben Steele, the client and agency meshed from the get-go. REI had run a competitive pitch in deciding on its new agency. "What Venables did that stood out was how they came to the table with a really tight set of strategic insights and really applied those to a framework we could really understand," Mr. Steele said. "We really made an important pivot, which was away from being against Black Friday and toward being for the outdoors and for the individual. I think if it had become a campaign about how terrible Black Friday was, we would have missed the mark."
The work demonstrates a broad storytelling skill set ranging from comedy to drama, while tapping deftly into current cultural conversation. The agency's revenue breakdown also reflects a balance across several disciplines. While traditional advertising accounts for 35% of its revenue, digital and social each make up 20%, experiential is 15% and mobile is 10%. The company's in-house production shop, Lumberyard, also saw revenue growth with a 13% jump, and VB&P also has strong sights set on the company's burgeoning consumer-experience consultancy, VBP Orange.
"We talk about integration here not in just in the old sense of the term with digital, social and traditional, but also in terms of how your marketing and customer experience come together," said Mr. Birks-Hay. "You can't just talk about what your brand stands for. You've got to live it."
The diverse offerings follow "the trajectory of where great ideas can exist," said Mr. Birks-Hay. "We want to operate in the place where ideas can have the biggest possible impact on culture and our client's business."
Ultimately, VB&P's partners say independence has proved a real differentiator and has allowed the agency to make choices that may not have immediate returns but could pay off in the future. "From our Day Three in 2001, holding companies started calling me and I've talked to pretty much all of them," said Mr. Venables. "I'm always interested in hearing a smart point of view, but we are not in the market. We value our independence. I get to do things that make accountants scratch their heads and make lawyers' stomachs churn. If we run a disciplined, smart business, and I personally take responsibility that my operation feeds not just our 180 people but their families as well, then I have the leeway to be stupid when I want to be."
Equally important, "I want to do right by my clients," he said. "I do not take lightly that they entrust us with millions of dollars, and in many cases their careers, on being effective and doing something that gets a return. That's led us to our maniacal behavior to get it right in the marketplace. I'm not out to please my funniest creatives' jaded friends. That's nice, but that's not what motivates me."