MediaCom
Last year, Ad Age named
MediaCom
media agency of the year based on its performance in 2014, when the shop won a number of large accounts following a few tough years, and produced creative work that went beyond its media buying and planning remit. In 2015, the shop's U.S. billings and revenue were up more than 25% with new business from Actavis, American Airlines and J.G. Wentworth, and the shop continues to push the boundaries of what a media agency is meant to do. To support the launch of the Audi TT, MediaCom introduced "Tilt Shift," a video featuring a young boy's fantasy. The shop directed a live video shoot, managed production and postproduction and wrote an original score for the story. Audi scrapped its existing plans for the 2015 Emmys broadcast to run a 30-second version of MediaCom's film.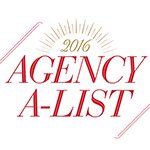 Laundry Service
In 2014, Laundry Service opened a new office in Portland, Ore., moved its Los Angeles team into a larger space and outgrew its New York office after less than six months. In 2015, it exceeded its predicted 95% growth in revenue by achieving a 120% increase to $25 million, expanded its scope and budget for brands like Jordan and Beats and more than doubled its staff. The shop's capability, growth and fleet of more than 1,000 influential Instagram photographers attracted new business, including social AOR wins LG Mobile, Fox, Hennessy, Adobe and Muscle Milk. But it also caught the eye of Wasserman Media. The sports sponsorship and management powerhouse acquired Laundry Service in April.
Wieden & Kennedy
Wieden & Kennedy has never been known to measure its success by numbers, but it saw steady financial growth with worldwide gross billings at nearly $3.3 billion, a 5.3% jump across Portland, Ore., and New York. Although the agency said goodbye to Heineken and Weight Watchers, those departures were more than tempered by the arrivals of Bud Light, Verizon, Sprite, KFC, Yoplait, Secret and Booking.com, for which the shop is now AOR. Samsung also joined the roster. And the brilliant work was nonstop. The shop added more gems to Nike's oeuvre, including the "Ripple," "Last" and "Snow Day" spots, and went out of the box with an Old Spice adventure on Twitch and a KFC campaign that brought many new faces to the colonel.
Ogilvy & Mather
No doubt 2015 will be remembered as the year of an unprecedented number of massive media accounts going into play. One of the more interesting stories to result from that was WPP's Ogilvy & Mather being shortlisted as a finalist in Coca-Cola Co.'s media review. UM was eventually named lead media agency, but Ogilvy also won some media strategy assignments. It's an unusual coup for a creative agency to win a piece of business in a massive media review, and another sign that agencies of all disciplines are going after every type of account. The agency overall had 34 new assignments in 2015 in New York alone, with a 100% client retention rate.
BBDO
BBDO may have had a high-profile account loss in 2015 with Bud Light's departure and a few other defections like Procter & Gamble and Monster.com, but the shop wasted no time going hard after new business with major wins like Subway. It also picked up Barbie, Toys "R" Us and Norwegian Cruise Line, among others. At the same time, the Omnicom shop delivered strong creative for clients like Foot Locker, with its "Fight of the Century" campaign featuring boxer Manny Pacquiao, and Lowe's, with its "Making the Digital Analog" campaign.
Pereira & O'Dell
Seven years in, Pereira & O'Dell is still posting strong revenue gains. In 2015, the San Francisco-based shop notched a 36% revenue increase and doubled the size of its New York office in terms of head count, real estate and revenue. Though it lost Skype midyear, the agency bounced back with wins like Timberland, Godiva, Qdoba and several others. One of its more well-known pieces of work in 2015 was for Realtor.com, "The Home Buying Process in Plain English With Elizabeth Banks," which helped demystify issues like mortgage lending for novice home buyers.
Barton F. Graf
Independent New York agency Barton F. Graf had a standout business year, with nearly 30% revenue growth and three new creative agency of record clients: Scotts Miracle-Gro, Snyder's-Lance and Bai. The agency also expanded its duties with existing client Supercell to become global agency of record for all the game developer's brands. That includes Clash of Clans, for which the shop produced the Super Bowl mega-hit "Revenge," starring Liam Neeson, which at press time has clocked more than 96.9 million YouTube views. To put that in perspective, that's about 36 million more than Always' "Like a Girl." Other creative highlights included continuing work for Tomcat rodent control, which this year led to 20% growth in sales.
Dieste
U.S. Hispanic shop Dieste boosted revenue and head count by 20%, and the shop was victorious in the biggest Hispanic pitch of the year, AT&T Mobility, plus Miller Lite and DirecTV. Powered by Dieste's insights about Latinos' penchant for almonds, Hershey's With Almonds sales to Hispanics grew by 18% but were flat in the general market. Creative awards flowed in for a Dallas Pets Alive campaign that temporarily gave homeless dogs the names of trending topics like "Kim Kardashian's Butt" and "Celebrity Nude Pix"; with all that social media exposure, dog adoptions quadrupled. And Dieste scored in the top 5% of parent Omnicom's employee engagement survey.
Grey
Wins like airline Emirates, Motorola and Procter & Gamble's Venus were amplified by head-turning campaigns around societal issues done by the WPP shop. Its work with States United to Prevent Gun Violence, focused on reducing gun-related death and injury, gained a 3,000% increase in unsolicited donations the first week and $12.2 million in earned media value—without any marketing budget. Grey, which saw revenue rise 5% in 2015, also helped the National Football League deflect public criticism with a stunning spot that brought attention to domestic violence. The commercial, based on a true story, depicted how difficult it is for victims to ask for help and upped visits to the National Domestic Violence Hotline website by 25% on Super Bowl Sunday.
KBS
The agency ended the year with 18 new accounts and strong organic growth from nine out of its top 10 clients, bringing KBS its fifth consecutive year of double-digit growth at 11%. Some of its agency of record victories last year include Keds, Moët Hennessy, Aspen Dental and Monster, while project assignments came from the likes of Banana Republic, Hershey, L'Oréal and Novartis. The MDC agency's "Ladies First" platform for Keds, which used global icon Taylor Swift, resulted in a 20% sales increase in the U.S., a nearly 50% hike in international markets and a 35% boost in e-commerce sales and its "Look Out World" work for Beautyrest built share for the mattress maker.