When Clorox Co. started a review of all its creative agencies last month, Senior VP-Chief Marketing Officer Eric Reynolds was quick to call Alma from his car and tell the U.S. Hispanic agency, its only creative shop in the world to get such a call, that the business Alma held was not up for review.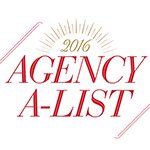 "For all their work, the results have been spectacular, both in [growing] share and the efficiency and effectiveness of their creative work," Mr. Reynolds said. "Our statisticians say, 'Whatever Alma is doing, it's working.'"
In fact, Mr. Reynolds said the agency is so good at developing universal truths that speak to all consumers that Alma's Hispanic work is increasingly crossing over into the general market.
In a joint project between Clorox and Procter & Gamble to launch Glad with Gain Odor-Shield trash bags, Alma used a lot of social media featuring "Gainiacs," real people who love the scent and ecstatically inhale it. The effort helped the product notch nearly $12 million in sales in the first 10 weeks and led Clorox to appoint Alma to lead two more total-market campaigns.
Even with low-interest categories like household cleaning products, Alma won more creative awards in 2015 than any other U.S. Hispanic agency. (Some were for Greenworks, an environmentally friendly Clorox cleaning line whose print ads feature adorable animals like a spotted owl with the tagline "Some stains are not meant to disappear.")
"Our creative recognition comes from big brands," said Luis Miguel Messianu, Alma's creative chairman-CEO.
Revenue grew 15%, partly because of the midyear win of Sprint, now Alma's biggest client, surpassing McDonald's and State Farm.
In June, Sprint CEO Marcelo Claure sat in on Alma's final three-hour pitch for one of the biggest Hispanic account moves of the year. It was a Saturday afternoon, and with ardent Latino soccer fans on both the client and agency side, a big-screen TV played the Champions League soccer final in the background. Sprint, which has a Hispanic CEO and CMO, is acutely aware of the importance of the market, and realizes that adding and retaining more Hispanic consumers can be a game changer for a company attempting a turnaround like Sprint. Alma had to hit the ground running, and made 51 hires last year.
"Marcelo is very involved in all U.S. Hispanic efforts and he really wants us to win in that market," said Sprint's CMO Roger Solé. He summed up Alma's strengths that nailed the pitch: "Being creative and relevant and on target is very difficult. And we're a tough client."
Hispanics are challenging customers that Sprint must win over and keep winning. "They're very intense users, switching carriers frequently, looking for the best networks and offers," Mr. Solé said.
"People look at us as an amazing strategy and creative shop but questioned could we staff up for such a big account so fast," said Isaac Mizrahi, Alma's co-president and chief operating officer. "We were preparing all along. When Sprint called and said we had three weeks to hire 80% of the team, and no excuses, we delivered more than 90%."
Alma also took along to the Sprint pitch a Miami-based digital shop called M8, and urged Omnicom Group's DDB Worldwide, Alma's parent, to buy M8 to accelerate Alma's digital growth. Alma's reasoning, Mr. Mizrahi said, was that M8's 80 staffers would give already digitally-savvy Alma an integrated vertical offering able to do all things digital faster, from in-house production to data and e-commerce. The deal is in the due diligence stage, he said.
It was also the year Alma's first client, McDonald's, returned to growth. In the third quarter of 2015, the Hispanic segment grew twice as fast as the general market. To help McDonald's develop content with its consumers, Alma in July came up with a McDonald's musical created by and for Hispanic millennials. It was set in a McDonald's restaurant, where bilingual singer-songwriter Leslie Grace struggled with writer's block until a McDonald's employee, played by actor-director-dancer Daniel "Cloud" Campos, bursts into song along with other customers, kicking off a mini-musical called "Un Poquito de Lovin."
How Alma came up with the idea is worthy of a McDonald's ad itself. Mr. Messianu heard from a friend about a sound bite recorded at an interview with Ms. Grace, in which she reminisced about her happy childhood that included going with her dad to a McDonald's near her mom's salon.
"Even before we ask [Alma], they're coming with ideas all the time. There's a constant creative conversation rather than episodic," said Mr. Reynolds. "It's what every client dreams of."