TBWA
TBWA continued to work its way back into the spotlight in 2015. Media Arts Lab proved as creative as ever on Apple and delivered the Cannes Lions Grand Prix-winning "Shot on iPhone 6" campaign. The agency also went on a new-business tear, with 16 wins in 14 months, including Netflix, Twitter, Travelers Insurance, Thomson Reuters and GoDaddy between the Los Angeles and New York offices. Sights are set especially on New York now that Rob Schwartz has stepped in as CEO and the highly decorated Ogilvy creative leader Chris Garbutt took the reigns as global creative president and New York chief creative officer.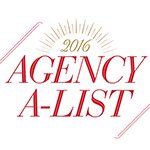 Mullen Lowe Group
In May, two separate Interpublic companies, Lowe & Partners and Mullen, merged to form Mullen Lowe Group. Mullen's top exec, Alex Leikikh, was named CEO of the newly formed network. Though Lowe had been unsuccessfully conjoined to other Interpublic shops like Deutsch in the past, the agency promises that this latest merger will stick and create the next great Interpublic global network. For the U.S. business, Mullen Lowe in 2015 counted creative and media for Royal Caribbean and the new JetBlue Barclaycard, as well as California Avocados and the North Carolina Lottery among its wins.
Argonaut
When Argonaut created the "Wings" Super Bowl spot for Volkswagen in 2014, few people had the new shop on their radar. Though the San Francisco-based agency didn't create much VW work beyond that, it's managed to snag a series of sizable accounts since. Last year it tallied 85 employees and more than doubled its revenue. Wins in 2015 include the global account for MetLife and a spot on the Hershey roster. In January it launched a campaign for FitBit and it also handles the Cricket Wireless account. Argonaut has also done project work for A-B InBev's Shock Top beer.
Muhtayzik Hoffer
Ad Age's 2014 Small Agency of the Year, Muhtayzik Hoffer continued accelerating last year, doubling its staff from 40 to 80 people and increasing revenue from $9 million to $16 million. Even though its relationship with HP ended, the San Francisco-based shop saw growth from its Audi, AAA and Sofi wins. It also began working with its first account out of New York, kitchen appliance and home utensil maker OXO. Some key hires in 2015 include former TBWA creative leader Jay Berry as exec creative director, who will work closely with co-founder John Matejczyk, and former Adobe executive Rachel Gold, who signed on as associate director of strategy.
Johannes Leonardo
Johannes Leonardo picked up the pace last year with a 40% jump in revenue and 27% increase in headcount. The lifts were generated by account wins like Google Micro-Moments and Mondelez's Trident, which will transition from a project to a long-term global partnership. The shop also completed a project for PlayStation Vue to launch the service in key U.S. markets. Amidst the agency's new-business growth, it expanded its leadership team with hires such as Andrew Dawson as chief strategy officer, Greg Tebbutt as chief operating officer and Emily Wilcox as head of account management.
Two years ago, a handful of Huge founding partners gave birth to Work & Co In 2015, the shop took two more top executives from the Interpublic digital agency and has grown to over 100 people, many of whom are experienced digital agency executives—and there are still 40 new roles to fill. Supporting that growth is a wide range of capabilities attracting top clients like Twitter, Facebook, Google and Apple, as well as Target and Verizon. During its short life, the shop has already tackled assignments ranging from increasing market share among millennials for a financial-services company with a new set of digital banking products; helping a digital media company diversify revenue by developing a paid music app to compete with Spotify; and launching a mobile loyalty program for Target.
Horizon
Enjoying its seventh consecutive year of double-digit growth wasn't enough for independent media agency giant Horizon. The shop, which won 80% of its pitches and hired more than 400 people over the last 12 months, spearheaded a joint venture with Innocean. The venture is a new global media agency network called Canvas Worldwide that will give Horizon means for international expansion and create a media agency network for Hyundai Motor America and Kia Motors America. Yet that did not distract Horizon from helping Burger King achieve its highest October sales in company history with two sports integrations.
Essence
For most of 2015, digital media shop Essence shined on its own, with North American revenue up 34% to $49 million as it continued to diversify its client portfolio beyond its biggest client, Google. The shop, known for its digital buying strengths, launched a three-phased branded video campaign for client HP to introduce its Sprout product. Going into 2016, however, Essence will have not only its own strengths to build on, but also the resources of the biggest holding company in the world. WPP acquired the agency in late 2015, making it the smallest of the network's media shops, its global CEO the youngest of the bunch and its brand the only in the holding company's portfolio that began with digital.
Critical Mass
Critical Mass has been churning out high-tech digital and user-experience work for clients for many years. But in 2015, the agency made moves that would help it stand out in a crowded marketplace. One year after selling the rest of its stake to Omnicom Group, Critical Mass announced it would be acquiring social agency Zocalo from sibling PR agency Ketchum, and the shop started to map out expansion plans. With about 20% growth in revenue over 2014, the agency is on the right track. Under the leadership of longtime CEO Dianne Wilkins, the shop not only reorganized for global expansion, but won a plethora of sexy accounts, including Apple, Marriott and Visa, among others. Account losses? Zero.
Deep Focus
A couple years after Deep Focus parent company Engine Group sold to private-equity firm Lake Capital, the New York-based shop is scaling its offering and spearheading growth for the network. Deep Focus merged Trailer Park Digital and Goodness Mfg. to form Deep Focus L.A., and grew that team significantly thanks to new-business wins like Johnson & Johnson's Neutrogena. London sibling Jam also took on the Deep Focus brand. Headcount more than doubled to about 500 people globally, and revenue was up 12%. The shop also identified an opportunity to expand by launching a branded content and entertainment offering complete with new media partnerships.