B-to-B agency Gyro has found a sweet spot in b-to-b marketing, combining business strategy with emotional storytelling to bring a human element to sometimes technical, hard-to-communicate ideas.
"The best creative in b-to-b messaging has a humanly relevant approach that leads to much more effective and famous ideation," said Christoph Becker, CEO and chief creative officer at Gyro. "If you have the business savvy and the ability to connect the business agenda of the client with a higher purpose and a human-relevant approach, this will create respect."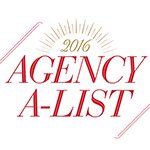 This approach has worked well for Gyro, which increased its revenue by 3% last year to $171 million and won new accounts including Aflac's b-to-b business, Ball Corp., Honda Aircraft Co. and Vodafone, plus a large b-to-b project for Google in Europe.
Gyro has been expanding its office space and staff as well. As a result of an influx of new business from existing clients HP and Visa, Gyro doubled its employee base to 65 in its San Francisco office. It also moved into new headquarters on Wall Street to serve its New York clients. The agency has 600 employees overall.
For longtime client John Deere Construction, Gyro Chicago created an integrated campaign called "Building Together," which was named a winner in Ad Age's BtoB Best Awards in three categories: Integrated Campaign Over $200,000; Print Campaign Under $200,000; and Single Print Ad.
The "Building Together" campaign—including print, online, out-of-home and events—features images of construction workers and equipment operators merging with images of heavy-duty equipment to show how John Deere works with its customers to build equipment together.
"John Deere invests a lot of money in inviting its operators to design every single piece of equipment with them," Mr. Becker said. "There is a human touch to every single piece of their machines. This is indeed human relevance when you see a man-made machine."
Brett Bedard, manager-marketing communications, events and promotions for John Deere Construction and Forestry Division, said, "The 'Building Together' campaign is visually arresting and delivers our differentiating message that John Deere leverages customer input to drive product design. The campaign is truly a big idea that has been easy to pull across all our tactics and media."
For client Tate & Lyle, which makes sweeteners such as Splenda and Tasteva for the food and beverage industry, Gyro Cincinnati was charged with launching a brand for a low-calorie sugar. Gyro came up with the brand name Dolcia Prima, and rolled out an integrated campaign called "Believe It."
"When you say low-calorie sugar, particularly to an experienced R&D person, it almost sounds too good to be true," said Abigail Storms, VP-sweetener platform innovation at Tate & Lyle. "There is a level of disbelief, but also intrigue and excitement about the possibilities. When people taste it, they believe. That is why this campaign is based around the idea of 'Believe It.'"
The campaign included print and online ads, as well as online video.
"The imagery is all shot like the food is the focus," said Mike Tittel, executive creative director at Gyro Cincinnati. "In one ad, the sun is coming up behind the food and the food is lit from behind, like the dawning of a new age. The headlines and copy are kind of fun, spirited and adventurous."