Special Report: Agency A-List
McCann Is No. 3 on Ad Age's 2016 Agency A-List
Shop Posted Strong New-Business Growth -- $100 Million in Additional U.S. Revenue
Those who watched "Mad Men" know McCann was portrayed as representing the worst qualities of big agencies: soulless and greedy. It wasn't until the finale that it was redeemed by Don Draper creating the iconic "Hilltop" Coke ad.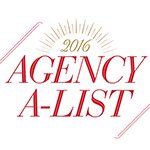 The real McCann in 2015 needed no such redemption. For the second consecutive year, the Interpublic Grop of Cos. shop posted strong new-business growth—$100 million in additional U.S. revenue—and a 10% bump in U.S. organic growth. New-business wins included the global Nespresso account, MGM Resorts, New York State Lottery and Chevrolet's Silverado trucks. Verizon also consolidated much of its wireless business with McCann, which already worked on Fios.
Its success last year was the culmination of efforts set into place when Harris Diamond became McCann Worldgroup's chairman-CEO in 2012. Since then, the agency has doubled down on talent investment, made collaboration the norm and put creativity at the center of everything it does.
Mr. Diamond also credits senior executive arrivals like Global Creative Chairman Rob Reilly, who joined in 2014, and Eric Silver, North American chief creative, who arrived last February, as critical players.
"The focus on creativity first has obviously been something that was heritage, but it's at the front and center of everything we do now," said Mr. Diamond. "We define creativity broadly across all disciplines. It could be in-store, across any digital medium, TV and radio."
Mr. Diamond said it's that ability to come up with ideas that can be well executed in all media that prompts clients like Verizon to consolidate business at McCann. "Clients consolidated a lot of work because we are coming up with an idea and exploiting it across all platforms," he said. "It's the biggest reason for our success."
Take, for example, its work for Microsoft. McCann's M:United and TwoFifteen McCann units masterminded the marketing for the fifth installment in the "Halo" video game franchise and the Windows 10 launch.
Months before the game's October release, the agency began teasing a cliffhanger—was the protagonist of the series a traitor, and had he been murdered? That character, said Chris Capossela, Microsoft's exec VP-chief marketing officer, "was the hero. We've never taken any risks with him before, and teasing out that he may be dead or a traitor was a real risk."
Elements of the pre-launch campaign included online videos and digital components, a 12-part "Serial"-style podcast, two ads during the "Walking Dead" finale and a social hashtag #HuntTheTruth that encouraged fans to discover what really happened to the game's hero.
Fans of "Halo" engaged so much with the campaign that it helped Microsoft garner $400 million in global "Halo" and hardware sales in the first week of the launch. "It was a beautifully done campaign that took a deep understanding of our fan base and how to spark the conversation with them," said Mr. Capossela.
For Chevrolet, McCann, via its General Motors-focused Commonwealth unit, helped the brand end the year with the highest share gain and made Silverado the fastest growing full-size truck in the industry, said Paul Edwards, VP-marketing at Chevrolet.
McCann's work, which included a faux focus group facility, featured consumers who were invited to experience firsthand the virtues of the Silverado, including its design, technology and durability—elements for which there was a gap in perception versus reality, said Mr. Edwards. "Silverado always had a good reputation," he said, but the work McCann created was "attention-getting and provocative and it really amplified consumer perception."