Special Report: Agency A-List
The Community Is Ad Age's Multicultural Agency of the Year
Shop Saw Revenue Grow 22%, With Three Major New-Business Wins
To take back summer from other beach-loving beers, Corona Extra called in winter. In The Community's poetic "Dear Summer" campaign in both Spanish and English versions, winter writes a letter to summer, enviously extolling all that people love about the latter, ending with a request to hang out: "You bring the beer, I'll bring the ice."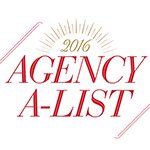 The Community looks at life—and marketing—a little differently. And with its focus on multicultural consumers, the Miami-based shop wants to help its clients avoid building brands for a world that doesn't exist anymore. "They really understand the concept of cultural fluidity, the ability to move in and out of various cultures that defines us," said Diego Scotti, exec VP-chief marketing officer at Verizon, one of The Community's big 2015 account wins.
"They don't think in TV commercials, they think in terms of conversations with consumers, and I like that a lot. As the importance of culture and authenticity increases in the total market, they become more and more valuable to general market marketing efforts."
The agency's best spots for Constellation Brands' Corona Extra and Modelo Especial are now destined for the general market, testament to demand created by The Community. The brewer is having trouble keeping up with demand for both products (which also have other agencies), and plans to pour $1.5 billion into building another Mexican brewery to handle those brands' double-digit U.S. growth.
Revenue at The Community grew 22% in 2015, with three major new-business wins, from Verizon, Kroger and BMW, drawn in part by the shop's core focus on bicultural Hispanic millennials. One of its Verizon assignments is promoting Go90, a new internet TV service aimed at millennials. "We looked at a lot of agencies," said Natalie Ream, Kroger's corporate VP- customer communications and marketing. "What hit us first was the quality of their work—it's phenomenal. Could we imagine being so lucky as to work with them? As we got deeper, we saw what awesome thinkers they are."
A latecomer to multicultural marketing, Kroger is relying on The Community to help build strategy, not just advertising, ranging from where to place products in stores to how to grow loyalty and deepen Kroger's connection with multicultural customers. "We're not connecting the way we do with mainstream consumers," Ms. Ream said.
The shop also does international work from the Miami office, and won a Grand Prix at the Cannes Lions International Festival of Creativity in June for clever ads promoting the city bike program in Buenos Aires, where the agency's other office is located. Joaquin Molla, who started the agency in 2001 with his brother Jose, spent much of the year in Argentina, masterminding the presidential election campaign of Mauricio Macri, a long-shot candidate who wasn't expected to beat the official government candidate; Mr. Macri took office in December.
Here's another example of the shop's forward thinking: The SapientNitro-owned agency boldly changed its name a year ago from La Comunidad, as a reflection of cultural change in America. "We felt that being called La Comunidad reinforces a division that no longer exists," José Mollá, co-founder and chief creative officer, said at the time. "Language and ethnicity implied a separation that is less culturally relevant every day."
How's that new name working out? "The name change to The Community opened the door to more opportunities, where our name may not have come up before," said Luis Montero, the agency's president. "And then your cultural sensibility gives you an edge. The name change has helped us get traction."
In 2015, the agency worked on its relationship with general-market search consultants, and was recently the only multicultural agency invited to an insurance company pitch, he said. With headcount up 15% last year and slated to grow 20% in the first half of 2016, The Community is also hiring more general market talent to help support the growing amount of total market work the agency is doing."At a certain point, everything will converge," Mr. Montero said.