It was 1 a.m., and a handful of UM staffers, including the global CEO, were sitting on the floor of a windowless room surrounded by charts and data points. At that moment, the team came up with its big idea for the final Coca-Cola pitch. Bolstered by all the data they had been studying, that final aha moment helped UM prevail in one of the most-coveted media agency reviews during an unprecedentedly busy time for the agency.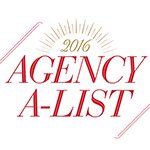 "In every pitch, there's a moment when you're all sitting on the floor and you're trying to crack something," said Daryl Lee, the global CEO. "Business analytics had given us a lot of information to consider, but we had to choose a lane. With something like a Coca-Cola, a brand that appeals to everyone, it was like, 'Let's choose the audience that will be the most valuable and interesting to Coke and not just go the conventional route.' You know that's when you're going to have a breakthrough, because you've given up all agendas."
The idea included focusing on specific audiences in particular moments, according to Mr. Lee. That was a different take on marketing for a beverage brand that has such wide appeal, resisting the temptation to cast a wide net.
The thinking was, "Where can we make the most innovation happen and get the most attention from the client and consumers?" said Mr. Lee.
But after the win comes the work, and the work requires a continuous supply of insights. To solidify its place with existing clients, UM spent time and money centralizing data and analytics through its Business Analytics Engine. The new structure enables each client team to more easily access the shop's resources. With better insights and a new hunger for more data-backed content, the shop also saw an opportunity to invest in, and expand, its content studio. It paid off.
UM in 2015 won Coke, Johnson & Johnson, CVS and the New York State Lottery, while growing existing work for a number of clients. And while the shop lost its traditional buying account for L'Oréal, as well as Heinz due to consolidation, 2015 was padded by enough wins and momentum, including a 15% increase in U.S. revenue, to more than break the fall.
The wins and growth are even more momentous following a few quiet and uneventful years for the agency, but they didn't come with the snap of a finger. With the marriage of original digital content, analytics and paid media planning and buying, the shop sold the notion of creating special moments for the right audiences at the right time.
For J&J's Neutrogena, UM was tasked with driving more sales to loyalists and courting first-time buyers. The result was "Perfect Pairing"—video and display content targeted to individuals based on shopper and buying data that featured products they were already buying alongside complementary goods. The effort generated a lift of more than 4% in aided awareness, exceeding benchmarks by 26%.
The UM content studio took creativity even further for Clean & Clear's campaign "See the Real Me" by enlisting music video directors to make online videos featuring transgender teen Jazz Jennings and other influential young people. The shop produced the videos and bolstered the effort with a paid media plan and buy.
"What this allows you to do is to get really precise around media moments—big epic moments—but also really tactical real-time moments, like, somebody sneezes and needs allergy meds," Mr. Lee said. "We know when there's a sneeze trigger in allergy season, so then we do real-time digital advertising."
by alexandra bruell