For Kansas City, Mo.-based VML, 2015 was a breakout year. The shop doubled in size, broadening its scope of work beyond digital, winning lead agency accounts and expanding relationships with existing clients. It also posted the biggest revenue growth in its history, up 10% organically to $180 million in the U.S. and nearly $30 million worldwide.
Not bad climb for a shop that notched a place on Ad Age's Standout list in 2012.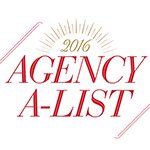 In addition to expanding its relationship with Wendy's, VML was named lead agency of record for Motorola, Kellogg's Kashi, the International Olympic Committee and Keurig last year. The shop was also hired by FedEx and the U.S. Navy to work on their website redesigns, and it was named lead digital agency for Sprint and JPMorgan Chase.
As a result, VML's headcount in the U.S. grew 16.2% in 2015 with more than 130 new staffers, 80 of whom were brought into the shop's new Chicago office, which opened to support its work with Kimberly-Clark, Kellogg and PepsiCo. The agency now has about 2,400 employees across 26 offices.
While VML's work as a lead digital agency still outweighs other disciplines, making up 60% of its revenue, it derives 20% both from leading on omnichannel work and from platforms and experiences. Global CEO Jon Cook said one of the agency's best qualities is that it can adapt to changing times. Its first client, 23 years ago, was Northwest Airlines; VML served as advertising AOR for the carrier, doing broadcasts around the world before becoming a well-known digital company in the 2000s.
"Right now, we've blended our advertising and digital history into something that we call future-proofing, which means we may change our capabilities and skin a little bit as we transcend eras of marketing, but the DNA of VML will always be the same," said Mr. Cook. He added that while it's challenging to balance both capabilities at times, "it's worth the extra work."
When VML began working with Wendy's four years ago, its remit was solely digital, and now the WPP agency is involved in everything from TV to mobile to social media. Its work on Wendy's "Pretzel Love Songs Reunited," featuring Boyz II Men, earned two Cannes Lions last summer and garnered more than 430 million paid media impressions and 2 million social engagements.
Wendy's Chief Marketing Officer Kurt Kane said he didn't know VML before joining the fast-food chain last spring, but from the second he came on board, he was impressed with the firm's "strong creative insights and judgment."
He said VML's work on Wendy's Jalapeño Fresco Spicy Chicken Sandwich, which included a video series of consumer focus groups seeing who could take the heat, created a lift in the brand's business. "Not only did we sell a heck of a lot more of that particular sandwich than we expected to, it exceeded our overall business goals and drove a lot of conversations," he said.
Mr. Kane said that VML's creative, leadership and strategic planning teams work together seamlessly and collaborate well internally at Wendy's and across all of the brand's agency partners.
Mr. Cook attributes much of the firm's success to its longstanding values and relationships. "We're able to scale and evolve our capabilities so well because we put just as much effort on evolving and scaling our culture, and we feel like that's one of the benefits of having a leadership team that's been together for 15 to 20 years," he said.
And, like most things, a little bacon doesn't hurt. Mr. Kane said he keeps in his office the bacon puppets that VML used in Wendy's "#BecauseBacon" promotion.