2017 International Agency of the Year Runner-Up
72andSunny Amsterdam
By Angela Doland
The buzzed-about 2016 campaign for Axe from 72andSunny Amsterdam overhauled the image of the Unilever young men's personal care brand, whose strategy long revolved helping guys score with the ladies. "Find Your Magic," the new campaign urged men, with a campaign celebrating what makes them real – their quirky nose, wheelchair dance moves or an affinity for wearing high heels. A shortened version of the ad aired during the Super Bowl.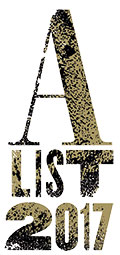 That's the kind of work the 150-person Amsterdam office wants to be known for – helping brands shift the zeitgeist in positive ways. That tactic is working: 72andSunny Amsterdam, a 2017 runner-up for Ad Age's International Agency of the Year, logged revenue growth of 15% last year. With staff from 27 countries, it puts an emphasis on diversity and openness, themes that run counter to the inward-looking tendencies that brought the world Brexit and Donald Trump.
"We talk a lot about patience – if you've got people from 10 different cultures speaking 10 languages and trying to gather around one idea, you have to learn to listen, to make space," said Stephanie Feeney, director of strategy. "It makes you rise above the easy answers of local cultural references or jokes that don't have bigger human truths."
The agency does work for across Europe and the world, and it also creates very country-specific messages. A campaign for Google in Germany, "NichtEgal," urged people not to shrug off hate-speech; it was created with a team that was part German, part international. That duality creates a perspective that's both insider and outsider.
"We go into markets with an inherent knowledge of the culture and society of that country, but we also come in with the freshness of people who aren't so deep into the culture in that place, which kind of means there's a nice positive naiveté about how a country actually works," said Managing Director Nic Owen. "Sometimes if it's your own country you don't see the woods for the trees."
The team also works hard to make sure its efforts on brand purpose seem authentic, not forced.
"If you go to festivals you see a lot of brands doing things for good that don't sound completely honest," said Carlo Cavallone, partner and executive creative director. ((In a sign of the importance of the Amsterdam office and its leaders, Mr. Cavallone last year became a global equity partner, the first of 72andSunny's nine partners to come from the agency's Amsterdam office). "I think what we've been good at it is, 'let's find a good purpose for a brand and work on it, not turn it into something dogmatic or gimmicky."
The agency added Lipton Ice Tea, Piaggio, Google Italy, HeForShe and Adidas Football to its client list over the past year. With Adidas Football, it helped build on buzz and rumors about which team French soccer star Paul Pogba would transfer to. (He eventually moved to Manchester United for a record-breaking transfer fee of $116 million). At the height of speculation, the player's agent tweeted, "There's no deal done with Paul Pogba, lots of bla, bla, bla." That was the signal for the rest of the work to drop, with an entire campaign developed around that "bla, bla, bla." The brand eventually confirmed the player's move to Manchester in a video with rapper Stormzy that caught the attention of the press and public.
Besides its work for brands, the agency started a three-month creative residency program and also launched Raynsie, its own brand of colorful weatherproof gear, a nod to the drizzly weather of home city Amsterdam and a way to put down roots there. The brand is sold online.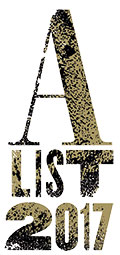 "The idea was born at a time where in Amsterdam we had about 20 people and 1.5 clients and to be completely honest, we weren't massively busy, which was scary and fun in equal measure," Mr. Owen said. The agency learned about what it really takes to create a brand, from registering trademarks globally to finding the right manufacturing partners who could make a sustainable product. "And then the fun and easy part was creating the brand."