Hearts & Science
A newly created Omnicom agency, Hearts & Science took the media buying and planning world by surprise at the end of 2015 when it won the bulk of Procter & Gamble's media work. Throughout 2016, the shop continued to turn heads, winning AT&T's media business in the summer, followed by opening a U.K. office. Together, the P&G and AT&T wins make up about $5 billion in annual billings. Projected revenue for the agency, which has 800 staffers worldwide and 550 in the U.S., is $119 million from July to December 2016, with 60% of billings coming from traditional media.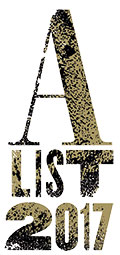 Vayner Media
Helmed by a founder who is an omnipresent and sometimes controversial social media presence—are you listening, Cindy Gallop?—Vayner Media has rocketed within seven years into a full-service agency with production, media buying, insights and creative strategy capabilities. Vayner has added an internet-of-things practice and last month turned the tables on the acquisition model by buying web publisher Pure Wow. Its roster boasts global clients including Budweiser and Johnson & Johnson, and the agency says it's on track to notch $98 million in revenue this year.
Redscout
If Redscout's 27% revenue growth in the past two years and 17% increase in the first half of 2016 weren't enough, the MDC Partners agency was named AOR, alongside sibling 72andSunny, for General Mills in October. Redscout, No. 2 on Ad Age's 2016 Best Places to Work list, also won accounts such as American Eagle, Chicken of the Sea, Peloton and KinderCare, all which are looking to the agency to help define their future businesses. New clients, mixed with organic growth from the likes of MillerCoors, Google and PepsiCo, fueled Redscout to open a Los Angeles office and increase head count by 70 people globally.
Carrot Creative
The Vice Media-owned shop says it has doubled in size and revenue each of the past five years. In 2016, the agency picked up business from brands including Dove Men, Clinique, Pinterest, Chipotle and Snapchat. The shop has about 60% retainer work and 40% project assignments covering brand strategy, creative, content creation, media buying and tech development. For Clinique, Carrot helped launch the Pop Matte lip collection with a campaign that included animated emoji lips.
Preacher
Started in 2014 in Austin, Texas, by three ex-Mother New York execs, Preacher won new business last year from both established marketers Beam Suntory and Crate & Barrel, and from newer ones like Paypal's Venmo and Bonobos that entrusted the young shop with their first brand campaigns. Preacher didn't disappoint. It also, for Samsung Gear VR headsets, made virtual reality feel more human by capturing the genuine emotions of real people experiencing VR for the first time. An unusual employee perk: Transcendental Meditation training.
CP&B
Is it just us, or is CP&B starting to show a glimmer of the creative brilliance that led Ad Age to name it Agency of the Decade in 2009? In a clever move, CP&B waited until a healthier Kraft Mac & Cheese without artificial ingredients sold 50 million boxes before doing an ad campaign announcing the brand had just done the world's biggest blind taste test. The shop delivered again for Domino's by pimping the new pizza delivery vehicle it helped to create, the DXP. CP&B also invents and makes its own products, like Papa's Pilar rum. Revenue rose 21% in 2016, and the agency formed a strategic partnership with Sweden's highly creative Forsman & Bodenfors.
iCrossing
In a world where publishers are increasingly stepping into advertising and branded content, iCrossing, which is owned by Hearst, may be well-poised for the future. Under the leadership of Nick Brien, former McCann Worldgroup leader who joined the agency in 2015, iCrossing is making a name for itself in the industry. The shop saw 22.4% revenue growth globally, with wins such as Church & Dwight, Bayer, Amazon, AT&T, the NBA, Cap'n Crunch and LinkedIn. Through the Hearst relationship, iCrossing has added various solutions and capabilities for clients, including access to proprietary data, content, editorial expertise and category experience.
Hill Holliday
This IPG shop started last year strong, with a 25% boost in revenue that came from Bank of America moving its consumer-banking business from a dedicated WPP team to Hill Holliday at the close of 2015. The momentum continued in 2016 as the agency won a number of competitive pitches, including Planet Fitness and Tempur-Sealy International. Hill Holliday also saw organic and new-brand growth come from client Novartis, which helped its healthcare practice double in revenue.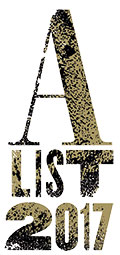 Goodby, Silverstein & Partners
After a painful 2015, Goodby, Silverstein & Partners last August named Margaret Johnson its first chief creative officer and Derek Robson president, among other promotions that brought the agency's partner mix to an even 50-50 split of women and men. It was a year of creative kudos, for work like the Dali Museum VR project that took viewers "inside" the artist's paintings. A 73% new-business win rate included Chrysler's creative account in December, and $600 million in new-media billings (although Foster Farms and Häagen-Dazs accounts were lost).
We Believers
In two years, We Believers went from a $140,000 project to a New York shop with $7 million in revenue and small offices in Los Angeles and Buenos Aires. "Edible Six-Pack Rings," which replaces plastic rings on six-packs of beer with a biodegradable version that doesn't harm marine life when discarded, made it one of the world's most-awarded independent agencies. But there's much more. We Believers lured luxury car buyers to Volvo dealerships by offering a one-stop shop to compare all brands; Volvo sales rose 47%. Retail client Aaron's rewarded its low-income customers (and influencers) with $1 per social media "like" on any Aaron's-related post.