2017 AGENCY A-LIST NO.8
The Community
By Laurel Wentz
How does a 15-year-old agency grow 2016 revenue by 58% after years of double-digit growth? In The Community's case, it was a diverse mix of factors: a big, late-2015 Verizon win kicking in; new business from General Mills; and across-the-board growth from existing clients, including a strong first year with BMW. The Miami-based shop hired 67 people last year, including three new female creative directors, and still has 14 open slots.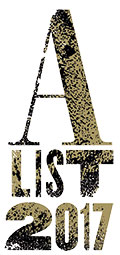 That kind of business success helps buy an independent-minded agency some freedom. The Community was founded in Miami and Buenos Aires in 2001 by Argentine brothers José and Joaquín Mollá and sold in 2014 to SapientNitro, which was bought in turn by Publicis Groupe. All along, it has been laying the groundwork for further growth into a more global brand.
"In this industry [and as part of a holding company], if you don't move first, someone else decides for you," said Joaquín Mollá.
The Community is opening a new international office in the first quarter of 2017 in a location it won't yet disclose, and a New York office in March. Next month Ana Bermúdez, now VP-group account director in Miami, relocates to the Big Apple office as VP-managing director to run major accounts Verizon and Kroger. And José Mollá will be a frequent presence: "I'm planning on being here about every week," he said. In New York, the agency will pursue new business aggressively and stay close to big clients based in the area like Verizon. Interestingly, it's seeking a more general-market lead creative for the New York venture.
The Community, known as La Comunidad until two years ago, was never a traditional multicultural agency, but has been evolving into a shop that major marketers count on to understand what the agency calls "cultural fluidity" and how that is changing an America made up of multiple cultures and subcultures.
"The Community helped us realize that marketing to a multicultural community has to be the main thrust of a big company, and not an appendage to a plan," said Michael Fanuele, General Mills' VP-chief creative officer. "They've changed our thinking."
Mr. Fanuele sees The Community, which joined General Mills' slimmed-down agency roster in a major 2016 review, as much broader and more influential than simply a multicultural shop.
"Their model of being a general market, full-service agency with a background in multicultural marketing is arguably the most powerful model in the industry right now," he said. Many agencies have a background in a vertical like pharma or technology, he said, but The Community "has a horizontal skill set. They look at culture, and they look at populations."
For Verizon, The Community was so successful with the carrier's prepaid Hispanic segment that it now does all the prepaid work. "There's a stigma to prepaid, so the challenge was how to make prepaid cool to millennials," said José Mollá.
The solution was to make fun of music videos with an over-the-top parody of old hit "Milkshake," set in a diner, rewritten with lyrics about how "My prepaid is better than yours." Six million views later, "prepaid is growing like crazy," said The Community President Luis Montero.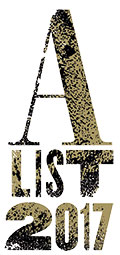 Other work, for postpaid service, promotes Verizon's 4G LTE network for streaming movies, TV and other content. In an ad, Mexican actor and director Diego Luna turns up in a doctor's waiting room to berate a guy who's watching a movie on the wrong network with a slow streaming speed. "Don't you know how hard it is to make a movie?" he fumes. "And you watch it like that?"
In a sign of The Community's own cultural fluidity, Brazilian creatives in the Miami office churn out Cannes Lions Grand Prix award-winning outdoor campaigns for Buenos Aires' city bike program. (Joaquín Mollá, who oversaw Argentine President Mauricio Macri's successful election campaign last year, still spends a week each month in Buenos Aires to oversee the agency's government accounts; he has an office at Argentina's equivalent of the White House, the Casa Rosada.)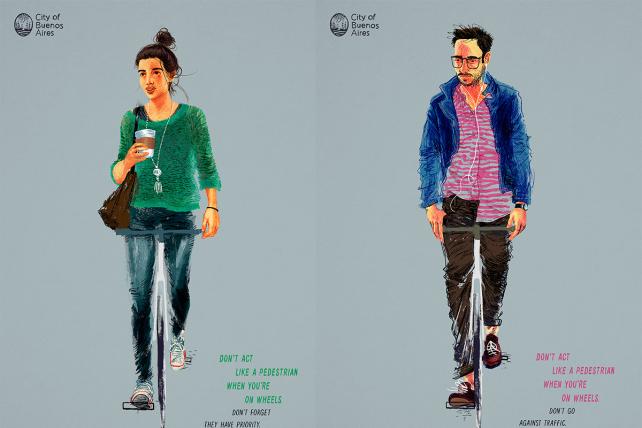 General Mills' Mr. Fanuele sums it up: "They've helped make us not just more conscious of the multicultural market, but more ambitious about its power. And they're fun!"