Creativity Innovators
180LA
By Laurel Wentz
The work of 180LA resonated deeply on a social level while also demonstrating some of the year's best out-of-the-box thinking for clients like Boost Mobile and UNICEF.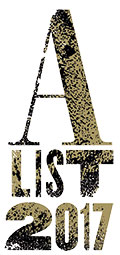 "Unfairy Tales" took a heartbreaking look at the Syrian refugee crisis through the eyes of children who are often the unseen victims. The animated series of fairy-tale-like stories without a happy ending won the Cannes Lions festival's Grand Prix for Good award, and landed 180LA on the list of 51 companies recognized by the White House as answering President Obama's "Call to Action" asking U.S. companies to make significant commitments to the refugee crisis.
The films recount what at first seem to be the sweet stories of three children, using whimsical, lighthearted animation, but things take a dramatic and, at times, terrifying turn when you discover they are fleeing for their lives from war-torn Syria.
While the animation is so artfully rendered that it brings powerful emotional punch to the stories, the appearance of the real-life protagonists at the end of each of the three films -- "Malak and the Boat," "Ivine and Pillow," and "Mustafa Goes for a Walk" -- really drives the point home.
The agency also recognized an opportunity to remove obstacles to voting in underserved communities by offering Boost Mobile retail locations as polling locations on Election Day. The effort started with calling 817 local election boards and ended with a 23% increase in voter turnout over the 2012 elections in precincts that accepted the offer of turning Boost stores into polling places. In between, the agency created a website to help people find their polling place and get registered, and partnered with hip-hop artists to inspire younger voters, including a "Parade to the Polls" with Chance the Rapper.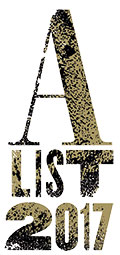 In other efforts, 180 worked on rebuilding trust in the discredited University of Phoenix with a campaign focusing on hardworking alumni, and came up with a way for client Expedia, a longtime partner of St. Jude Hospital, to bring the wonders of travel to children who are too sick to leave their hotel rooms, using a four-walled travel portal, 360-degree filming, projection mapping and live-streaming technology. The 180 philosophy, in both the original Amsterdam agency and in the second office opened in Los Angeles in 2006, is to bring people from around the world under one roof rather than setting up offices in many countries. That means 180LA's staff numbers 130 people of 32 nationalities, including a pair of Brazilian executive creative directors. And, a rarity for U.S. agencies, 180LA's creative department is 58% multicultural.