Creativity Innovators
Adam & Eve DDB
By Emma Hall
Adam & Eve DDB provides the benchmark for U.K. creativity, and in 2016, the London shop also increased its influence on the international stage -- not least by opening an office in New York.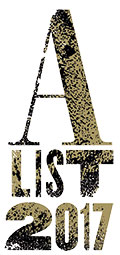 The agency's flagship holiday spot for John Lewis, "Buster the Boxer," found a global audience with 137 million views in the first week after launch. The lighthearted commercial was a departure from the tear-jerkers of recent years, as Adam & Eve DDB demonstrated its ability to tap into the zeitgeist and understand that, post-Brexit and pre-Trump presidency, some light relief might be required.
For Waitrose, the John Lewis-owned supermarket chain, the agency also came up with playful and memorable work. One campaign saw cows fitted with GoPro cameras to stream live footage from a sleepy farm, and another followed a robin's epic migration journey.
Volkswagen bounced back with some creative force in 2016. The father-and-daughter moment is perfectly judged in a spot demonstrating that the Tiguan is cool enough for school (even if Dad isn't), and a Beetle ad told the moving story of a splintered family recreating a favorite childhood photograph.
Agency founder Ben Priest moved up to become group chief creative officer, promoting Richard Brim to chief creative officer in December, only a year after he was named joint executive creative director. This rapid rise recognizes his huge contribution to the agency's creative department. Not only is Mr. Brim the go-to Christmas ad guru, he also has a close working relationship with soccer celebrity David Beckham, who fronts Diageo's Haig Club campaign, and in 2016 showed us how to break the "Rules of Whisky."
For H&M, David Beckham kicked off the year with a film that saw the whole world, even dogs and children, copying his fashion choices. In September, he was reunited with unlikely sidekick Kevin Hart, as the pair took a road trip to Las Vegas in an RV branded "Beckham the Musical."
H&M also joined in the holiday blockbuster ad season that's the U.K. equivalent of the Super Bowl. The Wes Anderson-directed spot delivered a quirky and stylish train ride on which conductor Adrian Brody put on a festive treat for the passengers and a small boy who didn't want to miss Christmas.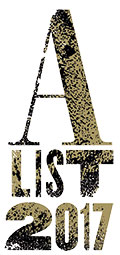 Speaking of the big game, the agency's influence will reach that as well, as it won a Skittles to create the brand's 2017 Super Bowl spot. Last year in the U.K., the shop had persuaded the candy brand to surrender its rainbow colors to the Pride festival for a weekend in July.
Harvey Nichols has long been a creative winner for Adam & Eve DDB, and 2016 was no exception. The "Great men deserve great style" campaign provided makeovers for figures from Barack Obama and Einstein to Shakespeare and former London Mayor Boris Johnson. And to celebrate 100 years of Vogue's U.K. edition, the agency recruited 100-year-old model Bo Gilbert.