Creativity Innovators
BBDO New York
By Alexandra Jardine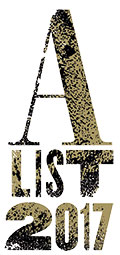 From standout Super Bowl spots to interactive games, from fast-turnaround video to much-shared long-form PSAs, BBDO NY continues to innovate across a huge range of clients and platforms. To illustrate its breadth, it's worth pointing out that its work gained 44 editors picks in Creativity this year, for 19 different clients.
The agency was responsible for one of the Super Bowl's most talked-about spots, "Puppymonkeybaby," for Mountain Dew's Kickstart. A creepy anatomic blend of three of the most commonly used Super Bowl ad tropes, it both delighted and repelled the audience, and stood out among the crowd.
BBDO also gave Snickers another Super Bowl talking point, this time transforming Marilyn Monroe into a cranky version of herself played by actor Willem Dafoe in a continuation of its "You're Not When You're Hungry" campaign.
In an outrageous stunt for Foot Locker, "Play My Tweet," it persuaded NBA player James Harden to perform the commands of fans via social media. Requests were printed on basketballs, and for every shot he missed, Harden had to carry out the task -- down to singing "I'm a little teapot." The agency also conceived a brilliant retail idea for the brand, turning its stores into literal musuems for sneaker freaks with the help of shoe audio tours.
One of the year's most thought-provoking PSAs was BBDO's chilling spot for the Sandy Hook Promise organization. In a truly original twist, while viewers concentrated on a high school love story, another tale played out in the background, and we ignored the danger signs of a potential killer.
AT&T's "It Can Wait" distracted driving campaign continued with "The Unseen," a nuanced PSA that shows a responsible Dad ignoring phone calls and texts while driving with his kids. However, it transpires that he made a catastrophic split-second decision with heart-rending consequences.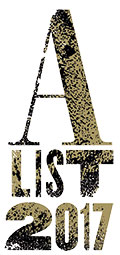 Other highlights included a dramatic film for Pedigree, about a mother who was suddenly struck by blindness, illustrating how pets can bring out the positive in our lives. Ongoing work for Lowe's, aiming to drive a more emotional connection with the brand, included social media tips on how to make a house a home as well as a film telling parallel stories of two neighbors and their houses falling in love. And for GE, its content campaign proved "Unimpossible Missions" were possible (one film showed how a snowball could survive in hell), and created a fictitious science fiction story to illustrate a new medical technology that became the No. 1 podcast on iTunes and the most listened-to branded podcast in history.