Creativity Innovators
David Miami
By Laurel Wentz
WPP's David is fast becoming an agency name that is synonymous with surprising ideas. The shop was started in Sao Paulo and Buenos Aires by three Latin American executives at Ogilvy, and the opening of a U.S. office in Miami in 2014 by one of the three, Anselmo Ramos, was somewhat of a surprise, too.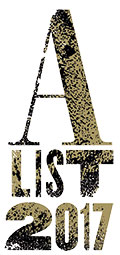 But the move, to be closer to U.S. clients Burger King, Coca-Cola and Kraft-Heinz, quickly paid off and now David Miami is a player both in the U.S. ad market and at award shows around the world.
For Halloween, David envisioned a scary costume -- and played a trick on rival McDonald's -- by covering a Burger King outlet in New York in a giant sheet resembling a ghost costume with the McDonald's name and distinctive yellow eyebrow.
One of David Miami's oddball insights was that there is no official sign in American Sign Language (ASL) for the Whopper, and that the 199th anniversary of American Sign Language day was coming up. Add to that the fact the King never speaks. But he did use ASL to invite the deaf community to come up with a name for the Whopper in sign language. The King even appeared in a translation box on an already-running Burger King spot, asking in ASL for suggestions. Burger King received more than 200 Whopper sign entries, and became the first brand with a sign in ASL.
David's Sao Paulo office is currently doing a Burger King promotion in Brazil offering a King Senior whopper, available only to those who are 70 or older.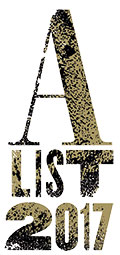 The shop also did its first Super Bowl ad last year. Heinz's "Weiner Stampede" may not have been the best idea of the game, but with no celebrities or special effects it easily captured viewers' attention with a bunch of real weiner dogs encased in hot dog buns racing across a field. Where were they going? To a family dressed as various ketchup and mustard products, including Heinz Ketchup and Heinz Yellow Mustard. The ad was a highly visual way to showcase the entire family of Heinz condiments, from Organic to Sriracha, and became part of the national "Meet the Ketchups" campaign.