Creativity Innovators
The Martin Agency
By Alexandra Jardine
Nontraditional thinking and campaigns with a positive cultural impact propelled the Martin Agency once again onto the Creativity Innovators list this year.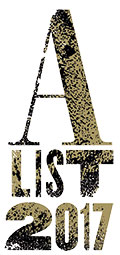 They included "World's Biggest Asshole," a provocative PSA for Donate Life, which wanted to reach male millennials and increase sign-up for organ donation. Drawing on stories about donor families being surprised that a family member had registered to be a donor because they were an "asshole" in life, the agency created a character, played by actor Thomas Jane, who's completely horrible in life but redeems himself in death through organ donation. The film had zero paid media, but Donate Life saw almost 30,000 new registrations afterward and organ donation registration was up 698% in five weeks.
For Chevrolet, the agency created the "Positivity Pump," the world's first gas pump that takes online positivity as payment. In partnership with IBM's Watson, the agency created an online tool at FindNewRoads.com that measured people's positivity on social media. The brand installed it at several gas stations across the world and gave customers free gas based on their positivity scores.
The "Delete to Feed" campaign for Land O'Lakes highlighted hunger in America. Users were invited to turn their Instagram food posts into real meals to feed people in need, by deleting them. Land O'Lakes donated 11 meals to Feeding America for every post deleted.
For Geico, the agency followed on from its multi-award-winning "Unskippable" pre-roll campaign with another smart idea to keep the audience watching, this time even if they didn't have a skip button. The "Fast Forward" campaign consisted of 15 pre-roll ads that each begin in a mundane situation then fast-forwards ahead to something much more unexpected and bizarre -- for example, a pair of fisherman who end up as ornaments on the mantelpiece at a giant fish's home. It picked up a Gold Lion at Cannes.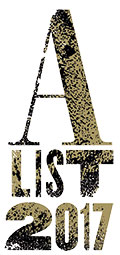 Other highlights included a super-cute animated campaign for Tic Tac, in which the tiny candies embark on "little adventures," and the agency's first work for Kayak, portraying quirky scenarios in which people outsource tedious tasks, like dating or trying on jeans -- much like the travel site.
The year also saw chief creative officer Joe Alexander serve as film president at Cannes and Martin win Agency of the Year at the One Club in May.