Creativity Innovators
McCann New York
By Ann-Christine Diaz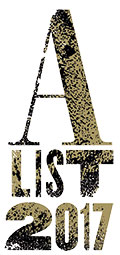 Creative delights seemed to pour out of McCann New York all throughout 2016. Its showcase idea of the year was "Field Trip to Mars" for Lockheed Martin, the "group" VR experience that transported a group of kids to the Red Planet in a run-of-the-mill school bus. Created with the help of the virtual reality mavens at Framestore, it was the most celebrated piece of work at Cannes, nabbing 19 Lions across 11 categories. It also helped propel the shop to fourth most-awarded agency at the festival this year.
But Mars wasn't the only stop on the agency's colorful creative tour. The agency brought to life even the "dullest" of categories, like health insurance. For Cigna, McCann enlisted TV's most famous doctors to do some real life-saving, by reminding viewers to get their yearly checkup in a multiplatform campaign that extended from traditional broadcast to social.
The agency even made snot super fun and experiential. Its interactive installation for Mucinex had the brand's blabby booger mascot Mr. Mucinex dishing in real time with travelers at JFK airport to remind them that flu season was coming.
For the New York Lottery, the shop may have been guilty of putting musicians through sheer torture in an effort to push January's $1.5 billion Powerball jackpot even higher. To "drum up" sales on the final day of the drawing, it deployed 211 drummers throughout state from Albany to New York City to play outside delis and other lottery vendors for 12 straight hours.
The agency's XBC division under Joyce King Thomas made the MasterCard "Priceless" campaign new again with experiential ideas that brought a Red Sox-loving family to their first game together and a "Rainbow" bathroom that allowed access to anyone with a heartbeat.
McCann New York also delivered a number of strong social messages throughout the year. Its "Women Made" campaign for Microsoft helped give females recognition in the tech field, as did the "Girls Can't Code" film for Girls Who Code, in which young women give ridiculous explanations for why they won't make it in computer science, like "My boobs are in the way" and "My long eyelashes make it hard to see the screen." McCann was also behind the frighteningly satirical spot "Toddlers Kill," meant to highlight another big "threat" to our national security, for the Brady Campaign to Prevent Gun Violence.
And in perhaps the cuddliest "cause" idea of the year, the agency helped to promote Tommee Tippee's new Ultra Bottle by giving its customers the chance to help save baby animals. Those who purchased the bottle could place their old vessels into Tommee Tippee's packaging, which came with a prepaid shipping label that would deliver them to orphan critters at the Cincinnati Zoo nursery.
McCann wrapped up the year with a pair of appropriately festive surprises: a nesting-doll-inspired rethink of Godiva's signature gold box that encouraged chocolate eaters to be more generous (and give half their stash away) and a "most wonderful" Christmas ornament from the USPS that also doubled as a package tracker.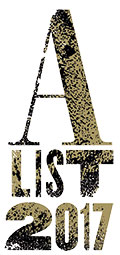 The agency's creative success as flourished under McCann Worldgroup President-CEO Harris Diamond, a passionate patron of creativity, and a powerhouse creative leadership team that includes Worldgroup Global Creative Chairman Rob Reilly, North American Chief Creative Officer Eric Silver and New York Co-CCOs Sean Bryan and Tom Murphy. Susan Young and Daniela Vojta, our former Creatives You Should Know, also stepped up to ECD roles, and Executive Technology Creative Director Nir Refuah joined to help fortify the shop's digital ideas.