Creativity Innovators: The Standouts
360i
The inventive thinking of 360i extended to the outdoors with the fantastic Canon Photo Coach campaign, which consisted of billboards that gave real-time photo-taking tips to tourists at New York's most famous locations. Pop-up signs near the Brooklyn Bridge, Central Park and Madison Square Garden delivered data on weather conditions, location and time of day so that passersby could take the best shots. The MSG sign, for example, gave advice on how to capture big performance events. Another near the Brooklyn Bridge counted down to the "magic hour" so viewers knew the best moment to have their cameras ready.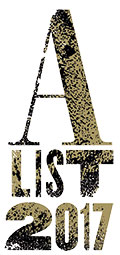 The company also brought real-time data to another OOH campaign, for Spotify. Extending the company's "Year in Music" platform that combines users' listening data with cultural moments, 360i erected murals and digital out of home that did the same, with lines such as "Sorry, Not Sorry Williamsburg. Bieber's hit trended highest in this ZIP code" and "90069 Loved 679. This Hood Helped Make Fetty Wap's 2016."
Another highlight was "Adaptoys," the agency's collaboration with The Christopher & Dana Reeve Foundation and tech company Axios. It's a toy line that adapts versions of popular games so that those who are paralyzed can participate in active play with their families.
Barton F. Graf
Barton F. Graf took its creative marketing mobile game giant SuperCell to the next level for and made real players' major achievements the heart of an integrated campaign for "Clash of Clans," which included a spot starring Christoph Waltz as a papa recounting a real gamer's historic triumph in a bedtime story to his son, James Corden. It then rolled out an ambitious campaign for "Boom Beach" in which the game's evil overlord Dr. T took over multiple media channels -- as a real villain would -- to tease a big new weapon he planned to unleash to conquer the universe (which was soon to debut in upcoming game update).
The agency also introduced to advertising a kind of frightening, but also kind of lovable brand spokescharacter, the no-B.S. "The Pretzel Lady," for Snyder's of Hanover. The tough-talking woman with helmet hair punctuates each ad with the simple line, "Pretzels, Baby," and reminds us that pretzels are the snackfood mainstay, well deserving of a place at the front of the pantry.
The shop also took its morbid "Dead Mouse Theater" to Facebook Live, in a Halloween campaign that invited you, the viewer, to be the killer who eliminates the brand's taxidermied mice one by one, in a teen-slashfest-style interactive film.
CP&B Boulder
Although CP&B saw the departure of key players of its Dominos team set off to open their own shop, the agency continued to turn out more inventive ideas for the pizza giant-turned-innovation company, including the Pizza Portfolio, an initiative that gave members of the company's rewards program, a chance to win actual Domino's stock. The shop also built out on the brand's DXP pizza delivery vehicle, introduced in 2015, with a national TV campaign follwoing the conventions of traditional car advertising, as well as Facebook 360 video that allowed consumers to step into the DXP driver's seat.
For Kraft Mac & Cheese, the agency kind of took the "lazy" approach -- and decided not to promote the brand had made a big change to its recipe after 80 years. The agency teamed with Kraft on a communications plan to basically not say anything for months. And then, after consumers bought more than 50 million boxes and practically no one noticed a change, a campaign announced that the brand had pulled off the "World's Largest Blind Taste Test."
Elsewhere, Hotels.com's clueless mascot Captain Obvious went on a run -- for president, in a campaign that fed off the election events and saw him literally jogging through each state and making commentary that (kind of) fell along with current political events. A website even allowed parents to take shots of the Captain "kissing" their babies.
Deeplocal
Pittsburgh-based innovation studio delivered more hilarious Netflix inventions, including a Halloween Doorbell that does all the work for you on Halloween -- so you can continue to binge watch, and a "connected" version of the famous "Full House" teddy bear, Mr. Bear. Far-flung viewers of the new "Fuller House" can experience the show together through the stuffed Animals. Hugging one bear will summon his pair and cause both animals' hearts to start pulsing. If both are squeezed at the same time, their hearts will glow, blink and then turn Netflix on in both locations.
The company also created a fun animal-inspired idea for Google, Zoogles, which allowed critters at the L.A. zoo to take "animal selfies" that were sure to be backed up into Google photos, even though a phone may have been crushed under an elephant's foot, or had fallen into a tiger's swimming pond.
Deeplocal also stepped into the restaurant business, for Zagat. It tapped into the "tiny food" trend and opened a miniature food restaurant in New York's Astor Place, where customers could order miniscule versions of popular dishes from the dining guide's top-rated restaurants.
Deutsch L.A.
Deutsch proved once again to be a big digital thinker for Taco Bell and introduced the TacoBot, which allowed office drones to order food through workplace communications platform Slack. The agency also drove the fast feeder's biggest product launch, for the Quesalupa, with a muti-platform campaign that included a redacted press release, a system to blind-pre-order the yet-to-be-revealed product online, a Snapchat "Live Story" and, of course, a big-game spot starring celebrities including James Harden, Neymar and George Takei.
The agency also accomplished a first for Target, and perhaps for broadcast television, creating a live music video for Gwen Stefani live during a four-minute commercial break during the Grammys. It was a massive production feat that comprises 10 sets, 40 performers and five days of rehearsal. The experience was captured live on a 32,000 square-foot Warner Brothers soundstage and aired not just on television, but also Periscope and Facebook Live. And in another smart move for the retailer, the agency put Target's back-to-school campaign in the hands of those for whom it mattered most -- kids.
Edelman Deportivo
Edelman Deportivo stood out in 2016 thanks to a stream of innovative, tech-driven ideas. Though now part of the Edelman empire, the Stockholm agency has stayed true to its creative hotshop roots, and is fast acquiring a global reputation beyond its Scandinavian base.
Creative use of data informed its "Give a Beep" campaign for Hovding, inventor of the first inflatable "airbag helmet" for cyclists. The agency targeted frustrated London cyclists, developing a bell-like button that connects via Bluetooth to the rider's phone. Whenever they felt frustrated or unsafe, cyclists pressed the button, and data appeared on a real-time map of the city. At the same time an email was also sent to the London mayor. The campaign has already won a White Pencil at the D&D Impact awards and its findings are being used to inform the Mayor's long-term cycling campaign.
In a fun stunt for the Renault Megane, designed to promote it as the perfect car for couples in Sweden, the agency hacked the car so it would stop if the couple driving it had a row. A "love indicator" device analyzed conversation audio and stalled the engine if it detected anything less friendly.
For Swedish telecom firm Tele2, Edelman Deportivo showed users that communications could actually help them to empathize with others, rather than just acting as an echo chamber. In an experience it dubbed "emotional reality," a livestreamed film let people step into the shoes of an avatar, actor Joel Kinnaman, and experience what he felt and saw for a day. Kinnaman wore a GoPro camera and other measurement devices. The film used color to denote emotion and footage pulsed when his heart rate was increased.
Another project for Tele2 saw robots with GoPros placed in the front row of a show at Stockholm Fashion Week. When remote viewers using an app "liked" the outfit, the robots glowed deep pink. And for UNICEF Sweden, it created an emotive video featuring an appeal from a young girl, "Sofia" -- except she wasn't a real child. Instead, working with Getty Images and animators from Pixel Grinder, it created a virtual girl from images of 500 children suffering in conflict zones around the world. The film called on potential new donors to "help the children that no one sees."
Iris London
Some of the year's most intriguing ideas were born at Iris London, which "hacked" Snapchat for Adidas' line and allowed users to design their own footwear through the platform with a special doodle tool.
For Domino's, the agency had more fun on the platform by playing off the popular face-swapping trend. To promote the "mouth-boggling" taste of Domino's pies, it created a hilarious spot showing people eating the pizza with their faces askew -- as if they've been put through a real-world face-swapping machine. Iris brought the idea back into digital by creating bespoke Snapchat lenses that led users boggle their own mouths, a la the spot.
The agency also turned "Luther" star Idris Elba into a fairy godfather, of sorts, in a campaign for Britvic brand Purdey's. In a social film, the actor sat down with real people from 25 to 75 and asked them what they wanted to be when they "grew up." The point was to remind consumers that it's never too late to pursue their dreams, a strategy in line with Purdey's positioning as the brand that helped people to "thrive." The campaign helped Purdey's see a 25% increase in market share, with sales rising 20% during the campaign.
Johannes Leonardo
Johannes Leonardo conceived the powerful "Your Future Is Not Mine Ad," which included a stirring original track performed by Daisy Hamel-Buffa that played over scenes of stylish young adults, marching with purpose across Dystopian-themed terrain. As finally, they turned to face the camera, and the spot finally ends on the lyric, "Your future is not mine."
The spot debuted in January, but resonated even more strongly as it aired on heavy rotation during the presidential campaign, and after a year rife with turmoil and conflict that held the country in heated debate.
Johannes Leonardo was also behind the stunt that made New York Fashion Week, for Adidas' collaboration with designer Alexander Wang. Dubbed by New York Magazine as "Chicest 'Black Market' Ever," the campaign entailed cryptic social media teasers, a film about bootleg culture and mysterious pop-up trucks in New York, London and Tokyo that sold the collection out of black trash bags. To cap it off, drones captured it all on-camera, broadcasting it on Snapchat.
Muhtayzik-Hoffer
Former Ad Age Small Agency of the Year Muhtayzik-Hoffer knows how to grab on a cultural moment, as seen in fresh ideas such as Audi's Wi-Fi Jack, for which it "hijacked" the notoriously crappy Wi-Fi connection at the New York Auto Show and created powerful free networks that asserted the car brand's presence and how it stands up to its biggest rival -- with network names such as "A4 has Wi-Fi," "A4 more horsepower than 328i" and "A4 more torque than 328i." The networks were in full force, of course, near the booths it even near the booths of biggest rival BMW.
The stunt helped Audi capture No. 1 share of voice at the event, 22% higher than BMW and 3% higher than Mercedes Benz and Audi saw an 83% increase in social media discussion.
And, in another fantastic auto-world idea, the company entered the burgeoning entertainment terrain of Twitch to drive awareness of Audi's most important motorsport event, 24 Hours of LeMans. U.S. aren't the biggest watchers of the popular European event held in France, dubbed the "Grand Prix of Endurance and Efficiency," but this smart idea helped to school a huge, unexpected audience -- gamers -- on what it's all about. In a tie-up with racing videogame "La Forza," the agency threw professional and influencer gamers into their own endurance race playing the game for 24 hours straight during an experiential event held in San Francisco, while fans could cheer them on through the Twitch livestream. Gamers were held captive for 8 million minutes and the event garnered 950,000 total views -- which happens to be more than 25 times those of Le Mans. Audi earned an audience 25 times larger than the real LeMans' American viewership.
While the agency proves nimble with of-the-moment ideas, in 2016 it demonstrated big brand thinking too, with a stylish yet subversive campaign for home cleaning products brand Method. While the brand has stood out in the past for its sustainability and distinctive packaging, competitors have followed suit, so the brand needed to assert itself in a new way. Muhtayzik-Hoffer devised a new campaign embracing the company's design aesthetic -- and then messing it all up. The "Fear No Mess" platform put the weirdest spills, splashes and stains at the heart of artfully composed print ads and spots, reminding consumers that although cleaning is boring, it's a whole lot of fun to scrub the mess away. Perhaps more important, the campaign also helped business. In the markets where the ads ran, Method saw a 5% lift in sale the first half of the year followed by a 6.5% year over year sales jump In the second half, when more out-of-home ads ran.
Preacher
A creative force has emerged in Austin, and it goes by the name of Preacher. The Austin-based shop founded by a trio of Mother N.Y. vets has steadily gained ground since it opened nearly three years ago and last year pulled in big clients such as Beam Suntory and Crate and Barrel, as well as cool up-and-comers like Paypal-owned Venmo and Bonobos. All the while, creativity has remained its calling card. For Crate and Barrel, the agency captured the craziness of the holidays in a charming spot about a hostess who keeps her cool, no matter what her guests throw at her.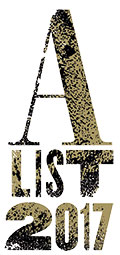 Preacher also went balls-out for men's underwear brand Tommy John in a subway campaign full of cheeky copy explaining to male commuters that their ill-fitting underwear might be the reason they're not feeling 100% at the moment. For fellow guy clothier Bonobos, the agency turned the cliched dramatic fashion ad on its head with the "Wear No Doubts" campaign starring basketball pro Jimmy Butler delivering a hilariously clunky self-assured monologue.
The agency also beautifully captured the impact of VR for a Samsung with an ad that homed in, simply, on the expressions of those who experience it. For Squarespace, Preacher was behind a documentary and spots featuring up-and-coming artist Leon Bridges, as well as the brand's far-out collaboration with the David Lynch Foundation, which saw actor John Malkovich stepping into the shoes of the legendary director's most iconic characters -- as well as those of Lynch himself.