2017 Comeback Agency of the Year
McGarryBowen
By Jack Neff
Few agencies were hotter than McGarryBowen during its first decade of rapid growth, which ended in 2012. Then came what was perhaps the inevitable slide.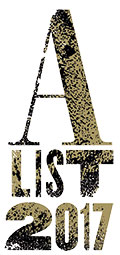 The shop lost two of its biggest accounts in JPMorgan Chase and Verizon Retail (though it still handles the latter's innovation work). It also lost CEOs of both the Chicago and New York offices. U.S. Chief Creative Officer Ned Crowley didn't leave, but he did take a four-month sabbatical in 2015 to make an independent movie.
But that same year, the agency started a major second act, dubbed the "Great Rebuild," and in 2016, grew revenue 4% to $270 million. That included streamlining to a single U.S. leadership structure under CEO Simon Pearce.
New-business wins in 2016 included Hallmark and Clorox's specialty brand portfolio and Burt's Bees. New assignments also came from existing clients Mondelez, Kraft Heinz, BlueCross BlueShield and Fiat Chrysler. That followed pickups of Intel global business, Olive Garden and JC Penney in 2015.
The roots of the comeback go back to the dark days, as Chairman and Chief Creative Officer Gordon Bowen recounts.
"The tendency for agencies when they lose a big piece of business is to go get some more," he said. "I took a very different tack. I said circle the wagons. Hunker down, and make sure all the clients that we have are getting the best."
Jennifer Zimmerman, global and U.S. chief strategy officer, sees the turnaround flowing from the chemistry between several new hires and an old guard that includes her. "We've seen a reaffirmation of some foundational principles," she said, citing what she calls "platform thinking" and a focus on big ideas.
In a nutshell, that means "looking strategically to help clients find their unfair advantage," said Mr. Pearce.
With Hallmark, it meant interpreting "When you care enough to send the very best" for a new era, Mr. Crowley said. "We said: 'You guys aren't a card company. You're a caring company.' "
Refreshed from time off to make his movie, Mr. Crowley was ready to hunker down on rebuilding to the point that he even canceled last year's Cannes excursion. "That's the one thing any agency and management protect," he said. "They all want to go to Cannes and do rosé selfies. And we were like: 'We're stripping down. We're bearing down. Not only is it not good optics, but it's not a good money spend.' "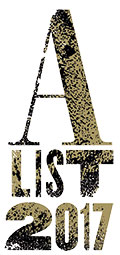 Clorox Chief Marketing Officer Eric Reynolds said he was impressed with the agency's passion and ability to fuse smart strategy and compelling creative in a modern way.
"Their facility with big organizing ideas and how they manifest at both the level of culture and product convinced us they would be a terrific partner," he said. "They are just restless and rebellious enough to push us to explore the boundaries of things."