Production Company A-List
Reset
By Ann-Christine Diaz
The company founded by acclaimed director David Fincher and executive producer Dave Morrison was home to some of the year's most impressive spots.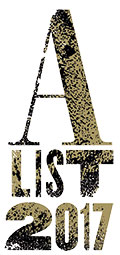 PES, aka Adam Pesapane, truly has perfected the art of stop-motion. Following the gorgeous Emmy-nominated Honda spot "Paper," he delivered an artsy take to Honda trucks in the "Power of Ridgeline" spot, which debuted during the Olympics' opening ceremony. The spot cryptically depicted Ridgeline trucks hauling goods to a construction site, with fast-moving workers artfully building various projects, from a garden to a motorcycle racing track. The camera then pulls back to reveal those projects forming the Honda letters.
Reset also helped kick off BBH New York's Grand Prix-winning "House of Cards" integrated push, which announced character Frank Underwood's own bid for the presidency. Wally Pfister directed the introductory spot, which aired during the Republican presidential candidate debate and paid homage to Hal Riney's classic political ad "It's Morning in America."
Respected director Jonathan Glazer made a rare appearance and teamed with Droga5 on the excellent "Monotune" spot for Android, which captured a young professional pianist, Ji, feverishly playing a Beethoven piano sonata. But there was a catch: the instrument he used was tuned to play only a single note -- Middle C. The idea aimed to drive home the Android tagline, "Be Together. Not the Same."