Production Company A-List
Unit9
By Ann-Christine Diaz
While at times advertising has used technological wizardry to mask a poor idea, it also serves to make the great ones really shine. Such is evident in the innovative productions from Unit9.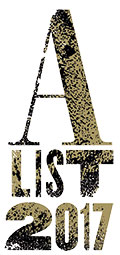 The company helped to turn phones into lightsabers in an excellent Google Chrome experiment, a tie-up with "Star Wars" and Disney created out of 72andSunny L.A.
Leo Burnett Chicago tapped Unit9 to realize a moving invention for parents of preemies. The "Voices of Life" app allowed parents to record themselves saying good night or singing a lullaby, so that their soothing words could accompany the little ones while in the incubator. The most fascinating aspect? The app adds a heartbeat to the parent's voice, essentially creating a sonic womb-like environment for the child.
Also for Samsung, Unit9 produced one of the best VR ideas of the year, "Samsung Bedtime Stories." Created via BBH London, the experience allowed parents and children who are miles apart to "experience" a bedtime story together. Through Gear VR headsets, parents read a story while the child listens to it with the help of Voice Over Internet Protocol tech. Within the VR story, both travel to the Arctic, the prehistoric world and outer space, where they meet characters like Jen the Penguin, Dan the Dinosaur and a Robot named Jo.